GA License #: 214843
---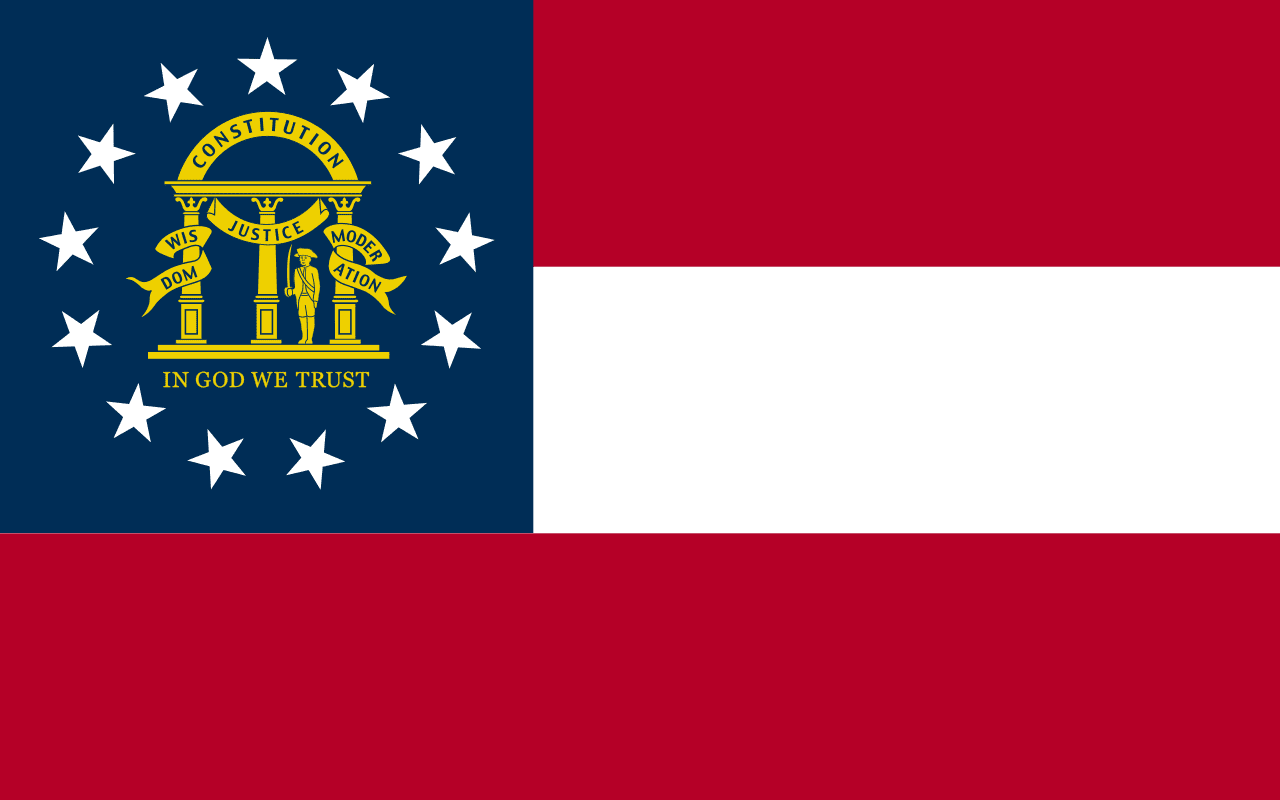 ---
---
Georgia Commercial Truck Insurance
Truckers, gear up for the open roads and opportunities of Georgia! This southern state is a top destination for freight with its bustling ports, busy interstates, and cities full of industry. Whether you're hauling peaches from the orchards or machinery from the factories, Georgia keeps your rig loaded up.
With so much commerce rolling through the Peach State, protection is key. Before you map out your route, get up to speed on commercial truck insurance in Georgia. The right policy will keep you, your truck, and your cargo covered as you cruise past Atlanta, Savannah, Macon and all points between.
Look for policies that include essentials like liability, to cover injuries or property damage from accidents. Collision will handle repairs if your rig gets into a jam. Comprehensive protects against theft, vandalism or slides off the road. Cargo coverage keeps your hauled goods safe. Georgia requires minimum liability limits, but higher provide better protection on these trucker-filled highways.
Drive with confidence by getting the commercial truck insurance you need to handle Georgia's roads. With the basics covered, you can focus on the business of trucking in this southern trucking hotspot! Ready to roll? First, let's talk coverage.
Understanding Georgia Trucking Insurance Coverages
Navigating Georgia's highways without the right insurance is like trying to eat a peach without getting a little messy—it's risky! Here's the lowdown on the essential coverages you need:
---
Auto Liability

If you own a trucking company in Georgia, you must carry liability insurance to cover your drivers if they cause an accident. For big trucks weighing more than 44,000 pounds, you need at least $500K in coverage for injuries and $250K for property damage per accident. For smaller trucks under 44,000 pounds, you need a minimum of $300K total to cover both injuries and property damage. This insurance is super important in Georgia because if your driver is at fault for an accident, they must pay up for any injuries or property damage they caused. That gets real expensive real fast without enough insurance. To keep your business safe, you'll probably want more coverage than the bare minimum required by law. The right liability insurance keeps you covered if one of your drivers wrecks someone else's vehicle or injures them. Make sure you've got a policy that protects your company's assets in case of an accident your driver causes.

Physical Damage

Collision and comprehensive insurance aren't required by law for truckers in Georgia, but they can save your bacon when your rigs take a beating. Collision covers repairs when your driver crashes your truck. Comprehensive pays for stuff like hail damage, floods, vandals busting up your truck, or hitting Bambi. You pick a deductible - how much you pay before insurance kicks in - to lower your premiums. Higher deductible equals lower monthly cost, but you will have to cough up more if you file a claim. Even if Georgia doesn't force you to buy these coverages, they're a smart idea to fix busted trucks and avoid giant repair bills sinking your business. Ask your us about bundling collision and comprehensive with mandatory liability coverage to save some dough. Keep those wheels rolling by protecting your rides with physical damage coverage. But make sure your insurer knows exactly what kinds of trucks you run - semi or box truck? Different trucks, different needs.

Motor Truck Cargo

Hauling loads around Georgia has risks - damaged or stolen cargo, broken-down refrigerated trailers, the works. Cargo insurance pays you back if your hauled goods get wrecked or ripped off. Reefer breakdown coverage helps cover costs if your refrigerated trailer breaks down, spoiling the perishable cargo inside. Georgia doesn't require these coverages by law, but they're smart for protecting your trucking business. Let's say you're hauling a reefer load of produce and your trailer's refrigeration fails, turning your haul into inedible sludge. Or someone swipes pallets of electronics from your dry van trailer. Cargo and reefer breakdown insurance have your back, covering the value of spoiled or stolen goods. You'll pick deductibles - the lower they are, the higher your premium. Shop around to find an insurer familiar with your type of hauls and get the best rates. Make sure you've got ample coverage so one lost load won't sink your company. Protect your business and bottom line with the right insurance for the cargo you haul in Georgia.

Reefer Breakdown

Hey there Georgia truckers hauling perishables - reefer breakdown coverage should be on your radar. This insurance pays if your refrigerated trailer breaks down and your cargo gets spoiled. For example, let's say you run Peachy Keen Produce carrying fresh peaches and veggies from rural farms to Atlanta. You've got $50,000 worth of juicy Georgia peaches loaded up, but the reefer unit stops working halfway to Atlanta. By the time a repair truck comes, those peaches are toast. But with reefer breakdown coverage, you get paid for the full value of the lost load. Without it, you'd take a major financial hit from the spoiled cargo. So if you're running refrigerated loads between Savannah's port and cities like Macon or Augusta, this coverage is a must. It gives you peace of mind that a busted reefer won't ruin your perishable goods. Protect your business and your bottom line by getting reefer breakdown insurance. Don't let a mechanical issue spoil your cargo and profits!

Non-Owned and Trailer Interchange

Non-owned trailer and trailer interchange coverage is important for Georgia trucking companies that utilize trailers they don't own. This insurance protects truck drivers when they are liable for damage to a trailer rented, leased, or borrowed from another company. For example, Peach Tree Transport is an Atlanta trucking company that rents extra refrigerated trailers during the busy summer produce hauling season. One of the rented refrigerated trailers is damaged when a Peach Tree driver collides with a deer on a highway in Georgia while en route to Savannah. Though Peach Tree doesn't own the trailer, their non-owned trailer policy pays for the repairs. Without this coverage, they would be responsible for the expensive trailer repairs. Trucking companies operating in Georgia's active ports like Savannah often use non-owned trailers for one-way hauls. Having non-owned trailer coverage protects Georgia truckers from liability risks associated with interchange agreements. It provides reassurance when operating equipment not owned by the trucking company. Working with an insurance agency like The Insurance Store can help protect your trucking operations with comprehensive non-owned trailer coverage.

Non-Trucking Liability

This insurance protects owner-operators when their rig is used for personal stuff or non-business needs. Let's say Peachy Trucking out of Macon has some light and medium duty trucks. One part-time driver lives in the ATL and drives her company rig back to Macon without a trailer. Heading home after a delivery, she wrecks and injures another driver. Not hauling at the time but her non-trucking liability policy pays the damages. Without it, the part-timer pays the bills herself. For Georgia truckers, non-trucking liability gives peace of mind between loads, on commutes, maintenance runs, and whenever your rig is rollin' solo. It's got your back if something happens when your truck is off the clock. For owner-operators looking to cover all bases, non-trucking liability is a must. As The Insurance Store knows, this coverage means Georgia truckers don't stress when the trailer's detached. Stay protected out there on the open road!

Excess Liability

This extra coverage gives you a cushion above your basic liability policies. Let's say Peach State Movers has a fleet hauling furniture out of Hotlanta down to Valdosta. One of their trucks gets in a bad wreck on a busy Atlanta highway, causing multiple injuries and damaged vehicles. The huge cost of repairs and medical bills is more than Peach State's normal coverage. But their $5 million excess liability policy kicks in to cover the rest. Without the extra coverage, Peach State would be on the hook for millions out of pocket. That could put them out of business! Excess liability lets Georgia trucking companies operate with confidence, knowing they're covered if an accident costs more than regular policies pay. It's an essential financial backup plan. For truckers looking to fully protect their assets, high excess liability is a must. Stay shielded out there on the Georgia highways.

Workers Compensation

Carrying proper workers compensation insurance is crucial for trucking companies in Georgia looking to protect their drivers. This coverage pays for medical treatment and lost wages if a driver is injured on the job, such as in a truck accident. For example, Peach Tree Transport operates a fleet of tanker trucks out of Albany, GA carrying fuel to gas stations across the state. One of their drivers suffers severe burns when his tanker truck overturns on I-75 near Valdosta. Peach Tree's workers comp policy covers his extensive hospital bills and pays him a portion of his wages while he recovers at home. Without this coverage, the trucking company would be sued directly by the injured driver. Workers' comp protects Georgia trucking businesses from these lawsuits and provides vital benefits to allow injured drivers to get back on their feet. This mandatory coverage also shows truck drivers that their employer cares about their wellbeing. It's a win-win for trucking firms operating throughout the state of Georgia.

Occupational Accident

Occupational accident coverage provides important supplemental benefits for truck drivers injured on the job in Georgia. This insurance pays lump sum cash payments directly to drivers who sustain permanent injuries or disabilities from a trucking accident. For example, a driver for Peach State Transport suffers a severe back injury after his rig overturns in metro Atlanta traffic. Though workers compensation covers his medical bills, the driver is left with chronic pain that prevents him from returning to trucking. His occupational accident policy provides a $50,000 payout that he can use to pay off debts and cover living expenses. This coverage also pays out if a driver passes away from an accident on the job. Occupational accident insurance gives Georgia truckers' extra peace of mind that a career-ending injury won't leave them and their families destitute. It's an affordable way for trucking companies to show drivers they care about their wellbeing. The benefits help retain and recruit truckers across the state.

General Liability

Running a trucking outfit in Georgia comes with plenty of risks - not just on the road, but at your business HQ too. That's why general liability coverage is key to protect your company. It covers injuries to third parties or damage to their property that happens because of your trucking biz operations. Let's say a visitor trips and falls at your office and sues for medical bills. Or your employee crashes a forklift into a customer's warehouse, damaging their goods. General liability insurance helps pay for these sorts of claims from accidents happening on your business property, at work sites, or because of employee mistakes. Georgia doesn't require it by law, but any smart trucking owner will carry it to shield their assets. Shop around to find the right liability limits and deductible to fit your budget. Just make sure your policy covers all your business activities, from office work to loading cargo. Protect your trucking company from a lawsuit sinking your operation with a solid general liability policy.
Why Should I use a Georgia Insurance Agent?
Georgia isn't just diverse in its landscapes but also in its freight. Whether you're hauling logs from the woodlands or tech gadgets out of Atlanta, TIS ensures your truck—be it a flatbed, tanker, or reefer—gets the tailor-made insurance it deserves.
Here are some types of trucking operations we can help you find insurance for in Georgia:
For half a century, our family-owned business, The Insurance Store (or as our regulars say, TIS), has been the beacon of trust and reliability in the truck insurance realm. Why ride with us? Our vast network of A+ rated insurance carriers ensure you get the cream of the crop when it comes to commercial truck insurance.
Instant Certificates of Insurance with the TIS24 App
And let's not forget our digital sidekick, TIS24! This app is a game-changer, letting truckers issue certificates of insurance, snag ID cards, and access policy documents on the go.
Get Assistance with your Georgia Truck Permits & Filings
Feeling tangled in the web of Georgia's trucking permits and filings? Fear not! Our stellar permits division, TIS Trucking Services, is here to untangle the knots. Whether you need insights on Georgia's specific requirements or help with permit applications, we're your go-to team.
Serving Georgia and Beyond!
Choosing TIS isn't just a business move; it's joining a family that's been steering truckers right for decades. With a perfect blend of experience and passion, we ensure you drive with confidence on Georgia's highways and byways. And hey, our expertise isn't just limited to the Peach State. We also offer top-tier truck insurance for neighboring states: Alabama, Florida, North Carolina, South Carolina, and Tennessee.
Get a Quote for Georgia Truck Insurance
Ready to gear up for a safer journey? Ring up our cheerful TIS team at 888-570-3130 or shoot us a quote request. Let's ensure your journey in and around Georgia is as sweet as its peaches! Safe trucking, y'all!
---
Georgia Truck Insurance Quote
---
Here is what Our Happy Customers have to say
---
I have been doing business with this company for at least 15 years they are professional very friendly awesome customer service they make you feel like family I would highly recommend them to anyone that is looking for a company that put the customer needs first thank you to them all for their service.

Silvia Alvarez
---
One of the best an knowledgeable guys I had a pleasure working with, Andrew made it possible everything he promised made it happen with a very good quote saved me and my company a lot of money for the year thank you.

Helen Sobalvarro
---
Bobby was very patient, helpful and quick! He made it very easy getting insurance on my vehicle, and I will definitely be recommending him! Thank you! 🙂

Brisa Quintero