Sandy Springs Truck Insurance
GA License #: 214843
---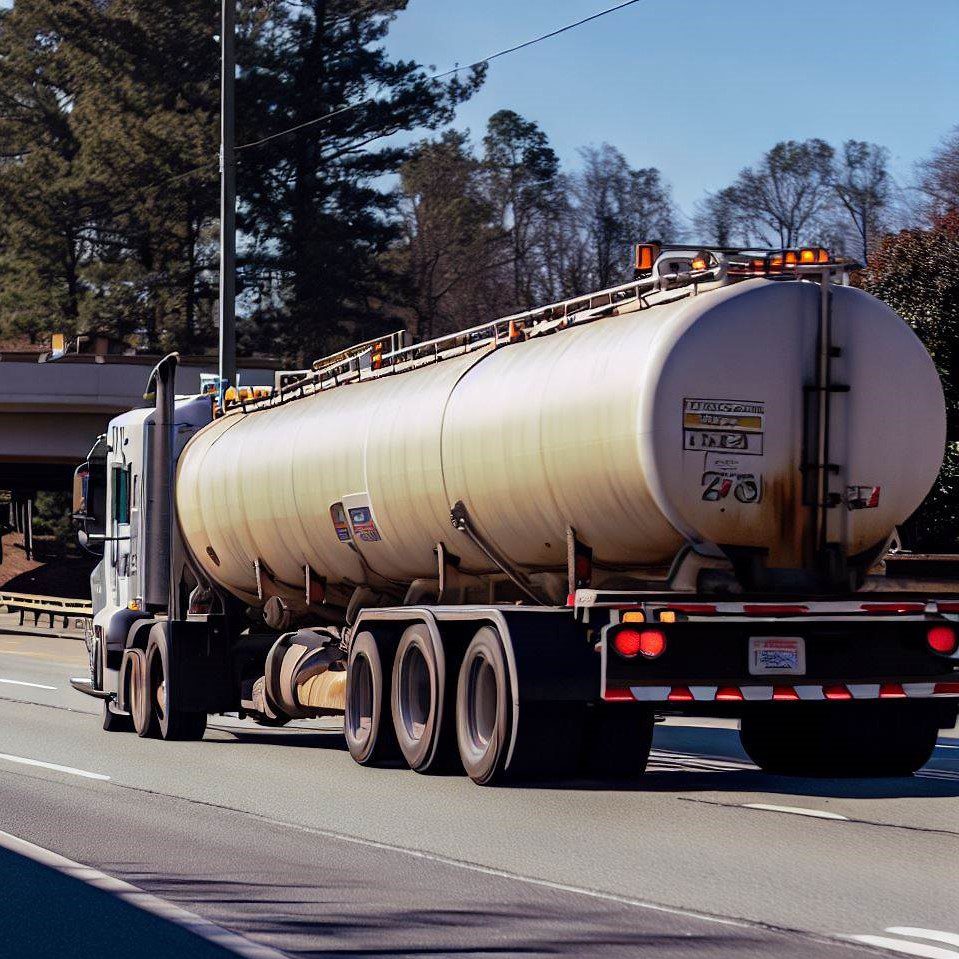 ---
---
Sandy Springs, Georgia - A Bustling Hub with a Heart for Trucking
Located just north of bustling Atlanta, Sandy Springs is nestled like a gem within the rolling green landscapes of northern Georgia. Fondly known as the "Heart of North Fulton," Sandy Springs thrives as a vibrant economic and cultural hub. Its top-notch amenities, charming neighborhoods, and the thrum of business and industry make it the perfect place to call home, especially for those in the trucking industry.
Truckers in Sandy Springs transport a cornucopia of cargo ranging from freshly harvested peaches to high-end electronics, agricultural supplies to Atlanta's essential medical goods. If you've got a spot for every peach pit and hospital syringe, the I-285, affectionately known as "The Perimeter," is your highway to riches.
Essential Coverages for Commercial Trucking - Protect Your Rig and Reputation
Taking your truck out on the major highways without proper coverage is like dancing on a slippery slope with cowboy boots. It's just not done! Let's dive into the kinds of coverage essential for commercial trucking in Sandy Springs.
---
Auto Liability

Auto Liability is the big cheese of truck insurance coverages. It's legally required and provides coverage for bodily injury and property damage caused by your truck. Without it, you're gambling with your financial security.

Physical Damage

Mother Nature can sometimes be as unpredictable as a cat in a rocking chair. Physical Damage coverage protects your precious rig against the unexpected. Whether it's damage from a hailstorm around the Dunwoody suburbs or a collision near Chattahoochee River, you're covered!

Motor Truck Cargo

Here in Sandy Springs, we haul everything from peaches to big screen TVs. Whatever the freight, Motor Truck Cargo coverage protects the goods you transport. It's like a safety net for your cargo, catching you when things go south.

Bobtail and Non-Trucking

Bobtail and Non-Trucking Coverage are two sides of the same coin. While Bobtail covers your truck when you're under dispatch but without a trailer, Non-Trucking Coverage protects you when you're not under dispatch. It's the coverage that watches your back when you're off the clock!

Workers Compensation

Trucking isn't always a walk in the park. When accidents happen, Workers Compensation coverage steps in, offering protection for your employees' medical expenses and lost wages. It's the safety belt for your team!

General Liability

Last but not least, Truckers General Liability covers incidents like damage to customers' property during delivery. It's a safety blanket in a world full of pointy corners.
Why Choose The Insurance Store?
Well, shucks, where do we start? The Insurance Store, fondly known as TIS, has been family-owned and operated for 50 glorious years. We've got the knowledge, the experience, and the neighborly approach that sets us apart from the crowd.
With a treasure trove of A+ rated insurance carriers specializing in commercial trucking, our TIS team goes the extra mile to ensure you're never stuck between a rock and a hard place. Plus, with our nifty mobile app, TIS24, truckers can issue their certificates of insurance, get ID cards, and access their policy and insurance documents anytime, anywhere. It's like having a mini insurance agent right in your pocket!
Permits and Filings – Your Ticket to a Smooth Ride
Georgia may be famous for its peaches, but its paperwork can be a real peach pit. The process of acquiring truck permits and filings can be as tangled as a bowl of spaghetti. But fret not! Our permits division, TIS Trucking Services, is ready to navigate you through the maze of commercial trucking permits in Georgia.
Hit the Road with The TIS Team
So, before you hit the road, Jack, get your rig fully protected. Remember, the road may be long, but with The Insurance Store, you're never alone. For a no-obligation quote, or just a friendly chat, give our team a jingle at 888-570-3130. The TIS team is ready to welcome you into our family because your peace of mind is our business. And hey, that's no hill for a stepper like us!
---
Get a Quote for Truck Insurance
---
Here is what Our Happy Customers have to say
---
Olga was able to provide me with a great quote for workers compensation insurance and was very helpful throughout the whole process. Not to mention super fast at giving me a great quote. I highly recommend The Insurance Store!

Monchi Hernandez