Tennessee Truck Insurance
TN License #: 3001067426
---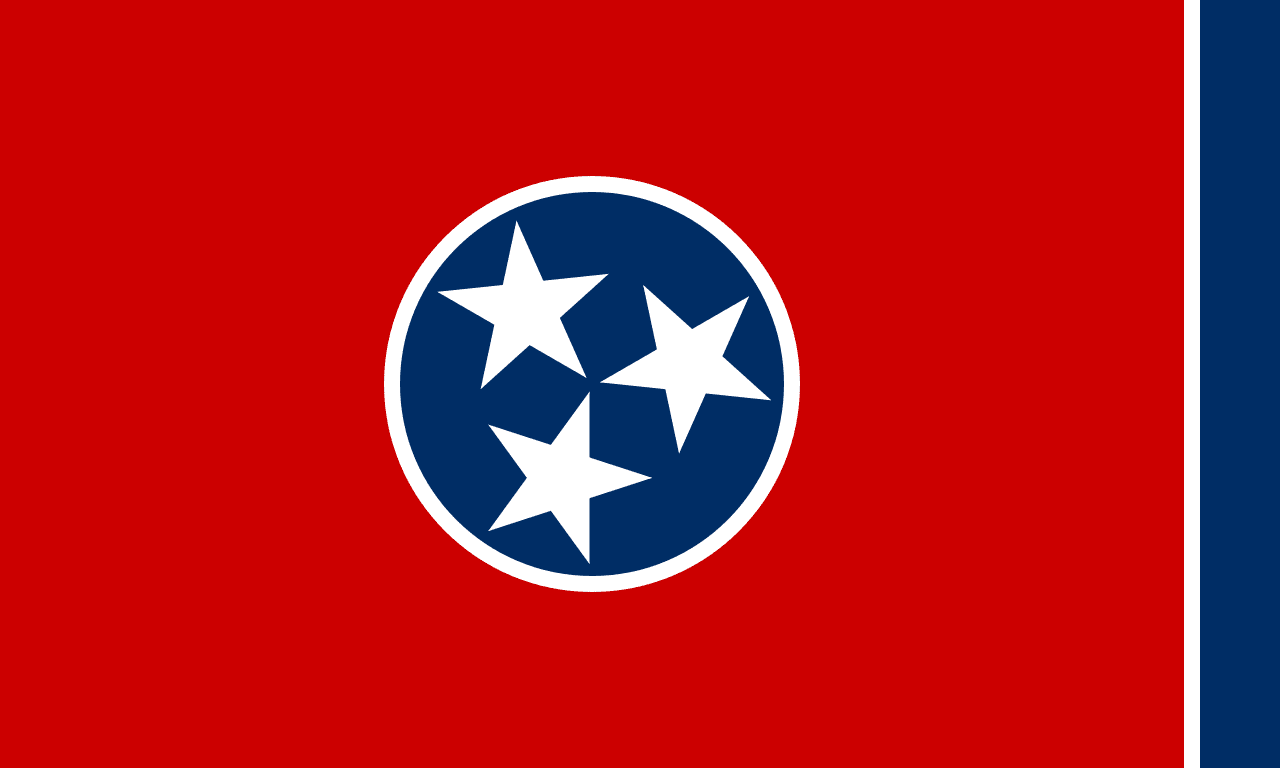 ---
---
Tennessee Commercial Truck Insurance
Tennessee - the land of rolling Smoky Mountains, toe-tapping tunes in Nashville, and tangy Memphis BBQ. But this state offers much more for truckers than country charm. An intricate highway system connects Tennessee's buzzing cities and rural towns. Major interstates like I-40, I-24, and I-75 are pumping arteries moving critical freight.
Big rigs transport diverse commercial goods that fuel Tennessee's economy - everything from auto parts, medical supplies, and machinery to food products, livestock, and beyond. Whether based in trucking hubs like Nashville, Memphis, Knoxville or Chattanooga, or traversing the state's extensive roads, motor carriers here keep commerce thriving.
But successfully navigating this vibrant trucking landscape requires more than a catchy tune on the radio - you need proper Tennessee commercial vehicle insurance. That's where The Insurance Store provides specialized support. For decades, we've helped trucking operations across Tennessee get coverage tailored to their needs.
Let us put our localized expertise to work for you. We'll take the time to understand your routes, cargo, fleet makeup, and exposures. Then we'll connect you with top insurers to build reliable protection at fair rates. Partner with specialists who truly know Tennessee transportation. With the right coverage, you can cruise those highways with confidence while we watch your back.
Understanding Tennessee Trucking Insurance Coverages
You see, trucking isn't just about transporting commodities; it's about people, livelihoods, and commitments. So, let's explore some key types of coverages that keep you rolling with confidence.
---
Auto Liability

Driving those highways and backroads legally means carrying liability insurance on your rig. This coverage pays if your driver injures someone or damages their vehicle or property. A smaller straight truck may need minimum $100K liability. A big semi could need $750K or more. Even if not required, you'll be glad to have liability when accidents happen. It protects your finances from being slammed with massive bills - we're talking busted cars, hospital visits, lawyers. Ouch! As pros who know trucking, we can hook you up with ideal liability insurance for your situation. Don't take chances - get those liability limits dialed in before hitting Tennessee's roads. We'll set you up with coverage so you can focus on the open road rather than worrying about wrecks. Then happy trucking!

Physical Damage

This insurance pays to fix or replace your rig if it's damaged. Let's say some joker sideswipes you in Chattanooga, taking out your taillight and screwing up the panels. Or a big hailstorm in Clarksville cracks your tractor's windshield. Physical damage insurance, also called collision or comprehensive, will pay for repairs minus your deductible. Way better than huge bills from the body shop! It also can replace your totaled truck if the damage is really bad. For pretty cheap premiums, physical damage coverage gives peace of mind if your rig gets banged up out there on Tennessee's roads. Ask about adding it when you get mandatory liability - that way your truck is fully covered front to back. Don't get stuck footing the bill for pricey repairs or replacement because you skipped this optional protection. We look out for truckers - let us know if you have any questions!

Motor Truck Cargo

What if that prized shipment you're hauling gets stolen or wrecked crossing Tennessee? That's where cargo insurance saves the day. It pays you back if the stuff in your trailer gets swiped or damaged while in your care. Let's say some bandit breaks into your dry van in Memphis and jacks your pallets of whiskey barrels. Or your rig overturns because of slick roads, smashing up that fancy Nashville sound equipment. Without cargo coverage, you're out big bucks for the stolen or destroyed cargo. But with a solid policy, you can claim those losses and get reimbursed. Tennessee doesn't force you to buy it, but cargo insurance is totally worth it if you haul high-value or risky loads. Make sure your limits equal the most expensive shipments you transport, so one stolen trailer doesn't sink your business. At TIS, we've got your back - ask us about adding cargo coverage to your Tennessee truck policy. You haul it, we'll help you insure it! Then you can keep on trucking with peace of mind.

Reefer Breakdown

Hauling perishables? Don't hit the road without reefer breakdown insurance. This coverage pays if your refrigerated cargo gets ruined because your reefer breaks down. For instance, let's say you're carrying a trailer of ice cream from Memphis to Knoxville. But halfway there the refrigeration fails, turning your creamy cargo into sweet soup. Reefer breakdown coverage would pay for the melted shipment so you don't take a major loss. It covers damage if mechanical issues make your reefer die. While not legally required, it gives peace of mind if you haul foods, produce, medicine or other temperature-sensitive stuff. Ask about adding reefer breakdown coverage when you insure your rig. That way your wallet and your cargo stay protected if your reefer unit goes kaput.

Trailer Interchange

Rolling through Tennessee with rented trailers or other truckers' rigs? Non-owned trailer and trailer interchange coverages should be on your policy. Non-owned trailer pays for damage if your driver wrecks a trailer you don't own while under dispatch - like if they overturn a rented trailer just outside of Murfreesboro. Trailer interchange protects you if a non-owned trailer attached to your truck damages someone else's property - say if a borrowed flatbed scrapes up cars while hitched to your tractor. Though not mandatory, these add-ons provide important protection when you utilize equipment not owned by your motor carrier in Tennessee. Inform your insurer about all trailer types you operate so these risks are covered.

Non-Trucking Liability

Sometimes you gotta use your rig for personal stuff - seeing family, running errands, parking overnight, right? Non-Trucking Liability (NTL) and bobtail insurance make sure you've got coverage during non-work use. NTL protects you if you have an accident while driving your truck for personal needs - like if you rear-end someone going to the grocery store. Bobtail covers just the tractor if you smash it up without a trailer attached. Let's say you hit a deer driving your truck to the repair shop. Though not required, NTL and bobtail policies provide affordable extra liability protection around the clock - on duty and off. Ask your agent about adding them to your policy if you ever use your truck beyond just for work. That way you've got all your bases covered in the Volunteer State!

Excess Liability

Think about boosting your protection with excess liability coverage. This supplemental insurance kicks in when your normal liability policy hits its limit after an accident. For example, let's say one of your rigs has a big wreck that totals $3 million in injuries and property damage. If your underlying liability only covers $1 million, excess liability would pay the extra $2 million so it doesn't come out of your pocket. Pretty handy right? While not required, excess liability gives you extra peace of mind in worst-case scenarios if your trucks are involved in a massive crash. It's worth considering for large carriers or those moving pricey freight that could lead to a ton of claims. Make sure your excess liability aligns with your other policies to seal all the gaps in coverage. Then you can focus on business and let the insurance handle the rest!

Workers Compensation

Workers' comp is required in Tennessee for trucking companies with employees. This insurance covers your staff if they're hurt on the job. Let's say one of your drivers injures their back changing a flat tire. Workers' comp would pay their medical bills and some lost wages while recovering. Without it, those expenses come straight out of your pocket. The premium depends on payroll, job hazards and claims history. It's pricey but saves you huge bills if employees get injured. Don't risk it - make workers' comp part of your Tennessee insurance plan.

Occupational Accident

If you're an independent owner-operator trucker in Tennessee, look into occupational accident insurance. This covers you if you're hurt working since you can't buy workers' comp for yourself. For example, if you slip on ice at a loading dock and break your leg, occupational accident would pay benefits to help cover lost income and medical costs. It also pays lump sums if you're permanently injured or die in a work accident. This affordable coverage is important protection for owner-operators in Tennessee.

General Liability

Running a trucking operation in the Volunteer State requires protecting your company beyond just the vehicles. General liability insurance provides affordable coverage for third party injuries or property damage that occur due to your business operations, even off the road. It also covers legal expenses if you're sued. Though not mandatory, having adequate general liability limits is critical for shielding your Tennessee trucking company's assets and finances. Make sure your policy fits your number of employees, fleet scale, premises exposures and more. As truck insurance specialists, the team here at TIS can walk you through general liability options from top commercial insurers. Don't risk going bare - let us connect you with the right liability protection for your property, staff and overall operations.
Why Should I use a Tennessee Insurance Agent?
The Insurance Store is a family-owned business that's been in the industry for half a century. Working with us means tapping into a network of numerous A+ rated insurance carriers that specialize in commercial truck insurance. More than that, we're your partners on the road.
Find Insurance Programs Specific to Your Needs
At TIS, we don't just provide insurance; we offer assurance. Whether you're operating a box truck, a flatbed, or a reefer, hauling general freight or specialized goods, we've got you covered. Our decades-long experience allows us to create tailored insurance programs that suit your needs like a well-fitted glove.
In Tennessee, our team can help you find insurance for these types of operations:
Instant Certificates of Insurance with the TIS24 App
We're not just about policies and premiums. We're about convenience too. With our app, TIS24, truckers can issue their certificates of insurance, get ID cards, and access their policy and insurance documents anytime, anywhere. Your office is on the road, and we respect that.
Get Assistance with your Tennessee Truck Permits & Filings
The road to trucking is paved with more than just asphalt; it's also layered with permits and filings. In Tennessee, these can be a maze. Luckily, our TIS Trucking Services division is here to guide you through, ensuring you're always compliant, always secure.
More Than Just Tennessee Truck Insurance
Our team's expertise isn't confined to the Volunteer State. We also provide truck insurance for neighboring states like Kentucky, Virginia, North Carolina, Georgia, Alabama, Mississippi, and Arkansas. Whether you're crossing the Mississippi River into Arkansas or heading north on I-75 to Kentucky, we've got you covered.
Get a Quote for Texas Truck Insurance
If you're looking for reliable Tennessee commercial truck insurance, look no further. Give our friendly team a call at 888-570-3130 or request a quote. At TIS, we don't just insure your trucks; we ensure your peace of mind. Come join our family and experience the TIS difference. The open road is calling. Are you ready to answer?
---
Tennessee Truck Insurance Quote
---
Here is what Our Happy Customers have to say
---
Thank you Omar for being very responsive and helpful at getting me insured, I will look forward to working with you again.

Manvir Singh
---
Emily and Erick here, we had the best service with this insurance company. Glena our agent was very helpful and responsive. She made the whole process easy and made us feel appreciated for our business.

Emily Valencia
---
Absolutely amazing service, truly professional and extremely responsive. Very detailed information provided. I could sit back having the assurance that everything was being taken care of with excellence. Truly amazing experience.

Rory Mitchell