VA License #: 150810
---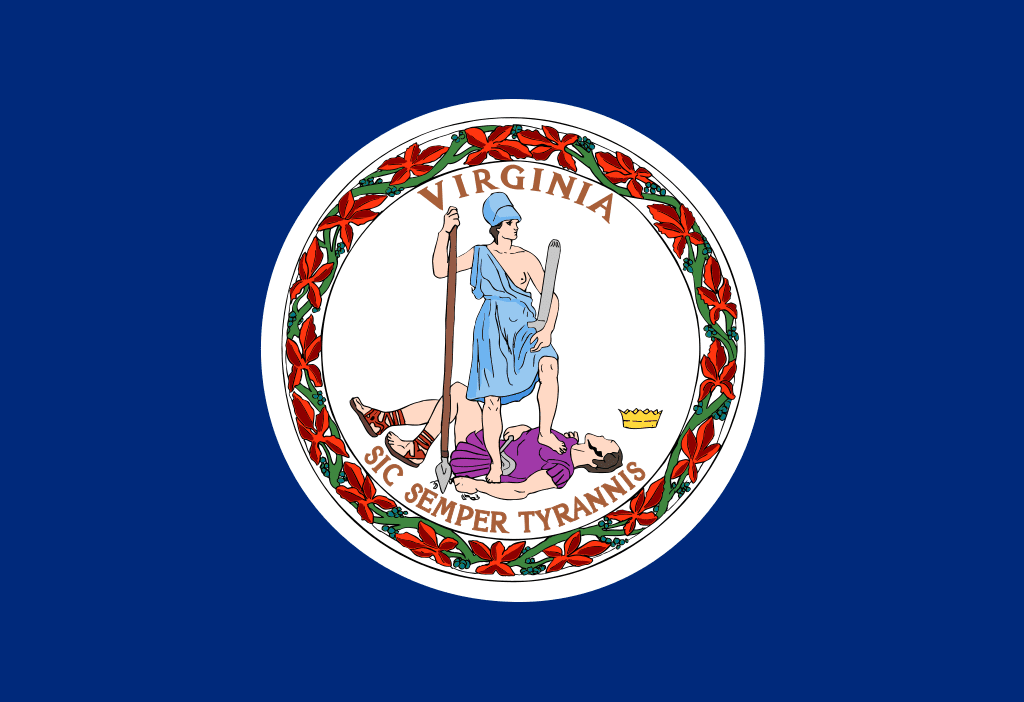 ---
---
Virginia Commercial Truck Insurance
Virginia! Home to history, natural beauty, and a bustling economy. Did you know that Virginia is often referred to as the "Mother of Presidents" because eight U.S. presidents were born there? But there's more to Virginia than meets the eye—particularly when it comes to trucking, freight, and logistics. Let's deep dive into the importance of securing your big rig in this great state.
Stretching from the shores of the Atlantic to the Appalachian Mountains, Virginia is a melting pot of diversity in every sense, including its commodities. From the seafood that leaves the docks of Norfolk, to the electronics that buzz out of the urban corridors of Alexandria and Richmond, trucks are the lifeline of the state.
Major interstates like I-95, I-64, and I-81, not to mention the bustling hubs of Virginia Beach, Roanoke, and Charlottesville, ensure the constant flow of goods. It's no wonder trucking insurance isn't just a need—it's imperative.
Understanding Virginia Trucking Insurance Coverages
Whether you're hauling Virginia's finest wines or transporting goods through its sprawling highways, TIS has got your back. Let's get into the nitty-gritty of truck insurance coverage.
Auto Liability

At The Insurance Store, we know auto liability coverage is crucial for your Virginia trucking company. This protection ensures you won't be left footing the bill, covering both property damage and medical expenses if one of your trucks is in an at-fault accident. For example, if one of your drivers rear-ends a passenger car, your auto liability insurance with us can pay for the other driver's vehicle repairs, medical bills, and lost wages. Without adequate coverage from The Insurance Store, your business could be sued and held responsible for tens or hundreds of thousands in damages. Most experts recommend carrying at least $1 million in liability coverage per accident. This ensures you'll have sufficient coverage with us if there's a major crash. When shopping for policies, work with our experienced commercial trucking agents to find the right liability limits and coverage for your fleet. The Insurance Store has you covered.

Physical Damage

On top of liability insurance, trucking outfits in Virginia need physical damage coverage to protect their rigs. This helps pay for fixes or replacement if your trucks get banged up from a crash, vandalism, or theft. Say one of your tractor trailers flips during an accident - physical damage will cover the costs to repair or replace the busted up trailer. Without it, those expenses come straight outta your pocket. These policies have different deductibles to choose from, so pick one your business can afford if a big claim comes up. When getting quotes, give your agent the make, model, and value of each of your trucks so they can customize the coverage. Also think about add-ons like towing in case a rig breaks down. With the right physical damage policy, you can safeguard your vehicles and avoid money troubles even after a major disaster.

Motor Truck Cargo

Say you're haulin' some of Virginia's fine tobacco and something happens to damage the goods. That's where Motor Truck Cargo coverage comes in handy. It's got your back, protecting the stuff you're transporting if anything goes wrong. For instance, if one of your dry vans flips over and ruins a bunch of cargo worth thousands, your cargo insurance can pay you back for the busted up goods. It'll also cover you if someone swipes your stuff, it gets burnt up, or you're in a wreck. Without coverage, you'd be on the hook for all those losses or have some angry customers on your hands. Experts say you should get at least 100 grand in coverage, but for pricier loads it can be millions. When getting a policy, be straight up about the max value you ever have on board so your limits are enough. With the right cargo insurance, Virginia truckers can relax knowing their customers' goods are covered if disaster strikes.

Reefer Breakdown

Reefer Breakdown's got your back, covering losses if your cooling equipment craps out. For truckers hauling refrigerated goods in Virginia, this coverage is key. It pays for repairs and reimburses you if perishables get ruined because your reefer goes kaput. Say the unit on one of your trailers dies mid-route and 10 grand worth of fresh seafood gets spoiled - reefer breakdown coverage can repay you for the wasted cargo. Without it, that loss comes out of your pocket. When picking a policy, tell your agent how many reefer units you run so your limits are sufficient. This special coverage gives Virginia refrigerated haulers peace of mind knowing they're protected if a mechanical failure leads to a big loss.

Non-Owned and Trailer Interchange

Borrowed or leased equipment is common in the trucking world. Non-owned trailer and trailer interchange insurance is important for Virginia truckers that utilize equipment they don't own. This coverage protects you if a non-owned trailer you are pulling is damaged or involved in an accident. For example, if you are hauling a load using a trailer interchange leased from another company, and that trailer overturns and is totaled, this insurance can pay for repairs or replacement. Without it, you could be held liable for the value of the destroyed equipment. This coverage also pays for cargo losses if the non-owned trailer is carrying a load.

Non-Trucking Liability

For those times when your truck is off duty, this comes into play. Non-trucking liability insurance is important for Virginia truckers to consider. This coverage protects you when your commercial trucks are being used for non-business purposes. For example, if one of your drivers is driving their tractor home at the end of a shift and is involved in an at-fault accident, non-trucking liability insurance will pay for injuries and property damage to the other driver. Without this coverage, your business auto policy may not apply since the truck was not in active commercial use at the time. Experts recommend carrying at least $1 million in non-trucking liability limits. This ensures you and your personal assets are protected if your drivers cause accidents while not on the job. With proper non-trucking liability insurance, Virginia trucking businesses can avoid major lawsuits even when drivers operate vehicles for personal reasons.

Excess Liability

Consider this your umbrella. When other coverages are exhausted, Excess Liability takes the reins, ensuring you're never out in the rain without cover. Carrying high excess liability limits is critical for trucking companies in Virginia to protect their assets. This coverage provides an additional layer of protection above your primary liability policy. For example, if one of your truck drivers causes a serious accident that injures multiple people, damages several vehicles, and shuts down a highway, the claim value could easily exceed $1 million. In that case, your underlying $1 million liability policy would pay out first, then your excess coverage would kick in to cover the remaining claim amount. This provides vital protection for your business assets and prevents bankruptcy. This gives you peace of mind on the road knowing even major claims will be covered.

Workers Compensation

Accidents happen. Workers Comp ensures that, in the unfortunate event of an injury to you or your employees, medical bills and lost wages are taken care of. Carrying proper workers compensation insurance is a legal requirement for trucking companies with employees in Virginia. This coverage pays for medical treatment and lost wages if one of your truck drivers is injured on the job. For example, if a driver slips climbing out of their truck and breaks their leg, workers comp pays for their hospital bills, physical therapy, and any wages lost while recovering. Without this coverage, an injured employee could sue your business directly to recoup losses. Experts recommend purchasing a policy that covers truckers both in and out of Virginia, since interstate drivers can get hurt anywhere. When getting quotes, be sure to accurately disclose your payroll and job classifications so premiums are calculated correctly. Maintaining adequate workers comp limits protects your business from claims and provides vital benefits to your injured staff. For Virginia trucking companies, it's an essential piece of your insurance portfolio.

Occupational Accident

Simply put, it's a backup for owner-operators who aren't covered under Workers Compensation. Occupational accident coverage is an important supplement to standard workers compensation for trucking businesses in Virginia. This insurance provides additional benefits for injuries drivers sustain on the job. For example, if a driver loses a limb in an accident, workers comp may only pay a portion of their lost wages. But occupational accident coverage can provide a lump sum payment to more adequately compensate the driver for their loss. This coverage may also pay benefits if a driver is permanently disabled and unable to return to work. Premiums are affordable, especially for the extra protection it provides. When shopping for policies, look for ones that don't require you to prove negligence to receive benefits. This ensures your injured drivers get payouts smoothly. For Virginia truckers, occupational accident insurance is a relatively cheap way to take care of your drivers if they suffer catastrophic injuries at work.

General Liability

For those unintended mishaps that can occur during business operations, Truckers General Liability has your back. Truckers' general liability insurance is important for motor carriers in Virginia to manage risk beyond auto coverage. This policy protects against third party bodily injury, property damage, and personal/advertising injury claims that arise from your business operations and leased premises. For example, if a visitor slips and falls in your office, general liability insurance can pay for their medical bills and lost income. If you unintentionally use a trademarked slogan in an advertisement, it provides coverage against infringement claims. When obtaining quotes, inform your agent about any terminal locations, warehouses, offices, or other properties you occupy so liability exposures are properly assessed. With the right truckers' general liability coverage, Virginia motor carriers avoid paying costly claims out-of-pocket if an unforeseen accident or incident occurs.
Why Should I use a Virginia Insurance Agent?
Why choose the TIS team? Not to toot our own horn, but being a family-owned business with half a century under our belt does have its perks. Our association with A+ rated insurance carriers means top-notch commercial truck insurance tailored just for you.
From flatbeds cruising through Virginia Beach to tankers refueling Alexandria, we have seen (and insured) it all. Whatever your truck, trailer, or commodity, our 50 years of expertise ensures we've got a program that fits snug as a bug in a rug.
Here are some types of trucking operations we can help you find insurance for in Virginia:
Instant Certificates of Insurance with the TIS24 App
Oh, and ever heard of our app, TIS24? It's a game-changer! Whether it's issuing certificates of insurance or accessing your policy documents on-the-go, TIS24 ensures you're never more than a click away.
Get Assistance with your Virginia Truck Permits & Filings
Virginia's roads might be smooth, but the permit journey? Not always. Don't fret; our TIS Trucking Services division ensures your commercial trucking permits are hassle-free. From filings to permits, we've got it all wrapped up.
Share the Trucking Love Beyond Virginia!
Virginia might be for lovers, but our truck insurance love knows no bounds! We also offer coverage in neighboring states—Maryland, West Virginia, North Carolina, Tennessee, and Kentucky. Because why limit love to just one state?
Get a Quote for Virginia Truck Insurance
If Virginia's roads are calling, remember, so are we. Give our friendly team a jingle at 888-570-3130 or request a quote today. With TIS, you're not just getting insurance; you're joining a family.
---
Virginia Truck Insurance Quote
---
Here is what Our Happy Customers have to say
---
Selene always goes above and beyond to help me. Some of the best customer service I've ever received. Keep up the great work

Distinct Appearance
---
Kelli is great, she got me better rate even though I am still a new carrier barely a year old. You get feedback back quick if you request addition of cert holders, and they'll give you access so you can add cert holders for brokers 24/7.

Joash Kemei
---
Very Good Experience With Aman.

Gurjeet Mann