VA License #: 150810
---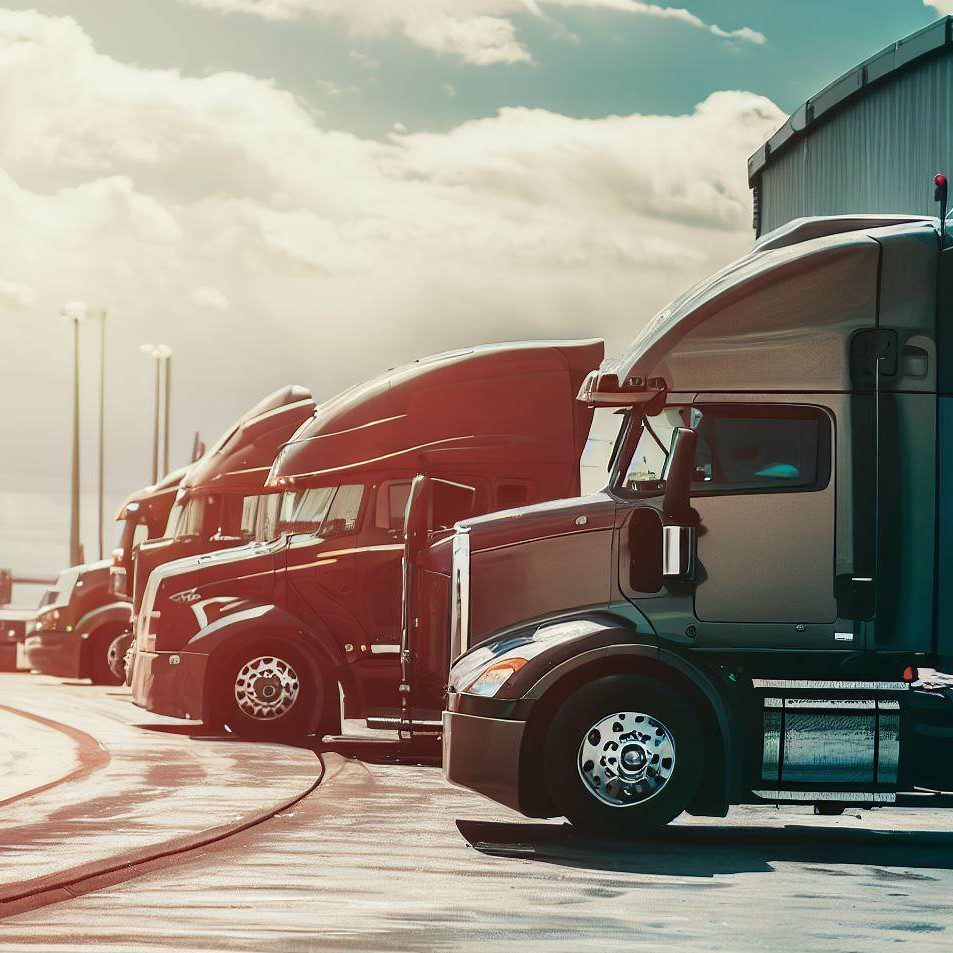 ---
---
A Guide to Richmond Virginia Truck Insurance
You bet your sweet bumper there's more to truck insurance than meets the eye, especially if you're hauling freight in the historical heart of Virginia, Richmond. Famed for more than just the sultry blues riffs wafting from the famed Tobacco Row, Richmond is a major hub for the movement of cargo, freight, and commodities. It's a place where truckers can marvel at the grandeur of the James River by day and bask in the neon glow of Broad Street by night. However, it's also a place where a reliable safety net for your big rig can make all the difference.
Richmond, Virginia - an economic engine, pumping with the heart of a trucker. Everything from furniture to packaged foods, machinery to metal products, not forgetting the vast amount of coal, trucks in Richmond haul it all. Suburbs like Chesterfield, Henrico, and Mechanicsville pulse with freight activity, while major highways like I-95 and I-64 hum to the tune of diesel engines.
Whether you're rumbling down Route 60, or making a dash down the Downtown Expressway, trucking in Richmond is as rich and varied as a Baskerville Old Face font. But remember, you don't just need horsepower and a killer playlist - you need top-tier Richmond Virginia truck insurance to keep you covered.
Commercial Trucking Insurance Coverages
Navigating through the winding lanes of truck insurance can feel a bit like playing 3D chess on a roller coaster. But hold your horses, partner, we're here to give you the low-down.
---
Auto Liability

Auto Liability insurance is legally required for all commercial vehicles. This coverage protects you from the cost of injuries or damages to other people or property in the event of an accident. In Richmond's bustling freight scene, it's not just another cog in the machine - it's the whole dang engine.

Physical Damage

Your rig is your castle. Physical Damage insurance is there to keep your castle shining, covering damage to your vehicle from accidents, theft, or other calamities. In a city like Richmond, known for its mix of colonial charm and modern bustle, physical damage coverage is as essential as a trusty map.

Motor Truck Cargo

With all that precious cargo you're hauling through Richmond's suburbs, you wouldn't want anything happening to it, would you? Motor Truck Cargo insurance has got your back, protecting you against the financial loss of damaged or stolen cargo.

Excess Liability

Excess Liability insurance is the cherry on top of your coverage sundae. It goes beyond your basic liability insurance, offering additional coverage for those big-ticket claims. Like a spare tire, it's there when you need it most.

Workers Compensation

For your hardworking crew, Workers Compensation insurance is a no-brainer. This coverage provides benefits to employees if they get injured or sick from a work-related cause. It's the secret ingredient to a happy, healthy team.

General Liability

Finally, don't forget about General Liability insurance. This coverage protects your business from damage that might occur when you're not on the road.
Why Dance with the TIS Team?
Choosing an insurance partner is like choosing a square dance partner. You want someone reliable, experienced, and able to guide you through those tricky do-si-dos. That's where The Insurance Store comes in. We're a family-owned business, serving the trucking industry for over 50 years, with a line-up of A+ rated insurance carriers that specialize in commercial trucking.
What's more, with our app TIS24, you can issue your certificates of insurance, get ID cards, and access your policy and insurance documents anytime, anywhere. It's like having a miniature TIS team right in your pocket.
TIS Trucking Services: Your Guide to Permits and Filings in Virginia
It's not just about having the right insurance; it's about having the right paperwork too. Here in the Commonwealth, commercial trucking permits and filings are as necessary as a good cup of joe in the morning.
But don't fret, we've got you covered. Our permits division, TIS Trucking Services, is equipped to guide you through the wilderness of Virginia's commercial trucking permits. Like a trusty roadhouse, we're your one-stop shop for all your permit needs.
Let's Get Trucking Richmond!
So, what are you waiting for? Whether you're a regular on the Richmond freight scene or just passing through, let the TIS team be your guiding star in the world of Richmond Virginia truck insurance. It's not just about getting from point A to point B; it's about enjoying the ride, knowing you're covered no matter what.
So hit the gas and give our friendly team a call at 888-570-3130 or request a quote today. Don't forget to download the TIS24 app too. Let's get trucking!
As we like to say here at TIS - Keep on truckin' and always remember, in the city of Richmond, you're not just hauling freight, you're hauling history.
---
Get a Quote for Truck Insurance
---
Here is what Our Happy Customers have to say
---
Excellent service! polite and very effective. I am very satisfied & happy with the attention given to me and my company, Rita Huerta Kudos to you!!!

Marco C.