VA License #: 150810
---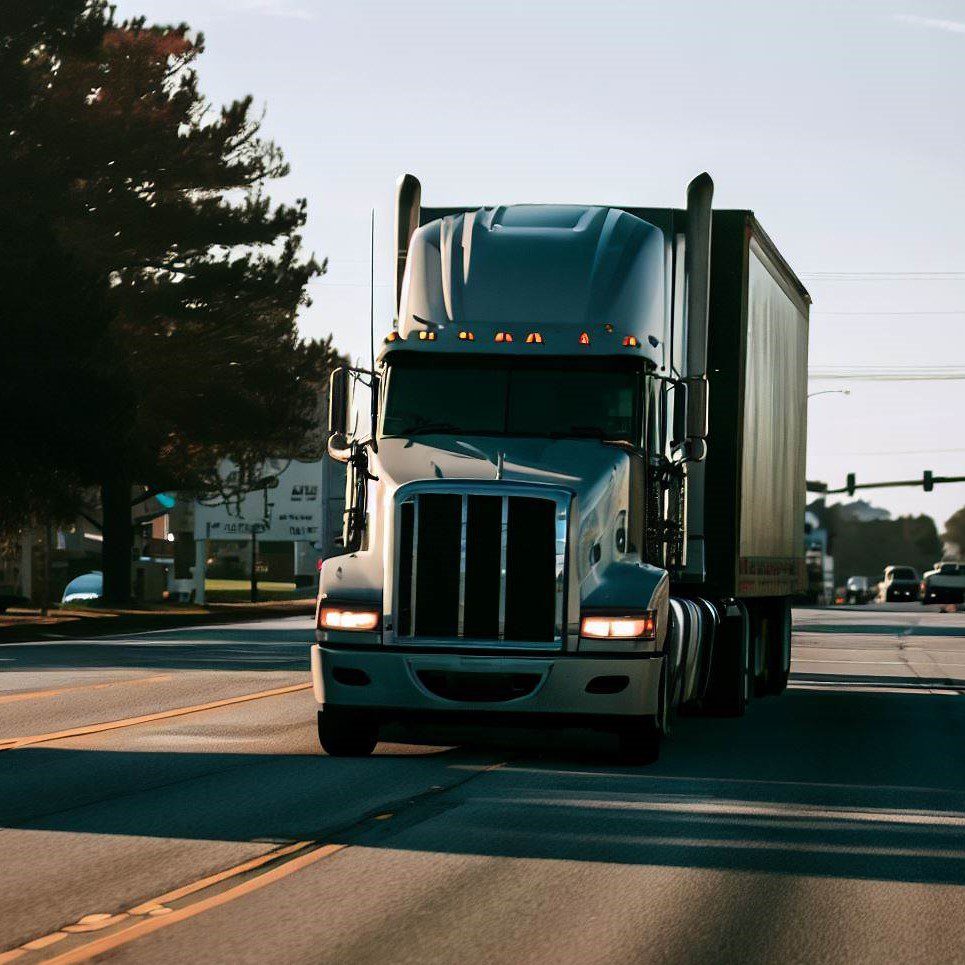 ---
---
Truck With Confidence: Norfolk Virgina Trucking Insurance
Norfolk, Virginia. A city where every street hums with history, where the sea-kissed breeze rustles through ancient trees, and where mighty vessels traverse the sprawling waterfront. With over 242,000 residents, Norfolk is more than just another dot on the map - it's a vibrant hub of culture, art, and most importantly for our story today, commerce and trucking!
You see, Norfolk is not only known for its historical landmarks, vibrant arts scene, and maritime heritage but also for its bustling freight and logistics sector. Its location on the East Coast has made it a pivotal junction in the transportation industry, and a peek into the Norfolk Southern Railway's Heartland Corridor would tell you volumes about the city's significance in freight transportation.
From agricultural commodities harvested from Virginia's lush farmlands to high-value electronics, furniture, and manufactured goods, trucks in Norfolk carry a mind-boggling array of cargo. With this pivotal role in the local and national economy, it's no wonder truck insurance is a hot topic in these parts.
The Skinny on Commercial Trucking Insurance Coverages
First things first, we need to get a handle on the different types of truck insurance coverages available. Not to bore you with all the jargon, we'll break it down as simply as we can. If you're a trucker cruising down the Hampton Roads Beltway or the picturesque Ocean View Avenue, here's what you need to know.
---
Auto Liability

Auto liability is the bread and butter of truck insurance coverages. It's a non-negotiable, "you absolutely, positively gotta have it" kind of thing. This coverage pays for injury or damage if you're at fault in an accident. Consider it your financial bodyguard when things go south!

Physical Damage

Physical damage coverage, on the other hand, is like the good friend who's got your back when your truck has taken a bruising. It covers the repair or replacement costs if your truck gets damaged due to an accident, theft, or other perils. If you value your "home away from home", this one's a keeper.

Motor Truck Cargo

In the bustling ports of Norfolk, where containers are constantly on the move, motor truck cargo insurance is a lifesaver. It covers the goods you're hauling if they're damaged or lost. From grains whistling down the Interstate 64 to electronics headed to retail stores, this coverage ensures you won't end up in hot water due to damaged goods.

Excess Liability

Excess Liability serves as your additional line of defense, offering an extra layer of financial protection against enormous claims that have the potential to obliterate your finances, causing them to crumble more swiftly than a southern-style biscuit soaking in a bowl of rich, steamy gravy.

Workers Compensation

Workers Compensation is the safeguard that stands by your employees, ensuring that they are fully covered, should they sustain any injuries while diligently performing their tasks on the job, thereby promoting a safe and secured working environment.

General Liability

As for truckers General Liability, it presents a comprehensive safety net, encapsulating a wide range of other potential risks and liabilities that may be inherently associated with your trucking operations, allowing you to focus on the road ahead without constantly looking over your shoulder.
The Insurance Store Difference
Family. It's a word that carries a lot of weight. It's about loyalty, support, and sticking together through thick and thin. Well, for over 50 years, The Insurance Store (or TIS as we like to call it) has been that family for countless truckers. As a family-owned business, we've been at the forefront of the commercial trucking insurance sector, establishing ourselves as the trusted partner for truck insurance in Norfolk and beyond.
Working with us means you get more than just insurance coverage; you get a team of dedicated professionals who understand your needs and work tirelessly to secure the best possible insurance solutions for you. We collaborate with numerous A+ rated insurance carriers specializing in commercial trucking. Our connections are your connections, folks!
But the buck doesn't stop there. We're not just about selling you insurance and sending you on your merry way. With our app, TIS24, you can issue your certificates of insurance, access your ID cards, and review your policy and insurance documents anytime, anywhere. Your truck's cab can be your office, and we're right there with you, in your pocket!
Trucking Permits and Filings: Simplified!
Speaking of being right there with you, did we mention that we've got a permits division? Yes, you heard that right! TIS Trucking Services is here to make your life easier by handling all those tricky commercial trucking permits and filings that you'd rather not deal with. After all, you've got enough on your plate!
Operating in Virginia comes with its own set of rules and regulations, but with our expert team, you can be confident you're ticking all the boxes correctly. Why let paperwork pull the air brakes on your operations when we can handle it for you?
Hit the Road with Confidence: Call TIS Today!
Well, folks, that's the long and short of it. Norfolk Virginia truck insurance doesn't have to be a head-scratcher. Not when you've got the right partner by your side. So why wait? Let's get your wheels turning!
Give our friendly team a buzz at 888-570-3130 or request a quote today. Let's put the wind back in your sails and get you back on the road where you belong. After all, we're not just in the insurance business; we're in the peace-of-mind business. At TIS, you're not just a customer; you're family. And there's nothing we wouldn't do for family!
---
Get a Quote for Truck Insurance
---
Here is what Our Happy Customers have to say
---
Great communication, follow up and assistance! Extremely professional and helpful! Loved Kelli, highly recommend.

Yordanis Batista