Virginia Beach Truck Insurance
VA License #: 150810
---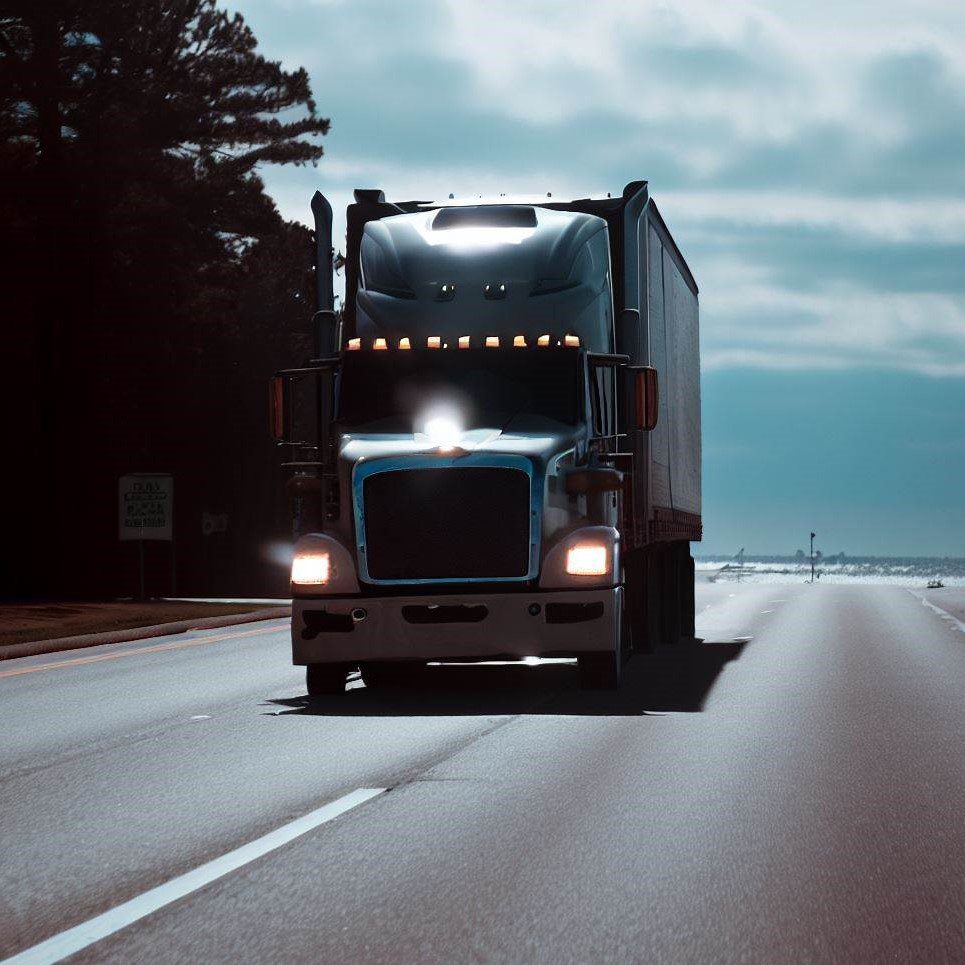 ---
---
A Deep Dive into Virginia Beach Truck Insurance
Welcome to Virginia Beach, folks! Nestled on the southeastern coast of Virginia, this splendid city is nothing short of a living, breathing postcard. Imagine picturesque beaches blending with vibrant city life and add a heavy sprinkle of warm community spirit - voilà! That's Virginia Beach for you. But let's get our gears shifting here and truck on towards the heart of our story: truck insurance in this beautiful city.
In this bustling metropolis, where the allure of the Atlantic is never too far away, the hum of the mighty wheels can be heard almost round the clock. Trucks, our unsung heroes, are the workhorses of Virginia Beach, hauling everything from fresh seafood, courtesy of the bountiful Atlantic, to valuable military equipment destined for the world's largest naval base in nearby Norfolk.
Trucking in Virginia Beach: A Landscape
Lying in the heart of Hampton Roads metropolitan area, Virginia Beach is surrounded by crucial suburbs such as Norfolk, Chesapeake, and Hampton, which are constantly humming with trucking activity. Major highways, like Interstate 264 and U.S. Route 60, crisscross this thriving city, painting the landscape with a sense of constant motion.
What are the big wheels carrying, you ask? You name it, they haul it. From freshly caught seafood to produce from local farms, construction materials, military freight, and even the famous Virginia Beach saltwater taffy, these trucks serve as the arteries pumping life into the city.
Insurance Coverages: Your Safety Harness on the Road
When it comes to Virginia Beach truck insurance, the TIS team is here to navigate you through the intricacies. Here are the major types of insurance coverage that you'll need to keep your trucking business rolling smoothly:
---
Auto Liability

In the unfortunate event of a mishap, Auto Liability is your financial lifesaver. It covers the cost of property damage and bodily injuries caused by the accident. Driving through Virginia Beach's busy streets, filled with tourists and locals alike, this coverage is as essential as the salty sea air.

Physical Damage

Weather in Virginia Beach is much like its delicious crab cakes, unpredictable and full of surprises. Physical Damage coverage helps protect your truck from events like these, and even from theft or vandalism.

Motor Truck Cargo

Whether you're hauling mouth-watering Virginia ham or valuable military tech, Motor Truck Cargo insurance covers the freight you're carrying in case of an accident or unfortunate incident. Remember, your cargo is your bread and butter!

Excess Liability

Excess Liability is like an umbrella on a rainy Virginia day. It provides additional coverage beyond your standard liability policy, protecting you from catastrophic losses.

Workers Compensation

Who knew Workers Compensation could be as comforting as a warm bowl of she-crab soup? It helps cover medical expenses and lost wages for your employees if they get injured on the job.

General Liability

Truckers General Liability insurance protects you from the risks associated with your trucking operations that aren't directly linked to operating your truck. Now, who wouldn't want a safety net like that?
The Insurance Store: Your Partner on the Road
We're not just about selling insurance policies; we're about building relationships. The TIS team is your road buddy, looking out for you, sharing the load of concerns and challenges you face on your journey. We are a family-owned business, standing tall for 50 years, hand in hand with a multitude of A+ rated insurance carriers specializing in commercial trucking.
Our ace in the hole? The TIS24 app! Truckers can issue their certificates of insurance, fetch ID cards, and access their policy and insurance documents anytime, anywhere. Just a few taps on your phone or computer, and voila, you're in the driver's seat of your insurance policy. Isn't that just peachy?
Truck Permits and Filings: We've Got You Covered
In the world of trucking, navigating the maze of permits and filings can be more daunting than maneuvering through Virginia Beach's bustling Oceanfront on a summer day. Fret not, our TIS Trucking Services division is your trusty co-pilot, helping you tackle your commercial trucking permits and filings. We turn the complicated into the uncomplicated!
Call Us: We're All Ears
Has all this talk of Virginia Beach truck insurance revved up your curiosity? Excellent! Dial 888-570-3130 and let our friendly TIS team help you embark on your trucking journey. Trust us; we know the ropes.
So, are you ready to gear up and hit the road with peace of mind? Give us a buzz. After all, we're more than just insurance, we're The Insurance Store, your partner in every journey.
---
Get a Quote for Truck Insurance
---
Here is what Our Happy Customers have to say
---
Agents were great in getting us new company after one we had for years, left California. Prices have gone up, but received good discount for having fire sprinklers system in home.

Craig Caldwell