VA License #: 150810
---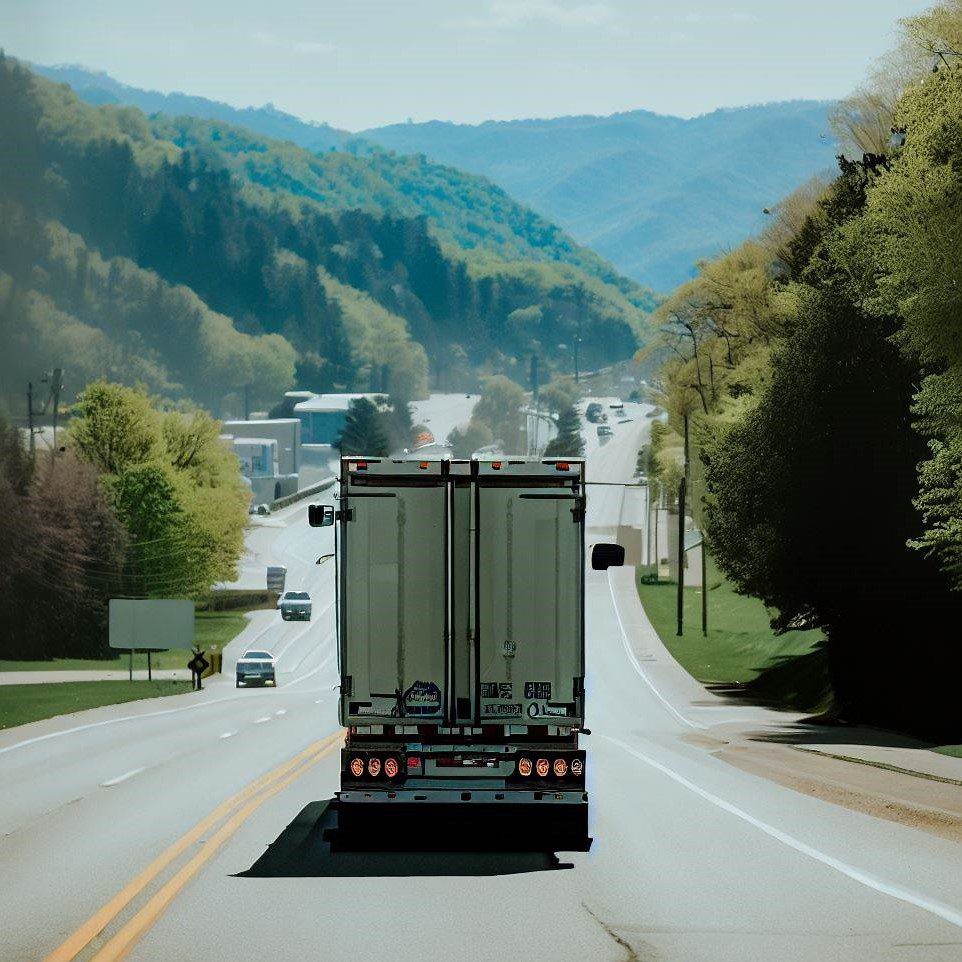 ---
---
Rolling with the Rig: A Guide to Roanoke Virginia Truck Insurance
Roanoke, Virginia, tucked snugly in the Blue Ridge Mountains, may not be a name that immediately springs to mind when you think of bustling freight and logistics hubs. But hang onto your Stetsons, folks! This "Star City of the South" is a silent giant in the trucking industry. With its strategic location, Roanoke finds itself smack-dab in the center of a freight-carrying bonanza, dealing with commodities ranging from textiles to food products and manufactured goods. And you'll find highways 81 and 581 quite a doozy, always humming with 18-wheelers, moving goods in and out of the city like clockwork.
But let's cut to the chase. If you're a part of this wheeling and dealing, you know better than anyone that the open road is as unpredictable as a cat on a hot tin roof. That's where Roanoke Virginia truck insurance enters the scene.
The Nitty-Gritty of Commercial Trucking Insurance Coverages
Let's not beat around the bush; commercial truck insurance isn't just about protecting your truck—it's about covering your hide, your livelihood, and everyone else around you.
---
Auto Liability

This is as mandatory as sweet tea at a Southern cookout. If you're responsible for an accident, auto liability insurance saves your bacon, covering the damage inflicted on other vehicles or injuries to other folks.

Physical Damage

When Mother Nature decides to unleash her fury, or your rig has a one-on-one with a deer on Route 460, physical damage coverage steps up. It covers repair or replacement costs, ensuring your wheels stay spinning.

Motor Truck Cargo

This is where things get as serious as a heart attack. Ever thought about what happens if the textiles or food products you're transporting get damaged or stolen? That's where motor truck cargo insurance comes in, safeguarding your load all the way from Hollins to Vinton.

Excess Liability

This coverage is like an insurance belt-and-suspenders approach. If your other policies hit their limit, excess liability comes riding to the rescue, covering the leftover costs.

Workers Compensation

If you've got a team behind you, workers compensation insurance is a no-brainer. It covers medical expenses and wage loss if one of your employees gets injured on the job. Imagine a mechanic in your Salem depot gets hurt—this policy steps in.

General Liability

Last but not least, truckers general liability insurance covers the non-driving related risks you face. If someone trips and falls in your Roanoke dispatch center, for instance, this policy handles it.
The Insurance Store: Your Trusted Partner
Now that you've waded through the soup of insurance types, let's chat about who can make this all a piece of cake: The Insurance Store, or TIS if you fancy. We're a family-owned business that's been around longer than a coon's age, nearly 50 years, to be exact. We've seen the industry change, adapt, and grow, just like the trucking industry in Roanoke.
Our team, with its Southern charm and grit, is allied with multiple A+ rated insurance carriers that specialize in commercial trucking. Think of us as your personal insurance buffet—you've got options galore!
And talk about keeping up with the times; our app, TIS24, puts the power of insurance management right in your pocket. Need to issue a certificate of insurance or access your policy documents while chowing down at a Roanoke eatery? No problemo—TIS24 has you covered.
TIS Trucking Services: Smoothing Out Permitting and Filings
Let's face it; paperwork can be as dry as a popcorn fart. But when it comes to truck permits and filings in Virginia, you can't afford to drop the ball. That's where TIS Trucking Services come in, handling your commercial trucking permits so you can focus on the open road.
Just consider us your personal backstage crew, making sure your trucking show goes off without a hitch.
Rolling Ahead with Confidence
Well, there you have it, folks. A bird's eye view of Roanoke Virginia truck insurance, all the types of coverages you need, and how a seasoned partner like The Insurance Store can steer you right. Whether you're hauling apples from Roanoke's famous farmers market or delivering goods to the historic Grandin Village, the TIS team has your back.
So, what are you waiting for? Give our friendly team a buzz at 888-570-3130, or request a quote online. Let's ensure your journey on the Roanoke roads is as smooth as a gravy sandwich. And remember, with TIS, you're not just getting an insurance policy—you're joining a family that's as passionate about your business as you are. Let's hit the road, shall we?
---
Get a Quote for Truck Insurance
---
Here is what Our Happy Customers have to say
---
OMG super super great service by Rita. I only dealt with her but she's awesome. I will come back again.

Jorge Londono