---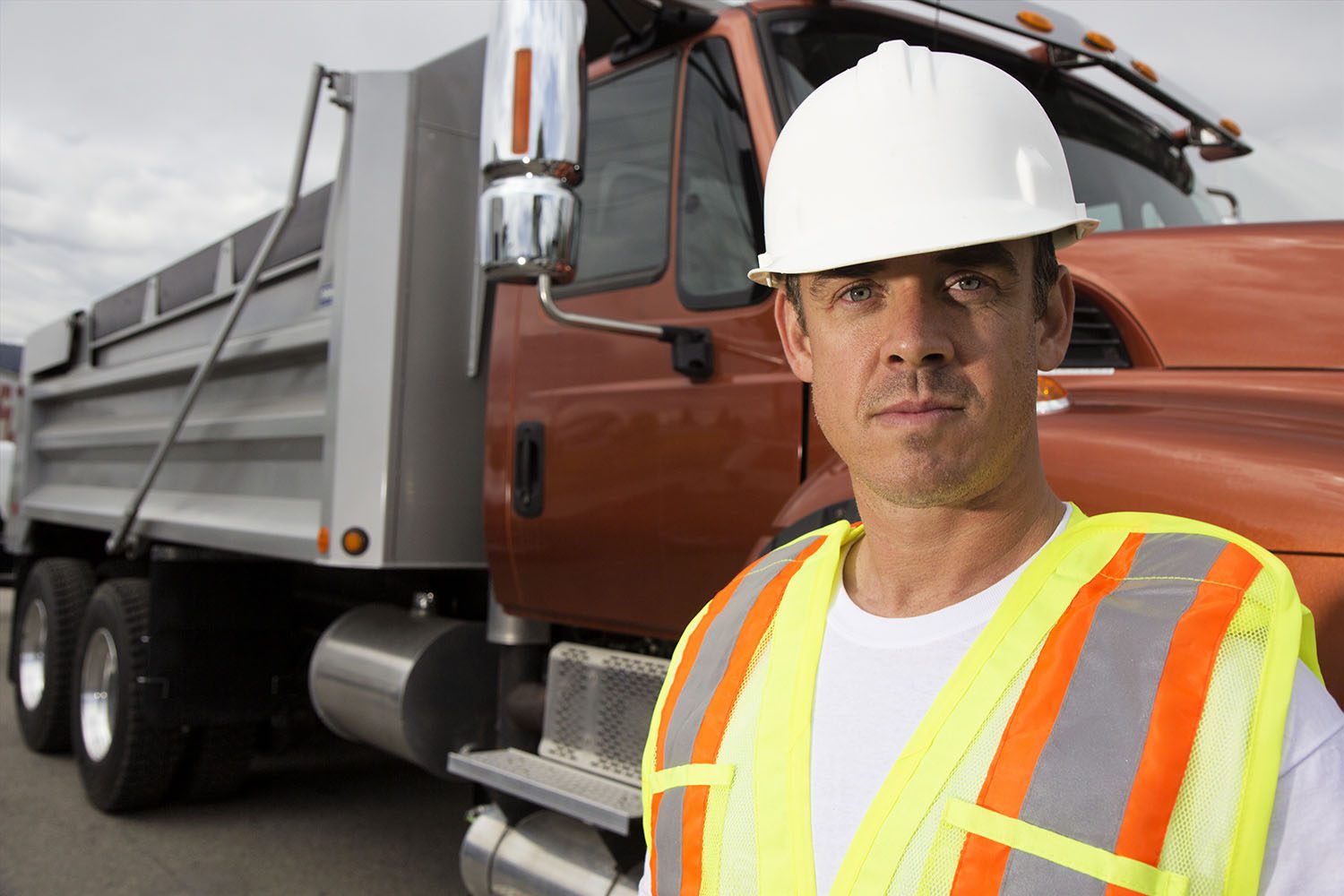 ---
Insurance for these dump truck and trailer types:
---
Standard Dumps
Super Dumps
Transfer Dumps
Truck and Pup
Off-Highway
End Dumps
Bottom Dumps
Side Dumps
Roll-Offs
Half-Rounds
---
Get the Right Dump Truck Insurance For Every Load and Every Road
If you operate a dump truck for your business, having the right insurance coverage is crucial. Dump trucks are heavy-duty trucks used for transporting aggregates and loose materials such as dirt, sand and gravel, or demolition debris for construction projects. These powerful trucks can haul impressive loads, but they also come with considerable risks. Without proper dump truck insurance, accidents or other losses could put your entire business in jeopardy.
At The Insurance Store, dump truck insurance is our specialty. With decades of experience insuring all types of dump trucks - from Super 10's to bottom dumps, roll-offs, transfers, and everything in between - we know this market inside and out. Our agents stay current on individual state regulations as well as the latest options for customized protection. No matter what type of rig you operate, The Insurance Store has the ideal coverage to keep you and your truck safe on jobsites and roadways.
Because dump truck insurance is such an integral part of our business, we've worked hard over the years to develop relationships with top insurers that provide us access to unparalleled programs in the trucking industry. Our expertise and connections give us the ability to tailor an insurance solution that is a perfect fit for your specific needs. When you choose TIS, you can feel confident knowing your dump truck is in good hands.
Auto Liability

This critical coverage is legally required for dump trucks operating in all states, including California, to cover bodily injury and property damage liability.

Physical Damage

Essential to repair or replace your dump truck if damaged in a collision, this coverage protects your valuable business asset.

Medical Payments

Regardless of fault, this provision helps pay medical bills and related expenses for your dump truck's driver and passengers injured in an accident.

Rental Reimbursement with Downtime

Crucial coverage that pays rental costs and helps locate a replacement dump truck if yours is inoperable after an accident, reducing business interruption.
---
California Dirt, Sand & Gravel Specialty Program
At The Insurance Store, we are proud to partner with Progressive to offer their highly coveted Dirt, Sand and Gravel (DSG) specialty insurance program exclusively available in California. This program was designed by Progressive to provide tailored coverage and perks for dump truck risks that are often difficult to insure.
The DSG program provides dump truck owners with significant advantages, including:
Discounted pricing up to 25% lower than competitors.
A standard combined deductible that could save you thousands in the event of an accident.
No extra fees for additional insureds.
Flexible down payments and zero interest charges make policies more affordable.
No charges for load spills, overweight loads, or broken windshields.
Top-notch customer service and claims handling to

 get your dump truck back on jobs quicker after a loss.
Other insurance companies try to match the DSG program's rates but provide inferior coverage. They want you to think you're getting a similar deal when in reality, it's apples to oranges.
With Progressive and the DSG program, you get round-the-clock support, hassle-free claims service, and coverage designed for your unique needs - all part of the package. When you choose The Insurance Store and this exclusive Progressive offering, you can trust that your dump truck is getting protection that stacks up to - and beats - the competition. Contact us to learn more about this specialty insurance for your CA-based dump truck.
Why Choose The Insurance Store for Dump Truck Insurance?
At The Insurance Store, we specialize in creating customized dump truck insurance policies tailored to each client's unique needs and risks. With our decades of experience insuring dump trucks of all types and sizes, you can trust us to understand your business and provide coverage that truly fits.
Understanding the Nitty-Gritty of the Dump Truck Business
When you work with our dump truck insurance experts, you can relax knowing you're dealing with agents who speak the language and know the meaning of terms like Super 10's, end dumps, belly dumps, boosters, roll-offs, and all the rest. We stay on top of the latest regulations and laws at both state and federal levels that affect the dump truck industry. So if requirements change, we will make sure your policy remains compliant. Our agents are also well-versed in the additional risks faced when broker loads to independent owner-operators instead of hauling your own cargo. We will explain these exposures and fine-tune your insurance to provide protection. Before you sign on the dotted line, we double and triple check that all of your coverage limits meet legal minimums.
Covering All Aspects of Your Dump Truck Operations
Because dump truck insurance is our specialty, you can have confidence that our tailored policies will cover your unique combination of equipment, operations, cargo, and driving routes. Whether you have a single truck or a large fleet, brand new rigs or vintage workhorses, we'll identify the ideal insurance mix of liability limits, physical damage, motor truck cargo, workers comp, and more.
Unparalleled Insurance Expertise at Your Fingertips
Don't leave anything to chance – get a customized quote from our experts by calling the TIS team at 888-570-3130 today. Or request a quote online. We know dump trucks inside and out and will put that expertise to work saving you money while getting the coverage you need. Trust our knowledgeable team to keep you protected on the road, on jobsites, and everywhere in between. Contact us and let us take the hassle out of insuring your dump truck business.
---
GET A QUOTE TODAY!
---
Here is what Our Happy Customers have to say
---
Great help here with Shalyn Nelson helps me all the time with my MCP. They have great insurance agents for

DUMP TRUCK

SAND ASPHALT PROGRAMS. Thanks again Shalyn for your help.

Ivan Lopez
---
As the owner/operator of a small, service-based Dump Trucking business, I really don't have time to worry about my insurance coverage. I just need to know that I am taken care of. Brent Thunstrom of The Insurance Store, Inc has consistently provided the insurance coverage we need, at a price we can afford. I really appreciate the friendly and personalized service we get, and it keeps me coming back year after year.

Destination Anywhere, Inc.
---
The Insurance Store is the most responsive and professional company to provide/locate/ a quote and coverage for our Peterbilt

Super 10

! I received one quote within 30 minutes of my initial call. Waited a day and received an additional 2 quotes and coverage within 24 hours. We struggled for weeks with unresponsive companies, failed attempts, and no call backs. We are happy to have found them. Thank you Lindsay!

V. Silva