North Carolina Truck Insurance
NC License #: 1000452615
---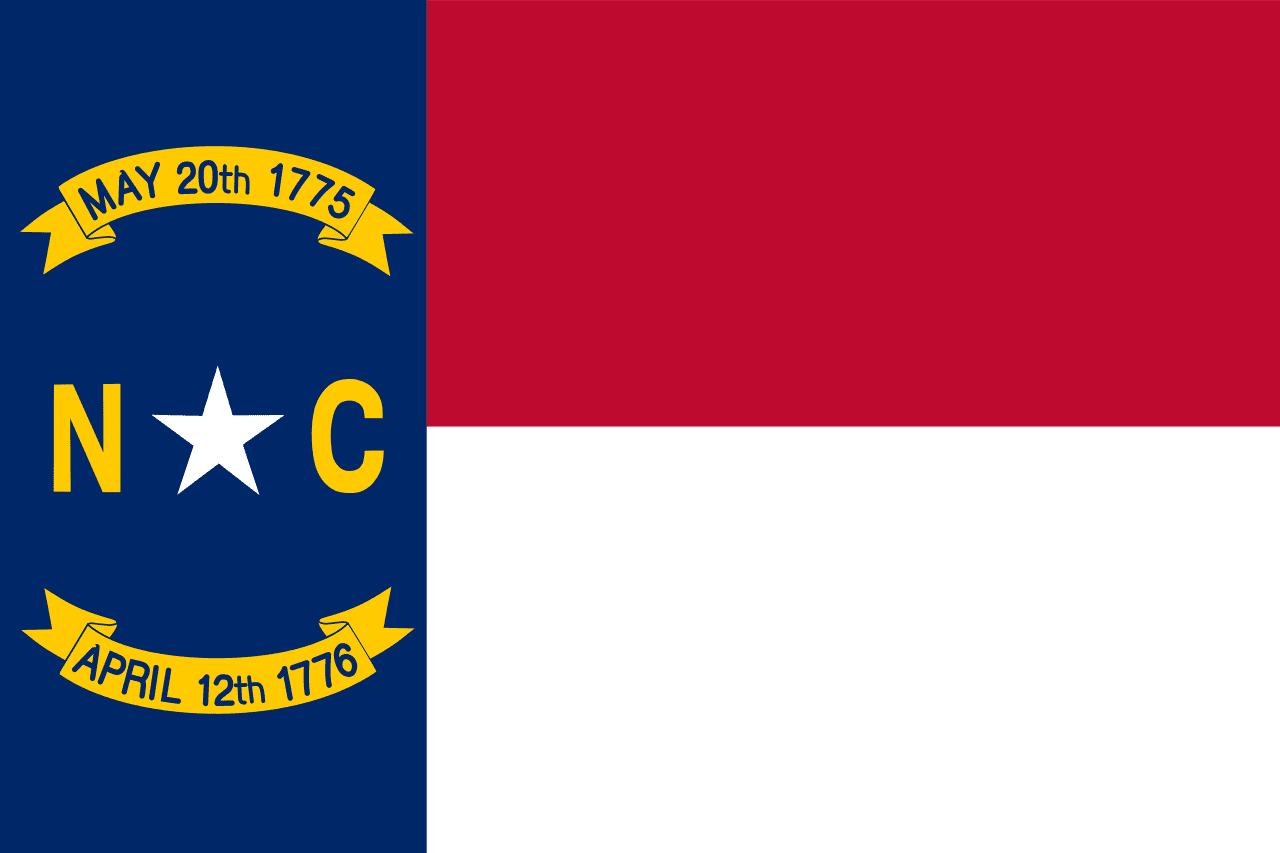 ---
---
North Carolina Commercial Truck Insurance
Truckers, gear up to hit the highways and byways of North Carolina! From the storied Outer Banks to the majestic Appalachians, the Tar Heel State's landscapes make it a trucker's dream. With bustling cities and critical interstates connecting its mountains to coastline, North Carolina offers endless opportunities for commerce on wheels.
But before firing up the rig, get the essentials in place - a robust commercial truck insurance plan designed for NC. With Charlotte, Raleigh, Greensboro and other hubs generating massive trucking demand, protection is a must. Whether you're hauling furniture, tobacco, textiles or tech goods, the right policy keeps you covered.
Key coverages like liability, collision and comprehensive protect you on North Carolina's roads in case of accidents or damage. Cargo insurance preserves shipped goods from High Point's warehouses to Wilmington's seaport. With the proper insurance plan in place, you can work confidently knowing you, your vehicle and your cargo are covered across this diverse trucking haven.
Now that your bases are covered, turn the key and let those diesels roar. Here in the Tar Heel State, business is ready and waiting for truckers who know how to roll. So get out there are seize the opportunities, from the mountains to the shore - just make sure your insurance travels with you!
Understanding North Carolina Trucking Insurance Coverages
An accident can quickly put a damper on your trucking plans. But with the proper insurance coverages in place, you can help keep your operation running smoothly no matter what surprises the road may bring. The right policy ensures you're prepared for the unpredictable, giving you confidence and peace of mind out on the highways of North Carolina.
---
Auto Liability

Carrying proper auto liability insurance is crucial for trucking companies operating in major North Carolina cities like Charlotte, Raleigh and Greensboro. This type of policy pays for property damage and bodily injury to others when one of the trucking company's vehicles is involved in an at-fault accident. For example, Tar Heel Transport is a Charlotte-based trucking company with a fleet of tractor trailers traveling across North Carolina daily. One of their rigs is hauling freight along I-40 through Greensboro when the driver gets distracted and rear-ends a minivan. Several of the van's passengers sustain injuries and the vehicle is totaled. Tar Heel's auto liability coverage would pay for the medical treatment and vehicle repairs for the people impacted, up to the policy limits. This protects Tar Heel from expensive lawsuits that could put them out of business. Maintaining proper auto liability insurance allows trucking firms to confidently deliver goods across North Carolina knowing they are protected financially if an accident occurs.

Physical Damage

Physical damage insurance is essential for North Carolina trucking companies seeking to safeguard their investments in equipment. This type of policy pays to repair or replace owned trucks and trailers damaged in accidents, fires, floods, or other covered events. For example, First Flight Transport operates a fleet of tanker trucks out of Wilmington, hauling fuel to gas stations across North Carolina. One of their tankers is traveling I-95 when it's sideswiped by a speeding car near Fayetteville. The truck's front quarter panel and fuel tank are mangled and need extensive repairs. First Flight's physical damage coverage pays for the tanker to be fixed and back on the road quickly. Without this policy, the trucking company would suffer a major financial loss having to fund repairs out of pocket. Physical damage insurance allows North Carolina truckers to operate confidently knowing collisions and other unforeseen disasters won't devastate their business. It's a must-have coverage for motor carriers in the Tar Heel State.

Motor Truck Cargo

Hauling goods across NC? Safeguard your customers' cargo with a motor truck policy. This coverage pays if the freight in your care is damaged, lost, or stolen during transit. For example, if you're transporting computers from Raleigh to Charlotte and you're in an accident that destroys the shipment, motor truck cargo insurance will reimburse the loss so you can pay back the customer. Without it, you'd be on the hook for replacing thousands in damaged goods out of pocket. With adequate cargo coverage, North Carolina truckers avoid financial risk if something happens to the customer's property entrusted to them. It provides peace of mind so you can focus on delivering goods safely from the mountains to the coast.

Reefer Breakdown

Reefer breakdown insurance provides important protection for North Carolina trucking companies hauling temperature-sensitive cargo. This coverage pays for loss or spoilage of perishable freight if the refrigeration unit on the trailer malfunctions. For example, Dogwood Transport operates a fleet of refrigerated trucks and trailers out of Asheville carrying fresh seafood daily from coastal towns along the OBX to inland cities. While transiting through the Blue Ridge Mountains, the reefer unit fails outside and the entire cargo of fresh shrimp and oysters is destroyed. Thankfully, Dogwood has reefer breakdown coverage to pay for the spoiled cargo. This prevents them from taking a major financial hit. For truckers hauling perishables between Wilmington's port and Charlotte's booming consumer market, reefer breakdown insurance is essential protection against equipment failures and unpredictable road delays. It allows North Carolina trucking companies to confidently accept refrigerated loads knowing their assets are protected.

Non-Owned and Trailer Interchange

Carrying non-owned trailer coverage is important for North Carolina trucking companies that utilize equipment they don't own. This insurance protects a motor carrier if they are responsible for damage to a trailer that is rented, leased, or borrowed while hauling freight. For example, Wright Brother's Transport frequently needs extra flatbed trailers during peak produce harvesting seasons across North Carolina. They rent additional flatbeds from a local equipment leasing company. While hauling stacked bales of hay on one of the rented flatbeds near Raleigh, a Wright Bro's driver sideswipes a highway overpass causing significant damage. Even though they don't own the trailer, their non-owned trailer policy pays for the repairs. Without this coverage, they would be liable for the expensive damages. For trucking firms operating near bustling ports like Wilmington that routinely use non-owned trailers, having this insurance is crucial protection from liability exposures. It allows North Carolina motor carriers to securely utilize equipment interchange agreements needed to serve their customers.

Non-Trucking Liability

Maintaining proper non-trucking liability coverage is important for North Carolina truckers even when they are off the job. This insurance protects owner-operators if their truck is involved in an at-fault accident while being used for personal reasons, like commuting or running errands between hauls. For example, Heather owns her own rig and hauls goods for First Flight Transport out of Charlotte. After making a delivery in Raleigh, she decides to grab dinner before heading home. While driving her truck to a restaurant, Heather rear-ends another car, causing injuries. Though not working or hauling freight, Heather's non-trucking liability policy would pay for the damages. Without this coverage, she could be personally responsible for expensive medical bills and legal expenses. Non-trucking liability protection gives North Carolina truck drivers peace of mind their assets are protected during personal use between jobs. It's affordable coverage that fills an essential gap between commercial auto and personal auto policies.

Excess Liability

Obtaining sufficient excess liability limits is critical for trucking companies in North Carolina seeking complete protection from catastrophic accidents. This extra coverage provides additional protection above and beyond standard primary general and auto liability policies. For example, Tar Heel Movers operates a large fleet of long-haul moving trucks throughout North Carolina. One of their trucks is involved in a multi-vehicle accident on a congested Charlotte freeway that exceeds their $1 million primary liability limits. Medical bills and property damage costs surpass $1.5 million total. Thankfully, Tar Heel's $5 million excess liability policy kicks in to cover the overage above their primary limit. Without these extra limits, the trucking company would be responsible for the $500,000 difference, which could potentially bankrupt their business. Excess liability coverage allows North Carolina trucking companies to feel fully protected when operating vehicles around vulnerable passenger vehicles. It provides an essential financial safety net for worst-case scenarios on busy roads and highways.

Workers Compensation

Maintaining proper workers compensation insurance is crucial for trucking companies in North Carolina looking to protect their drivers legally and financially. This coverage pays for medical treatment and provides lost wages to drivers who are injured on the job, such as in a trucking accident. For example, Cape Fear Transport operates a fleet of flatbed trucks out of Wilmington that haul goods across North Carolina. One of their drivers is unloading cargo in Raleigh when a strap breaks, causing heavy freight to fall and injure his leg. Cape Fear's workers compensation policy pays for his emergency hospital bills and provides 60% of his normal wages while he recovers at home. Without this coverage, the injured driver could sue Cape Fear Transport directly. Workers' comp protects North Carolina trucking companies from lawsuits, while providing vital benefits to help drivers recover after accidents. It also demonstrates to employees that their wellbeing matters. Carrying proper workers comp is a legal requirement and smart business practice for NC motor carriers.

Occupational Accident

Obtaining occupational accident coverage is wise for trucking companies in North Carolina seeking to provide extra protection for their drivers. This insurance provides lump-sum payouts directly to drivers who suffer permanent disabilities or injuries from an accident while working. For example, a driver for Tar Heel Transport sustains severe burns when his tanker truck crashes on I-40 near Asheville. Though workers compensation will cover his medical bills, the injuries prevent him from being able to work again. His $100,000 occupational accident policy provides crucial funds he can use to support his family. This coverage also pays death benefits to the families of North Carolina truckers who may pass away from an accident on the job. Occupational accident insurance demonstrates a company's commitment to driver wellbeing. It can help retain and recruit skilled truckers across the Tar Heel State who appreciate generous benefits that protect their livelihoods.

General Liability

Maintaining proper truckers' general liability insurance is essential for motor carriers operating in North Carolina. This coverage protects trucking companies if they are sued for bodily injury or property damage that occurs away from the vehicles, such as in their office or warehouse. For example, a visitor trips and falls while touring the terminal of Charlotte-based trucking company, Tar Heel Logistics. She sustains a broken arm and files a lawsuit seeking compensation for medical bills. Tar Heel's trucker's GL policy would pay for her damages up to the coverage limits, providing crucial protection to the trucking company. Without adequate GL coverage, Tar Heel could be financially liable for the payout, which could be extremely costly. Trucker's liability insurance also covers legal defense expenses. This allows North Carolina motor carriers to focus on their transportation operations, knowing they are shielded from premises liability claims that could damage their business.
Why Should I use a North Carolina Insurance Agent?
Fifty golden years—that's how long The Insurance Store (TIS for the cool cats) has been the go-to name in the truck insurance realm. Being a family-owned gem, TIS isn't just about policies; it's about connections, trust, and the warmth of good old southern hospitality.
Whether you're hauling fresh catch from the Carolina coast or transporting tech equipment out of the Research Triangle Park, TIS crafts bespoke insurance solutions for all. Be it dry vans, tankers, or reefers, trust TIS to get you the best bang for your buck!
Here are some types of trucking operations we can help you find insurance for in North Carolina:
Instant Certificates of Insurance with the TIS24 App
But we aren't just about the old-school charm; we've embraced the tech wave too! Meet TIS24, our cutting-edge app that's every trucker's digital best friend. From issuing insurance certificates to fetching ID cards, it's got all your needs covered.
Get Assistance with your North Carolina Truck Permits & Filings
Feeling swamped with North Carolina's trucking permits and filings? Enter TIS Trucking Services, our in-house permits wizard! We decode, demystify, and deliver the best solutions, ensuring your journey through the Carolina roads remains hiccup-free.
Serving North Carolina and Beyond!
While North Carolina holds a special place in our hearts, our expertise isn't hemmed by its borders. Our top-notch insurance services also extend to neighboring states: South Carolina, Virginia, Tennessee, and Georgia.
So, whether you're hauling through the Smoky Mountains or venturing into the Palmetto State, TIS ensures your ride is as smooth as Carolina blues.
Get a Quote for North Carolina Truck Insurance
For tailored truck insurance solutions in North Carolina and beyond, ring our expert TIS team at 888-570-3130 or drop us a line for a quote. We're here, ready to steer you right.
---
North Carolina Truck Insurance Quote
---
Here is what Our Happy Customers have to say
---
Thank you Shalyn Nelson! She's been great throughout the whole process with permits. She knows her stuff and took care of everything for us. Thank you so much again! I will be referring all my friends to TIS.

Alliance Truck Lines, Inc.
---
Best place to shop for your insurance and permits. TIS provides great customer service. If you need any insurance or permits TIS is the place to go. Shalyn is very helpful, she is in the permits department and I cannot express how amazing she is! She does everything in her power to assist you in anyway possible. Very professional and understanding. Will definitely shop here again!

Romeo Fuentes
---
Everyone that has helped me at TIS has been very helpful and feels like I have known them forever. Very friendly and they get things handled in a very timely manner!!! Would definitely recommend them to anyone!!!

Adriana Nevins