Charlotte Truck Insurance
NC License #: 1000452615
---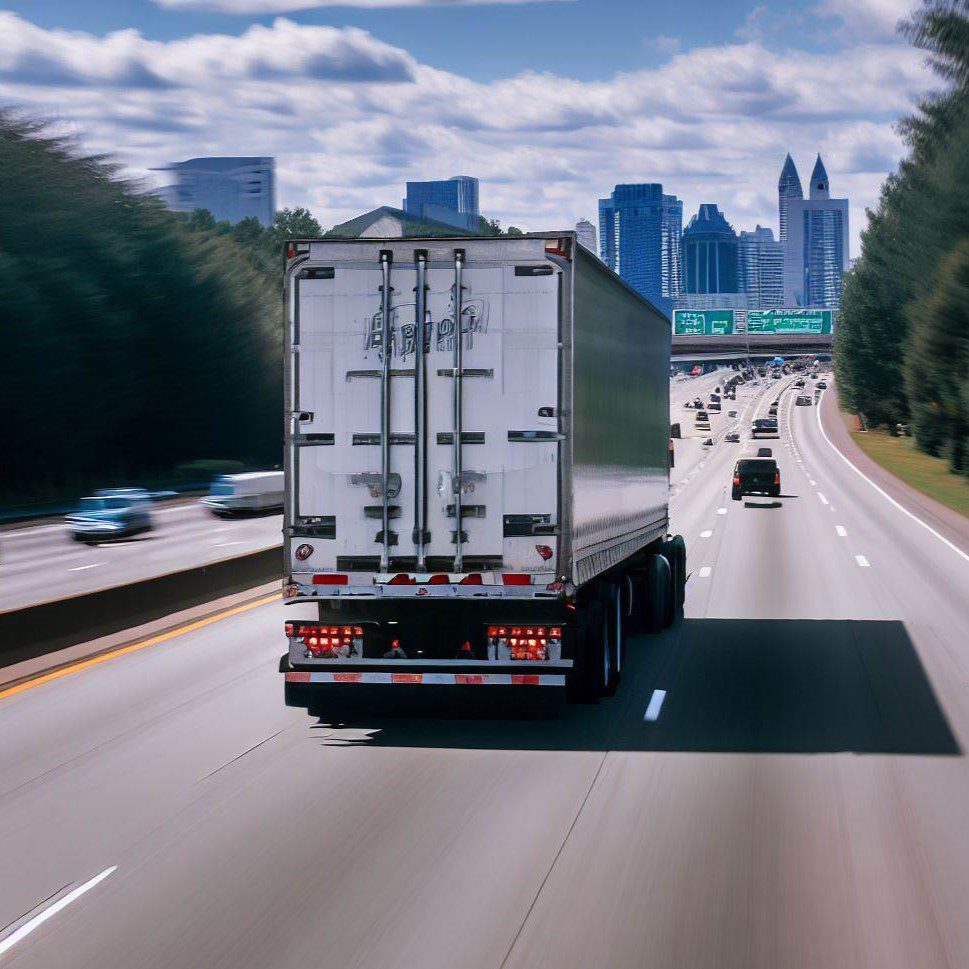 ---
---
Buckle Up, Charlotte! All You Need to Know About Truck Insurance in the Queen City
Welcome to Charlotte, North Carolina – where sweet tea flows like water, the skies are Carolina blue, and our southern charm is thicker than the secret sauce on your favorite BBQ ribs. But let's not beat around the bush. We're not here to talk about southern cuisine or the gorgeous skyline; we're here for the nuts and bolts of "Charlotte NC truck insurance."
Paintin' the Picture: Charlotte and its Trucking Industry
Nestled in the heart of the Tar Heel State, Charlotte is more than just a city. It's a crucial hub for trucking and transportation. With the I-77, I-85, and I-485 highways crisscrossing the city like a busy spider web, it's no wonder why trucking thrives in this part of Dixieland. From South End to Uptown, freight trucks are as much a part of the landscape as the famous Panther's Stadium.
Charlotte's trucking industry is buzzing like a beehive. All kinds of cargo - be it agricultural products from Concord, textiles from Gastonia, or even that precious NASCAR equipment for the Speedway - are frequently hauled on Charlotte's highways. It's a booming industry that keeps the wheels of Charlotte's economy turning, but it ain't all roses and sunshine. Just like any other business, it comes with risks.
Getting Down to Brass Tacks: Your Truck Insurance Coverages
So, what do you need to do to keep those trucks a-rollin'? In two words: truck insurance. Here are the coverages you might need and why they're as important as a good ol' cup of Joe in the morning.
---
Auto Liability

Think of auto liability coverage as your trusty sidekick, ready to defend you when the going gets tough. If your truck is involved in an accident, this coverage can help cover the costs of property damage and bodily injury. It's not just about saving your bacon, but it's the law in North Carolina and the rest of the US.

Physical Damage

Now, your truck is not just a hefty chunk of metal; it's your livelihood. Physical damage coverage takes care of your rig if it's damaged by fire, theft, or other unexpected calamities. Mother Nature can throw some nasty curveballs, but this coverage ensures your truck won't strike out.

Motor Truck Cargo

Your cargo isn't just stuff; it's someone's business on wheels. Motor truck cargo coverage helps pay for lost or damaged goods due to incidents like theft or accidents. Whether you're hauling textiles from the suburbs of Mint Hill or electronics through the bustling streets of Uptown, this coverage is your safety net.

Bobtail and Non-Trucking

Even when you're off the clock, the risk doesn't punch out. Bobtail and non-trucking coverage offer protection when you're using your truck for non-business purposes. So, if you fancy taking Big Bertha for a Sunday spin around Freedom Park, we've got you covered.

Workers Compensation

If you've got a crew working for you, workers compensation is crucial. This coverage helps your employees if they're injured on the job. It's not only good ethics—it's just good business.

General Liability

Last, but certainly not least, is truckers general liability. This coverage protects you from other costs, like injuries or property damage, that occur during business operations but not necessarily while driving.
Why Choose The Insurance Store for Your Truck Insurance Needs?
Now, let's talk turkey. When it comes to Charlotte NC truck insurance, you need a partner that knows the ropes and can navigate the road ahead. That's where we come in - The Insurance Store, or TIS if you prefer. We've been in the truck insurance business longer than most folks can remember.
A family-owned business for over 50 years, TIS is like the sturdy oak tree in your grandma's yard - dependable, reliable, and strong. We've got access to numerous A+ rated insurance carriers specializing in commercial trucking. This means we can offer you a smorgasbord of options, making sure you have the best protection at the best price.
But that's not all, folks. We've also developed our mobile app, TIS24, that lets you issue your certificates of insurance, get ID cards, and access your policy and insurance documents at any time. It's like having a mini TIS team right in your pocket!
Truck Permits and Filings: Crossing the T's and Dotting the I's
Charlotte's trucking industry doesn't just require a reliable truck and a sturdy pair of boots. It also requires the right permits and filings, as prescribed by our beloved state of North Carolina.
Need help with those? Say no more. We've got a specialized permits division – TIS Trucking Services. Whether it's a fuel permit, trip permit, or an operating authority, our expert team can help you cut through the red tape faster than a hot knife through butter.
Final Word: The Road to a Secure Future Starts with TIS
So, folks, whether you're transporting textiles from Tryon Street or carrying cargo to Coulwood, the right insurance is as crucial as having a full tank of gas. Remember, in trucking, just like in life, it's not just about the destination; it's also about enjoying the journey and feeling secure on the road.
At TIS, we don't just provide insurance; we build relationships, standing by you every mile of the way. Give our friendly team a call at 888-570-3130 or request a quote. With us, you're not just another client; you're family.
After all, that's the southern way, and that's the TIS way. Y'all drive safe, now!
---
Get a Quote for Truck Insurance
---
Here is what Our Happy Customers have to say
---
It was a pleasure working with Joe on insurance quotes. Whether through emails or phone calls he had quote options and was always available to answer our questions. I feel he worked in our best interest throughout the process.

Cindy Stoughton