NC License #: 1000452615
---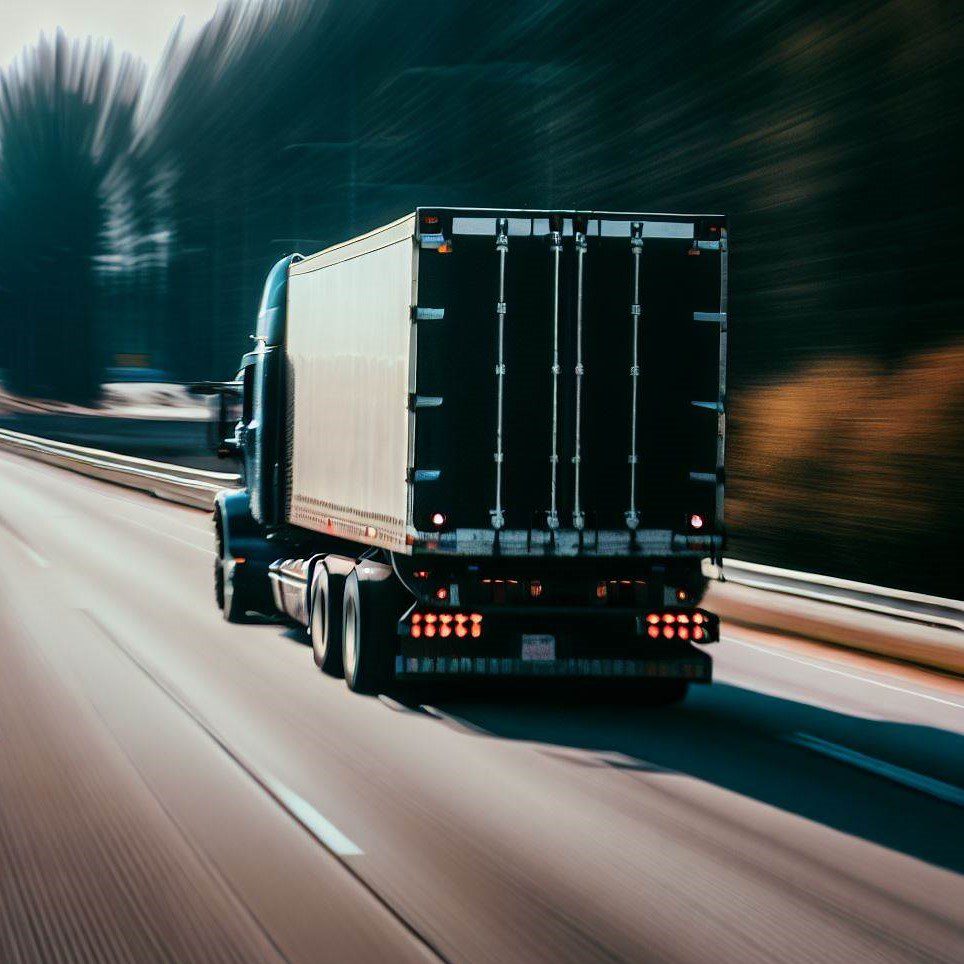 ---
---
Hitting the Road with Confidence: Raleigh NC Truck Insurance
Nestled in the heart of North Carolina, Raleigh is not just the state's capital, but also a bustling hub of culture, commerce, and a darn impressive trucking industry. Known for its sprawling oak trees, historic buildings, and a robust food scene that would give anyone a hankering for some good ol' southern cuisine, Raleigh has plenty to offer. But did you know that it's also a significant player in the trucking and transportation niche?
Raleigh is home to a vast network of interstates and highways, like I-40 and I-440, making it a pivotal junction for trucking routes. These highways are alive with the hum of diesel engines and the rattling of cargo holds filled with everything from textiles to tech components. Whether it's delivering a shipment of Smithfield's hams to local eateries or transporting state-of-the-art biotech equipment to the renowned Research Triangle Park, trucking is an indispensable part of Raleigh's vibrant economy.
And you know what they say, folks? No haul is too small, no load is too broad when it comes to trucking in Raleigh! But with such an essential role to play, there's one thing no Raleigh trucker should be caught without – adequate truck insurance.
The Importance of Comprehensive Truck Insurance
---
Auto Liability

Cruising down I-540 with the sweet smell of North Carolina pines wafting through your cab window, the last thing you want to worry about is an accident. With auto liability coverage, you're protected from the potential financial hits of causing bodily injury or property damage. In our line of work, we call this peace of mind, Raleigh-style.

Physical Damage

Trucking is not a dainty business, my friend. And trucks? They don't just carry loads, they carry your livelihood. Physical damage coverage safeguards your rig from losses like collision, fire, theft, or even a pesky tree branch that just didn't get out of the way.

Motor Truck Cargo

Raleigh is home to a booming tech industry and, you guessed it, those valuable gadgets need transporting. Motor truck cargo insurance protects you if the goods you're hauling are damaged or lost. Now, that's what I call a secure cargo hold!

Bobtail and Non-Trucking

Folks, here's the real deal. Whether you're bobtailing (driving without a trailer) back from Durham after a delivery, or out on a Sunday spin, non-trucking coverage ensures you're protected even when you're not under dispatch. It's like your trucking guardian angel.

Workers Compensation

Being a trucker is a tough job; no two ways about it. Worker's compensation insurance is your safety net, providing medical benefits and wage replacement if you get injured on the job. It's not just a smart move; it's a caring one too.

General Liability

Sometimes, mishaps can occur that aren't related to driving or hauling cargo. That's where truckers general liability comes in, offering coverage for damages that happen on your premises or using your products or services. In Raleigh, we like our tea sweet and our insurance comprehensive.
Rolling With The Insurance Store
Now that we've gone through the nuts and bolts of truck insurance, let's talk about your best ally in the game - us, The Insurance Store, or TIS for short. We're a family-owned business, and for 50 years, we've been helping truckers like you hit the road with confidence. We're not just insurance agents, we're part of your crew.
At TIS, we have a little secret weapon that's not so little: access to numerous A+ rated insurance carriers specializing in commercial trucking. Like the diverse range of BBQ styles in Raleigh, we believe in giving you options - and only the best ones.
And we've got one more trick up our sleeve - our mobile app, TIS24. Picture this: You're out on the road, and you need to issue a certificate of insurance or access your ID cards. With TIS24, you can handle all this and more, right from your phone. We're putting the 'smart' in smartphone.
Smooth Sailing with TIS Trucking Services
There's more to trucking than meets the eye. Getting the right permits and filings in North Carolina can be as tricky as finding a parking spot in downtown Raleigh. But don't sweat it! Our permits division, TIS Trucking Services, is here to take care of all your commercial trucking permit needs. Because who needs red tape when you've got the open road waiting?
Let's Hit the Road
Alright, folks, we've yammered enough! It's time to take action. Protect your rig, protect your livelihood, and most importantly, protect your peace of mind. If you want to roll with the best, get in touch with our friendly team at TIS. Call us at 888-570-3130, or get a quote online. Because here at The Insurance Store, we don't just provide insurance; we provide assurance. So, ready to buckle up and join the ride?
---
Get a Quote for Truck Insurance
---
Here is what Our Happy Customers have to say
---
I just want to give a five star review Lisa she got the job done. I went to different companies to get quotes and they could not do it and she made it happen like ASAP. Thank you very much I hope we can continue doing business as I expand my business. Thank you very much.

miguel rosado