Fayetteville Truck Insurance
NC License #: 1000452615
---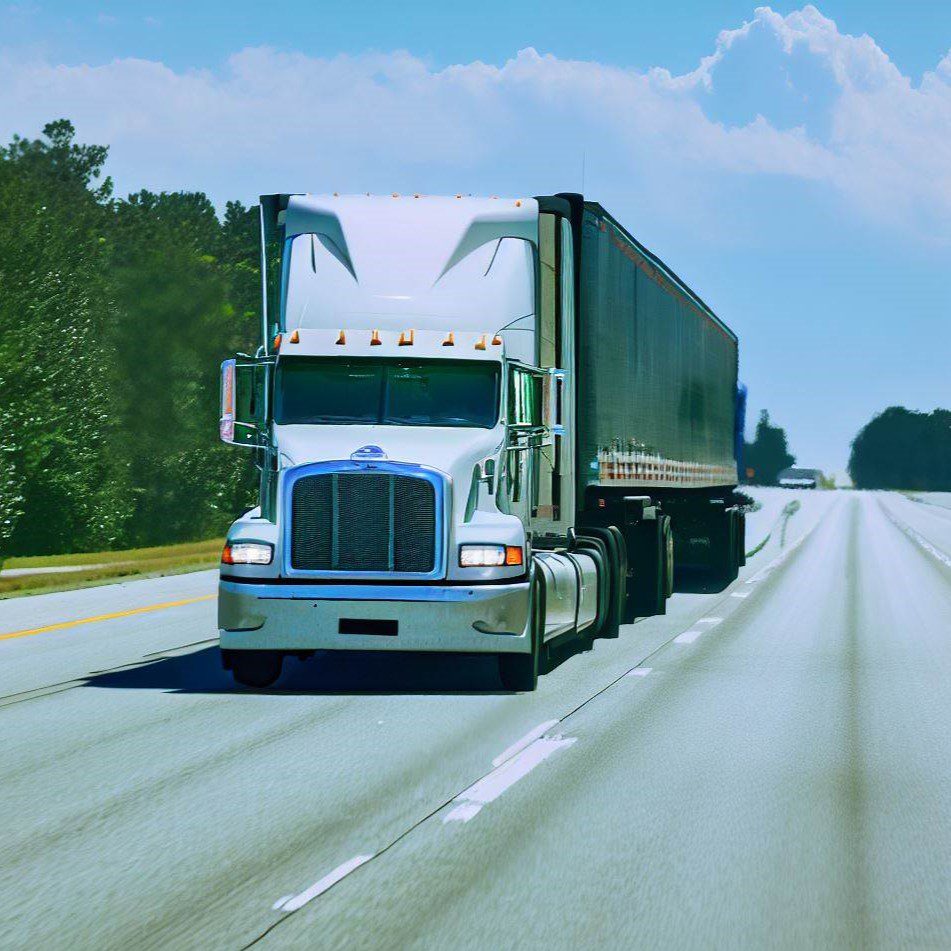 ---
---
Fayetteville North Carolina Commercial Trucking Insurance
When it comes to trucking, Fayetteville, North Carolina is a city that often flies under the radar, but don't let that fool you. Nestled between the hustle and bustle of Raleigh and the sand-filled beaches of Wilmington, Fayetteville is more than just a pit stop on Interstate 95. With a history as vibrant as a Carolina sunrise, Fayetteville boasts a rich tapestry of military heritage, thanks to the nearby Fort Bragg, and a logistics hub that often buzzes with the activity of truckers hauling goods.
Around here, we've got trucks carrying everything from military equipment to the mouthwatering Carolina-style barbecues – yes, we said barbecues – on the I-95 or the All American Freeway, serving as the veins of the city's transport and logistics industry. Life on the road here can be as smooth as butter on a hot biscuit, but not always. That's where we come in. Here at The Insurance Store (TIS), we're all about ensuring that every trucker's journey through Fayetteville is smooth sailing, or should we say, smooth driving!
Know Your Coverages: The Ins and Outs of Fayetteville Truck Insurance
When it comes to commercial trucking insurance, one size definitely does not fit all. Depending on your operations, the kind of cargo you're hauling, and a dozen other factors, your Fayetteville North Carolina truck insurance needs can vary like Carolina weather. Luckily, TIS has got you covered.
---
Auto Liability

Just like mom's apple pie, auto liability coverage is a classic, and mandatory to boot. If you're involved in an accident and found at fault, auto liability covers the damages and injuries caused to others. Just think of it like your truck's knight in shining armor, saving you from potential financial ruin.

Physical Damage

Fayetteville might be known as 'Fayettenam' to some, but the real battlefield can often be on the road. Physical damage coverage protects your truck from damage, whether from a collision or other unfortunate events such as theft, fire, or even a rogue North Carolina hurricane. It's like having a sturdy umbrella in a Fayetteville rainstorm.

Motor Truck Cargo

Are you hauling delicate medical equipment to Cape Fear Valley Medical Center, or transporting fresh produce to Cross Creek Mall? Whatever your cargo, Motor Truck Cargo coverage has your back. It covers the freight or commodities you're hauling if they get damaged or lost. It's essentially the safety net for your cargo.

Bobtail and Non-Trucking

Driving without a load or trailer is often a recipe for insurance confusion. But don't fret! Bobtail and Non-Trucking coverage covers you for liability when you're driving your commercial truck for personal use or in between loads. It's like sunscreen for your truck, protecting you even when you're off duty.

Workers Compensation

In the rare event of a worker getting injured on the job, Worker's Compensation swoops in to cover medical expenses and lost wages. It's the guardian angel looking out for your team.

General Liability

This bad boy covers you when you're liable for damages or injuries that aren't related to driving your truck. Truckers General Liability is the unsung hero of the insurance world, stepping in where other policies fear to tread.
The TIS Difference: Your Trusted Independent Insurance Agency
Here at TIS, we're more than just an insurance provider, we're a family. For 50 years, we've provided personalized service, tailored to the needs of every trucker rolling through Fayetteville.
Working with us is like having a secret weapon in your back pocket. We've partnered with a bunch of A+ rated insurance carriers who specialize in commercial trucking, giving you access to a buffet of top-notch insurance options. Plus, you're not just working with any old insurance agency - you're working with a team that knows the ins and outs of the Fayetteville trucking scene like the back of their hand.
And to sweeten the deal, our TIS24 mobile app is like having an insurance agent right in your pocket. Need to issue a certificate of insurance at 2 am? No problem. Want to access your ID cards while waiting for your order at Fayetteville's legendary Huske Hardware House? Done. With TIS24, you're in control, 24/7.
Navigating the Permit Maze with TIS Trucking Services
If you've ever felt like getting the right permits and filings for your truck is like trying to find a needle in a haystack, you're not alone. But don't worry, we've got your back.
Our permits division, TIS Trucking Services, can help with all your commercial trucking permit needs. From Interstate Operating Authority (MC Number) to the Unified Carrier Registration (UCR), we'll guide you through the labyrinth of regulations faster than you can say "Fayetteville truck permits".
Ready to Roll with TIS?
So, are you ready to hit the road with the peace of mind that comes with the best Fayetteville North Carolina truck insurance? Want to feel as secure as the treasures in Fayetteville's Airborne & Special Operations Museum? Give our friendly team a call at 888-570-3130 or request a quote today. After all, at TIS, we're all about putting the "sure" in "insurance". Happy trucking, y'all!
---
Get a Quote for Truck Insurance
---
Here is what Our Happy Customers have to say
---
URGENT NOTICE!!!! I own my trucking business and needed an insurance quote/renewal. I received an email from The Insurance Store and was blessed with an agent by the name of Lisamarie Wright. I submitted all required paperwork to get started and within, I kid you not, 3 hours I was greeted with a quote that beat all my previous quotes. I was shocked, amazed, and full of relief all at once. Lisa kept her word to have everything provided, processed, and taking care of immediately and the very next day I have certificate of insurance to continue my journey of being an owner/operator of my Trucking business to be able to provide for my family. Words can't express how much I appreciate her and The Insurance Store, but hope this review of my fantastic experience helps in anyway. Thanks again and have a wonderful and Happy Holidays. Christmas gift came early for me and my family 😀

Reymundo Marquez