Chapel Hill Truck Insurance
NC License #: 1000452615
---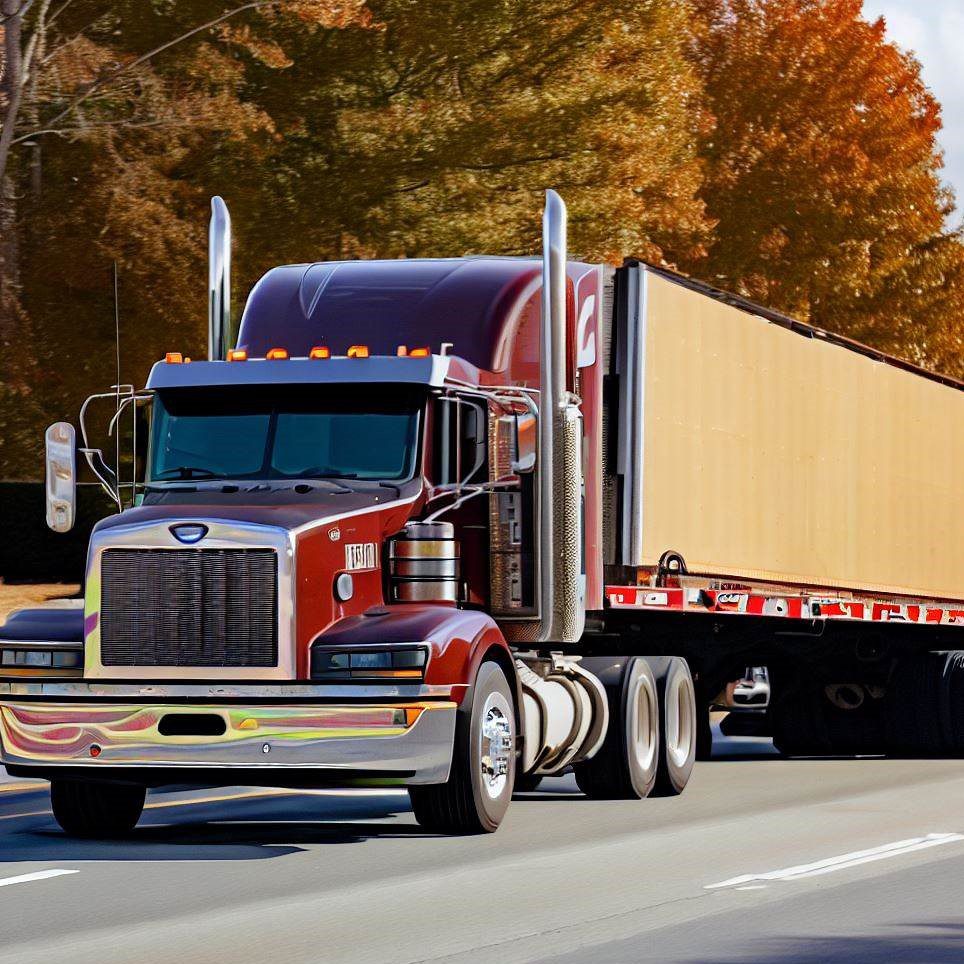 ---
---
Truck Insurance in Chapel Hill, North Carolina
Chapel Hill, North Carolina, isn't just renowned for its splendid beauty, its renowned universities, or even its illustrious basketball legacy. Oh, no siree. This city is a thriving hub for the trucking and transportation industry, with a twist of Southern charm thrown in for good measure. Blessed with strategic positioning near major highways like Interstate 40 and 85, Chapel Hill is a veritable beehive of activity for truckers, haulin' everything from textiles to technological equipment.
But let's pump the brakes for a second, folks. There's one thing every big rig, flatbed, or box truck driver needs before hitting the highways and byways of Chapel Hill, and that's top-notch truck insurance. That's where our beloved family business, The Insurance Store, steps into the spotlight.
Gettin' Down to the Nitty-Gritty of Truck Insurance
---
Auto Liability

Auto liability insurance is about as necessary as sweet tea at a Southern barbecue when you're driving in Chapel Hill. If your rig causes an accident, this coverage will see you through, handling bodily injury and property damage claims. Imagine you're maneuvering your truck around Franklin Street and - whoopsie daisy! – you accidentally nick a car. Well, with your auto liability coverage, TIS has got you covered faster than grits on a cold mornin'.

Physical Damage

We all know how unpredictable the open road can be, just like a North Carolina summer storm. Physical damage coverage makes sure you're protected against the costs of fixing or replacing your truck after incidents like collisions, fires, or even pesky thefts. So, even if your rig decides to give up the ghost on the Historic Hillsborough Road, our team will ensure you're back on the road, humming along just fine.

Motor Truck Cargo

The lifeblood of Chapel Hill's economy, from university books to medical equipment, all depend on the hardworking truckers. But what happens when the cargo you're hauling faces damage or theft? Well, that's where motor truck cargo insurance steps in. This coverage helps you say adios to the financial burden associated with damaged or lost cargo.

Bobtail and Non-Trucking

Ever find yourself truckin' without a trailer or after you've dropped off a load? That's where bobtail and non-trucking coverage shines brighter than the Chapel Hill sunset. It covers your rig when it's not under dispatch. Simply put, it's like your guardian angel, lookin' over you as you head back home after a long day of deliveries.

Workers Compensation

Now, we all know that the trucking life can be tough as old boots. Workers compensation is your best pal when you're facing medical expenses or lost income due to an on-the-job injury. Because let's face it, even the most experienced truckers can face a stumble or two.

General Liability

Lastly, there's truckers general liability. This coverage is your knight in shining armor, protecting you from legal costs and damage claims that can occur while you're running your business. Whether it's an unfortunate slip-and-fall at your office or an error in the services you provide, TIS helps you steer clear of those nasty financial potholes.
Why You Should Roll with The Insurance Store
We're more than just an insurance agency. We're a family. With 50 years in business, our reputation for providing top-tier service is as sturdy as the Old Well itself. We've partnered with A+ rated insurance carriers specializing in commercial trucking to bring you the best rates and coverage. It's like having a smorgasbord of options right at your fingertips.
And speaking of fingertips, have you heard about our TIS24 mobile app? It's as handy as a pocket on a shirt, letting you issue certificates of insurance, access your ID cards, and reach out for your policy and insurance documents anytime, anywhere. It's like having a miniature TIS team right there in your phone!
Navigating Permits and Filings with TIS Trucking Services
Getting your trucking permits can feel like tryin' to herd cats. Lucky for you, we've got a dedicated permits division, TIS Trucking Services, ready to untangle all that red tape. Whether you're dealing with intrastate or interstate permits, we're here to help. So, kick back, relax, and let us handle all the nitty-gritty of paperwork while you focus on what matters most - keeping Chapel Hill moving.
Don't Get Caught in the Weeds, Choose TIS!
Alright, folks, we've had a good ol' chinwag about the ins and outs of Chapel Hill North Carolina truck insurance. Now, what say you give us a ring at 888-570-3130, or request a quote right here, right now? Here at TIS, we're ready to provide you with a smooth ride on the insurance highway. So, hop in, and let's hit the road together!
---
Get a Quote for Truck Insurance
---
Here is what Our Happy Customers have to say
---
Working with Michele on my commercial insurance quote and renewal was breeze. All I can say, this was the smoothest experience with renewal I had in years.

Roop S.