Alexandria Truck Insurance
VA License #: 150810
---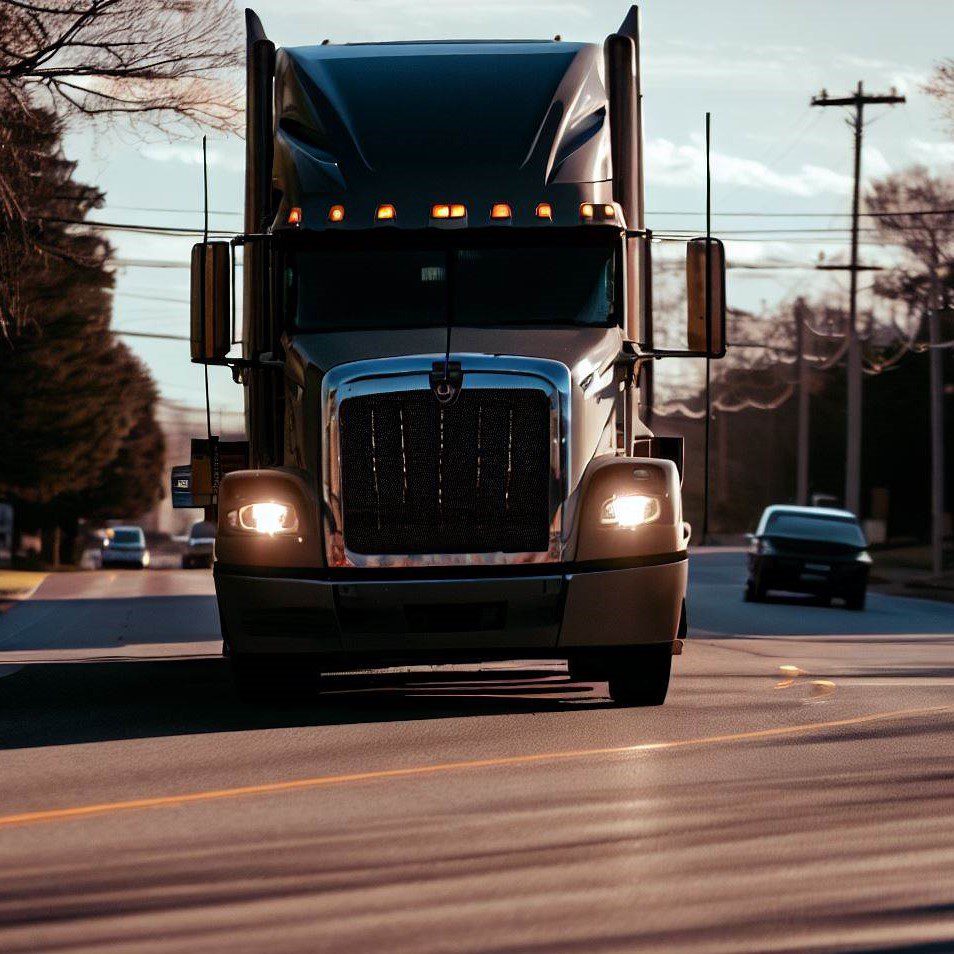 ---
---
A Guide to Alexandria Virgina Commercial Truck Insurance
Tucked away in the heartland of Virginia, Alexandria is not only a city boasting rich history, vibrant culture, and watercolor sunsets over the Potomac River, but it's also home to some of the busiest trucking lanes in the region. Ever heard the phrase, "The wheels of commerce never stop turning?" Well, nowhere is that truer than in Alexandria.
The first thing that might jump out at you in Alexandria, aside from its stunning waterfront views, is the parade of trucks. From semi-trailers to dump trucks, they're all hauling something fascinating. Whether it's seafood straight from Chesapeake Bay, produce from local farms, or products manufactured in nearby factories, the trucks in Alexandria are the backbone of the local economy.
And speaking of backbones, let's not forget the major highways like I-95 and I-395 crisscrossing this city, connecting the suburbs and making sure that your Amazon packages arrive just in time for the holidays.
Now, if you're involved in the trucking industry in this charming city, you must be wondering, "What about the good ol' Alexandria Virginia truck insurance?" Well, buckle up, because we're hitting the road on this one!
Commercial Trucking Insurance: Your Safety Net on the Road
Just as Alexandria's brick-lined sidewalks safeguard its past, we believe that a solid insurance coverage protects your future, especially if you're a part of the trucking industry.
---
Auto Liability

If there's one golden rule in the trucking business, it's this: don't hit the road without auto liability coverage. Auto liability coverage has your back, covering legal expenses, medical bills, and damages.

Physical Damage

You're transporting a load of valuable antiques, cruising along the heart of Alexandria, when out of nowhere, a wayward deer causes a bit of a ruckus. The result? A dented cab and a shattered headlight. No worries, mate! Physical damage coverage takes care of repairs or replacement of your truck.

Motor Truck Cargo

Suppose you're hauling a shipment of famous Virginia peanuts and a sudden tire blowout causes a bit of a spill. Fear not! Motor truck cargo coverage ensures you're not left holding the bag when cargo is lost or damaged due to an unexpected mishap.

Excess Liability

Think of excess liability as your ace in the hole. When a claim goes above and beyond your existing coverage, this policy kicks in, providing an added layer of protection.

Workers Compensation

In the trucking industry, the journey is just as important as the destination. That's why workers' compensation coverage is essential. It covers medical expenses and lost wages if a driver or employee is injured on the job.

General Liability

Truckers General Liability is your proverbial safety belt. Whether it's damage caused at a client's property or an accident during loading and unloading, this coverage ensures you're not left in a pickle.
The Insurance Store: Your Pit Stop for Peace of Mind
Welcome to The Insurance Store, or as our friends (that's you!) call us, TIS. We're like the wise old grandpa of insurance, having been in the family business for 50 golden years. Why choose us? Oh, let us count the ways:
Family-Owned: We treat you like you're coming over for Sunday dinner.
"A" Rated Carriers: Only the best for our family of truckers.
TIS24 App: Issue certificates of insurance, get ID cards, and access your policy whenever you want, even in your truck's cab!
Permits, Filings, and Paperwork: TIS Trucking Services to the Rescue!
Need a hand with commercial trucking permits? The TIS team has a permits division called TIS Trucking Services that's more efficient than your GPS at rush hour. You could say we've got permits in our DNA – minus the boring genetics lecture.
From filings to keeping up with the paperwork the state demands (and oh boy, do they demand!), we've got your back.
Call Us, Maybe?
Whether you're a seasoned trucker familiar with every nook and cranny of Alexandria, or a newbie just getting the feel of the open road, remember this: at TIS, we're not just here to sell you a policy. We're here to ensure you, your cargo, and your livelihood are well-protected.
So why not hop on over to the driver's seat and dial 888-570-3130? Or request a quote from us today. Our friendly TIS team is always ready to roll up their sleeves and get to work for you.
And as they say in our neck of the woods, "Keep on truckin'!" Trust us, with the right insurance, the ride is smoother, and the journey, oh, so much sweeter!
---
Get a Quote for Truck Insurance
---
Here is what Our Happy Customers have to say
---
Kaitlyn is always there to help. She fully understands the urgency of requests coming and responds accordingly.

Dawit H.