Newport News Truck Insurance
VA License #: 150810
---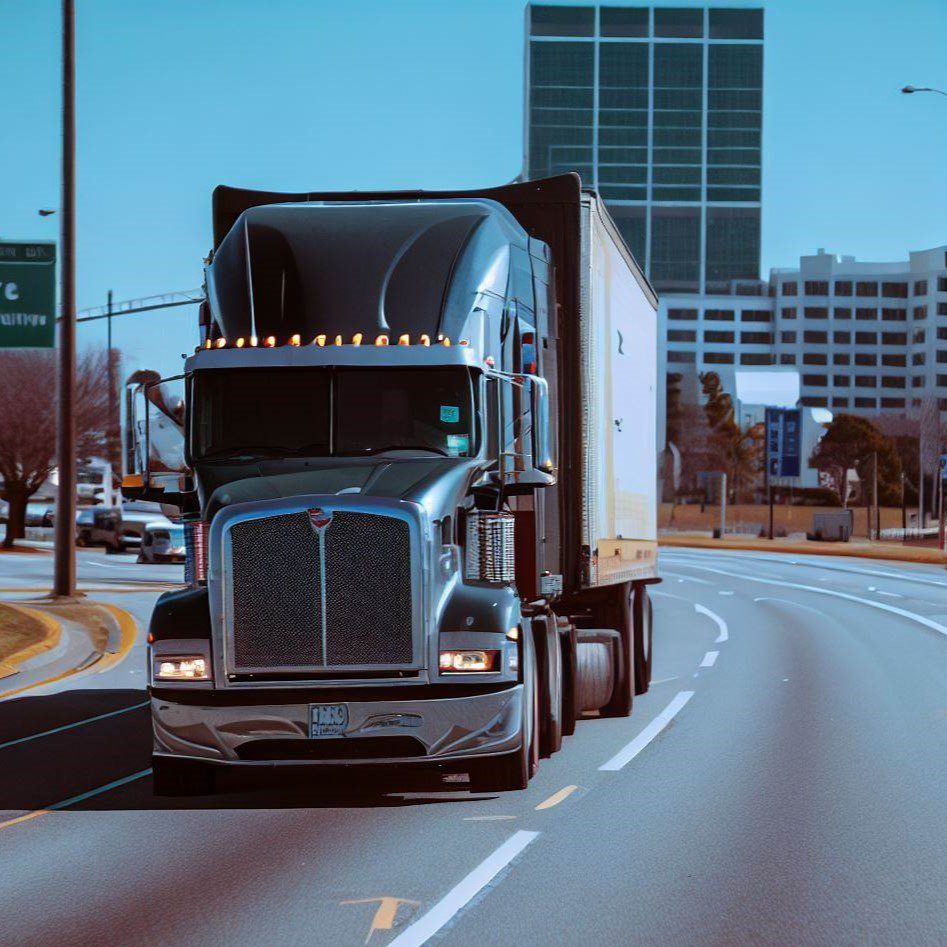 ---
---
The Ultimate Guide to Newport News Truck Insurance
Buckle up, because we're cruisin' down the bustling streets of Newport News, Virginia! A vibrant city with a hearty mix of history, industry, and maritime flair. Y'all ever heard of Newport News Shipbuilding? Of course you have! It's one of the city's largest employers and a major hub for engineering and shipbuilding. But we're here to talk about something equally big - trucking.
Newport News has got its fingers in many pies, and those pies are often found on the back of trucks. With goods like seafood from the Chesapeake Bay, imported coffee, and a whole heap of military equipment, trucks are constantly weaving through roads, highways, and suburbs, such as Jefferson and Kiln Creek. I-64 is no stranger to the roar of an 18-wheeler.
Now, let's take a sharp turn into something every truck owner in Newport News is curious about - that's right, Newport News VA truck insurance!
The Twists and Turns of Commercial Trucking Insurance
Hold on tight, 'cause insurance is a winding road, but we've got you covered!
---
Auto Liability

Ever scraped your knee and thought, "If only I'd worn knee pads?" Auto Liability is like that knee pad for your truck, except it's protecting you from legal claims when accidents happen. Essential? You betcha!

Physical Damage

Hauling something as fragile as grandma's china? Physical Damage coverage makes sure that if your truck takes a beating, you won't be left crying over spilled milk—or broken china.

Motor Truck Cargo

Now we're talking cargo, and it's not just grandma's china here! This coverage ensures that whatever you're hauling through the city of Newport News, be it fish, furniture, or expensive electronics, it's protected.

Excess Liability

Just like that extra sprinkle of cheese on your pizza, Excess Liability provides an extra layer of coverage. Because nobody wants to be caught short.

Workers Compensation

Your drivers are the bread and butter of your business, and Workers Compensation ensures that they are well taken care of in case something goes south.

General Liability

General Liability insurance provides truckers an all-encompassing safety net, covering the many potential risks and legal liabilities intertwined with trucking operations. This allows you to keep your eyes focused ahead on the highway, not constantly checking the rearview mirror with worry.
Why Truck with The Insurance Store? It's a Family Thing!
Welcome to the TIS family - the "big rig" of Newport News truck insurance. Been in business for 50 years, we're like that wise old uncle with plenty of experience, but we've still got some dance moves left in us!
What sets us apart from the truckin' crowd? Well, we've got connections with numerous A+ rated insurance carriers that specialize in commercial trucking, and we've been trucking along as a family-owned business. Ever wanted your insurance right at your fingertips? Our app, TIS24, lets truckers issue their certificates of insurance, get ID cards, and access their policy documents anytime from their computer or phone. It's like having a mini TIS team right in your pocket!
TIS Trucking Services: Your Permit Pit Stop
Ah, permits. Sounds boring, right? Not with the TIS Trucking Services division! Whether it's truck permits or filings in Virginia, we're like a well-oiled machine. Our permits division makes that tedious paperwork look like a walk in Newport News Park!
Ain't No Road Too Long with TIS by Your Side
Now, if you're tired of dodging potholes on the insurance road, give our friendly team a call at 888-570-3130 or request a quote. We're not just about Newport News truck insurance; we're about making the journey enjoyable.
Remember, at TIS, we don't just sell insurance. We sell peace of mind, one truck at a time. Now, ain't that something worth honking your horn about?
---
Get a Quote for Truck Insurance
---
Here is what Our Happy Customers have to say
---
Had a great experience working with TIS, where Joe Santos helped me with my truck insurance. He was very quick with his response and regular updates, and also helped with getting the maximum discounts. Very happy with the service, and would definitely recommend.

Raja Mukerjee