TN License #: 3001067426
---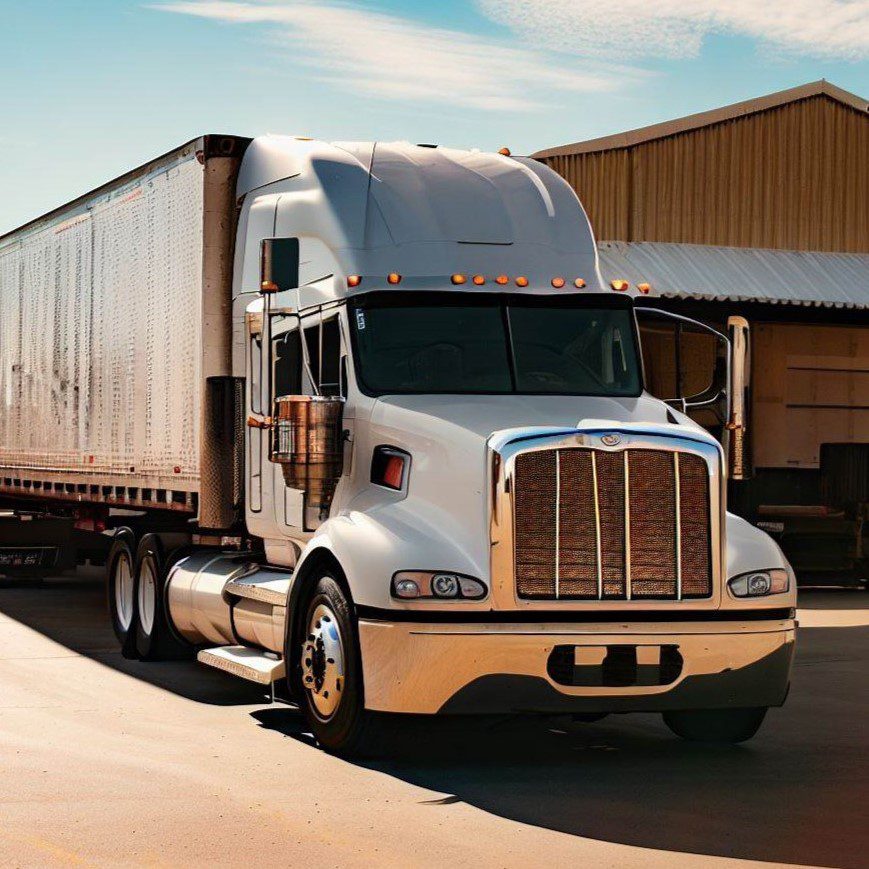 ---
---
Rollin' Into Assurance: The Franklin, Tennessee Truck Insurance Guide
Nestled right smack-dab in the heart of Tennessee, Franklin is a place where history meets modernity and small-town charm rubs shoulders with big-city amenities. Known for its breathtaking historic sites, and a thriving cultural scene that would make any metropolis green with envy, Franklin sure knows how to roll out the welcome mat.
Yet, Franklin is also an unsung hero in another sense: it's a crucial cog in the nation's freight and logistics industry. Trucks rumble day in and day out through the lush, rolling landscapes of the region, carrying all manner of cargo, from agricultural products, raw materials, to manufactured goods. These metal beasts cruise along key routes like Interstate 65, painting a vibrant picture of bustling trade and commerce.
Trucking in Franklin isn't just about moving goods from A to B, folks. It's an integral part of the local economy, a livelihood for many families, and a vital link connecting Franklin's businesses to the rest of the country.
However, if you're in the trucking business, you're well aware that it ain't all clear highways and smooth sailing. With fluctuating fuel costs, traffic congestion, demanding schedules, and that pesky Murphy's Law that says, "Anything that can go wrong will go wrong," there's enough uncertainty to make a cat nervous!
That's why, whether you're carrying fresh produce from farms around Leiper's Fork, hauling new vehicles from local manufacturing plants, or delivering building supplies to the burgeoning suburbs of Cool Springs and West Harpeth, truck insurance is a critical safety net.
Shielding Your Business: Commercial Trucking Insurance Coverages
Here at The Insurance Store, we're no strangers to the unique challenges faced by truckers in the Franklin area. We've been in this business for half a century (Yes, you heard it right, 50 years!) offering comprehensive coverage options to our esteemed clients. Here are some insurance types that can help keep your trucking business on the straight and narrow:
---
Auto Liability

Auto liability insurance is the 800-pound gorilla in the room that you just can't ignore. It's legally required for all commercial vehicles and covers any damages or injuries you might cause to others in an accident. Think of it as your financial seatbelt in the event of a mishap.

Physical Damage

Ever had one of those days where it seems like even a parked truck isn't safe? Whether it's a fender bender at the Columbia Avenue junction, or a run-in with Mother Nature during a storm on I-65, physical damage insurance can cover your rig against the unpredictable.

Motor Truck Cargo

Imagine hauling a truckload of electronics from the Cool Springs Galleria only to have it damaged in transit. Heartbreaking, right? Well, with Motor Truck Cargo insurance, you can protect the goods you transport, making sure your wallet doesn't suffer if mishaps come a-knocking.

Excess Liability

Excess liability is like that extra biscuit at dinner – it might seem unnecessary, but you'll appreciate it when you're still hungry. This coverage provides an extra layer of protection on top of your existing policies.

Workers Compensation

For businesses with employees, this is a must. Workers' Compensation insurance covers medical costs and lost wages if your driver gets injured on the job. It's not just a legal requirement; it's also the right thing to do.

General Liability

Trucking involves more than just driving. Truckers need protection for all aspects of their business, from administrative work to vehicle maintenance. General liability insurance helps you handle the inevitable mistakes by covering liabilities from accidents, injuries, and other mishaps.
Meet Your Shield: The Insurance Store
Running a trucking business can feel like trying to herd cats. And dealing with insurance? That can feel like trying to nail jelly to a wall. But don't worry, we at TIS got your back.
We're a family-owned business, and that means we treat our customers like family, too. Over the past 50 years, we've built relationships with numerous A+ rated insurance carriers that specialize in commercial trucking. Our dedicated and friendly team is committed to offering you tailor-made solutions that fit your specific needs like a glove.
To make things a cherry on top, we offer a nifty app, TIS24. This app lets you issue your certificates of insurance, get ID cards, and access your policy and insurance documents anytime, anywhere. It's like having a 24/7 insurance assistant in your pocket.
TIS Trucking Services: Your Permit & Filings Ally
Did we mention we also have a permits division? TIS Trucking Services can help you with all those headache-inducing commercial trucking permits and filings. Whether it's a simple intrastate trucking permit or something more complex like a motor carrier authority filing, you can count on our expertise.
Last Exit: Take the Insurance Highway
As the old saying goes, life is like a box of chocolates; you never know what you're gonna get. This is particularly true in the trucking business. Whether it's a rock thrown up by a passing car or an unexpected breakdown in Nolensville, having the right insurance can turn a catastrophe into a mere inconvenience.
So, don't play roulette with your livelihood. If you're looking for a dedicated insurance partner that knows Franklin, Tennessee truck insurance like the back of their hand, look no further than The Insurance Store.
Pick up your phone and give our friendly team a call at 888-570-3130. Alternatively, you can request a quote directly from our website. We look forward to helping you secure your trucking future!
---
Get a Quote for Truck Insurance
---
Here is what Our Happy Customers have to say
---
Kaitlyn is always there to help. She fully understands the urgency of requests coming and responds accordingly.

Dawit Hagos