Nashville Truck Insurance
TN License #: 3001067426
---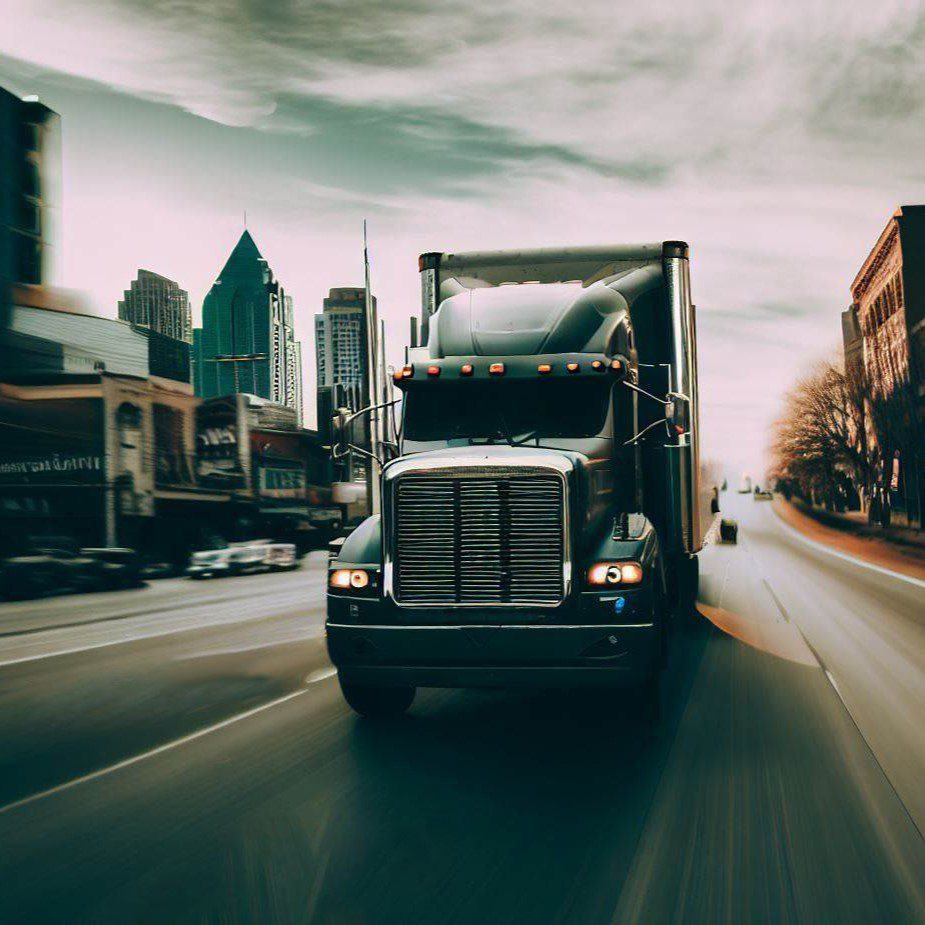 ---
---
Music City Magic and Trucking Titans: Nashville Tennessee Truck Insurance
Welcome to the bustling, booming heart of Tennessee - Nashville, where the twang of country music guitars and the thundering roar of trucks meet. This town isn't just about cowboy boots and honky-tonks, you know. It's also a nerve center for the trucking industry, moving everything from grits to guitars.
Nashville, fondly dubbed the 'Athens of the South,' is home to around 700,000 folks, with a rich tapestry of music history and Southern charm. Yet, it's not just famous for its hot chicken and the Grand Ole Opry. In the heart of this city, freight trucks are humming along, becoming the lifeblood of the local economy.
From the Opry Mills to the suburbs of Brentwood, Nashville is one giant merry-go-round of commodities. It's a prime hub for goods transportation, with trucks rolling in and out, moving everything from automobile parts, music equipment, healthcare supplies, to agricultural products.
The city sits at the intersection of three major interstates, I-40, I-65, and I-24. These highways serve as trucking arteries, connecting Nashville to the rest of the country. With all these trucks thundering down the highways, truck insurance in Nashville, Tennessee becomes as vital as a good set of snow chains in a blizzard.
Cutting through the Jargon: Commercial Trucking Insurance Coverage
Navigating the world of truck insurance can be as confusing as trying to find a parking spot in downtown Nashville on a Saturday night. Don't fret, partner! We're here to help break it down for you.
---
Auto Liability

Like a good country ballad, auto liability insurance is the backbone of your protection. It's mandatory across the good ol' USA and covers you for damage to other folks' property or injuries you might cause. Think of it as your financial seatbelt.

Physical Damage

Physical damage coverage is as essential as a good pair of cowboy boots. It protects your own rig and equipment from theft, fire, or accidents. If your truck takes a beating in a hailstorm or meets an unfortunate fate during an accident, you'll be singing sweet relief with this coverage.

Motor Truck Cargo

Just like the Cumberland River carries boats, your truck hauls cargo. Motor truck cargo insurance covers the goods you're hauling if they're damaged or stolen. Imagine you're carrying a load of precious Tennessee whiskey and it spills — not on my watch, you'll say, with this coverage!

Excess Liability

Excess liability gives you extra protection on top of your standard liability insurance. Think of it as your insurance on steroids.

Workers Compensation

If one of your truckers gets hurt on the job, workers compensation coverage is there to cover medical costs and lost wages. It's like a comforting bowl of Nashville's hot chicken soup for your employees' peace of mind.

General Liability

If your trucking operation accidentally injures someone or damages property, truckers general liability steps in. Whether it's a slip and fall at your office or damage from loading and unloading, this coverage has got your back.
Your Trusted Pit Crew: The Insurance Store
Choosing the right insurance can feel like trying to decide between Johnny Cash and Dolly Parton – it ain't easy. That's where The Insurance Store comes in. We've been a family-owned business for over 50 years, providing peace of mind for truckers all across Music City.
Working with TIS is like having your very own backstage crew. We have access to numerous A+ rated insurance carriers specializing in commercial trucking, which means we can find the right coverage for you faster than a Nashville hot chicken burns your tongue.
And hey, we know you're busier than a one-legged man in a butt-kicking contest. That's why we offer the TIS24 app, allowing truckers to issue their certificates of insurance, access ID cards, policy, and insurance documents anytime, anywhere. It's like having an insurance agency in your pocket.
On the Right Route: TIS Trucking Services
Navigating the maze of truck permits and filings in Tennessee can feel like trying to drive a semi down Broadway on a Friday night. But don't sweat it – our permits division, TIS Trucking Services, is here to help guide you through the process. We're your trusted road map to the world of commercial trucking permits, ensuring your rig is good to go faster than you can say "Jack Robinson."
Your Next Stop: The Insurance Store
So, you're trucking through Nashville, with your cargo secured and your rig ready to roll. But do you have the right insurance coverage to protect your journey?
Here at TIS, we're not just about selling insurance. We're about providing a safety net, a comforting presence, a helping hand. Whether it's a fender-bender on I-40, a spilled load of hot chicken, or just needing that certificate of insurance at the drop of a hat, we're here for you.
Give our friendly team a call at 888-570-3130 or request a quote. Let's make sure your trucking journey through Nashville is as smooth as Tennessee whiskey. As they say around here, "Y'all come back now, ya hear?" We're waiting with open arms, and expert advice, to make sure your Nashville trucking adventure is fully covered.
---
Get a Quote for Truck Insurance
---
Here is what Our Happy Customers have to say
---
Honestly the best experience I've had this year, very fair rates, not greedy and very affordable, thank you so much, I don't know what I would do without you ❤️

Curtis Parham