TN License #: 3001067426
---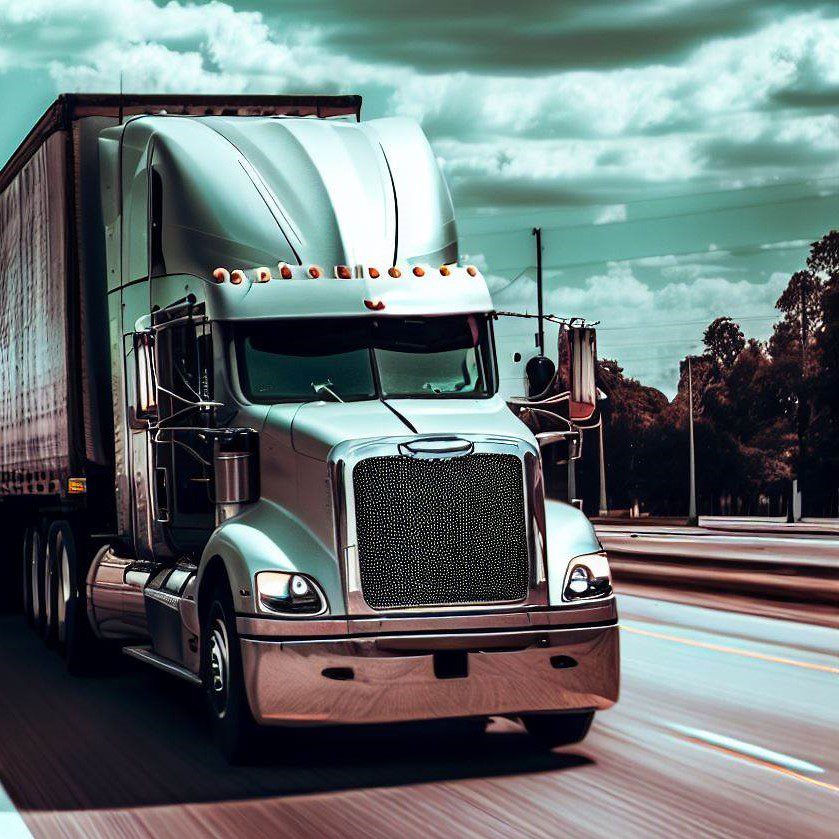 ---
---
Trucking on the Blues Highway: The Importance of Memphis, Tennessee Truck Insurance
If you're from the home of the blues, you'd know that Memphis is more than just Elvis's Graceland or its mouthwatering BBQ ribs. You betcha, it's the heart of the American South, a vital shipping hub humming with commerce and trucks ferrying goods across the mighty Mississippi River and beyond.
Whether it's the soulful sounds of Beale Street or the historical Civil Rights Museum, there's always something cooking in Memphis. But what's the real bread and butter of this vibrant city? Well, it's trucking, freight, and logistics. Memphis is the kingpin of crossroads, smack in the middle of the country, with trucks rumbling in and out of the city like clockwork.
The city thrives on transporting a variety of goods. Whether it's Memphis' agricultural products - including cotton, soybeans, and corn - or goods from FedEx's super-hub, these freights are Memphis' heart and soul. Major highways like I-40 and I-55 crisscross Memphis, leading to the suburbs of Bartlett, Germantown, and Millington, creating an intricate network of highways and byways.
But as we all know, with great trucking comes great responsibility. This is where Memphis Tennessee truck insurance swings into action like a sweet Southern charm!
Commercial Trucking Insurance: Protecting Your Payloads
Trucking in Memphis is not a walk in the park, and it's not for the faint-hearted. It's where the rubber meets the road! Ensuring your loads, your truck, and your people are protected is as crucial as making sure your grandmother's secret fried chicken recipe is safe. Let's untangle these insurance types faster than a cat on a hot tin roof.
---
Auto Liability

This is the big cheese, y'all! Required by federal regulations, this insurance provides coverage if you're legally liable for bodily injury or property damage caused by your truck. Can you imagine a truck full of Memphis' finest BBQ sauce tipping over on the I-240 loop? What a pickle!

Physical Damage

This coverage protects your truck and equipment from damage. Whether it's a fender bender at a truck stop in Collierville or hail damage near the Pyramid, physical damage coverage is your knight in shining armor.

Motor Truck Cargo

Motor truck cargo insurance covers the freight or commodities you're hauling if they get damaged or lost. Imagine losing a load of Gibson guitars - that'd strike a sour note!

Excess Liability

It's like a safety net for your safety net. This insurance gives you additional protection beyond your other liability limits. It's like having your mom's cornbread at a cookout - you can never have too much!

Workers Compensation

If an employee gets injured on the job, workers compensation is there to cover medical expenses and lost wages. It's like an ice pack on a hot summer day - a relief when you need it most!

General Liability

This coverage protects you from damage or injuries that occur during business operations, not directly related to operating a truck.
Why Choose The Insurance Store?
If you're feeling like a long-tailed cat in a room full of rocking chairs, don't worry, The Insurance Store is here! We're a family-owned business with a whopping 50 years of experience in the truck insurance field. What does that mean for you? Well, with our access to numerous A+ rated insurance carriers specializing in commercial trucking, we're like a well-oiled, match-making machine, pairing you with the perfect insurance policy!
But we don't stop there. We've brought our A-game to the digital world too! Our handy app, TIS24, lets truckers issue their certificates of insurance, grab their ID cards, and access their policy and insurance documents anytime, anywhere. Whether you're grabbing a cup of Joe in Midtown or enjoying some downtime in East Memphis, we've got you covered!
More Than Just Insurance: Trucking Permits and Filings with TIS Trucking Services
Sure, TIS does insurance, but we also roll up our sleeves in the tricky world of truck permits and filings in Tennessee. Need a permit for that oversized load of mouthwatering Memphis ribs? Our permits division, TIS Trucking Services, has got you sorted. We're your one-stop-shop for all your commercial trucking needs!
Let's Get Trucking Together!
Enough chit-chat, let's get down to business! If you want to get your ducks in a row with Memphis Tennessee truck insurance, then hitch your wagon to our team. Our friendly TIS team is just a phone call away at 888-570-3130.
Want to keep your trucking dreams rolling as smoothly as the Mississippi River? Then request a quote today! Let us show you how the TIS team does things around here. After all, we're not just in the insurance business; we're in the 'making your life easier' business! Y'all ready to roll with us?
---
Get a Quote for Truck Insurance
---
Here is what Our Happy Customers have to say
---
Kim St. Clair was our contact. She was knowledgeable and very helpful. We are extremely happy that we changed to Mercury.

karen clark