Knoxville Truck Insurance
TN License #: 3001067426
---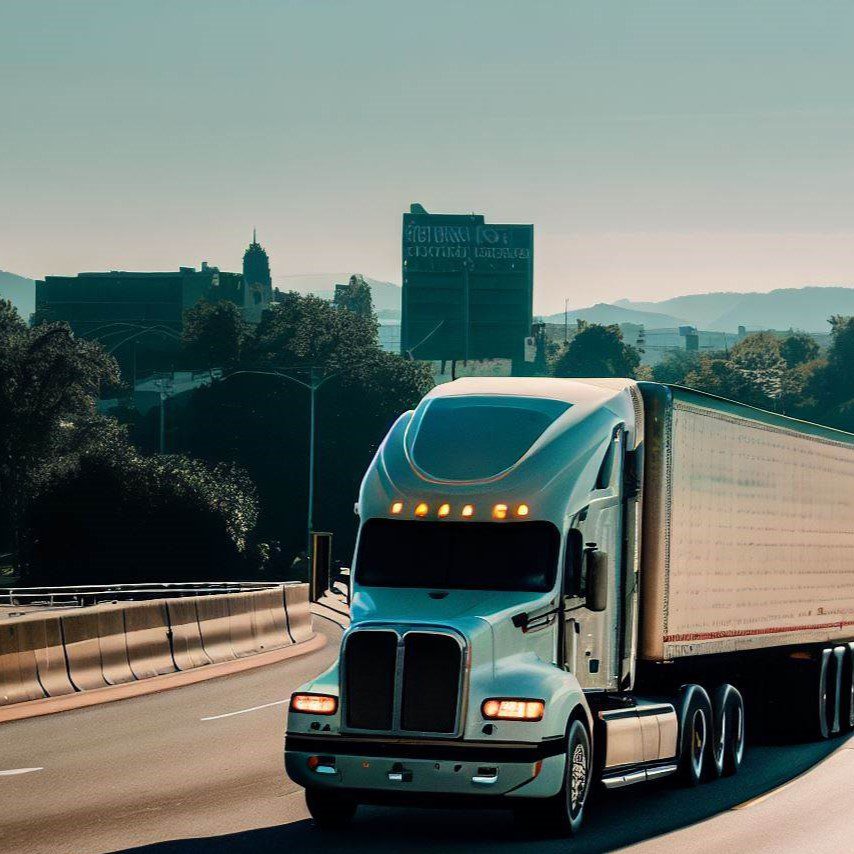 ---
---
Securing Your Livelihood with Knoxville Tennessee Truck Insurance
There's an undeniable charm that snakes its way through the city of Knoxville, Tennessee. A city that straddles the line between historical depth and a forward-thinking buzz, Knoxville's endearing character is impossible to miss. From the iconic Sunsphere standing tall at World's Fair Park, to the enticing smell of hickory-smoked barbeque wafting through Market Square, Knoxville is a city that captures the heart and soul of Tennessee.
Among its many fascinating features, Knoxville serves as a nerve center for trucking, freight, and logistics, like a real-life engine revving the gears of trade. Known as "The Marble City", Knoxville has a long history with the trucking industry, moving freight from limestone to retail goods, and everything in between, across the numerous highways crisscrossing the city like the I-40 and I-75.
Did you know Knoxville ranks in the top ten for freight tonnage moved due to its strategic location? It's like the local catchphrase "where east meets west in Tennessee" takes on a whole new meaning.
The Importance of Truck Insurance in Knoxville
The bustling streets of Knoxville, from downtown to suburbs like Farragut and Bearden, see a daily dance of trucks moving commodities. Everything from the sumptuous Tennessee whiskey to our world-famous barbeque sauces hitch rides on these behemoths. Yet, this dance isn't free from occasional missteps—accidents, cargo loss, equipment damage—risks that could become major setbacks.
Enter the knight in shining armor, the yin to the trucking yang, the "lifesaver in a world of logistics" - commercial trucking insurance. And here at The Insurance Store, we've got a lineup that would make even the most fretful trucker sleep like a baby at night.
---
Auto Liability

Accidents happen, that's life. If your truck's involved, auto liability coverage takes care of the ensuing financial strain.

Physical Damage

Ah, the unpredictable Tennessee weather! One minute, it's as bright as a new penny, and the next, you're caught in a hailstorm on I-40. With physical damage coverage, rest easy knowing you're covered from these unsolicited surprises.

Motor Truck Cargo

A shipment of marble can sometimes turn into a trucker's nightmare if things go south. Motor truck cargo coverage offers peace of mind, ensuring you're not left counting your losses.

Excess Liability

Life is full of "just in case" moments, and this is ours. Excess liability offers a safety net over the standard policy limits, because in Knoxville, we believe in going the extra mile.

Workers Compensation

Nobody likes to see a fellow trucker hurt on the job. Workers' compensation coverage ensures you and your team are cared for, no matter what the road throws at you.

General Liability

Sometimes, things can go awry off the road too. For those times, we've got the truckers general liability coverage, because who said insurance couldn't multitask?
The TIS Difference – A Partner You Can Trust
Choosing to work with an independent insurance agency like TIS is akin to choosing a home-cooked meal over fast food. We're a family-owned business that's been ensuring the security and peace of mind of our fellow truckers for 50 years. We don't just provide insurance; we build relationships.
The TIS team has built strong ties with numerous A+ rated insurance carriers specializing in commercial trucking. It's like having a backstage pass to an all-you-can-insure buffet, and you're always invited.
Moreover, we're not stuck in the '70s. We've embraced technology to make your life easier. Our TIS24 app is like having a mini TIS in your pocket, enabling truckers to issue their certificates of insurance, get ID cards, and access their policy and insurance documents anytime, anywhere. It's as simple as buttering cornbread.
TIS Trucking Services – We've Got Your Permits Covered
On the road, permits and filings are more than just paperwork. They're like your passport to a hassle-free journey. In Tennessee, these can sometimes be as intricate as a country music song.
Worry not! TIS has a dedicated permits division, aptly named TIS Trucking Services. We'll handle your commercial trucking permits so you can focus on what you do best—keeping Knoxville moving.
Get Rolling With TIS Today!
As we say here at TIS, 'Insurance is a necessity, but a good experience is a choice.' Why not choose the best?
Take the first step toward securing your trucking future in Knoxville. Dial 888-570-3130 to request a quote or chat with our friendly team who are always ready to help, just like a good neighbor.
After all, at TIS, we don't just sell insurance; we deliver peace of mind, one policy at a time.