GA License #: 214843
---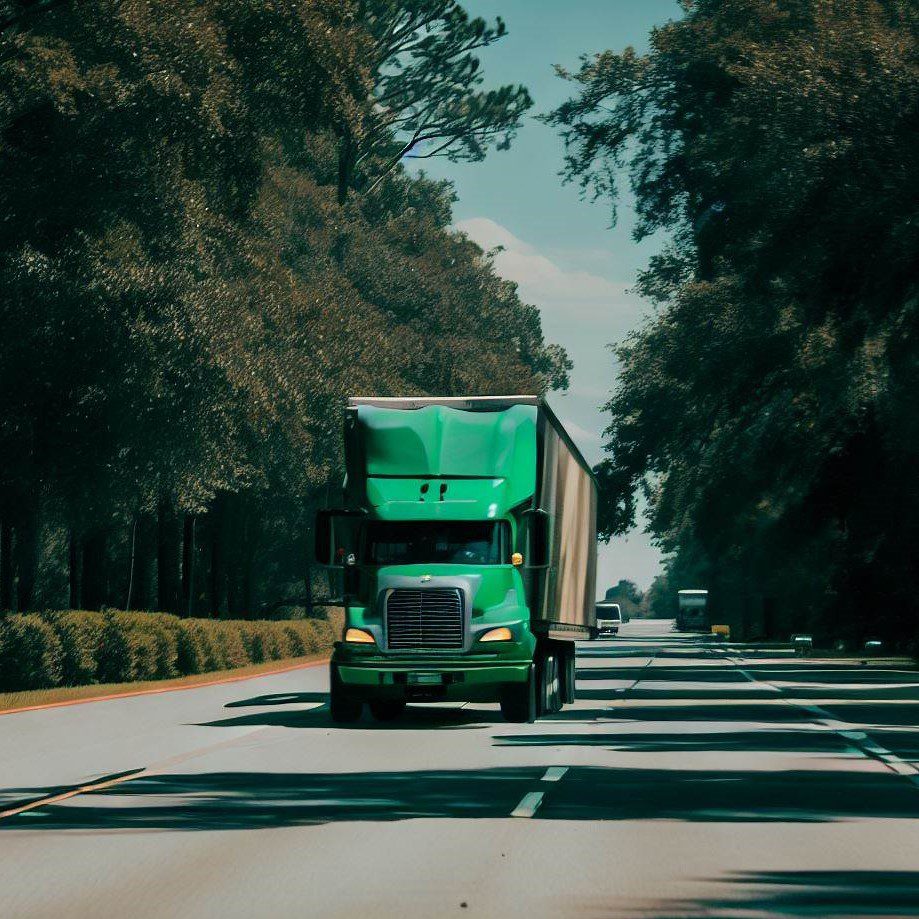 ---
---
Feel the Augusta Gust with Augusta Truck Insurance
Welcome to Augusta, folks! A city so dazzling with history, its southern charm is only surpassed by its impressive antebellum architecture and... truck insurance? Yes, you heard it right! A hoot of a niche that's fast becoming the talk of the town.
Nestled on the scenic Savannah River, Augusta is not just home to the globally acclaimed Masters Golf Tournament. Nope, not by a long shot! The heart of Georgia is steadily making a name for itself in the bustling trucking and transportation industry.
Why, you might ask? Well, the reasons are as plentiful as peaches in a Georgian orchard!
Haulin' and Truckin' in Augusta
Known for her thriving agricultural scene, Augusta's trucks are constantly rumbling to and fro, ferrying anything from peaches and pecans to paper and pulp. With the major highways crisscrossing the city and suburbs like Harlem, Grovetown and Martinez, the trucking scene here is as lively as the fiddler on the roof!
But hold your horses - or rather, trucks - for a second. Trucking in Augusta isn't all about chugging diesel and playing tag with potholes. It's also about covering your backside - or your truck's backside, that is - with Augusta truck insurance.
Augusta Trucking Insurance: Coverages That Fit Like a Glove
Don't let those beautiful Augusta magnolias fool you. Trucking can be a risky business! That's where the smorgasbord of coverages comes in handy. These aren't your run-of-the-mill policies. No siree, these are tailor-made for the big rig lifestyle.
---
Auto Liability

A no-brainer, really! If you're involved in a prang that's your fault, auto liability insurance steps up to the plate. It covers bodily injuries and property damages of the other party. So you won't have to sell your grandma's silver spoons!

Physical Damage

Imagine this: You've parked your truck at the Flying J on the I-520 after a long haul, only to find it bruised and battered the next morning. Physical damage coverage has your back for these unfortunate situations.

Motor Truck Cargo

Ever had a sleepless night worrying about the pecan pies you're hauling? With motor truck cargo insurance, you can rest easy knowing your cargo is safe as houses.

Non-Trucking Liability

Even if your truck isn't on duty, it could still run into trouble - just like a cat with nine lives! Bobtail and non-trucking insurance have you covered when your truck isn't hauling any cargo.

Workers Compensation

Let's face it, working with trucks isn't exactly a walk in the park. If you or your workers get injured on the job, workers compensation kicks in like a mule on a hot day.

General Liability

If your actions cause any harm to others or their property, truckers general liability insurance makes sure you're covered. You know, just in case you accidentally knock down Aunt Millie's picket fence!
The Insurance Store: Your Trusted Insurance Partner
Looking for a trusted ally in the world of Augusta truck insurance? Look no further than The Insurance Store! Known fondly as TIS, we're a family-owned business that's been serving folks like you for a whopping 50 years!
At TIS, we've got connections. And by connections, we mean access to a bevy of A+ rated insurance carriers that specialize in commercial trucking. Not to brag, but we're like the Forrest Gump of insurance - we've seen it all!
But wait, there's more! With our cutting-edge mobile app, TIS24, truckers can issue certificates of insurance, get ID cards, and access their policy and insurance documents at any time. It's like having an insurance agency right in your back pocket!
TIS Trucking Services: Permits and Filings Made Easy
Being a trucker isn't just about keeping your eyes on the road and hands upon the wheel. There's a whole world of truck permits and filings that need attention. In Georgia, we're talking about everything from trip permits to operating authority applications.
But why stress over paperwork when you can hit the open road? That's where our permits division, TIS Trucking Services, comes in. They'll take care of your commercial trucking permits faster than a knife fight in a phone booth!
Let's Start Truckin'!
So, why wait? Embrace the Augusta gust with Augusta truck insurance today! To learn more, or to request a quote, simply dial 888-570-3130. Our friendly team at TIS can't wait to get you rollin'. We've been covering your backside for 50 years. Trust us, we're pretty darn good at it!
Until then, keep the rubber side down and the shiny side up, truckers. Safe travels!
---
Get a Quote for Truck Insurance
---
Here is what Our Happy Customers have to say
---
Maria is amazing! Always had great experiences with Lindsay and her team. Maria is my current agent and although at times I can be a real pain in the butt to handle.... she definitely puts up with me and takes care of business.

Russell H.