GA License #: 214843
---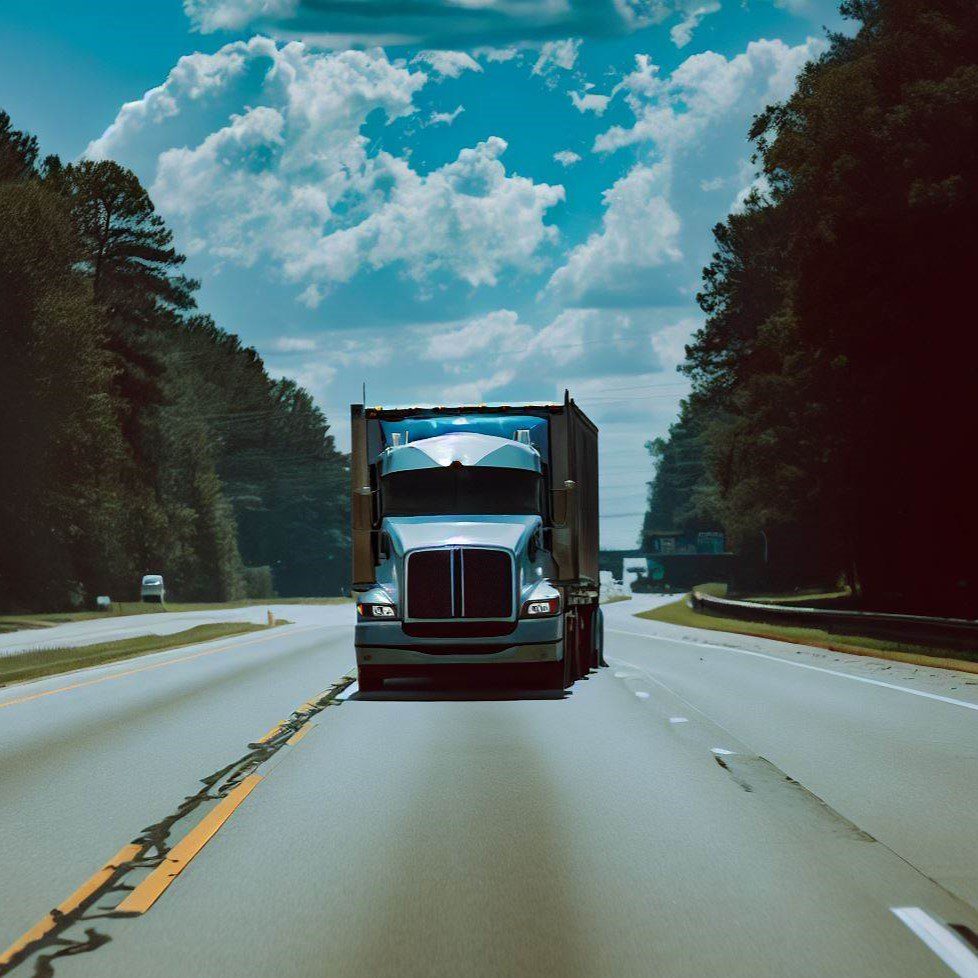 ---
---
The Whole Kit 'n Caboodle on Macon Truck Insurance
Howdy, good folks of Macon! Home to the legendary Allman Brothers Band and more cherry blossom trees than you can shake a stick at, Macon also boasts a vibrant trucking industry. It's the lifeblood of our economy, as busy as a bee and as necessary as a squirrel's acorn stash. But what keeps this vital industry rolling? Well, butter my biscuit if it isn't truck insurance!
Situated right smack-dab in the heart of Georgia, Macon is a hub for the transportation of diverse cargo. From peaches sweeter than Grandma's apple pie to cutting-edge technology that'll blow your socks off, our trucks carry it all. With our transport routes crossing major highways like the I-75 and I-16, Macon trucks sure cover some ground. But let's not get ahead of ourselves here. Buckle up, and let's delve into the nitty-gritty of Macon truck insurance.
The A to Z of Commercial Trucking Coverages
No need to feel like a cat on a hot tin roof when it comes to insurance. We're here to untangle the spaghetti junction of truck insurance coverages. Below are the star players of the insurance field you should know about.
---
Auto Liability

It's not all sunshine and rainbows on the open road, and that's where auto liability steps in. When your truck kicks up more than just dust (say it's involved in an accident), this coverage takes care of the financial fallout. If you're haulin' goods down the Ocmulgee Heritage Trail and end up in a fender bender, you'll thank your lucky stars for this coverage.

Physical Damage

Your truck isn't just your livelihood; it's your home away from home. Physical damage insurance ensures that if your truck takes a licking, it'll keep on ticking. Whether you're caught in a Georgia hailstorm or a rogue pecan takes out a headlight, physical damage insurance has got your back.

Motor Truck Cargo

If you're carting Macon's famous musical instruments or those juicy Georgia peaches, motor truck cargo coverage is music to your ears. It covers the loss or damage of the goods that you're hauling. Your cargo's safety is as important as a biscuit is to gravy!

Bobtail and Non-Trucking

When you're running light without a trailer or off-duty, bobtail and non-trucking coverage protect you. Picture this: You've dropped off a load at Eisenhower Crossing, and on your way back to the truck stop, you're involved in an accident. With this coverage, you're as safe as a June bug on a string.

Workers Compensation

For businesses with employees, workers compensation is as essential as sweet tea at a summer picnic. If a worker gets hurt on the job (like a loading mishap at Bass Pro Shops), this coverage takes care of medical costs and lost wages.

General Liability

This coverage is broader than a country mile. It protects your business from liability claims, whether it's a slip at your office or a claim related to the services you provide. You could say it's the meat and potatoes of your insurance plate.
The Insurance Store: Your Guiding Star in the World of Insurance
We're The Insurance Store, but you can call us TIS or even "those insurance whizzes." We're a family-owned business that's been in the truck insurance game for over half a century.
What sets us apart? We're as proud as a peacock to be an independent insurance agency. That means we've got access to numerous A+ rated insurance carriers specializing in commercial trucking. Think of us as your personal insurance shopping service. We do the legwork, you reap the benefits!
And hey, we've all got those days where we're busier than a one-armed paper hanger, right? That's why we've got our mobile app, TIS24. Whether you're at the kitchen table or taking a break at the Arrowhead Park at Lake Tobesofkee, you can issue certificates of insurance, get ID cards, and access your policy and insurance documents anytime, anywhere.
Truck Permits and Filings: It's All Greek to Me!
Feeling like you're up a creek without a paddle with all the truck permits and filings required in the Peach State? Don't fret. The TIS team has got a permits division that's slicker than a greased pig at a county fair. TIS Trucking Services will help you navigate this labyrinth, making sure your commercial trucking permits are all in a row.
The Bottom Line
So there you have it, folks. The long and short of Macon truck insurance. Whether you're hauling Macon's world-renowned pecans or a truckload of shiny new tech, The Insurance Store has got you covered. With our friendly team and the handy TIS24 app, we make truck insurance easier than slicing through warm butter.
Give us a call at 888-570-3130 or hop over and request a quote. After all, good insurance is like a good neighbor, it's there when you need it most. Let the TIS team be that neighbor for you, Macon!
---
Get a Quote for Truck Insurance
---
Here is what Our Happy Customers have to say
---
All in general, best team. They are professional and always on task on every inquiry brought up to them. Recommend them 100 percent!

Francisco Torres