GA License #: 214843
---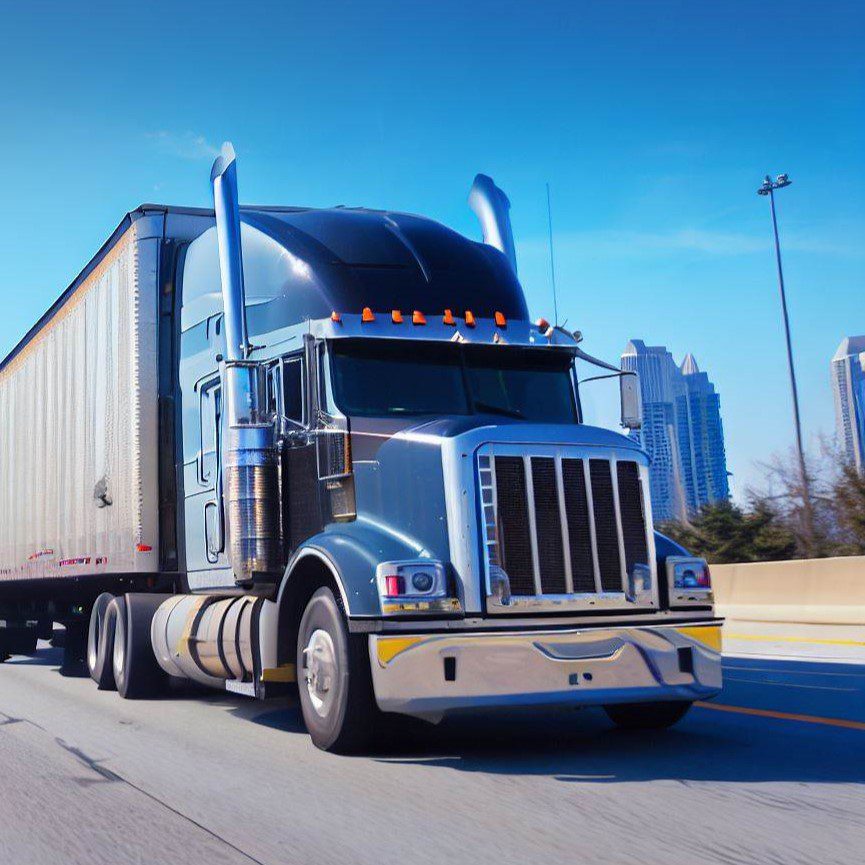 ---
---
Truck Insurance in Atlanta: Everything You Need to Know
Atlanta, a gem of a city nestled in the heart of Georgia, is a bustling hub of commerce, culture, and transportation. Known as the city that's "too busy to hate," Atlanta is a lively concoction of Southern charm and urban appeal, with a dash of history thrown into the mix. It's a city that is continuously on the move, and that's not just an idiom tossed around lightly.
Among its many facets, Atlanta is a significant hub for trucking and transportation, serving as a junction between several major interstate highways. The city is the nucleus of a massive logistics and distribution network that crisscrosses not just Georgia, but the entire Southeastern United States. From Coca Cola products and Delta aircraft parts to pecans and peaches, Atlanta trucks transport a cornucopia of cargo, crisscrossing its suburbs, from Marietta to Decatur and even down the bustling corridors of I-75 and I-85.
With such a massive role in transportation, Atlanta truck insurance isn't just a necessity, it's a lifeline. In the world of trucking, "you scratch my back, I'll scratch yours" doesn't cut it. The "scratch" might cost a fortune. But don't break a sweat yet; we're here to break it down for you. Buckle up, folks! It's time for an excursion through the Atlanta truck insurance landscape.
Understanding Trucking Insurance Coverages
The world of commercial trucking insurance can be as complex as a spaghetti junction. But worry not, we're here to navigate it together.
---
Auto Liability

Auto Liability is the cardinal rule of trucking insurance, much like peach pie is to Georgia's culinary scene. This insurance, mandated by federal regulations, covers bodily injury or property damage caused by the insured vehicle. When you're barrelling down the highways of Atlanta with precious cargo, the Auto Liability coverage is your first line of defence against those pesky unforeseen incidents.

Physical Damage

Then comes the Physical Damage coverage. It's the meat and potatoes of your insurance policy, providing protection for your truck and trailer. It can be as comforting as a plate of Southern fried chicken on a rainy Atlanta day. So whether your truck tangles with a wandering deer on Georgia 400 or becomes an unfortunate art installation on Peachtree Street, Physical Damage coverage has got your back.

Motor Truck Cargo

Motor Truck Cargo insurance is the lifeblood of your cargo protection. You see, Atlanta isn't just peaches and pecans, we're transporting everything from electronics to expensive aircraft parts. This coverage is like the perfect biscuit to your gravy, protecting the goods you're hauling if they're damaged or lost.

Bobtail and Non-Trucking

Remember those trips when you're running empty without a trailer or after you've dropped off a load? That's when Bobtail and Non-Trucking coverage come into play. It's like having a peach cobbler waiting at home after a long day's haul – it provides coverage when you're off the clock.

Workers Comp and GL

And let's not forget about the most valuable asset, the driver. Workers Compensation coverage is there to safeguard your team if they're injured on the job. Truckers General Liability, on the other hand, covers damages or injuries caused by your business operations that aren't directly related to operating the truck. It's like the secret ingredient in your grandma's Brunswick stew – you didn't know you needed it, but you'll be glad it's there!
The Perks of Choosing The Insurance Store
Here's the good news – you don't need to navigate these winding insurance roads alone. The Insurance Store, a family-owned business celebrating a half-century of service, is the co-pilot you need.
At TIS, we're not just in the business of selling insurance, we're in the business of building relationships. With us, you're not just another policy number; you're part of the family. We're seasoned veterans in the game, but don't mistake our age for lack of innovation. We embrace modern solutions like a hipster embraces artisanal coffee.
We have partnered with an array of A+ rated insurance carriers that specialize in commercial trucking. That means we have a cornucopia of options to custom fit your insurance needs – kind of like having a smorgasbord of Southern comfort food, but for insurance.
To top it all off, we offer our own mobile app, TIS24. Now you can issue your certificates of insurance, get ID cards, and access your policy and insurance documents any time, any place. It's like having an Atlanta traffic update at your fingertips, but way less stressful!
Truck Permits and Filings Simplified
Navigating the labyrinth of truck permits and filings can be as tricky as finding a parking spot in downtown Atlanta. But here's where our permits division, TIS Trucking Services, steps in to save the day.
Whether you're needing to tackle a Unified Carrier Registration (UCR) or figure out the mysteries of the International Registration Plan (IRP), we've got you covered like a biscuit with gravy. We take the hassle out of paperwork so you can keep on trucking.
Roll With Us
Now, we can't promise a smooth ride without a single pothole on the Atlanta roads, but when it comes to Atlanta truck insurance, we assure you a journey without roadblocks. With The Insurance Store, you're not just getting insurance, you're gaining a partner, a confidante, a co-pilot on this road trip called trucking.
So, what are you waiting for? Let's take this journey together. Request a quote or give our friendly team a ring at 888-570-3130. Whether it's navigating through coverage options or simply needing a laugh after a long day on the road, the TIS team is here for you. In Atlanta, we're not just about Southern hospitality; we're about genuine relationships. Now, let's hit the road!
---
Get a Quote for Truck Insurance
---
Here is what Our Happy Customers have to say
---
Kim's service on my personal insurance was fantastic. From rating to friendliness and made an effort to compare with other carriers.

Inday Garutayy