NE License #: 3001230980
---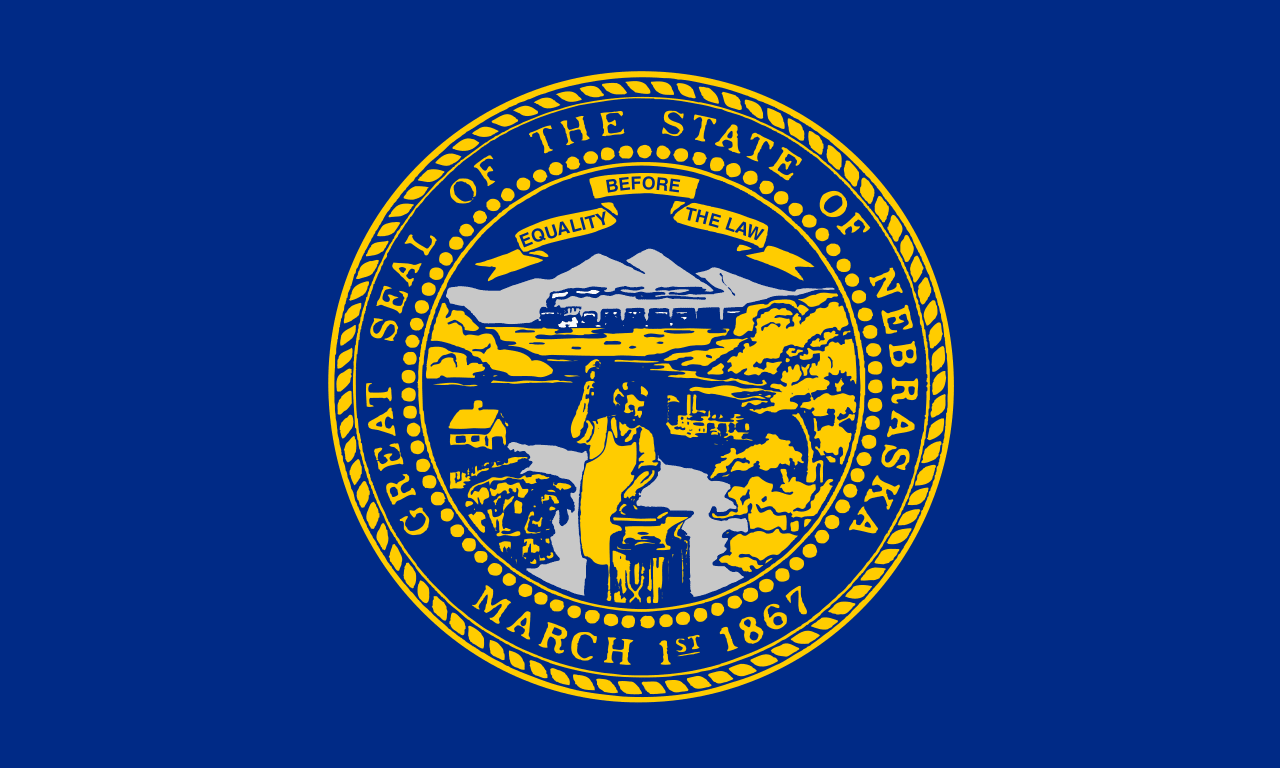 ---
---
Truck Insurance in Nebraska
Some of the more important aspects of running a trucking firm involve hiring quality drivers and keeping those big rigs in good working condition so they can stay out on the road helping the company stay profitable. It's also important, of course, that you cover drivers and vehicles with the right level of insurance.
With insurance rates rising, finding the right insurance on a tight budget can be hard to manage, but it's extremely important to do so. According to the FMCSA, in 2018, the "number of large trucks and buses in fatal crashes . . . increased by 48 percent from its low of 3,432 in 2009." And according to the National Highway Traffic Safety Administration, 11 percent of all motor vehicle deaths in 2019 occurred in large truck crashes. So the question isn't whether or not you should be insured, but how to find the best value for your money while keeping your drivers and trucks protected on the road.
While insurance is important no matter where you drive, each state has its own unique regulations. Let's review why you need Nebraska truck insurance and why you should use an independent insurance agent when protecting your vehicles.
Why do I need Nebraska Trucking Insurance?
---
Truck Liability Coverage

It's a requirement in all states that trucks maintain liability coverage, though some specifications may vary. Regardless of it being a law, purchasing liability insurance would be in your best interest anyway. If you have a truck involved in any type of accident, liability insurance covers whatever injuries or damages are sustained by the other driver or vehicle so that those potentially enormous amounts don't fall entirely on you. In Nebraska, truck drivers and businesses are required by law to hold a minimum level of liability insurance, determined by what you haul and where. In essence, liability insurance is really there for your own protection. You do not want to be left alone to pay the bill for your legal defense if you're sued following an accident.

Physical Damage Coverage

Just as essential as liability coverage, even if it may not be required by law, physical damage coverage protects you in a variety of ways. When trucks are involved in an accident, the damages can get real expensive real quick. According to the FMCSA, "The average cost of all large truck crashes is about $91,000 per crash." That average can escalate up to nearly $200,000 when there are injuries involved, and it can even reach millions of dollars if there are any fatalities. Physical damage coverage, however, is set up to protect you from losses like this, especially when a truck is sidelined for repairs for an extended amount of time, or even for good.

Motor Truck Cargo

Truckers hired on a for-hire basis need motor cargo insurance to adequately cover the full value of the items they are transporting. In most cases, the person or company that owns the product being transported is responsible for the insurance since they are the ones hurt financially if their goods are damaged or stolen while in transit. This enables them to cover their assets. Specific endorsements, however, may be needed, depending on the type of cargo involved. If you are transporting refrigerated goods, for example, you need to make sure you have "reefer breakdown" coverage. This might cover a $50,000 load of frozen food when the reefer unit breaks down along a lonely stretch of I-80, surrounded by nothing but swaying corn stalks on either side of the interstate. When considering any line of insurance for an 18-wheeler, cargo insurance is the one you need to understand and pay the closest attention to. Some carriers will make a long list of exclusions that specifically exclude coverage for certain things, depending on which tier of insurance you signed up for. Make sure you understand the precise coverage you need and that what you are paying for will cover it.

Truckers General Liability

This coverage can be harder to understand, but here is the simplest way to explain it: Truckers general liability insurance is designed to protect you from any damage that might occur when there is not a driver behind the wheel of your truck. On the other hand, your auto liability coverage would cover your business when you are driving. If you have other aspects of your business—such as a quarry or a consolidation warehouse—you will need a more robust general liability insurance policy that considers exposures outside the realm of trucking.
Why Should I use an Independent Insurance Agent?
Find Insurance Programs Specific to Your Needs
No matter what or where you're driving, if you look, you can find an insurance program that caters to that specific type of vehicle and its needs. In the long haul, this will benefit your business more than trying to force a general insurance program to fit your needs. For example, TIS specializes in the trucking niche and provides market access to numerous specialty truck insurance programs, including programs for the following:
Instant Certificates of Insurance with our Mobile App
You never know when you'll need it, but it is such a relief to know you have good insurance coverage when something eventually goes sideways. When the unexpected happens and you need to prove your policy, you don't want to be waiting for hours in the middle of the night for an insurance agent to return your call or get back into the office. For our part, TIS is available 24/7 to issue your certificate of insurance through our mobile app. Regardless of where you or your drivers may go, we're right there with you for every mile of the way.
Get Assistance with your Nebraska Truck Permits & Filings
With so many regulations and laws, it can be hard to ensure that you stay compliant—but not staying compliant can be expensive. The right agent is there to not only make sure you're insured but to also help you keep all of your permits up to date. At TIS, our permit department is knowledgeable in all aspects of Nebraska truck insurance, and we are constantly staying on top of the ever-changing system for updates that might trip you up. We ensure our clients have all of the needed Nebraska trucking permits and keep you informed of all changes made to laws and regulations.
As an independent brokerage, TIS has access to nearly every carrier under the sun (and moon!). No matter what kind of truck you're driving, we can partner you with the carrier that is right for your business. Contact us today to learn more.
---
Nebraska Truck Insurance Quote
---
Here is what Our Happy Customers have to say
---
Great staff. I had some issues doing my Motor Carrier Permit online and called and spoke to Rita Huerta at 4:50pm. She got off work at 5:00pm and continued to work on my paperwork which took another 40 minutes. She is a professional, dedicated employee. An asset to the company. It is good to know that there are still people like her in the workforce. Thank you for your services.

Terry Hayward
---
Bailey was very helpful with providing an update on a document that was needed. I enjoyed working with her and look forward to future business.

Julie Buttron
---
My representative Bailey was quick to respond, very thorough and professional! I highly recommend The Insurance Store.

Cheryl Young