NE License #: 3001230980
---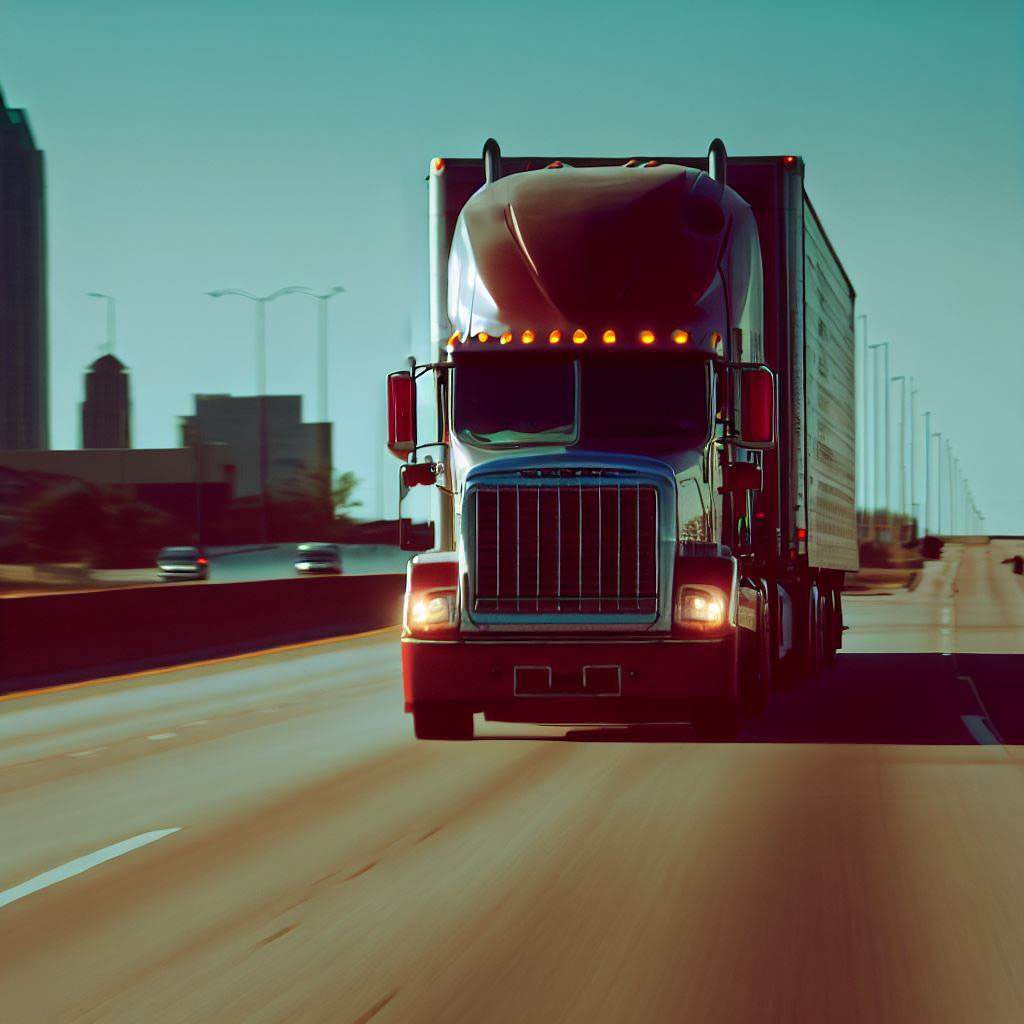 ---
---
Navigating Omaha, Nebraska's Truck Insurance Landscape
When you think of Omaha, Nebraska, a few things might pop into your head. The largest city in Nebraska, Omaha, has a historic past anchored in the American heartland. From the vibrant cobblestone streets of the Old Market to the towering heights of the First National Bank Tower, Omaha is a city on the move. Yet beyond the bustling downtown and juicy steaks Omaha is famed for, there's another side to the city's personality - a gritty, hardworking backbone that keeps America fed, furnished, and running smoothly. We're talking about the trucking industry, folks!
As an Omaha truck driver, you're part of a vast and intricate network of professionals zipping across the city's suburbs like Papillion and Elkhorn, and roaring down highways like I-80 and I-29. You're hauling everything from corn to construction equipment, meat to machinery, and doing your part to keep our economy thriving.
But let's face it, driving a truck in Omaha isn't a piece of cake. Between navigating the rush hour at Dodge Street and ensuring your cargo's safety, trucking can be a risky business. And that's where we come in. With five decades of experience under our belt, we're here to guide you through the murky waters of truck insurance in Omaha.
Truck Insurance Coverages You Can't Afford to Skimp On
Before you hit the road, it's crucial to understand the different types of truck insurance coverages. These aren't just legal requirements but your lifelines when the rubber hits the road.
---
Auto Liability

Whoa, Nelly! Accidents can happen, and when they do, auto liability insurance steps in. It covers the cost of bodily injury and property damage to others if you're found at fault. In Omaha, where trucks are as common as cornhuskers at a tailgate, this coverage is as necessary as a strong cup o' joe on a Monday morning.

Physical Damage

Physical Damage Insurance covers your truck and trailer against fire, theft, vandalism, and weather-related damage. It's like an umbrella on a stormy day, folks.

Motor Truck Cargo

Omaha trucks are often hauling valuable cargo, from Nebraska's golden grains to top-notch tech gadgets. Motor Truck Cargo Insurance protects the freight you're hauling if it's damaged or lost. It's like wrapping your goods in a safety blanket.

Non-Trucking Liability

Non-Trucking Liability provides coverage when you're using your truck for non-business purposes.

Workers Compensation

Workers Compensation protects your employees in case of work-related injuries or illness. It's all about keeping things covered, even when the rubber isn't hitting the road.

General Liability

Last but certainly not least, there's General Liability. This covers incidents in the course of business that aren't related to operating your truck. Whether it's a slip-and-fall at your office or damage caused during loading and unloading, this coverage has your back.
Why Choose The Insurance Store?
Choosing insurance can feel like finding a needle in a haystack, and we get it. That's why at TIS, we're all about keeping it simple, efficient, and, dare we say, fun? As a family-owned business, we treat you like you're part of the family - minus the awkward holiday dinners.
We work with an array of A+ rated insurance carriers specializing in commercial trucking. So, instead of you running around like a chicken with its head cut off, we do the legwork and find you the best deal.
But hold your horses, because there's more! We've got an app, TIS24, that lets you issue certificates of insurance, get ID cards, and access your policy and insurance documents anytime, anywhere. Who needs a filing cabinet when you've got a smartphone, right?
The Lowdown on Truck Permits and Filings in Nebraska
Trucking in Nebraska is not all honks and engine roars. It comes with its share of paperwork too. That's why we have a dedicated division called TIS Trucking Services to help you sail through permits and filings. From Unified Carrier Registration (UCR) to International Registration Plan (IRP), we've got your back so you can focus on what you do best - trucking.
Hit the Road with Confidence
So, there you have it. Whether you're cruising down Dodge Street or trucking cross-country, navigating the world of truck insurance doesn't have to be as tough as chewing on a piece of Nebraska corn husk. With The Insurance Store by your side, you'll have peace of mind knowing you're covered from A to Z.
So why wait? Give our friendly team a call at 888-570-3130 or request a quote today. Let's hit the road together, Omaha!
---
Get a Quote for Truck Insurance
---
Here is what Our Happy Customers have to say
---
Its always a pleasure talking with Codi. She answers all of my questions thoroughly and stays in communication with me throughout every renewal. I could not ask for better or friendlier help. Codi and Erin have been consistently excellent and help me out so much. Thank you Codi and Erin.

David M.