North Platte Truck Insurance
NE License #: 3001230980
---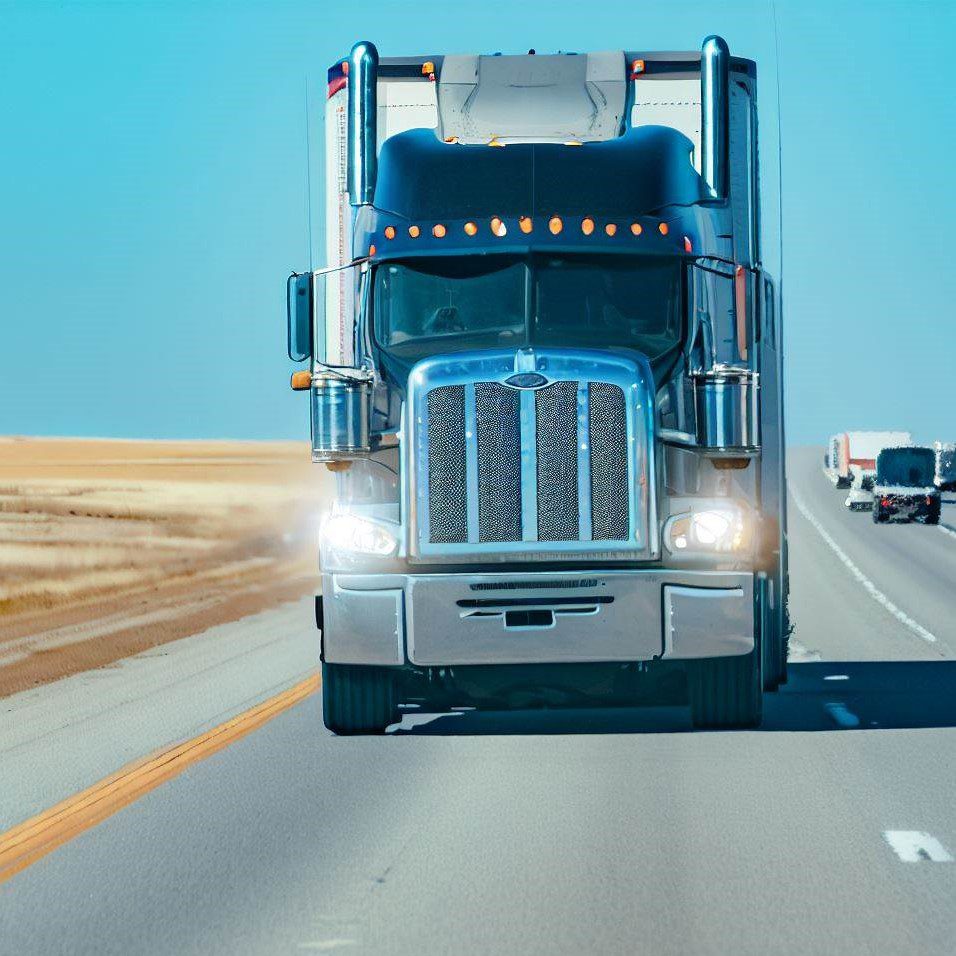 ---
---
Getting To Know North Platte Nebraska Truck Insurance
Now, buckle up and let's embark on a scenic drive to North Platte, Nebraska - an unsung hub for trucking, freight, and logistics nestled in the heart of America's heartland. Often overlooked on the map, North Platte's highway arteries pulse with truckloads of grain, meat, machinery, and all manner of cargo that fuels our great nation. It's a place where Interstates 80 and 76 cross paths, and where old Route 83, known to locals as the "Road to Nowhere," guides truckers straight through the city's vibrant heart.
Here's the rub though. Being a key pin on the US freight map, North Platte is a beehive of heavy truck activity, making the topic of North Platte Nebraska truck insurance as hot as a July day in the Cornhusker State.
Insurance isn't just a necessary evil - it's the protective shield that keeps the trucking industry truckin' along. This becomes particularly crucial in a place like North Platte where commodities such as agricultural products, automotive parts, and consumer goods are hauled daily along its key routes.
The Real Deal on Trucking Insurance Coverages
---
Auto Liability

Accidents can happen quicker than a flat tire on a pothole. Auto Liability is the Superman of coverages, protecting you from damages or injuries to other people as a result of truck accidents. It's as important to a trucker in North Platte as a good cup of joe at 5 am.

Physical Damage

Out on I-80, trucks brave hailstorms, collisions, and the occasional lost deer. Physical Damage coverage is your best co-pilot, taking care of your truck and trailer if they're damaged in an accident or other mishap.

Motor Truck Cargo

Ever worry about that load of Nebraska corn or beef in your trailer? With Motor Truck Cargo coverage, you're safeguarded against cargo loss or damage. A true lifesaver for those hauling precious commodities across North Platte.

Non-Trucking Liability

Even when you're off the clock, driving your truck for personal reasons, you need to be covered. Non-Trucking Liability is like your best bud, there for you when you're not technically "working."

Workers Compensation

For trucking companies with employees or owner-operators under lease, Workers Compensation is your knight in shining armor. It covers medical costs and lost wages for work-related injuries.

General Liability

Sometimes things go south. And when they do, General Liability steps in, covering damages or injuries resulting from actions not directly related to driving your truck.
Experience the TIS Difference
If you've ever been lost in the maze of truck insurance, say hello to your friendly guide - The Insurance Store, or TIS, as our regulars like to call us. We're a family-owned business that's been at the helm for 50 years, serving North Platte and beyond with top-notch truck insurance services. You might say we've been around the block a few times.
TIS doesn't just sell policies; we build relationships. With our crew, you're not just another number. And the cherry on top? We work with a whole gaggle of A+ rated insurance carriers that specialize in commercial trucking. It's like having your cake and eating it too.
And for those on-the-go moments, check out our super handy TIS24 app. With a few clicks, you can issue certificates of insurance, grab ID cards, and access your policy documents any old time, right from your phone or computer. It's as easy as pie!
Permits and Filings – Your One-Stop Shop: TIS Trucking Services
We're more than just an insurance agency. Our permits division, TIS Trucking Services, is a wiz at helping with commercial trucking permits and filings in Nebraska. There's no permit too tricky or filing too fussy for us.
Call us Today: Your North Platte Nebraska Truck Insurance Experts
Why put off until tomorrow what you can do today? Give our friendly TIS team a call at 888-570-3130 or request a quote online. We're here to lend a hand, answer your burning questions, and make sure you're as covered as a load of Nebraska corn in a sealed trailer. With North Platte Nebraska truck insurance from TIS, you can hit the road with peace of mind, knowing we've got your back, come rain or shine.
---
Get a Quote for Truck Insurance
---
Here is what Our Happy Customers have to say
---
Erin and Codi always provide stellar quality work and service. They are responsive to urgent requests, Provide detailed customer service, and consistently deliver professional quality work.

THAILIN MARTIN