WY License #: 292181
---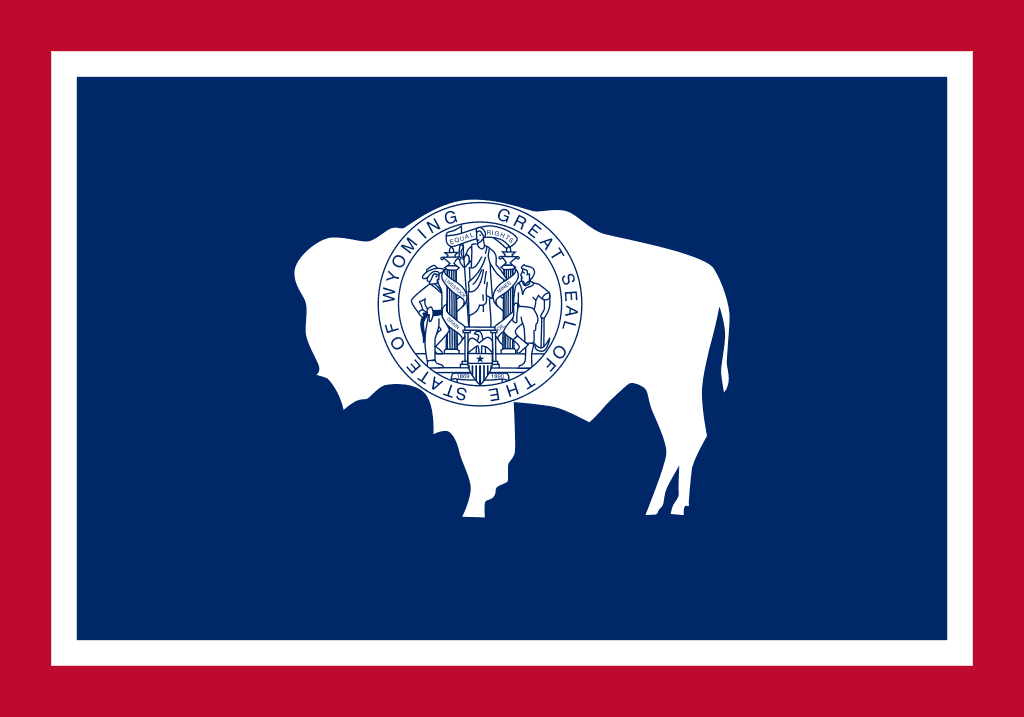 ---
Casper | Cheyenne | Cody | Evanston | Jackson | Laramie | Rock Springs | Sheridan
---
Wyoming Commercial Truck Insurance
Wyoming may be the least populous state in the U.S., but that doesn't mean trucking activity is sparse along its roads and highways. As a major corridor between the Midwest and the West Coast, Wyoming sees its fair share of semi-trucks hauling all sorts of cargo across its rugged landscape. Whether your rig is loaded with cattle, coal, or consumer goods, you'll want to make sure you have the right insurance coverage before navigating the wild frontier of Wyoming.
A Look at Trucking in Wyoming
Before we dive into the details of insurance, let's take a quick look at some fun facts about trucking activity in Wyoming:
With an area of 97,814 square miles, Wyoming is the 10th largest state in the U.S., though it ranks 50th for population. That means lots of wide open spaces for truckers to traverse!
Interstate 80 is a major east-west route that runs through the entire state from border to border. Truckers hauling goods coast to coast along I-80 will spend about 400 miles driving through Wyoming's rugged landscapes.
Other major interstates and highways include I-25, I-90, U.S. Route 20, U.S. Route 26, U.S. Route 30, and U.S. Route 191.
Wyoming's central location makes it a critical transportation hub. Trucks annually transport over 200 million tons of cargo valued at over $150 billion dollars.
Top commodities hauled by truck include coal, oil & gas, agricultural products, chemicals, and machinery.
The trucking industry employs over 15,000 people in Wyoming. Trucking companies in Wyoming see over $65 million in revenue each year.
Major cities and destinations include Cheyenne, Casper, Laramie, Rock Springs, Sheridan, and Jackson Hole.
Alright, now that you've got a taste of what trucking in Wyoming entails, let's look at the key insurance coverages trucking companies need when operating in the state.
Understanding Wyoming Trucking Insurance Coverages
Operating commercial vehicles comes with a variety of risks and liabilities. That's why Wyoming state laws require minimum levels of insurance coverage. Here are some of the most important truck insurance policies recommended for motor carriers based in or traveling through Wyoming:
---
Auto Liability

Auto liability insurance is critical coverage for trucking companies operating in Wyoming. It protects your business if one of your trucks causes an accident that injures others or damages their property. For example, if your semi-truck rear-ends a smaller vehicle, causing injuries to the other driver, your auto liability coverage would pay for their medical bills, lost wages, and other damages like vehicle repair costs up to the policy limits. Wyoming requires minimum auto liability limits of $750,000 for trucks up to 85,000 lbs GVWR and $1 million for larger trucks. At least $1 million in coverage is recommended even for lighter trucks to ensure adequate protection in our litigious society. Auto liability takes the worry out of being sued if your truck is deemed at-fault in an accident. It's affordable peace of mind that keeps your assets protected.

Physical Damage

Physical damage insurance is important for protecting your trucking assets while on Wyoming's roads and highways. It covers repair costs if your own vehicles are damaged from causes like collisions, theft, vandalism, fires, animal strikes, floods, hail, or other covered perils. For example, if your dump truck is sideswiped by another vehicle and sustains $25,000 in damages, your collision coverage would pay to repair the truck and get it back on the road. Or if your semi-truck is stolen from a truck stop in Cheyenne and later recovered with fire damage, your comprehensive coverage would take care of the repairs. Having adequate physical damage coverage prevents large out-of-pocket repair expenses that could impact your bottom line. It provides peace of mind knowing your equipment investment is protected on the often long, desolate highways of Wyoming.

Motor Truck Cargo

Motor truck cargo coverage is important protection for truckers hauling goods through Wyoming. It covers the cargo itself in case it is damaged, lost, or stolen while in transit. For example, if your flatbed trailer is transporting a load of lumber from Casper to Cheyenne and tips over in high winds, causing damage to the lumber, your cargo policy would pay for the damaged lumber (subject to policy terms). Or if someone breaks into your dry van trailer in a truck stop parking lot and steals electronics you are hauling, your cargo coverage would reimburse you for the stolen cargo's value. Having your own motor truck cargo coverage protects you if the cargo you are hauling is damaged or lost. It provides an added layer of protection in case the shipper's policy does not fully cover a loss. This gives reassurance that your business is not financially liable for issues out of your control.

Reefer Breakdown

Reefer breakdown insurance is crucial protection for trucking companies hauling refrigerated loads through Wyoming. It covers the loss or spoilage of chilled or frozen cargo if the refrigeration unit fails during transit. For example, if you are hauling a reefer trailer full of frozen meat from Gillette to Salt Lake City, and your refrigeration unit stops working due to an unexpected mechanical issue, causing the cargo to spoil, reefer breakdown coverage would pay for the spoiled cargo. This specialized coverage protects you from potentially huge losses that could result from hauling perishable freight over the remote highways of Wyoming where repair options are limited. No trucker hauling temperature-sensitive cargo should hit Wyoming's roads without reefer breakdown coverage in place. It provides affordable peace of mind that your cold cargo will stay protected.

Non-Owned and Trailer Interchange

Non-Owned Trailer Liability: This coverage is important if your trucks ever haul trailers you don't own while operating in Wyoming. For example, if you lease a reefer trailer to handle an extra load, non-owned trailer liability would provide liability protection if that trailer is involved in an accident. Or if you borrow a flatbed from another company to haul a oversized load, this coverage has you covered liability-wise in case of a crash with that trailer. Non-owned trailer liability fills the liability gaps that could exist when pulling equipment you don't own. Trailer Interchange Coverage: This covers any trailers in your fleet that are owned by other companies. For instance, if you utilize refrigerated trailers through an interchange agreement with a rental company, trailer interchange would cover that equipment while in your possession for physical damage from causes like collisions, tipped trailers, vandalism, theft, etc. It provides physical damage coverage so you don't have to rely only on the owner's policy. Trailer interchange gives you peace of mind that any non-owned trailers in your fleet are protected while on the road. It's an important coverage for Wyoming trucking companies that operate with leased, borrowed or rented trailers.

Non-Trucking Liability

Non-trucking liability (NTL), also known as deadhead coverage, protects you when your trucks are being used for non-business purposes in Wyoming. For example, if you run to the grocery store in your semi-truck after dropping off a load in Cheyenne, and you cause an accident on the way, NTL would cover any damages and protect your personal assets. Or if you are involved in a crash while bobtailing to get repairs done on your rig, NTL has you covered. Without non-trucking liability insurance, any accident that occurs while your truck is being used for personal errands or deadheading could leave you financially exposed. NTL fills this critical coverage gap at an affordable price, providing Wyoming truckers with peace of mind that they are covered both on and off the job.

Excess Liability

Excess liability coverage provides Wyoming trucking companies with additional protection above and beyond their primary auto liability policy limits. For example, if your semi-truck is involved in a major accident that exceeds your underlying $1 million auto liability limit, excess liability would kick in to cover amounts above that threshold, up to the excess limit you purchase. So if there are $1.5 million in damages, your primary policy would cover the first $1 million and your excess policy would pay the remaining $500,000. This prevents you from paying catastrophic accident costs out-of-pocket if your primary coverage gets used up. Excess liability gives truckers enhanced peace of mind that even in worst-case scenarios, their personal and business assets remain protected. It's especially important for larger fleets or those hauling high risk cargo. Though expensive, excess liability coverage could end up saving a business in the aftermath of a severe crash.

Workers Compensation

Wyoming state law mandates that all employers carry workers compensation insurance to cover injuries to employees that occur on the job. This includes trucking companies operating in the state. For example, if one of your drivers slips while exiting their truck and breaks their leg, workers comp would cover the medical treatment to set and cast the broken bone. Or if a mechanic strains their back while repairing a heavy truck part, workers comp would pay for physical therapy sessions to rehabilitate the injury. Having active workers comp is crucial for trucking companies in order to comply with state regulations. It also provides your employees with medical and wage benefits if they are hurt while working. Failing to carry proper workers compensation insurance can lead to major fines and lawsuits in Wyoming. This affordable coverage is the best way to protect both your company and employees.

Occupational Accident

Occupational accident coverage provides important protection for truck drivers that workers compensation does not. For instance, if one of your independent contractor drivers or non-employee drivers is injured in an accident while operating their truck, workers comp would not apply to them. However, occupational accident insurance would provide coverage for their medical treatment, disability, or death benefits in the event of an on-the-job injury. This gives you the ability to attract qualified drivers who want financial protection in case they are hurt while working. For a trucking company relying on independent drivers, having occupational accident coverage in place shows drivers you care about their wellbeing and provides peace of mind that they will be taken care of if injured on the remote roads of Wyoming. It's an affordable way to fill the gaps left by standard workers compensation policies.

General Liability

General liability (GL) coverage provides important protection for truckers against third party bodily injury or property damage claims that occur away from the road. For example, if a visitor slips and falls in your Wyoming truck terminal office and is injured, GL would cover their medical bills and lost wages. Or if a mechanic accidentally causes a fire that damages neighboring buildings at your truck depot, GL would pay for repairs. Having adequate general liability limits ensures your company is covered for mishaps that occur off the road and away from your trucks. It protects your business from premises lawsuits, damage awards, legal expenses, and more. Trucking involves more than just driving, so having GL protects what happens at your facility just as auto coverage protects your fleet on the road. It's essential coverage no Wyoming trucking operation should go without.
Why Choose The Insurance Store for Truck Insurance in Wyoming?
Trying to shop insurance by yourself can be frustrating and time consuming. Policies, exclusions, deductibles, and optional endorsements can be hard to understand. That's where having the expertise of an independent insurance agent can benefit you. Unlike captive agents that only have access to one carrier, our agency has connections with multiple specialized commercial truck insurance carriers. This allows us to compare multiple policies to find you the best mix of price, coverage, and carrier stability.
Some key benefits of working with The Insurance Store include:
50+ years of experience: Founded in 1973, The Insurance Store has been serving the trucking community for over five decades. All our agents are experts in truck insurance.
Access to top-rated carriers: We partner with over a dozen A+ rated commercial truck insurance carriers, so we can always find you the right coverage and rate.
Superior customer service: Our family-owned agency treats you like family. You get personalized service from real experts, not just call center reps.
One-stop insurance shop: We offer all essential trucking coverages under one roof, so you don't have to shop multiple agents for different policies.
TIS24 account access: Our unique online account management system lets you easily access insurance documents, request certificates, and make policy changes anytime.
Working with the TIS team takes the stress out of managing your truck insurance. Having an expert in your corner helps avoid coverage gaps, ensures compliance with regulations, and gives you confidence in your protection.
Insurance Options for Different Trucks & Cargo
The truck insurance market is highly complex. Rates and coverage options differ quite a bit depending on variables like:
Type of truck: Insurance for a 3-axle dump truck will differ from a 5-axle dry van, for example.
Type of trailer: Flatbed trailers, tanker trailers, auto haulers, and specialized equipment all have distinct insurance considerations.
Type of cargo: Hauling hazardous materials requires specialized coverage with carriers that have experience with increased risks.
Fleet size: The needs of a single owner-operator vary greatly from a large fleet with hundreds of power units.
Length of haul: Short-haul trucks have different needs than long-haul or interstate trucks.
Driver Experience: Carriers with seasoned, safe drivers tend to see better rates than those with young, risky drivers.
The good news is that our team of experienced insurance agents have the knowledge to match you with the right carrier and coverage for YOUR specific operation and risk profile.
Get Assistance with your Wyoming Truck Permits & Filings
Our permits division, TIS Trucking Services, is a full-service trucking permit service that helps motor carriers stay compliant with all required state and federal permits across the country. Navigating commercial trucking insurance is complicated enough. But don't forget you also need to make sure you have the proper permits, licenses and authorities established for interstate trucking in Wyoming. Permitting requirements vary by state, so staying compliant across state lines can be tricky. Our permits team is here to help you take the stress out of this process.
Serving Wyoming and Beyond!
Ready to team up with a trusted partner for your Wyoming truck insurance needs? The Insurance Store can craft customized coverage for trucking companies based in Wyoming, as well as those traveling through Wyoming or operating in surrounding states like Colorado, Idaho, Utah, Montana, Nebraska or South Dakota.
Get a Quote for Wyoming Truck Insurance
We hope this article has shown how supporting your trucks with the right insurance coverage helps set your Wyoming operations up for success.
Here at The Insurance Store, we live and breathe commercial trucking insurance. Our agents will take the time to understand your unique operation and recommend cost-effective insurance solutions to protect your business.
Contact our team at 888-570-3130 to discuss your specific needs. Or request a quote online to get the ball rolling. We look forward to helping your trucks roll out with confidence through the wild frontier of Wyoming!
---
Wyoming Truck Insurance Quote
---
Here is what Our Happy Customers have to say
---
I'm so pleased that Lindsay was a able to bind our insurance coverage.. I know she had to spend some time on us, and we received a good quote, and I also am able to access quick COI... outside of the office hours.. so happy to be on board.. thank you Lindsay and TIS.

Mary Marchbanks
---
I recently needed some "hard-to-get" workers comp insurance for my one and only employee and had to make numerous phone calls to different insurance companies. Mark Wright at TIS (The Insurance Store) was one of the few who got back to me quickly, so I placed the policy with him. He communicated well, was fast, efficient, and made it easy for me to get signed up. He can do the same for you!

Kansas Jayhawk
---
Selene is amazing when you need to find commercial trucking insurance.

Denise S.