CO License #: 483633
---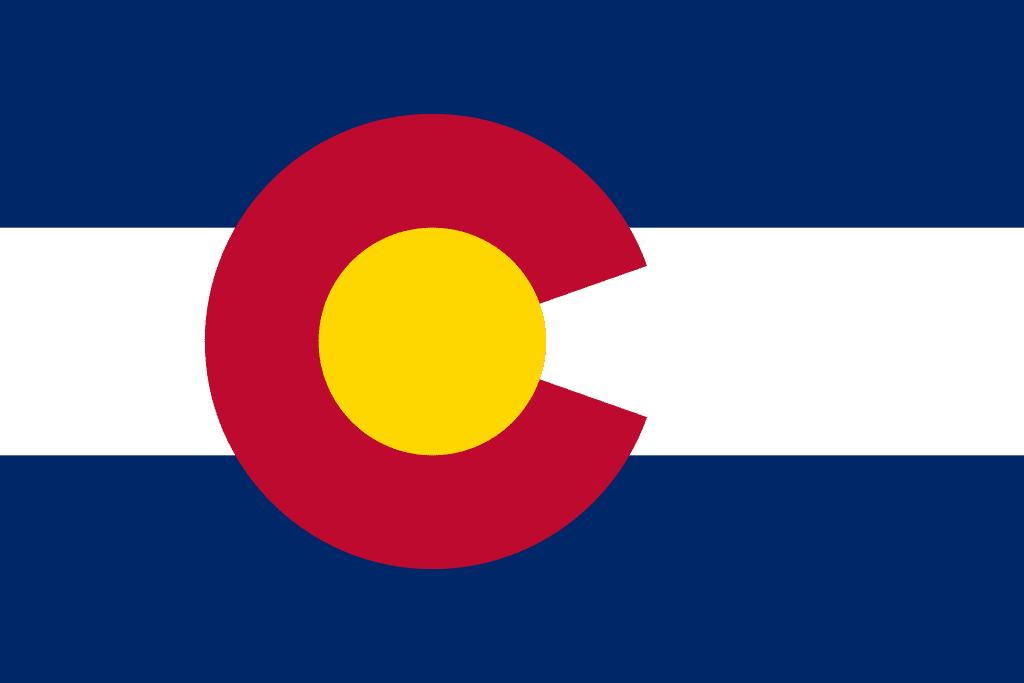 ---
---
Colorado Commercial Truck Insurance
Trucking across the majestic state of Colorado presents drivers with stunning mountain vistas and wide-open plains. But navigating the twists and turns of the highways and byways here also comes with risks that require the right insurance coverage.
Colorado provides connections for truckers hauling loads across the United States. Major interstates traversing the state include I-25, I-70, I-76, and I-80. Large cities like Denver, Colorado Springs, Aurora, and Fort Collins serve as hubs for the distribution of all types of commodities.
Agricultural products like cattle, dairy, and produce top the list of freight hauled by trucks in and out of Colorado. Mining outputs like coal, gravel, and ores are also transported frequently. The state's tech industry centers, like Boulder's Silicon Mountain, rely on trucking to ship manufactured goods and electronic components nationwide.
With diverse geography and thriving urban centers, trucking in Colorado requires skill in navigating changing road and weather conditions. Proper insurance helps provide a safety net for your business on the open road.
Understanding Colorado Trucking Insurance Coverages
Protecting your business means having the right insurance coverages. Here are some key types of truck insurance policies needed for operating in Colorado:
---
Auto Liability

Obtaining sufficient auto liability insurance is crucial for trucking companies operating in Colorado to cover accidents involving bodily injury or property damage. This policy pays if one of your commercial trucks causes harm, such as a driver rear-ending another vehicle. For instance, if your semi-truck driver crashes into a family SUV on I-70, seriously injuring the occupants, your auto liability coverage would pay for their medical treatment, lost wages, vehicle repairs and other damages up to your policy limits. Without adequate protection, you could be sued directly and held responsible for extensive costs. Tailored auto liability insurance gives Colorado motor carriers peace of mind that an accident will not financially devastate their company. This coverage is essential for limiting a trucking outfit's liability.

Physical Damage

Physical damage coverage is an important part of any commercial truck insurance policy in Colorado. This type of coverage pays to repair or replace your truck if it is damaged in an accident, vandalized, or experiences any other type of covered loss. For example, let's say you operate a dump truck delivering loads throughout the Denver area. While stopped at a construction site, another driver accidentally backs into your truck, putting a large dent in the side panel. With physical damage coverage, you can file a claim to have the repairs done. This coverage helps pay for the body shop costs to pull out the dent and repaint that section of the truck. Without it, those expenses would come directly out of your own pocket. Physical damage protection gives trucking businesses peace of mind that their major asset - their truck - can be fixed in the event of both minor and major collisions or damage incidents. It ensures you don't suffer a total financial loss if your commercial vehicle gets harmed while on the job. For truckers navigating Colorado's mountain passes, rapidly-changing weather, and congested city roads, physical damage is a must-have coverage.

Motor Truck Cargo

Motor truck cargo coverage is an essential protection for truckers hauling goods in Colorado. This insurance protects the freight you are transporting if it gets damaged, destroyed, or stolen while in your care during transit. For example, let's say you operate a flatbed truck transporting lumber from a supplier in Grand Junction to a construction site in Denver. On the way, your load shifts and several boards fall off the trailer onto the highway, getting broken and unusable. Your motor truck cargo policy would cover the cost of the lost lumber. Without it, you or your customer would take a financial loss from the damaged cargo. This type of coverage provides vital protection for a trucker's legal liability for the products hauled in their trailer. Especially for high-value or fragile loads, having an adequate cargo insurance limit is key. Motor truck cargo coverage gives trucking companies peace of mind that they can fulfill their duty for the safe delivery of freight, even if an accident or unforeseen event occurs. For commercial haulers navigating Colorado's mountain passes, rapidly-changing weather, and poor road conditions, this insurance protection is a must.

Reefer Breakdown

Reefer breakdown coverage is a critical insurance policy for refrigerated trucking in Colorado. This type of coverage pays for mechanical breakdowns of the refrigeration unit that could cause cargo loss. For example, let's say you operate a refrigerated semi truck hauling frozen meat products from processing plants in Greeley to regional distribution hubs. While driving an overnight load through the mountains, your reefer unit unexpectedly stops working due to an electrical issue. The temperature in the trailer rises, causing the frozen goods to start thawing and spoiling. Your reefer breakdown insurance would cover the cost of the lost cargo due to the mechanical failure. Without it, you or the shipper would take a major financial hit from the damaged load. Reefer breakdown protection provides vital insurance against equipment failures that could ruin temperature-sensitive freight. For truckers hauling perishable loads across Colorado's varying elevations and climate zones, this coverage is crucial. It gives refrigerated fleets peace of mind that they can fulfill their duty to safely deliver frozen and refrigerated cargo, even if an unforeseen mechanical issue occurs. For trucking companies specializing in temperature-controlled hauling, reefer breakdown insurance is an essential safeguard.

Non-Owned and Trailer Interchange

Non-owned trailer and trailer interchange coverages are important for truckers who separate from their trailers during operations in Colorado. Non-owned trailer insurance protects you when using a trailer you don't own. For example, let's say you are an owner-operator picking up a load from a Denver shipping warehouse. They ask you to use their company-owned trailer to deliver the freight to Colorado Springs. If that trailer gets damaged during your haul, non-owned trailer coverage would pay for the repairs. Without it, you could be liable for the full cost. Trailer interchange coverage applies when you temporarily swap your trailer with another trucker. For instance, you might do a trailer switch to get your loaded trailer closer to the delivery point. If the driver you swapped with damages your trailer, this insurance would provide protection. Or if their trailer gets damaged while connected to your truck, your interchange coverage would pay for it. Having these coverages is crucial for owner-ops and smaller fleets that routinely pull non-owned trailers and do trailer exchanges. They protect your financial exposure when operating with detached equipment you don't own. For truckers in Colorado doing trailer drops and pickups, this insurance protection is vital.

Non-Trucking Liability

Non-trucking liability (NTL) insurance is an important coverage for truckers to have when operating in Colorado without a trailer attached. NTL protects your truck during personal or administrative use when not actively hauling freight. For example, let's say you are an owner-operator who just dropped off a load in Denver. On the way back home you stop to grab dinner. If an accident occurs during that drive, NTL would help pay for injuries or property damage that you are liable for. Without this coverage, your regular trucking policy may not apply off the job. Or let's say you detached your trailer at a truck stop and are driving your bobtail rig to a repair shop. If another driver crashes into you, your NTL policy would provide liability protection since the trailer is not attached. This insurance fills the gap for non-business use. Having non-trucking liability coverage is vital for Colorado truckers to shield personal assets. It provides protection when operating your bobtail rig for maintenance, fuel stops, rest breaks, repositioning, and other activities besides hauling freight. NTL gives trucking businesses peace of mind during trailer-free operation.

Excess Liability

Purchasing excess liability or umbrella insurance is an important consideration for trucking companies operating in Colorado. This supplemental coverage provides additional protection above your primary auto liability limits. For example, let's say your truck is involved in a serious accident on an interstate highway near Denver. Multiple vehicles are struck and several people injured. The at-fault damages end up exceeding your underlying policy's $1 million liability limit. Your excess liability coverage would provide the additional funds needed to cover the losses above $1 million. This added protection prevents you from paying catastrophic claim amounts out of pocket. Excess liability is especially crucial for truckers traversing crowded roads and high-risk areas. Colorado's urban centers like Denver and its winding mountain passes can expose carriers to greater chances of a loss. Having umbrella coverage gives your business added peace of mind and asset protection if the worst happens. It provides an extra shield against massive liability if you are deemed at fault for severe crashes or accidents causing multiple injuries or even fatalities. For trucking companies with substantial assets to lose, carrying excess liability limits is a wise investment.

Workers Compensation

Carrying proper workers compensation insurance is a must for trucking companies with employees operating in Colorado. This coverage pays for medical treatment and lost wages if one of your drivers or workers gets injured on the job. For example, let's say one of your drivers slips and falls while securing a load in Denver, breaking their leg. Your workers comp policy would cover the hospital bills and a portion of the wages lost while recovering. Without this insurance, those costs would come out of your own pocket. Workers comp is required by law for commercial trucking businesses in Colorado with one or more employees. Failing to carry it can lead to significant fines and lawsuits if an employee gets hurt. This insurance protects your finances if your drivers get in accidents or have job-related illnesses and provides benefits like vocational rehab if needed. Having proper workers comp is also crucial for recruiting and retaining drivers. For trucking companies with personnel risks, this coverage brings essential protection and peace of mind.

Occupational Accident

Occupational accident insurance is an important coverage for truck drivers to consider carrying while operating in Colorado. This policy provides benefits if you become injured or ill as a result of your work. For example, let's say you are an independent owner-operator trucker who injures your back while lifting cargo during a delivery in Denver. Your occupational accident coverage would pay for medical treatment related to the back injury. It may also compensate you for lost income while recovering. Without this coverage, those costs would come directly out of your pocket. This insurance can be of great benefit for self-employed truckers and single-person operators in Colorado. Since they are not employees, workers compensation would not apply to them. Occupational accident fills this gap by providing fixed monetary benefits for work-related injuries, illnesses, or accidental death. For owner-operators facing increased physical risks hauling freight, having this affordable supplemental coverage can provide an added safety net. It brings peace of mind that essential bills could still be paid if you became unable to work due to an injury on the job.

General Liability

Truckers general liability insurance is essential coverage for motor carriers operating in Colorado. This policy protects against third-party legal liability claims arising from your trucking operations. For example, let's say you are making a delivery to a retail store in Denver. While unloading cargo from your trailer using a pallet jack, you accidentally damage the building's loading dock. The store owner files a property damage claim demanding you pay for repairs. Your truckers general liability insurance would cover the cost to fix the dock. Without it, the expenses would come out of your own pocket. Having adequate truckers general liability limits protects your business from a variety of exposures not covered under your basic trucking policies. For owner-operators and mid-sized fleets delivering to multiple locations, this coverage is essential to avoid lawsuits or claims diminishing your assets. It provides peace of mind handling freight for demanding customers.
Why Choose The Insurance Store for Truck Insurance in Colorado?
Purchasing insurance for your trucks and business can be complex. Rates, coverage options, and regulations vary greatly between carriers. An independent agency gives you the advantage of choice. That where the team at The Insurance Store comes in.
As an independent agency, we represent leading commercial insurers. We compare rates and coverage options across multiple A-rated carriers to find our customers the best value. Unlike captive agents who only sell policies for one provider, we work for you - not the insurance companies. Our allegiance rests with our clients alone.
With 50+ years of experience in the transportation industry, we understand the unique risks truckers face. Our family-owned agency offers specialized knowledge that large national brokers simply can't match. We've built long-standing partnerships with high-quality carriers that go beyond offering just the lowest rate. When you report a claim, you want an insurer who will pay promptly and treat you fairly - not one who will fight you over every penny.
The Benefits of Choosing The Insurance Store
Trucking expertise

 

- Our agents live and breathe transportation insurance. We know the right questions to ask so you get adequate protection.
Choice of carriers

 

- With 20+ insurer partners, we find you the right fit based on your budget and needs.
Strong relationships

 

- Our carriers don't see you as just another policy. We nurture partnerships at the highest levels.
TIS24 member portal

 

- Our proprietary app allows you to access insurance cards, safety resources, manage payments and more 24/7 from your phone or computer.
Policy review

 

- We re-shop your coverage yearly at renewal to ensure you still have the best deal.
Local and responsive

 

- Our helpful staff answers questions quickly and is always there when you need us.
For customized coverage, five-star service, and real trucking know-how, choose the independent experts at The Insurance Store to protect your Colorado business.
Types of Trucks and Cargo Needing Coverage
With mountains, deserts, and urban centers, Colorado trucking is diverse. Policies can be tailored to properly insure your vehicles, cargo, and operations. Here are some common trucks and commodities that we can help you insure:
We can build a custom program to suit your specific vehicles, cargo, and routes in Colorado. Our experienced agents will answer questions and provide the affordable coverage your trucking operation requires.
Instant Certificates of Insurance with the TIS24 App
Oh, and did we mention our fabulous TIS24 app? A handy tool allowing truckers to issue certificates of insurance, grab ID cards, and even access policy documents from any device, anytime. Technology meets convenience!
Get Assistance with your Colorado Truck Permits & Filings
Let our team at The Insurance Store simplify your licensing and permitting needs. Our in-house compliance division, TIS Trucking Services, handles vehicle registrations, DOT numbers, UCR, 2290 HVUT, and more. We'll ensure you've got all required credentials before hitting the road so you can focus on your business.
Serving the Centennial State and Beyond!
Our expertise isn't confined to Colorado. Trucking through Utah, Arizona, New Mexico, Oklahoma, Kansas, Nebraska, or Wyoming? We have offerings tailor-made for these neighboring states as well!
Get a Quote for Colorado Truck Insurance
Ready to dig into the details for your business and get a personalized quote? Our friendly, knowledgeable team is standing by to help at 888-570-3130 or request a quick quote online.
We look forward to helping you protect your trucks, cargo, and livelihood so you can focus on growing your Colorado trucking empire! Drive safe out there.
---
Colorado Truck Insurance Quote
---
Here is what Our Happy Customers have to say
---
Andrew has provided me with outstanding customer service every time I've worked with him. He is not only polite and professional but he is also quick. He is patient with all of my questions. I've been able to count on him many times to provide me with the best insurance policies for semi-trucks. I will continue to work with Andrew and I recommend others do, too!

Simarjit Singh
---
Not sure if there is ever the chance to give 10 stars but Erin and Codi from The Insurance Store deserve them! It's nice to have an insurance agent that is quick to respond, assist with your needs and anticipate what's needed next! We are new to the commercial insurance industry and they both walked us through with patience and guidance. If you need full service coverage, Erin, Codi and the rest of the team at The Insurance Store are all you need!

Rebecca L
---
TIS was recommended to me by a friend because I needed a new insurance quote and change my trucking authority. Martin in insurance department and Shalyn in permits department were super helpful and got everything I needed done quick to get me back to work.

Jatinder Bal