AZ License #: 1800012486
---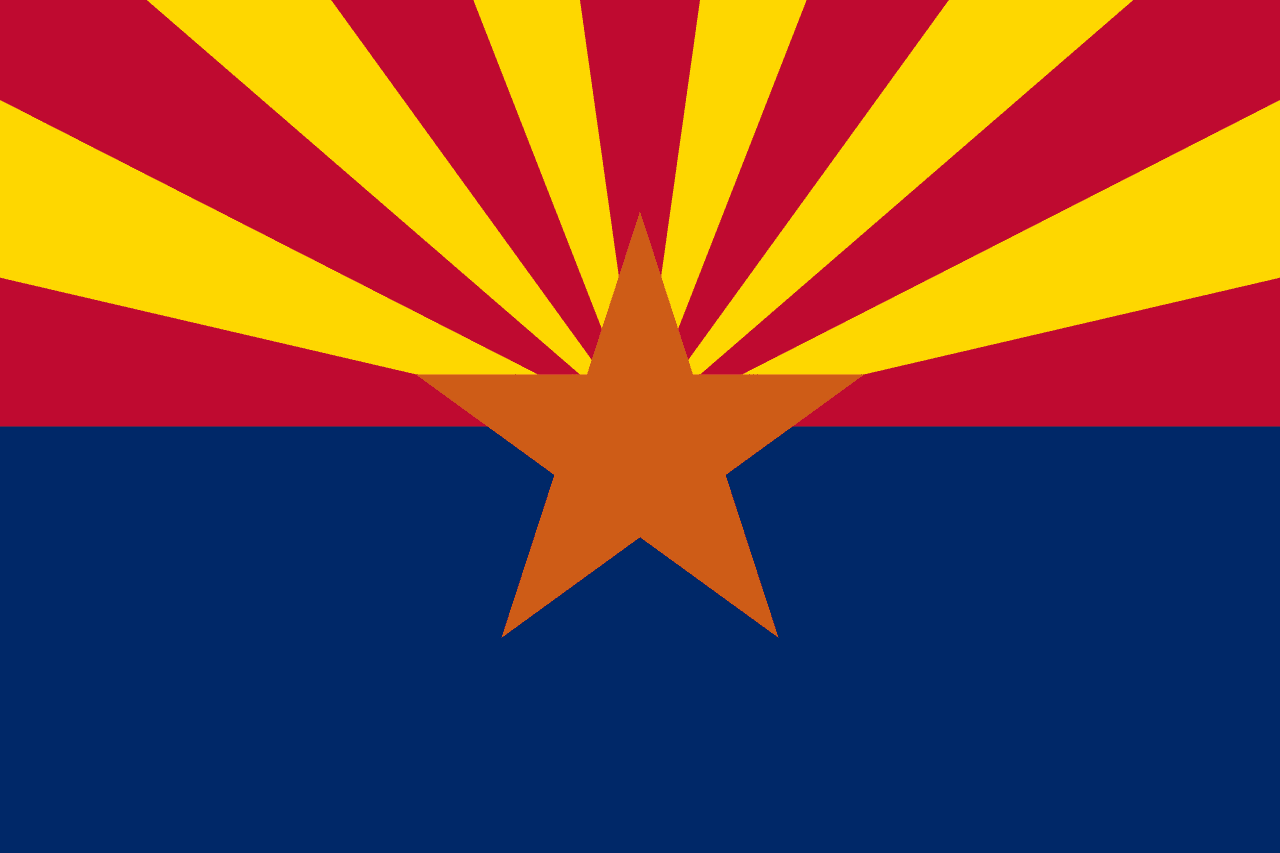 ---
---
Arizona Commercial Truck Insurance
Arizona is a major hub for trucking and logistics in the United States. With its strategic location connecting California to the west coast markets and population centers like Phoenix and Tucson in the southern part of the state, Arizona sees a tremendous amount of truck traffic hauling all kinds of cargo across its interstates and highways.
Whether you're an owner-operator running regional routes out of Phoenix, a small fleet doing local deliveries in Tucson, or a large over-the-road carrier traveling through Arizona as part of longer hauls, having the right commercial truck insurance coverage is crucial for protecting your business.
Arizona sees diverse trucking activity on major interstates like I-10, I-17, I-40 and I-8 which connect the state to California, Las Vegas, Albuquerque and El Paso. Trucks of all sizes and types pass through cities like Phoenix and Tucson hauling everything from reefer and dry van goods to machinery on flatbeds, livestock in cattle carriers, automobiles on car haulers, oil products in tankers, and aggregates in dump trucks. The variety of geography and Arizona's role in west coast distribution results in trucks constantly moving both long haul and short haul loads through the state.
Let's hit the open Arizona road and review some key truck insurance basics. Buckle up!
Understanding Arizona Trucking Insurance Coverages
Now let's look at the key truck insurance coverages motor carriers operating in Arizona need to consider.
---
Auto Liability

Auto liability insurance is critical for Arizona truckers to protect their business in case of an at-fault accident. It covers injuries or property damage you may be legally responsible for. For instance, if one of your drivers rear-ends another vehicle in Phoenix, resulting in injury to the occupants, your liability coverage can pay for their medical expenses and vehicle repair up to the policy limits. It also pays for legal defense costs. Arizona requires minimum liability limits, but most truckers carry higher limits of $1 million or more. This coverage is the backbone of any truck insurance program, helping you manage accident-related risks. No Arizona trucking operation should be on the road without sufficient auto liability limits to protect their assets.

Physical Damage

Physical damage coverage is crucial for protecting your trucks themselves while operating in Arizona. It covers repairs or replacement if your rigs are damaged in a collision, rollover, fire, vandalism, theft or other covered causes. For example, let's say you have a tractor-trailer traveling on I-10 near Tempe and another vehicle sideswipes the rig, resulting in significant damage. Your physical damage coverage would pay for the repairs and get your truck back on the road quickly rather than having to pay these costly expenses out of pocket. This coverage provides peace of mind that your investment in your vehicles is protected on Arizona highways. Physical damage is essential for all trucking companies to consider as part of a comprehensive insurance program.

Motor Truck Cargo

Motor truck cargo insurance is essential for Arizona truckers hauling loads belonging to customers or other third parties. It covers your liability if the cargo in your care is damaged, lost or stolen during transit. For example, let's say you are hauling a load of electronics from Glendale to San Diego. If your rig overturns on I-8 just outside of Yuma and the electronics are destroyed, your cargo coverage will pay the customer for the value of the damaged goods. Without it, you would be personally responsible for replacing thousands of dollars of electronics! Having sufficient motor truck cargo limits ensures you won't take a big financial hit if cargo is lost or damaged while in your custody. Cargo coverage is a must-have for any trucking company hauling loads for others.

Reefer Breakdown

For truckers hauling temperature-sensitive cargo in refrigerated trailers, reefer breakdown coverage is critical protection in Arizona. It covers damage to perishable goods if the refrigeration unit stops working properly. For instance, let's say you are carrying a load of produce from Nogales to Phoenix when your reefer unit malfunctions, causing the temperature to rise and spoil the produce. Your reefer breakdown coverage will pay for the lost cargo. Standard motor truck cargo policies may exclude loss from temperature variation. Reefer breakdown coverage fills this gap by specifically insuring cargo loss from refrigeration failure. For any carrier hauling fruits, vegetables, meat, dairy or other perishables in Arizona, having reefer breakdown coverage could end up saving you thousands in claims costs. It's specialized protection refrigerated haulers need.

Non-Owned and Trailer Interchange

When hauling loads in Arizona, sometimes truckers need to utilize trailers they don't own, either by interchanging with another carrier or leasing a trailer. Non-owned trailer liability and interchange coverage become very important in these situations. They provide liability protection when you operate a trailer you don't own. For example, if you pick up a load in Tucson using an interchanged reefer trailer and are then involved in an accident causing cargo damage, non-owned trailer coverage responds to cover your liability for the claimant's loss. Without it, you could be personally responsible for extensive costs. Both non-owned and interchange coverage fill a vital gap for when you operate equipment not owned by your business. Smart Arizona truckers make sure to carry these coverages.

Non-Trucking Liability

Non-trucking liability coverage is important for Arizona truckers to fill gaps between standard commercial auto coverage and personal auto. It covers you if you have an accident during non-business use like bobtailing for repairs, driving to a doctor appointment, or operating outside your trucking authority. For instance, let's say you are driving your rig on a personal trip to Sedona without a load when another driver hits you. Your regular truck policy may not apply since you were driving for personal reasons. Non-trucking liability would cover damages to the other driver. Without it, your personal auto insurance would need to respond and may not have high enough limits. Non-trucking liability fills the gap by providing coverage when operating your truck for uses besides your standard business activity. Arizona truckers should consider it for full protection.

Excess Liability

For larger trucking companies with significant assets to protect, excess liability coverage above auto policy limits is critical. It provides an additional layer of protection by adding higher limits that kick in once primary coverages are exhausted. For example, if you have a severe accident near Chandler causing multiple injuries and your primary $1 million auto liability limit is used up, excess liability of say $5 million would apply to continue covering remaining claims. Without excess coverage, you'd be personally responsible for anything over your primary limit, putting your business assets at risk. Excess liability limits give Arizona truckers added peace of mind by having extra protection for catastrophic accidents. When evaluating risks, larger fleets may want excess limits of $5 million, $10 million or more depending on potential exposure.

Workers Compensation

Workers compensation insurance is mandatory in Arizona for covering injuries, medical expenses and lost wages if an employee is hurt on the job. Trucking companies need this protection for drivers and other employees. For instance, let's say one of your drivers slips and falls unloading freight at a Phoenix warehouse, breaking their leg. Workers comp would cover their medical treatment, hospital bills, and reimburse lost wages while recovering. Without it, you'd pay these significant costs out-of-pocket. Workers comp also provides benefits if an occupational illness arises for an employee. Trucking companies rely on skilled drivers - so protecting them through workers comp allows you to focus on your business operations rather than serious employee injuries. It's an essential coverage that no Arizona trucking company should operate without.

Occupational Accident

For owner-operators and single truckers who don't have employees, occupational accident coverage is important protection while working in Arizona. It provides medical and disability benefits if you are injured on the job but not operating your truck - like loading cargo or slipping on a dock. For example, let's say you strain your back while securing a load in Scottsdale. Occupational accident would provide coverage for doctor bills and compensation while recovering. Unlike workers compensation, it covers you as the business owner. Without it, a serious injury could prevent you from working and earning income. Occupational accident fills this gap by providing non-trucking medical/disability benefits. For Arizona owner-operators, it's affordable peace of mind in case an injury occurs away from your truck.

General Liability

In addition to commercial auto coverage, Arizona trucking businesses should consider a general liability policy. This covers exposures not related to the operation of your trucks. For instance, if a customer touring your Mesa office slips and falls down some stairs, general liability would cover their medical bills and protect your company from a lawsuit. Or let's say an electrical fire at your warehouse damages nearby customer inventory - your general liability would pay for those losses. It also covers things like property damage during loading/unloading at your facility. Without general liability, these types of non-auto claims could end up being paid out of your own pocket. A general liability policy fills in the gaps around your premises and business operations that a standard motor truck cargo policy does not. For comprehensive protection, smart Arizona trucking companies invest in this additional coverage.
Why Choose The Insurance Store for Truck Insurance in Arizona?
As you can see, truck insurance can get complicated quickly with various coverages involved. This makes having a trusted insurance advisor all the more important. Here are some benefits of working with an independent agency like The Insurance Store:
No bias toward one carrier

 

- Unlike "captive" agents selling for only one carrier, we are able to shop among multiple insurance companies to find you the best rate and coverage options. We act in your interest, not the insurer's.
Trucking expertise

 

- With over 50 years specializing in the transportation industry, we understand the unique risks, exposures and insurance needs for trucking companies. We speak your language.
Superior service

 

- As a family-owned agency, we pride ourselves on providing personalized service and building long-term relationships with our clients. You're more than just a policy number.
TIS24 online access

 

- Our policyholders enjoy 24/7 online access to their policy documents, insurance ID cards, safety & compliance resources, and more through our TIS24 portal.
Insurance for All Types of Trucking Operations
From dump trucks in Mesa to tankers in Chandler, the TIS team, with its half-century legacy, ensures we've got specialized insurance programs to fit every truck, trailer, or cargo type.
Here are some types of trucking operations we can help you find insurance for in Arizona:
Get Assistance with your Arizona Truck Permits & Filings
In addition, we have an in-house permits and licensing team called TIS Trucking Services. They can assist with permitting needs in Arizona and handle your new DOT, biennial updates, UCR registration, 2290's, and much more.
Serving the Grand Canyon State and Beyond!
We can also handle truck insurance needs in surrounding states near Arizona including California, Nevada, Utah, New Mexico, and Texas. Wherever your trucks are rolling across the 48 states, we've got you covered.
Get a Quote for Arizona Truck Insurance
As an independent insurance agency, we love helping trucking companies find the most appropriate coverage at the best possible rate. We make it easy by handling everything from quote to policy issuance to certificates of insurance and more in-house under one roof.
Give us a call at 888-570-3130, request a quote online, or stop by our Arizona office location in the Phoenix-Chandler area. Our truck insurance experts are ready to help!
---
Arizona Truck Insurance Quote
---
Here is what Our Happy Customers have to say
---
Great customer service. Great, especially for the new Owner Operator with little experience struggling to get insurance. Check out Glena, she is very welcoming and patient. Overall beautiful experience. Would absolutely recommend.

Eric Kamga
---
Erin as well as her team has made this process so easy. She takes care of business and answer's any and all questions that you may have. I definitely recommend her and her team. Thank you again Erin.

Charles Evans
---
Lindsay Santos and her team were amazing! We recently needed to find a new commercial agent and we have found the best! They were persistent in receiving various quotes for our commercial trucking business. I look forward to a long business relationship with this company!

Constance King