AZ License #: 1800012486
---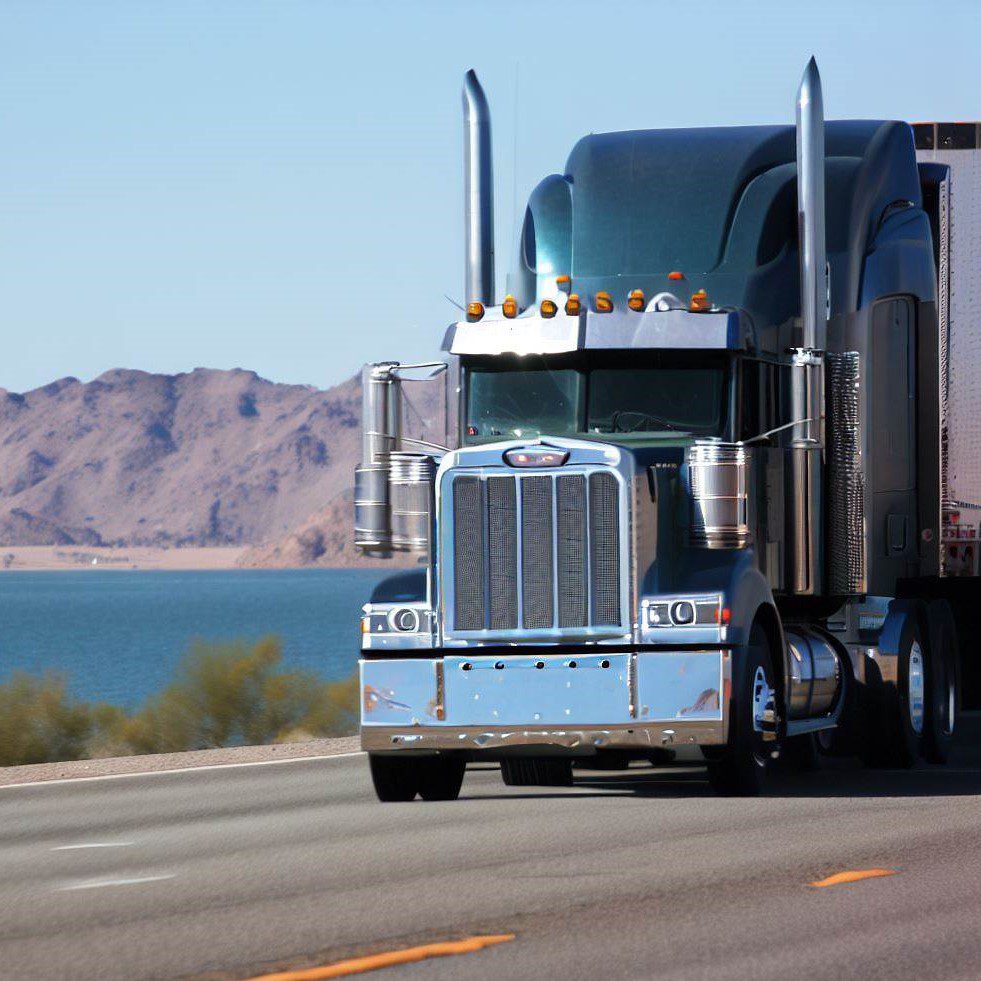 ---
---
Lake Havasu, Arizona Commercial Truck Insurance
Once upon a highway in Lake Havasu, Arizona, where the days are hotter than a Carolina Reaper and the blue skies stretch as wide as a long-haul trucker's grin, a particular question remains paramount for those in the trucking business. "How do I secure the best commercial truck insurance?" Well, pull up a seat, hitch your wagon and let's delve into this journey together, shall we?
The Lake Havasu Trucking Landscape: An Ocean of Opportunity
Lake Havasu, the gem of Arizona, has plenty of surprises tucked under its hood. Famous for the London Bridge, yes, you heard it right, the bona fide London Bridge! It was transported brick by brick from London to Lake Havasu in the 1960s. This isn't the only thing that's traveled a long distance to this sun-kissed city though.
Lake Havasu serves as a crucial node in the transportation network, with trucking playing a key role. A variety of cargo gets hauled in these parts, from building materials for our growing suburbs like Desert Hills and Crystal Beach, to products for the numerous tourist hotspots. Heck, we even transport Christmas trees to Santa's Village during the holiday season!
Roadmap to Truck Insurance: Your Seatbelt to Financial Security
When it comes to understanding the nuances of truck insurance in Lake Havasu, consider us your trusty co-pilot. Just as a skilled mechanic would know their Peterbilt from their Freightliner, we at The Insurance Store, understand the ins and outs of commercial truck insurance. Let's break down some of the coverages that keep you truckin' without a hiccup.
---
Auto Liability

Auto Liability? More like Auto Lifesaver. This coverage is as mandatory as wearing your cowboy boots at a rodeo. It safeguards you from the financial fallout of accidents where you're at fault.

Physical Damage

Physical Damage coverage, is the Batman to your Batmobile. Whether a boisterous bighorn sheep dents your hood near Lake Havasu State Park or you have a fender-bender in Downtown Bullhead City, this coverage has your back.

Motor Truck Cargo

Consider Motor Truck Cargo as the bodyguard for your freight. Whether you're hauling souvenir trinkets for the gift shops on Main Street or transporting boat equipment for the speedboat races, this coverage ensures your cargo is protected against loss or damage.

Trailer Interchange

Trailer Interchange coverage is like a good babysitter for your trailer. It steps in when you're responsible for damage to a trailer that doesn't belong to you.

Non-Trucking Liability

Non-Trucking Liability is your Sunday best, providing coverage for when your truck is used for non-business purposes. Think of it as a safety net for your weekend drives along the river on Highway 95.

Workers Comp & General Liability

Finally, we've got the twin titans: Workers Compensation and General Liability. They're the superheroes that protect you from lawsuits related to workplace injuries and other business risks.
Why The Insurance Store? Family Values, A+ Coverage, and Technology to Boot
The Insurance Store, a family-owned business with a 50-year-long legacy, is not just your insurance provider, but your partner. We're like the mom-and-pop diner that knows just how you like your coffee.
We have access to numerous A+ rated insurance carriers specializing in commercial transportation risks. Imagine a buffet of options, only it's about insurance and not all-you-can-eat shrimp.
What's more? With our mobile app TIS24, truckers can issue their certificates of insurance at any time, from anywhere. It's as easy as pie, and you don't even have to put down your coffee mug.
Truck Permits and Filings? We've Got You Covered
Now, this might sound as exciting as watching paint dry, but it's important stuff – truck permits and filings. Good news though, we have a dedicated division, TIS Trucking Services, that can help you navigate these choppy bureaucratic waters. It's as smooth sailing as a leisurely boat ride on Lake Havasu!
The Final Mile: Join the TIS Family
Navigating the highways of commercial truck insurance doesn't have to feel like you're stuck in the desert without a map. Especially when you've got the TIS team in your corner. With our experience, dedication, and friendly service, we're ready to gear up and hit the road with you.
So, why not give us a ring at 800-354-8535 or request a quote today? With TIS, peace of mind is just a pit stop away. And remember, wherever you're trucking in Lake Havasu, we're with you every mile of the journey. Keep on truckin', folks!
---
Get a Quote for Truck Insurance
---
Here is what Our Happy Customers have to say
---
Really appreciate the friendliness and knowledge special thanks to Lindsay Santos for the help.

Alex O.