TX License #: 2023175
---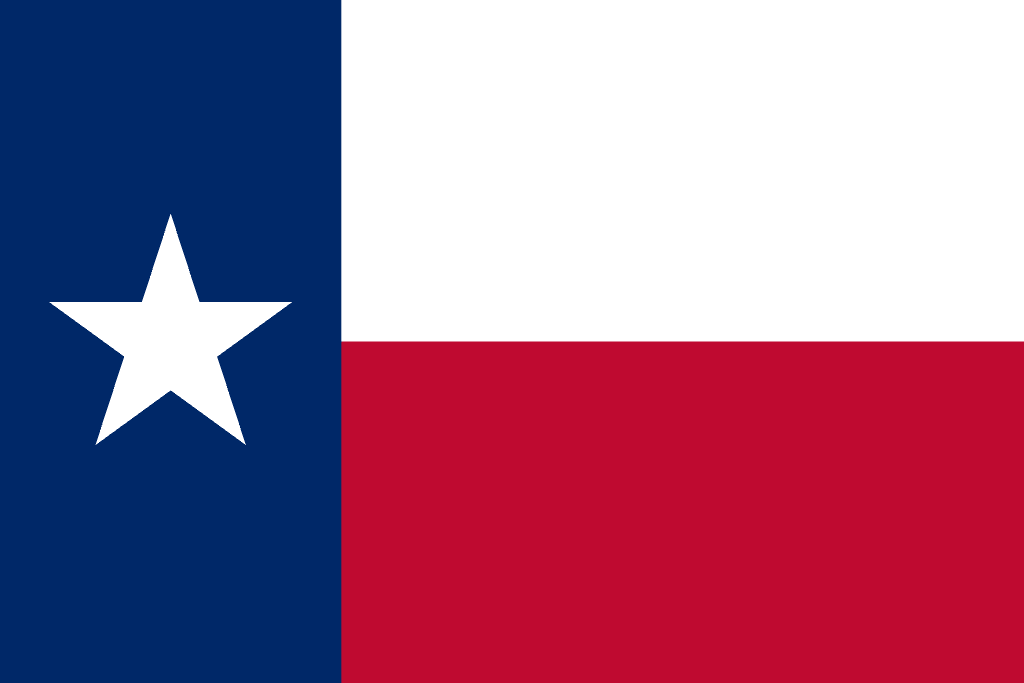 ---
---
Texas Commercial Truck Insurance
They call Texas the Lone Star State, but when it comes to trucking, this place is anything but lonely. With major ports and bustling interstates running all over, Texas is trucking central, keeping cargo rolling day and night. Whether you're maneuvering the busy roads around Houston, Dallas, and Austin, or cruising the long stretches out west carrying livestock, produce or oil rig parts, the opportunities here are endless. The state runs on truck power - you guys keep the economy pumping!
But that much action also brings risks. You must protect your livelihood with proper Texas commercial truck insurance. We know the challenges of life behind the wheel and can set you up with affordable coverage for your rig, cargo, and routes within the state. Our job at The Insurance Store is keeping truckers like you safely on the road so you can focus on the horizons ahead. Our team understands the uniqueness of Texas transportation. We'll craft custom coverage to fit your fleet, whether based locally or traveling through. Key requirements include ample auto liability limits and cargo insurance for high-value loads.
Hit the Texas highways with confidence. We'll connect you with top insurers and provide responsive, ongoing support. Don't just fulfill state minimums, exceed them. Our agents make it easy to get umbrella protection that truly safeguards your business. Trust the TIS team to secure insurance designed for Texas trucking operations. With proper preparation, you can focus on the journey ahead - we'll watch your back every mile.
Understanding Texas Trucking Insurance Coverages
Now, as diverse as the freight they haul, so are the risks the trucking industry faces. That's where the TIS team swoops in. We provide insurance programs that fit your needs like a glove. We've got your back, with coverage as varied as Texas itself. Let's take a look, shall we?
---
Auto Liability

Don't hit the road without liability coverage for your rig. This insurance pays for injuries or property damage if you cause an accident. How much you need depends on your truck's size and routes. A smaller rig under 26,000 lbs doing deliveries inside Texas requires at least $300,000 liability. But a big ol' semi hauling interstate needs a minimum of $750,000. Even if Texas didn't make liability insurance mandatory, you'd still want adequate coverage to guard your assets if you wreck someone. Lawsuits from crashes can get real expensive real fast without insurance. We can hook you up with the right liability policy for your trucking operation so you're not left footing the bills. Protect your livelihood and drive legal - get those liability limits dialed in before rolling out!

Physical Damage

Just because Texas doesn't require physical damage coverage doesn't mean you shouldn't have it. This insurance pays to fix or replace your rig if it's damaged. Let's say you hit a huge pothole and bend your truck's axle outside of Fort Worth. Or a hail storm in Amarillo cracks your windshield and puts a few big dents into your rig. No bueno! Physical damage insurance, also called collision or comprehensive, will pay for repairs minus your deductible. It saves you from fat bills just to get your busted truck back on the road. And if your ride gets totaled, physical damage can pay actual cash value to help replace it. Protect your wheels and your wallet - ask about adding physical damage when you're getting Texas liability coverage. A few more bucks a month is cheap peace of mind in case your rig gets smashed.

Motor Truck Cargo

Cargo insurance can save your hide if you're hauling expensive freight in Texas. Let's say you've got a flatbed loaded up with oil field equipment and some yahoo sideswipes your rig, smashing that cargo. Without cargo coverage, you're on the hook for all that busted equipment. But with a policy, you can file a claim to get paid back for the damaged goods. Same goes if some bandit steals cargo off your trailer overnight. Don't roll the dice - ask about cargo coverage when getting your truck policy to protect your business from taking a big loss.

Reefer Breakdown

If you haul perishables in Texas, don't forget reefer breakdown coverage. Say you're hauling a trailer of frozen foods from El Paso to San Antonio. But halfway there your reefer unit dies, turning the items into a 100 degree mishap. Reefer breakdown insurance will pay for the spoiled cargo, saving you a melted headache. Make sure your policy covers mechanical failure if your refrigeration goes kaput. Protect your precious perishable loads and your wallet - ask about adding reefer breakdown when getting Texas trucking insurance.

Trailer Interchange

Trailer interchange insurance is a type of coverage that provides protection for trucking companies when they swap or interchange trailers with other carriers. For example, let's say Bob's Trucking Company based in Houston needs to haul a load down to Laredo. They don't have a trailer available, so they borrow one from ABC Trucking Company. While using the borrowed trailer, Bob's driver gets into an accident and damages the trailer. Without trailer interchange insurance, Bob's Trucking would be liable for the damage. With the insurance, the policy would pay for the repairs, saving Bob's money and hassle. This allows trucking companies to more easily share equipment and collaborate while protecting themselves from liability during the interchange.

Non-Trucking Liability

Even truckers need some playtime after work. Non-Trucking Liability (NTL) coverage protects when using your rig for personal stuff - like catching a bite to eat or running errands off duty. It covers liability if you have an accident in the truck when not working. Bobtail coverage provides similar protection when driving the tractor without a trailer attached, like deadheading to a repair shop. While Texas doesn't require NTL or bobtail policies, they're good ideas to protect your assets 24/7. When getting your commercial trucking policy, ask about adding non-trucking liability and bobtail to cover all the bases - on the job and off. Then you can focus on some much-needed R&R without worry.

Excess Liability

Bigger trucking companies in Texas often get extra protection with excess liability coverage. This kicks in when your normal auto liability maxes out. Let's say you cause an accident that injures multiple parties, totaling $2 million in damages. If your underlying policy covers $1 million, excess liability would pay the additional $1 million so it doesn't come out of your pocket. It provides an extra shield for worst-case scenarios. Excess liability gives peace of mind to large fleets running risky routes. Make sure you've got ample umbrella coverage on top of standard limits.

Workers Compensation

Texas law says most trucking businesses gotta carry workers' comp to cover employees injured on the job. Let's say one of your drivers gets in a crash and breaks their leg. Their medical bills and lost wages would be covered by your workers' compensation insurance rather than coming straight out of your pocket. The premium depends on payroll, job hazards and your claims history. While pricey, it's crucial protection from massive costs when employees get hurt. Don't risk it - make workers' comp part of your Texas truck insurance program.

Occupational Accident

For independent truckers and owner-ops in Texas, occupational accident coverage is key. Unlike workers' comp for employees, this insurance pays cash benefits if you're injured working. Let's say you fall loading your trailer and break your wrist. Occupational accident would provide supplemental income and help cover medical bills as you recover. It also pays for permanent injuries or accidental death. While not mandatory, it's cheap peace of mind.

General Liability

Don't forget to cover your backside with general liability insurance. This coverage pays if a third party gets injured or has property damaged because of your operations, even off the road. Let's say a visitor trips and falls at your office, breaking their arm. Without GL coverage, their medical bills come straight outta your pocket. Or what if your mechanic accidentally crashes a customer's rig he's test driving? General liability would pay for the repairs to that truck. Most policies also cover legal defenses if you get sued. It's cheap protection from premises accidents and lawsuits that could hit your bottom line hard. Ask your TIS agent about getting enough GL coverage limits for a Texas-sized business like yours. Can't put a price on peace of mind.
Why Should I use a Texas Insurance Agent?
Every truck is unique and has its own quirks. Just like you! And, with our 50 years of experience, the TIS team knows this. We provide insurance programs tailored to your needs, covering a vast array of trucks, trailers, and commodities.
Here are some types of trucking operations we can help you find insurance for:
Instant Certificates of Insurance with the TIS24 App
TIS24 is our handy app that lets you issue your certificates of insurance, access your ID cards, and manage your policy documents, anytime, anywhere. Now, that's convenience, Texas style!
Get Assistance with your Texas Truck Permits & Filings
We know, dealing with truck permits and filings can be as confusing as a tumbleweed in a hurricane. But, have no fear! TIS Trucking Services, our permits division, is here to help navigate the maze of commercial trucking permits you need in Texas.
Serving Texas and Beyond!
What's more, we're not just about Texas. We offer our insurance services in all states bordering Texas too – that's New Mexico, Oklahoma, Arkansas, and Louisiana, folks. So, no matter where you are in the great Southwest, we've got you covered.
Get a Quote for Texas Truck Insurance
Ready to hit the open road with peace of mind? Give our friendly team a call at 888-570-3130 or request a quote today. The Insurance Store - your trusted partner in Texas commercial truck insurance.
---
Texas Truck Insurance Quote
---
Here is what Our Happy Customers have to say
---
The Insurance Store is the most responsive and professional company to provide/locate a quote and coverage for our Peterbilt Super 10! I received one quote within 30 minutes of my initial call. Waited a day and received a additional 2 quotes and coverage within 24 hours. We struggled for weeks with unresponsive companies, failed attempts, and no call backs. We are happy to have found them. Thank you Lindsay!

V. Silva
---
Amazing Experience!! I definitely recommend this agency. Lorraine Davenport has provided top of the line service and addressed all our inquiries and questions in a timely fashion. Super professional, always there and super responsive! Very happy we have found this agency.

Cynthia Eddy
---
My agent Selene is super polite and extremely nice, and extremely helpful on getting the best prices for the customer. She did the best job on getting me the same coverage while saving me a nice amount of money. I am extremely happy and will continue coming to her.

Marisela Hernandez