TX License #: 2023175
---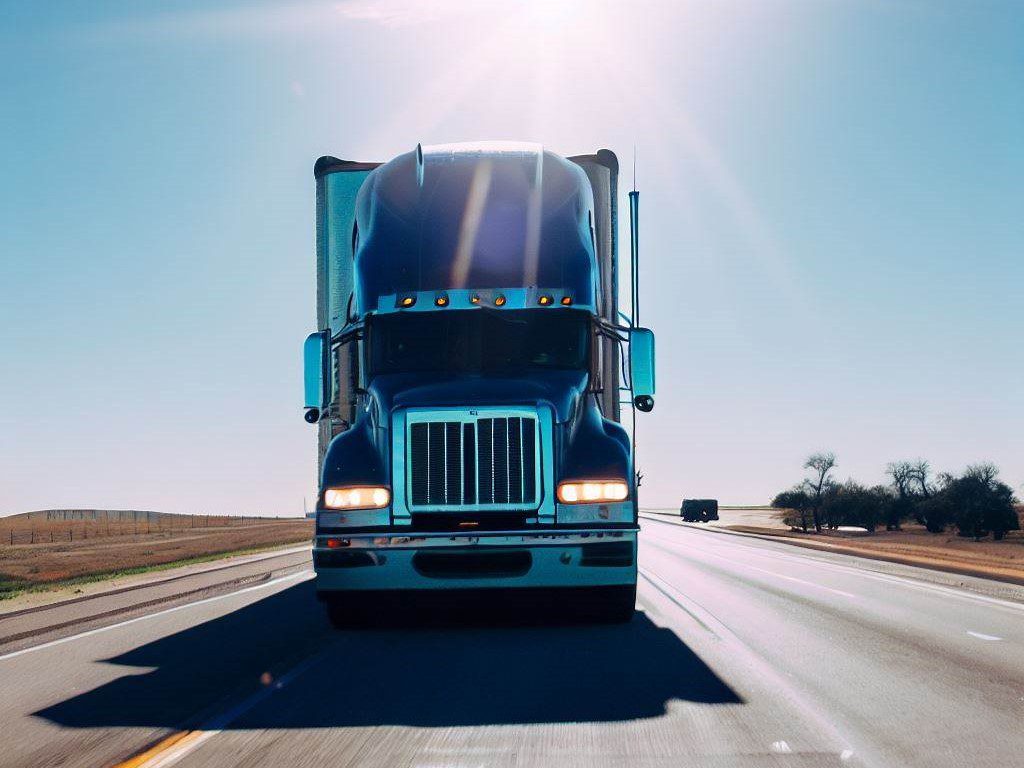 ---
---
Commercial Truck Insurance in Laredo, Texas
Laredo, Texas - a city where the sun always shines, the Rio Grande flows majestically, and the trucks, well, they never stop rollin'. Situated on the border of Texas and Mexico, Laredo is the nation's largest inland port and a vital hub for international trade. More than 14,000 trucks pass through this bustling city daily, hauling a whopping $203 billion worth of cargo each year. Now that's a lot of trucks carrying a whole lot of stuff! From fresh produce to electronics, if it exists, it's probably been transported through Laredo.
But let's shift gears here. With a city as busy as Laredo, where semi-trucks rule the roads and the transportation sector is the backbone of the economy, it's vital to talk about something folks often overlook - Commercial Truck Insurance.
Essential Coverage Options for Laredo Truck Insurance
The nitty-gritty of insurance might not be as exciting as the open road, but ignoring it is as wise as a skunk attending a lawn party. Laredo Texas commercial truck insurance isn't just a nice-to-have; it's an absolute must-have. And if you're a trucker, you know it isn't about "if" you'll need it, but "when". But why is it so gosh-darn important?
---
Auto Liability

Picture this: You're cruising down the Laredo streets, right by the historic San Agustin de Laredo district, when suddenly, a driver pulls out in front of your semi-truck. Uh-oh! In Laredo, accidents are as frequent as hot days in summer. Auto Liability Insurance has your back, covering any bodily injuries or property damage you might cause.

Physical Damage

Ain't it a crying shame when your shiny big rig gets damaged? Be it a vandal in North Heights or a rogue tumbleweed in Laredo Ranchettes, Physical Damage Coverage ensures your truck will be back in top shape quicker than a cowboy can draw his pistol.

Motor Truck Cargo

Remember that $203 billion worth of cargo? It doesn't just magically protect itself! Motor Truck Cargo Insurance is the superhero, ensuring your freight's safety from theft or damage.

Trailer Interchange

Let's say you're in El Cenizo, doing a trailer interchange. One mistake and you could be looking at some serious damage. But don't sweat it, Trailer Interchange Coverage got you covered like a gravy on a biscuit.

Non-Trucking Liability and Other Coverages

We get it. Not all your time is spent on the clock. Maybe you're exploring the Republic of the Rio Grande Museum on your off time when something happens to your truck. Non-Trucking Liability covers these "non-business" hours. And let's not forget Workers Compensation, General Liability, and other essential coverages that keep you truckin' with peace of mind.
Rolling With The Insurance Store: A Trusted Partner On The Open Road
Enough about the risks and worries! How about we chat about a solution that'll make 'em disappear quicker than ice cream on a hot Texas afternoon? Enter The Insurance Store, your friendly neighborhood insurance agency. We're not just some fly-by-night, here-today-gone-tomorrow outfit. No siree! We're a family-owned business, helping truckers for over 50 years. And like a good potluck, we bring a variety of A+ rated insurance carriers to the table, all specializing in commercial transportation risks.
Tech-Savvy TIS24 Mobile App
Gone are the days of lengthy paperwork and time-consuming processes. With our TIS24 mobile app, you can issue your certificates of insurance from your phone or computer anytime, anywhere. Just like the non-stop trucking action in Laredo, we're always on, always ready.
TIS Trucking Services: Your Permit Pit Stop
Navigating the permit and filing process in Texas is as tricky as a rattlesnake in a sleeping bag. But don't you worry about that bureaucratic red tape; our TIS Trucking Services is here to help! Whether you need assistance with state permits, IFTA, IRP, UCR, or any other commercial trucking filings, we've got your back, Jack!
The Open Road Awaits. Are You Covered?
Navigating the bustling trucking industry in Laredo, Texas, without the right commercial truck insurance is like playing a game of chicken with a freight train – it's just not a good idea. So why take the risk when you can roll with us at The Insurance Store? Don't get caught in a Texas-sized pickle; give our friendly team a buzz at 888-570-3130 or request a quote online.
Remember, in Laredo, the trucks never stop, and neither do we. With The Insurance Store, you're never alone on that long, open road. After all, isn't it about time you got insurance that can keep up with your pace?
---
Get a Quote for Truck Insurance
---
Here is what Our Happy Customers have to say
---
Erin and Lara are the absolute best agents I've ever dealt with. No matter what the issue they make sure that I'm taken care of. I wouldn't change agents for anything! They also have my business completely covered and I mean that literally from experience.

Omar H.