TX License #: 2023175
---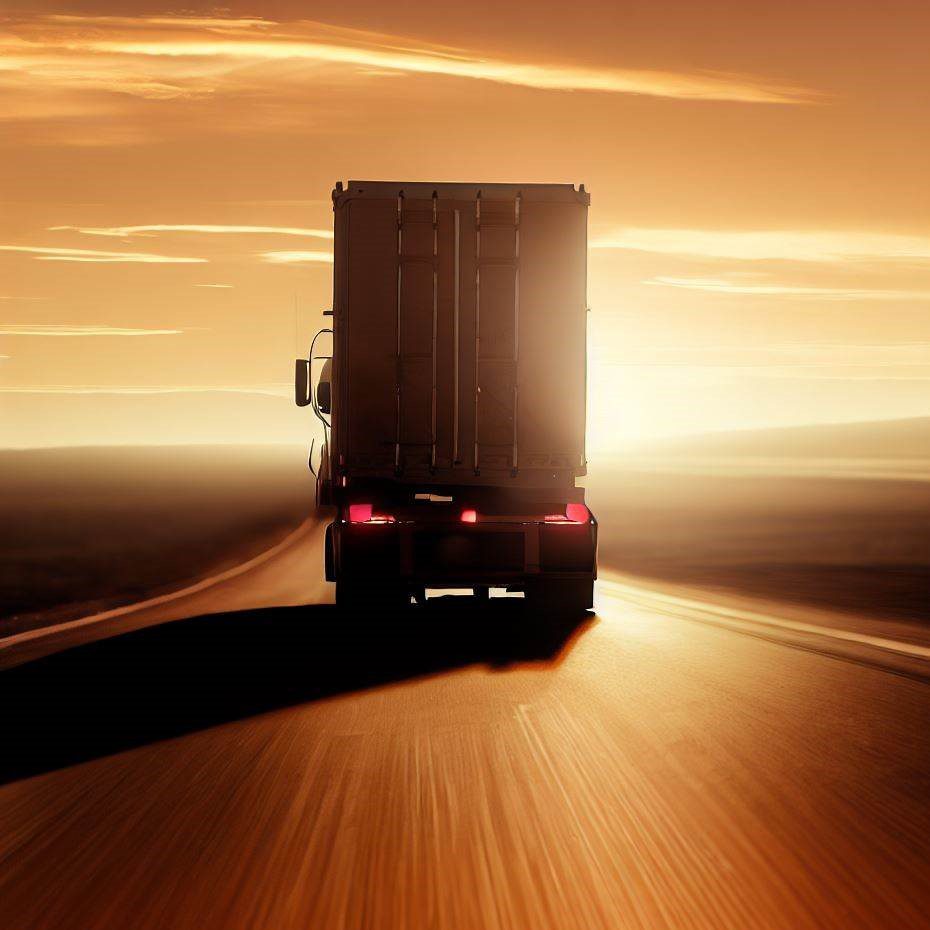 ---
---
Trucking the Sun City: Commercial Truck Insurance in El Paso, Texas
If you're here, you're probably looking for something a bit specific, a bit unique. Maybe you're a hard-hitting freight transporter hauling car parts across the border, or you're navigating the city streets of El Paso, delivering locally grown chilies for your favorite Mexican restaurant. Whatever your cargo, we've got your back! Enter the world of "El Paso Texas commercial truck insurance," a realm as intriguing and diverse as El Paso itself.
Smack dab in the heart of the Chihuahuan Desert, nestled between New Mexico and the Mexican state of Chihuahua, lies El Paso, Texas. Often dubbed "Sun City" for its abundance of sunshine-filled days, El Paso is as vibrant and dynamic as they come. With a history stretching back centuries, it's a city that embraces its blend of cultures, flavors, and landscapes.
Home to landmarks like the Franklin Mountains State Park, the world's largest urban park, and the stunningly beautiful Mission Trail, El Paso is anything but ordinary. And when it comes to trucking, El Paso is no different. Picture this: one minute you're transporting freight across the massive Bridge of the Americas, and the next, you're wheeling through the rugged Texan plains, carrying everything from electronics to local cotton.
Sounds like quite the journey, right? That's why, like a loyal sidekick, we're here to help you navigate the complexities of commercial truck insurance.
The Whole Kit and Caboodle: Truck Insurance Coverages You Can't Ignore
Understanding insurance isn't everyone's idea of a jamboree, but when it comes to commercial truck insurance, it's worth the time. You see, protecting your business isn't about having one policy; it's about a blend of coverages that safeguard every nook and cranny of your operation. Here are a few you'll find indispensable in El Paso:
---
Auto Liability

Bumpin' uglies with another vehicle on Interstate 10? Auto Liability insurance swoops in to cover the costs associated with injury or property damage to others in an accident where you're at fault.

Physical Damage

It covers the repair or replacement costs of your truck, whether the damage arises from an accident, theft, or Mother Nature having a bad day.

Motor Truck Cargo

El Paso's diverse economy means trucks carry a mishmash of freight - from automobile parts to the famed Hatch chilies. If you're hauling these beauties and something goes awry, Motor Truck Cargo insurance ensures your freight is covered.

Trailer Interchange

Trailer interchange covers physical damage to trailers that aren't owned by you but are under your care.

Non-Trucking Liability

Non-Trucking Liability insurance provides coverage for any personal use of your commercial truck when you're not under dispatch.

Workers Comp

This is for your team, the backbone of your business. Workers Compensation protects your employees if they get injured or fall ill because of work-related incidents.

General Liability

This coverage is as general as the name suggests. It protects your business from various liabilities like slander, libel, and property damage that aren't covered by other insurance policies.
Join The Insurance Store Family
Choosing the right commercial truck insurance is crucial, but so is finding the right agency. The Insurance Store, or TIS, as we fondly call it, is your one-stop-shop for all your trucking insurance needs in El Paso. We're not just any independent agency; we're a family. And we've been safeguarding trucking businesses like yours for over 50 years.
We boast access to numerous A+ rated insurance carriers that specialize in commercial transportation risks, offering you the best protection at competitive prices. And did we mention our TIS24 mobile app? This handy little tool allows you to issue your certificates of insurance at any time, from anywhere! Talk about convenience at your fingertips!
Permits and Filings Made Easy
Wading through permits and filings can feel like trying to lasso a tornado, especially in the world of trucking. But don't you worry; we've got you covered there too. Our permits division, TIS Trucking Services, takes the hassle out of handling those pesky commercial trucking permits.
Whether you need an oversize permit to transport wind turbine blades to the New Mexico border or need to navigate the intricacies of the Texas Department of Motor Vehicles, TIS Trucking Services is your knight in shining...paperwork!
Time For You To Take the Wheel
We've journeyed through the ins and outs of commercial truck insurance in El Paso, and now it's time for you to take the wheel. Whether you're new to the game or an old hand at trucking, having the right coverage can make all the difference.
Our friendly TIS team is waiting at 888-570-3130, ready to help you navigate the El Paso Texas commercial truck insurance landscape. So why wait? Jumpstart your journey with the TIS family today. After all, the road is always clearer with the right insurance coverage, don't ya think?
---
Get a Quote for Truck Insurance
---
Here is what Our Happy Customers have to say
---
All of the staff here are professional, and a pleasure to do business with. Lindsay did a great job getting me terrific rates for my small trucking company. Thank you, Lindsay.

Dustin Smith