TX License #: 2023175
---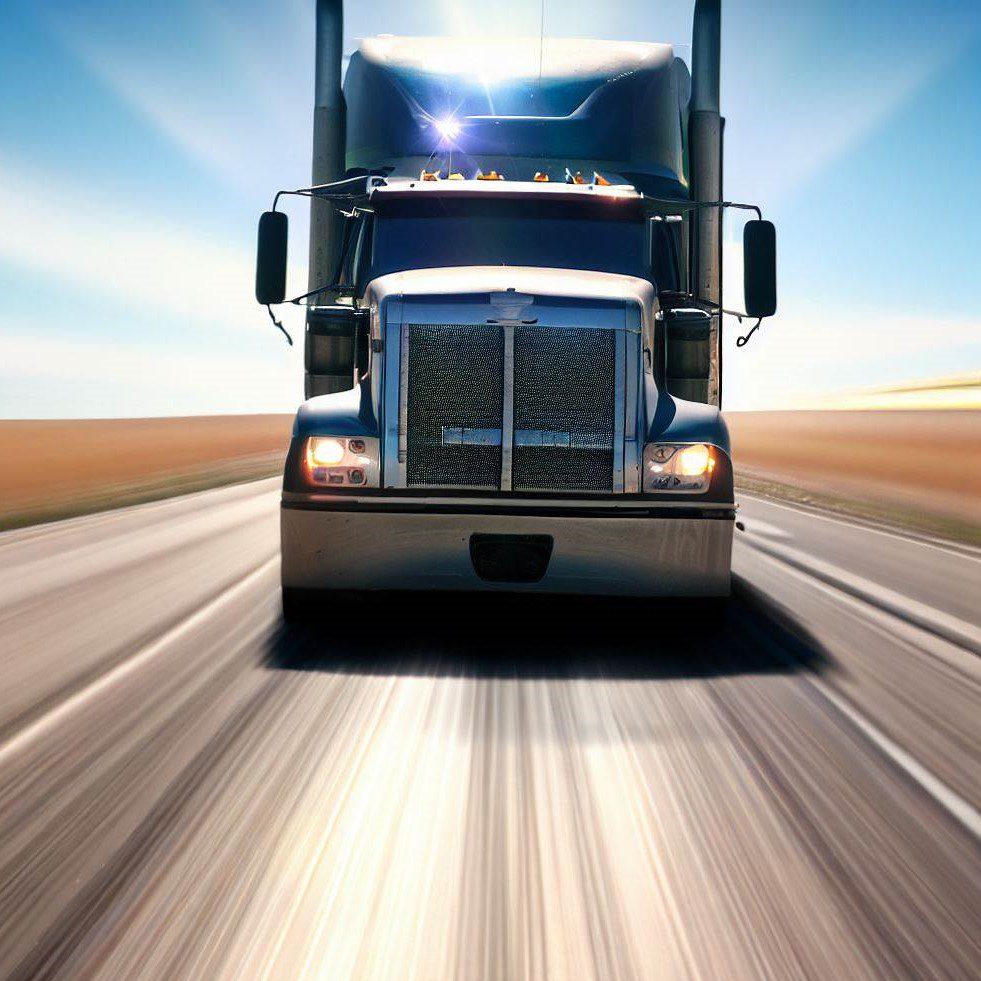 ---
---
Commercial Truck Insurance in Austin, Texas
In the vibrant city of Austin, Texas, where music fills the air and the aroma of Tex-Mex cuisine tickles your senses, there exists an underappreciated, yet bustling, industry – commercial trucking. Yes, folks! You heard it here first. Trucks. Big ones, small ones, long haulers, and delivery vans. They're all part and parcel of what keeps Austin moving and shaking.
Nestled in the heart of the Lone Star State, Austin is a city famous for live music, scrumptious food, stunning hill country, and a dash of peculiarity that keeps it weird. But let's venture off the beaten path for a bit. What makes Austin tick is the unsung heroes who roll their rigs on I-35, transporting everything from tech equipment for our innovative startups, to world-famous Texas BBQ brisket for our hungry masses.
Truck drivers in Austin have quite a task, navigating from the sprawling metropolis of Downtown with its famous landmarks like The Texas State Capitol, to idyllic suburbs like West Lake Hills. They traverse picturesque roads, ferrying diverse cargo, from agricultural produce in East Austin to merchandise goods for the eccentric shops in South Congress. Truly, trucking is the lifeblood of Austin's commerce.
Trucking Insurance: Your Safety Net on Wheels
So, here you are, hauling everything under the Texan sun. But are you and your cargo covered in case of a misadventure? That's where we at The Insurance Store come into play. We've got the "411" on commercial truck insurance, providing you with a safety net that's as sturdy as the Congress Avenue Bridge (but with fewer bats, promise!).
---
Auto Liability

Y'all know driving can be a rodeo, especially when it's your profession. Auto Liability is the bull you must ride. It's mandated by federal regulations and covers the damages if you're at fault in an accident. It's like your morning cup of Joe, you just can't start without it.

Physical Damage

Now, this is like buying a good ol' cowboy hat for your truck. It protects your rig and equipment from damage, ensuring your business doesn't skip a beat, even when your truck takes a hit.

Motor Truck Cargo

Imagine you're hauling world-renowned Franklin Barbecue for a music festival, and something goes awry. That's where Motor Truck Cargo insurance comes in, covering the freight you're hauling if it's damaged or lost. After all, no one wants to explain the disappearance of a thousand pounds of mouthwatering brisket.

Trailer Interchange

This coverage protects the trailer you're hauling but don't own. Think of it as a safety handshake between truckers.

Non-Trucking Liability

Even off-duty superheroes need protection, right? This covers your rig when you're off the clock, giving you peace of mind during those well-deserved rest breaks at Lady Bird Lake.

Workers Comp

Running a fleet? This one's for your crew. If a worker gets injured, this coverage will take care of medical expenses and lost wages. It's as essential as your CB radio.

General Liability

Last but not least, General Liability covers the 'slips and falls' that could happen in your business. It's like the extra barbecue sauce on your brisket; it's always good to have more!
The TIS Advantage: Putting YOU in the Driver's Seat
At TIS, we're not just another faceless corporation. We're a family-owned business with half a century under our belts, providing top-notch insurance services with a healthy helping of Texan charm. Our independence allows us access to numerous A+ rated insurance carriers, specializing in commercial transportation risks.
Navigating insurance can feel like trying to find a hipster in Downtown Austin – it's a bit complicated. But with TIS, we simplify the process, giving you personalized, accessible solutions. We even have our own mobile app, TIS24. It's the perfect co-driver, allowing you to issue certificates of insurance from your phone or computer, anytime, anywhere.
In Trucks We Trust: The Insurance Store
To say Austin is a lively city would be an understatement, and keeping its heart beating are our heroic truckers. At TIS, we understand that and want to ensure that our trucking community is safe, secure, and covered. We might even throw in a joke or two just to keep things interesting.
Whether you're a seasoned trucker eyeing a scenic route in the Hill Country, or a rookie driver hitting MoPac Expressway for the first time, remember that at The Insurance Store, you're not just buying insurance, you're joining a family that looks after its own.
Now how 'bout it, partner? Ready to hit the road with peace of mind? Get your no-obligation quote today, or give our friendly TIS team a call at 888-570-3130. We're ready and raring to ride shotgun on your journey.
---
Get a Quote for Truck Insurance
---
Here is what Our Happy Customers have to say
---
Jennifer was extremely helpful and a great conversationalist. They helped me get all that I needed in record time and put a smile on my face the whole way through. Thank you The Insurance Store!

Levi Hazan