AZ License #: 1800012486
---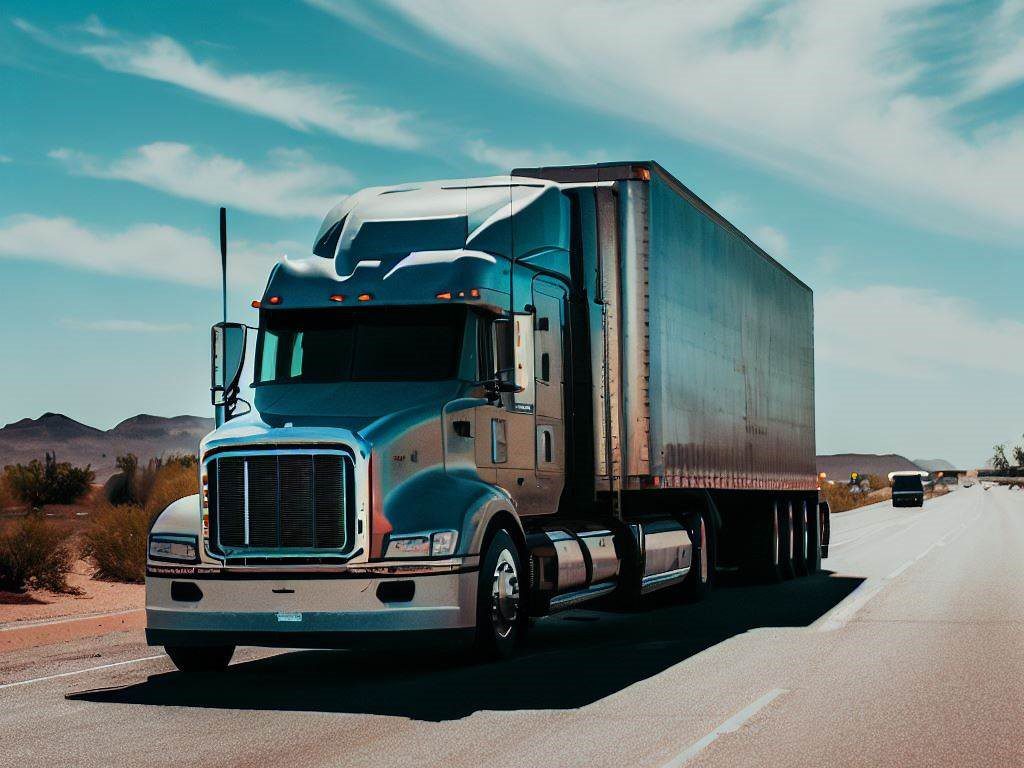 ---
---
Assurances in the Desert: Phoenix Commercial Truck Insurance
Phoenix—The city of blazing sunsets, irresistible tacos, and the home of the mythical bird itself. It's no wonder they call this place the "Valley of the Sun". More than 1.7 million people call this desert city home, making it the fifth most populated city in the U.S. - that's right, even more folks here than in Philly!
But here in Phoenix, we're not just known for our fiery sunsets and legendary monsoons. We've got a trucking scene that's hotter than a jalapeño in July. We're talkin' about everything from your classic 18-wheelers hauling everything under the Arizona sun to your hardworking delivery trucks ensuring that those famous Prickly Pear cactus find their new homes.
Yeah, you heard it right - Phoenix isn't just about desert landscapes and spicy salsa. It's also a powerhouse when it comes to the trucking and transportation business.
Trucker's Paradise: The Phoenix Transportation Scene
Truckers are the unsung heroes of the Phoenix area, silently transporting all kinds of cargo - whether that's your neighbor's new fridge or the fresh produce that ends up in your local farmer's market. We've got all sorts of freight whizzing through the city, from agricultural goods and construction materials to electronics and manufactured goods. And let's not forget that Phoenix is a hop, skip, and a jump away from the bustling Port of Los Angeles, making it a prime spot for interstate and international commerce.
In this bustling landscape of commercial transportation, truckers are zipping around places like Scottsdale, Mesa, and Glendale. Heck, they're even weaving through traffic around Camelback Mountain and Papago Park. But as any wise trucker knows, every delivery is a journey filled with risks. That's where Phoenix Arizona commercial truck insurance comes in.
---
A Breakdown of Truck Insurance Coverages
It's no secret that insurance is as essential as a good set of tires when you're a trucker. Here in Phoenix, commercial truck insurance coverages are as diverse as the landscape. Let's break down these coverages faster than you can say 'Sonoran Desert'.
---
Auto Liability

This is your bread and butter, folks. It's the one that Uncle Sam requires. If you're at fault in an accident, this coverage pays for damages and injuries you cause to other folks.

Physical Damage

Ever had an argument with a saguaro cactus on the outskirts of Phoenix? Trust us, you don't want to. But if you did, Physical Damage would cover the repairs or replacement of your vehicle.

Motor Truck Cargo

Imagine a load of electronics mysteriously vanishing from your trailer at a rest stop near South Mountain. Terrifying, isn't it? But with Motor Truck Cargo, you're covered for the freight you're hauling.

Trailer Interchange

Borrowing someone else's trailer? This one's for you. It protects the borrowed trailer and equipment, just in case you have a run-in with an unexpectedly low overpass.

Non-Trucking Liability

When you're off the clock but still behind the wheel of your big rig, this coverage has got your back.

Workers Comp

It's simple: you've got a crew, you need Workers Comp. It covers your team if they get injured on the job.

General Liability

This is your safety net for all those other business risks, like if a customer trips over your toolbox during a delivery.
The TIS Advantage: More Than Just an Insurance Store
Celebrating 50 golden years in business, TIS is a family-owned, independent insurance agency with deep roots in the community. Over the decades, we've fostered relationships with numerous A+ rated insurance carriers specializing in commercial transportation risks, ensuring you get the coverage you need at a price that won't make your wallet weep.
Now, imagine the TIS team as your trusty pit crew. We're here, wrenches in hand, ready to fine-tune your insurance coverage. And did we mention our slick mobile app TIS24? It allows you to issue your certificates of insurance faster than you can say, "Howdy, Phoenix!".
Navigating the Permit Maze with TIS Trucking Services
We all know that trucking isn't just about hitting the open road. It's also about navigating the maze of truck permits and filings. Luckily, TIS has a permits division - TIS Trucking Services - just waiting to lend a hand. Whether it's a trip permit or an oversize permit you need in the state of Arizona, the TIS team will be there to get you through the red tape in a jiffy.
The Final Mile: Join the TIS Family
Alright, folks, we've covered a lot of miles today. From the trucking scenes of Phoenix to the ins and outs of commercial truck insurance, we've been down the highway and back.
Now it's your turn to take the wheel. If you're looking for Phoenix Arizona commercial truck insurance that has your back, look no further than The Insurance Store. Give the friendly TIS team a call at 800-354-8535 or request a quote today. Remember, at TIS, you're not just another trucker - you're part of the family.
Safe travels, friends, and keep on truckin'!
---
Get a Quote for Truck Insurance
---
Here is what Our Happy Customers have to say
---
I would like to formally express our gratitude for the amazing customer service and work ethics that Rachel has. she is always there for us anytime that we call or email, to add/delete truck or drivers plus any change that we may need to do, and her response timing is very amazing, and stay on her word. The understanding level what she has is a great addition to your company as well. she is willing to take care of any request in a timely manner, and complete it accordingly. we are incredibly thankful for her service. Once again, we would like to thank Rachel and the other team members around her, and give our feedback for their hard work. we look forward to do more business in the future.

NLP Express