Flagstaff Truck Insurance
AZ License #: 1800012486
---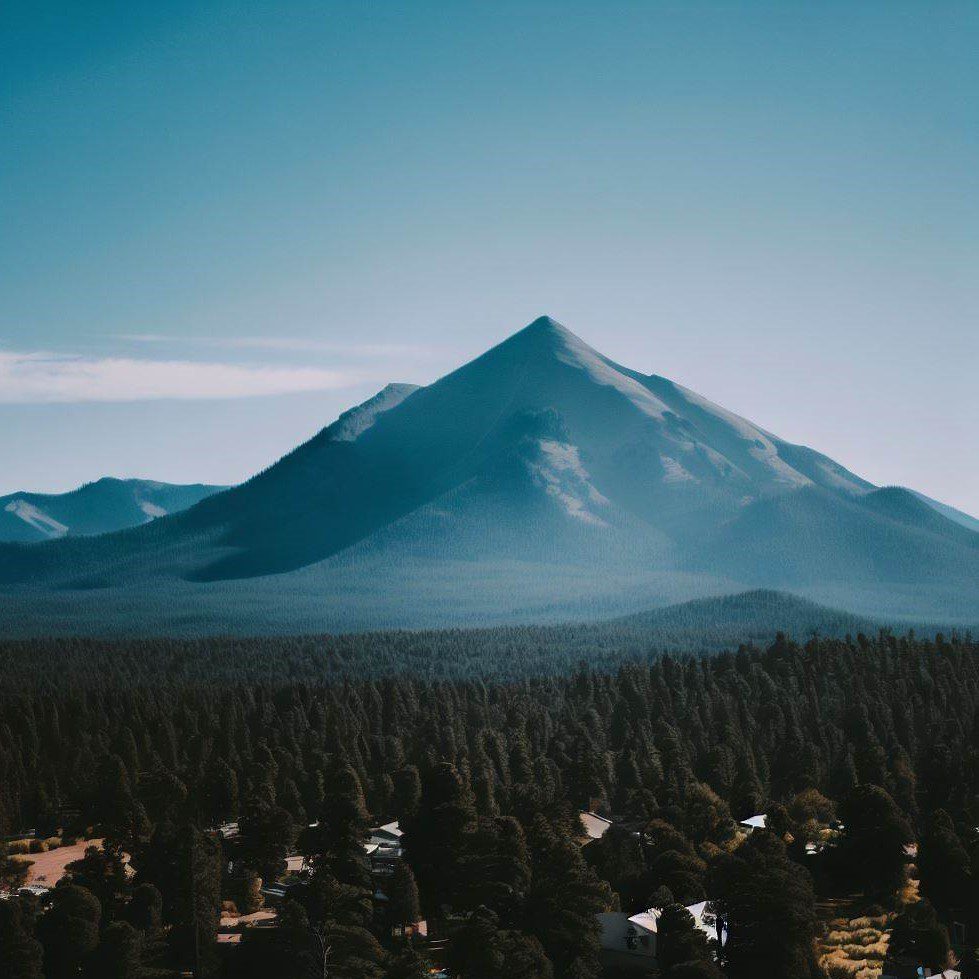 ---
---
Commercial Truck Insurance in Flagstaff, Arizona
Welcome, one and all, to the bustling city of Flagstaff, Arizona, where the air smells of Ponderosa Pines, the peaks of the San Francisco Mountains paint a picturesque backdrop, and the hum of big rig trucks resonate with the rhythm of progress. Nestled at a lofty altitude, Flagstaff is far from your typical Arizonian desert town. It's a city pulsating with life, a strategic trucking hub that quite literally keeps America's wheels spinning.
Now, let's spill the beans: the talk of the town is the impressive volume of timber, construction materials, and manufactured goods trucked in and out of Flagstaff. Heck, you can't toss a stone without hitting a truck! But did you know that ensuring these iron horses - the lifeline of Flagstaff's economy - have proper coverage isn't just necessary, but downright essential? And that's where The Insurance Store, fondly known as TIS, rides shotgun with Flagstaff's truckers.
Navigating the Commercial Truck Insurance Terrain
"Sure, I've got a hefty truck, a valid license, and a sturdy pair of boots, but why in Sam Hill do I need a dozen different insurance coverages?" You may wonder. But hang on tight, dear trucker, we're about to navigate this twisted trail together.
---
Auto Liability

Auto liability steps up to the plate, covering any bodily injury or property damage caused to others in the event of such an accident. It's a no-brainer, right?

Physical Damage

Your truck isn't just a vehicle, it's your bread and butter. But life, much like the roads around the Grand Canyon, can be unpredictably rocky. Physical damage insurance, with its two sidekicks - collision and comprehensive insurance - makes sure you're covered should a family of deer decide to play "follow the leader" across the highway.

Motor Truck Cargo

Have you ever thought about the fate of those craft beers if they never make it to their destination? Enter Motor Truck Cargo insurance. It's like a warm safety blanket for your cargo, shielding it from theft, loss, or damage during transit. Now that's what we call brewing peace of mind!

Trailer Interchange

We get it, the exchange of trailers between truckers is as common as a cold day in January. But what happens if a trailer in your custody goes haywire? The Trailer Interchange coverage ensures that even if you're not the "parent", you still take good care of your "adopted" trailer.

Non-Trucking Liability

Here's a scenario: you've just dropped off a load at Flagstaff Mall and you're driving your truck to a nearby pizza joint for some much-deserved R&R. Suddenly - BAM! Accident. Fear not, Non-Trucking Liability coverage has got your back during these personal jaunts.

Workers Comp

Running a trucking business? Keep your hardworking drivers and employees protected with Workers Compensation. Should an unfortunate accident occur in the line of duty, this cover provides benefits like medical treatment and disability. It's the least we can do for the knights of our modern-age transportation.

General Liability

Last but not least, General Liability swoops in like a superhero, defending you from various risks not covered by the other insurances. It's like the umbrella you never knew you needed until it started raining lawsuits.
The Insurance Store: Your Trusted Sidekick on the Road
At TIS, we're not just about insurance; we're about making connections, building relationships, and driving businesses forward. And for 50 glorious years, our family-owned business has been serving truckers with dedication and passion, partnering with an array of A+ rated insurance carriers that specialize in commercial transportation risks.
But the cherry on top? Our cutting-edge mobile app, TIS24. Whether you're at a truck stop in Flagstaff or enjoying the stunning landscapes down in Sedona, you can issue your certificates of insurance any time, right from your computer or phone. How's that for 24/7 peace of mind?
Straighten Out Your Truck Permits and Filings with TIS Trucking Services
Alright, let's switch gears and talk about the often knotty issue of truck permits and filings in Arizona. Fret not, we've got your back. Our permits division, TIS Trucking Services, makes navigating the labyrinth of commercial trucking permits feel like a walk in Coconino National Forest. Let us handle the paperwork while you keep America moving.
The Open Road Beckons!
Flagstaff, Arizona, is more than just a city; it's the beating heart of northern Arizona's trucking industry. And here at TIS, we're committed to ensuring your journey remains as smooth as freshly laid tarmac. So why not give our friendly team a ring at 800-354-8535 or request a quote today? The open road is calling, and with The Insurance Store, you've got the green light to ride into the sunset, knowing we've got your back. So, keep on truckin', and remember - there are no speed bumps on the road to success that we can't help you navigate!
---
Get a Quote for Truck Insurance
---
Here is what Our Happy Customers have to say
---
Joe Santos since we've been dealing with him has been nothing short of extraordinary. He's been a great help of finding great deals and always available.

David Rodriguez