AZ License #: 1800012486
---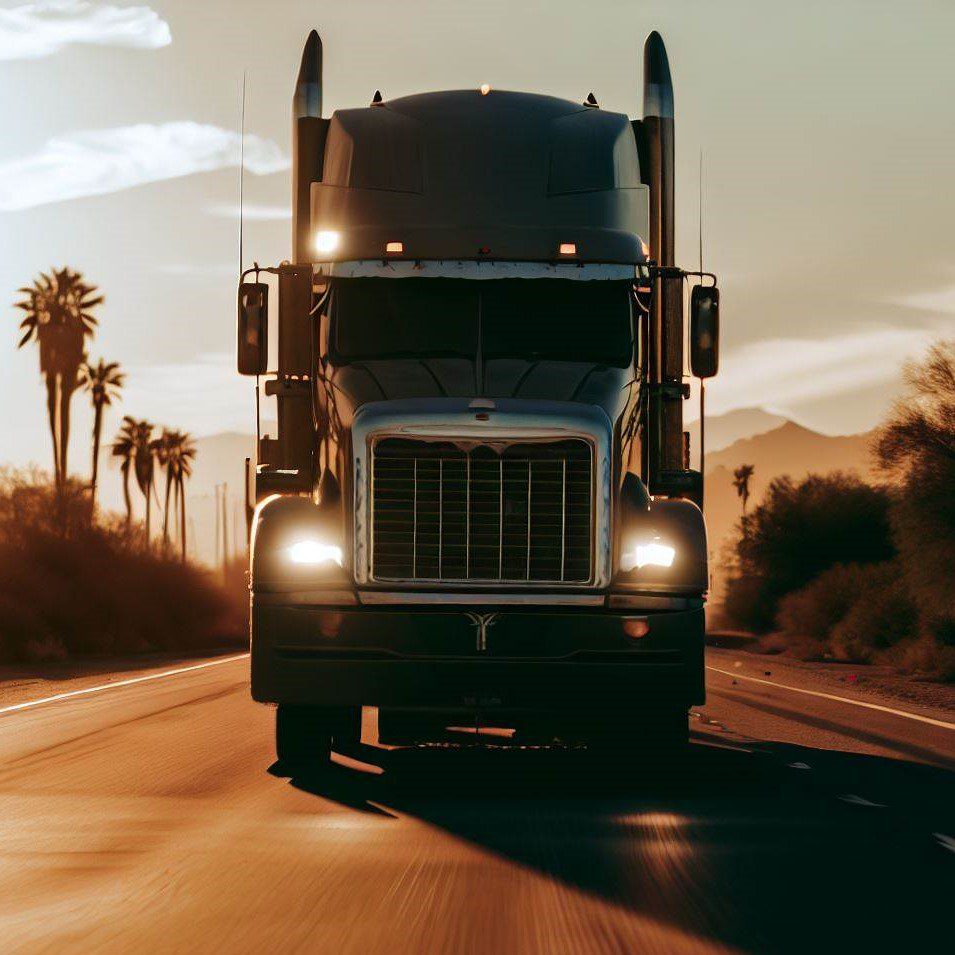 ---
---
Safeguard Your Business With Tempe Arizona Truck Insurance
In the warm, sun-kissed expanses of the American Southwest, nestled in the metropolitan area known as the Valley of the Sun, lies a gem of a city - Tempe, Arizona. Framed by a rich tapestry of vibrant culture, progressive thinking, and a pulsating energy that echoes off its desert plains, Tempe is the place to be. But did you know that beyond its burgeoning cultural scene and bustling universities, Tempe also sports a thriving trucking and logistics industry? Oh, you betcha! The trucking industry in Tempe is as lively as a saloon on a Saturday night, transporting everything from agriculture produce to high tech equipment, and contributing to the state's dynamic economy. And with all this trucking action, comes the need for comprehensive truck insurance.
Trucking in Tempe is no small beans. We're talking about semis hauling hefty loads, with I-10 and US-60 being the big kahunas of trucking routes. From the agricultural fields of Gilbert and Chandler to the industrial complexes of Scottsdale and Phoenix, there's a kaleidoscope of cargo that gets hauled.
What's rolling in these 18-wheelers, you ask? Well, that could be anything from the bountiful citrus and cotton harvests, the dairy and beef from the ranches, to the latest tech gadgets and cutting-edge machinery. The trucking network in Tempe, akin to veins in a body, keeps the lifeblood of commerce flowing.
But hey, where there's trucking, there's risk - risks that could be as random as a rattlesnake in your boot. That's where our beloved Tempe Arizona truck insurance comes into the picture.
Navigating the Ins and Outs of Truck Insurance
Alrighty then, let's break down this whole "insurance" hoopla. A trucker's life isn't always smooth sailing, but having the right insurance can cushion those rough patches.
---
Auto Liability

Picture this: you're hauling a load along the Apache Boulevard when, bam! - a mishap occurs. Auto Liability is your best bud in such scenarios, covering the damages to other vehicles or injuries to folks involved in the accident.

Physical Damage

Your rig is your pride and joy, your home on wheels, and your money-maker. So, when something bad happens to it, Physical Damage insurance steps in like a knight in shining armor, covering repair or replacement costs.

Motor Truck Cargo

What if your precious cargo - say, a shipment of microchips to the tech parks in Tempe - gets damaged? Enter Motor Truck Cargo insurance, which handles the cost of lost or damaged goods you're hauling.

Excess Liability

Now, if the costs from an accident are higher than what your basic liability covers (oh, the horror!), Excess Liability has got your back, offering an extra layer of protection.

Workers Compensation

For the companies out there with fleets of trucks, Workers Compensation insurance ensures your employees' medical expenses and lost wages are covered if they get injured on the job.

General Liability

And let's not forget Truckers General Liability, that covers damages or injuries happening in the course of business but not directly related to operating the truck - like a customer tripping over your equipment.
The Insurance Store: Truck Insurance Made Easy
Imagine having a trusted sidekick on your trucking journey - someone who's got your back come hell or high water. Well, that's us, The Insurance Store, or TIS, as our friends call us. We're a family-owned business, with five decades under our belt, serving up top-notch truck insurance, faster than a jackrabbit on a hot griddle.
Not only do we have a half-century of experience, but we also have access to a multitude of A+ rated insurance carriers specializing in commercial trucking. This means we can tailor coverage to fit your needs like a glove, all while keeping your wallet happier than a clam at high tide.
Our TIS24 app makes it even easier for you. Issue certificates of insurance, get ID cards, or access your policy documents, anytime, anywhere. Because who says you can't handle business from the comfort of your truck cab, right?
Truck Permits and Filings: Crossing the T's and Dotting the I's
But wait, there's more! Alongside truck insurance, we also offer a full suite of truck permit and filing services through our dedicated division, TIS Trucking Services. Whether you're navigating the convoluted world of commercial trucking permits in Arizona, or dealing with state filings, we're here to make your life easier than pie.
A Smooth Journey with TIS: Your Insurance Co-Pilot
In the sprawling vistas of the trucking world, the road can sometimes be a wild ride. But with TIS, you've got a co-driver you can rely on. Our trucking wisdom, combined with our dedication to customer service, is as steadfast as the mighty Superstition Mountains that frame our beautiful Tempe skyline.
Ready to hop on board with TIS? Call our friendly team at 888-570-3130 or request a quote today. With TIS, rest assured you're in good hands - hands that know the ins and outs of Tempe Arizona truck insurance like the back of our hand. So let's hit the road, partner! Your trucking adventure awaits!
---
Get a Quote for Truck Insurance
---
Here is what Our Happy Customers have to say
---
I definitely recommend everybody to go with the insurance store. I am renewing my insurance with Glena. She is the best.

Juan Gaxiola