CO License #: 483633
---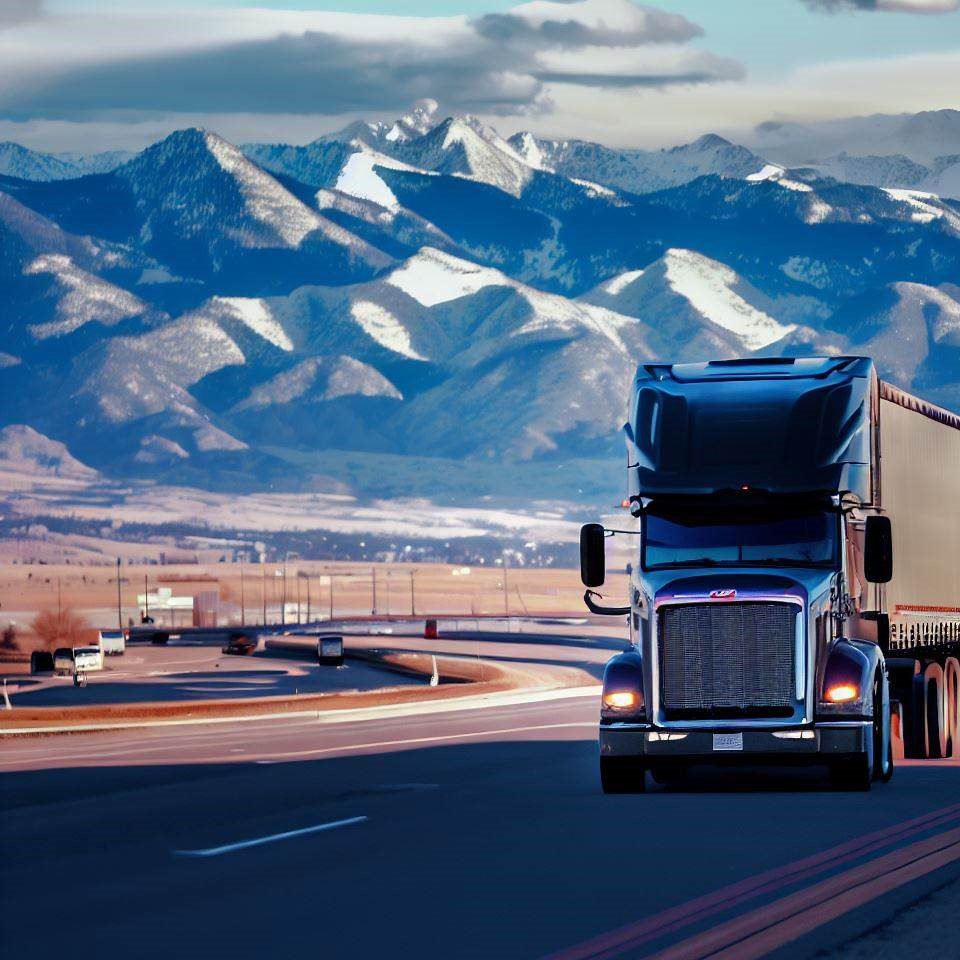 ---
---
Rolling with Confidence: The Importance of Truck Insurance in Aurora, Colorado
"Ah, there's no place like home," they say, and for the residents of Aurora, Colorado, this holds true every single day. This bustling city, teeming with scenic landscapes and welcoming communities, has been named one of the fastest-growing cities in the United States, and rightly so!
Welcome to Aurora, where the sun always shines a bit brighter, where the Rockies provide a scenic backdrop, and where the trucking industry's heart pulsates, connecting Aurora to the world. We are talking about an important trucking hub that sees all kinds of cargo, from fresh fruits and veggies, crucial medical supplies, right down to delicate antique furniture.
So, what does the heart of Colorado have to do with trucks? A great deal indeed! If you're looking to embark on a trucking journey, you might just hit the jackpot here. A stone's throw away from major highways like the I-70 and I-225, Aurora teems with opportunities for trucking businesses. Whether you're from City Center, Meadow Hills, or Sterling Hills, the importance of Aurora Colorado truck insurance cannot be overstated.
Your Ticket to Safety: Trucking Insurance Coverages
Insurance is not just about protection; it's about peace of mind. It's knowing that when life throws a curveball, you're not standing in the outfield without a glove. Now, just imagine that curveball is a lost load of cargo or an unexpected accident.
---
Auto Liability

Fancy cruising down E. Colfax Avenue without a worry in the world? You can with auto liability insurance. If you're at fault in an accident, auto liability insurance covers injuries or damages to other people or property.

Physical Damage

Imagine your truck decided to test its mettle against the famous Aurora hail. Or perhaps your vehicle had an unfortunate tango with a fence on S. Havana Street. Physical damage insurance swoops in to cover these mishaps, covering repairs or even replacing your vehicle if necessary.

Motor Truck Cargo

From fresh Colorado peaches to intricate electronic equipment, trucks transport a smorgasbord of cargo. What if you have to slam on the brakes, and those peaches end up as jam, or that expensive equipment goes kaput? Motor truck cargo insurance has your back, covering your liability for cargo that is lost or damaged.

Non-Trucking Liability

Sometimes you might just want to drive down to the Aurora Reservoir for some fishing. If you happen to get into an accident when you're not under dispatch, non-trucking liability insurance will be your safety net, covering any injuries or damage from the accident.

Workers Compensation

The last thing you need is one of your employees getting injured on the job. Workers' compensation insurance handles medical costs and wage loss in such cases, so you can ensure your team's wellbeing and focus on what you do best.

General Liability

Lastly, truckers general liability insurance wraps it all up, covering damages and injuries resulting from activities not directly related to operating your truck.
Riding the Insurance Superhighway with The Insurance Store
Navigating the mesh of truck insurance can be daunting. You need an insurance agency that understands your needs, speaks your language, and can get you the best bang for your buck. Enter The Insurance Store.
TIS, a family-owned business, has been helping folks just like you for over 50 years. With our feet firmly planted in the community and access to numerous A+ rated insurance carriers, we've specialized in truck insurance like a duck takes to water.
How about that, you ask? With our app, TIS24, you can issue your certificates of insurance, get ID cards, and access your policy and insurance documents anytime, anywhere. That's not just convenience at your fingertips; it's the power to manage your insurance on your terms.
TIS Trucking Services: Helping You Navigate the Trucking Landscape
Dealing with truck permits and filings can be as challenging as climbing the Rocky Mountains in the middle of a snowstorm. Thankfully, in the sunny city of Aurora, you have TIS Trucking Services to guide you through. Our dedicated permits division is ready and eager to help you with all your commercial trucking permits.
Your Trusted Partner for Aurora Colorado Truck Insurance
In the trucking world, you need more than just a well-oiled engine and a full tank of gas to keep rolling. You need the peace of mind that comes from knowing you're covered, come what may.
The Insurance Store is not just about policies and premiums. We're about people, partnerships, and providing peace of mind. At TIS, we combine friendly service with the utmost professionalism. We won't just offer you an insurance policy; we'll offer you a safety net woven with experience, expertise, and empathy.
So, how about it? Ready to roll with confidence? Give our friendly team a call at 888-570-3130 or request a quote today. Let's navigate the highways of Aurora, Colorado together, safely and surely. With The Insurance Store, you're not just buying insurance. You're buying peace of mind. And let's face it, in the grand scheme of things, that's priceless!
---
Get a Quote for Truck Insurance
---
Here is what Our Happy Customers have to say
---
By far the best customer service, Rita handles all my company permits and concerns she is very helpful. This is my second year with TIS. I wouldn't go anywhere else. Thank you Rita and the TIS team.

Carlos Alvarez