KS License #: 471121566000
---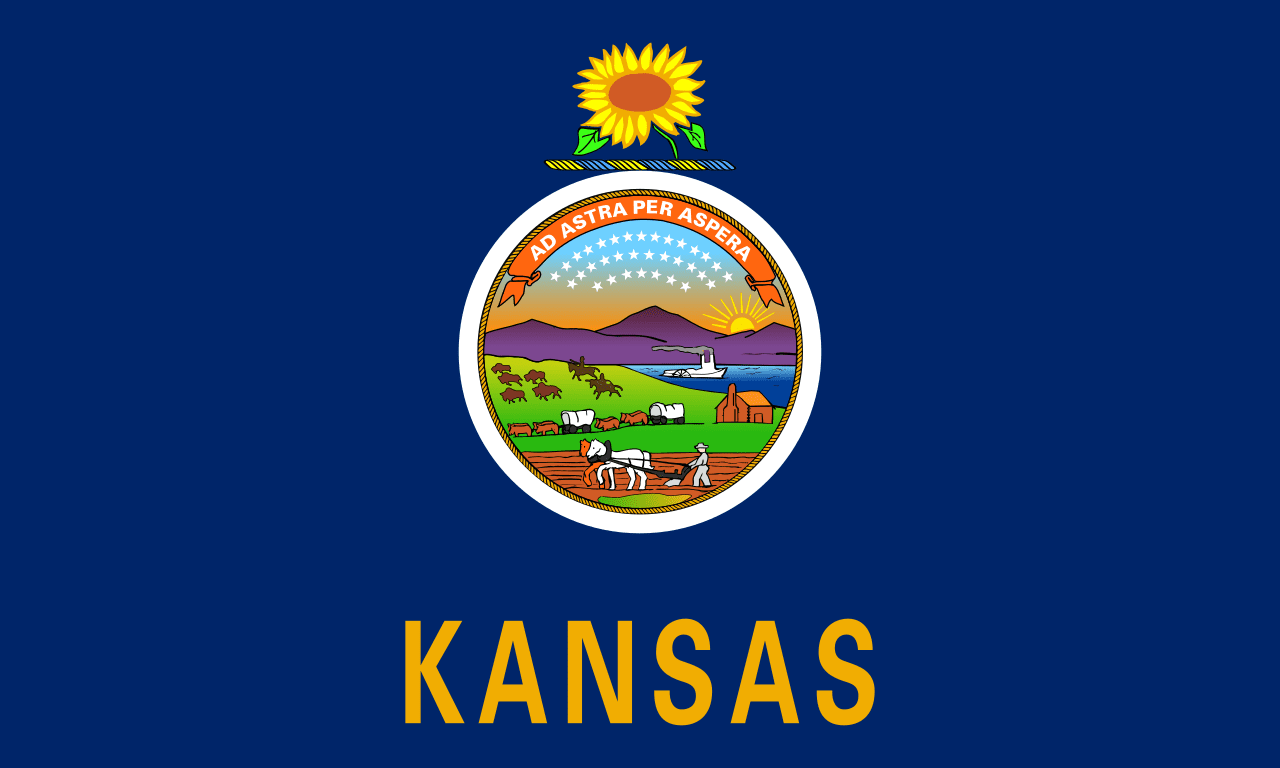 ---
---
Why do I need Kansas Trucking Insurance?
There's more to managing a trucking business than hiring safe drivers and performing regular inspections to make sure everything is running smoothly. You also have to worry about finding the right insurance. As insurance rates continue to rise, it's no easy task to find comprehensive insurance at the right price for you. However, it's necessary to have insurance to protect your drivers, trucks, and business. According to the FMCSA, 2018 saw a 48 percent increase in the number of large trucks and buses involved in fatal crashes compared to the low of 3,432 in 2009. That adds up to 5,096 crashes in 2018 alone. So while it can be difficult to stay on top of insurance policies, it's necessary to keep your trucks on the road.
While insurance is required in the United States, regardless of where you drive, every state has its own special considerations. Let's review why you need Kansas truck insurance and why you should use an independent insurance agent when protecting your trucks.
Kansas Commercial Truck Insurance
---
Truck Liability Coverage

Every state requires drivers to have liability coverage. Simply put, liability insurance covers any injuries or damage sustained by the other driver or vehicle involved in an accident. In Kansas, truck drivers and businesses are required by law to hold a minimum level of liability insurance, determined by what you haul and where. For example, if your truck doesn't cross state lines and is over 10,000 GVW, you must get an intrastate only USDOT Number and maintain the minimum level of insurance.

Physical Damage Coverage

While physical damage coverage is not required by law, it's just as essential as liability coverage. Accidents involving trucks get expensive quickly. According to the FMCSA, "the average cost of all large truck crashes is about $91,000 per crash." That average goes up to nearly $200,000 when the crash results in injuries. Luckily, physical damage coverage protects you from losses, especially when a truck is put out of commission.

Motor Truck Cargo

Motor truck cargo insurance is needed by for-hire truckers to properly cover the commodities they are hauling. It is generally required by the party who owns the product being transported. This ensures that if their goods are damaged or stolen while in transit, their assets will be covered. Kansas specifically requires that you maintain a minimum level of insurance of $3,000/vehicle. Depending on the cargo that is in transport by your big rig, you may need specific endorsements. For example, if you transport refrigerated goods, you will need to make sure you have "reefer breakdown" coverage. This might cover a $50,000 load of frozen dinners if the reefer unit goes down on I-70. Of any line of 18-wheeler insurance, cargo insurance is the one you need to understand and pay attention to the most. You usually get what you pay for, and some carriers will make a long list of exclusions that specifically exclude coverage for certain events.

Truckers General Liability

Truckers general liability is similar to liability coverage, but it is slightly different. Here is the simplest way to understand it: Truckers general liability is designed to protect your business from damage that might occur when you are not behind the wheel of your truck. On the other hand, your auto liability coverage would cover your business when you are driving. If you have other aspects of your business—such as a quarry or a consolidation warehouse—you will need a more robust general liability insurance policy that considers exposures outside the realm of trucking.
Why Should I use a Kansas Insurance Agent?
Find Insurance Programs Specific to Your Needs
Rather than try to make a generic insurance policy fit your specific needs, find a program that already caters to the types of trucks your business uses. For example, TIS specializes in the trucking niche and provides market access to numerous specialty truck insurance programs, including programs for the following:
Instant Certificates of Insurance with our Mobile App
Insurance is meant to be there for you at all times, especially if it is inconvenient. If you knew exactly when or where you would need insurance, you likely wouldn't need insurance at all. When the unexpected happens and you need to prove your policy, the last thing you want is to be waiting all night for an insurance agent to return your call or get back into the office. This is why TIS is available 24/7 to issue your certificate of insurance through our mobile app. We are there for you for every mile of your journey, no matter where it takes you.
Get Assistance with your Kansas Truck Permits & Filings
With so many laws and regulations, it can be tricky to make sure you are compliant. The right agent won't just make sure you're insured but will also help you keep all of your permits up to date. At TIS, our permits department is well versed in all things involving Kansas truck insurance, and we are constantly watching the ever-changing system for updates. We ensure our clients have all of the needed Kansas truck permits and keep you informed of all changes made to laws and regulations so you don't have to worry about missing anything.
Commercial Transportation & Truck Insurance in 48 States
We offer truck insurance solutions in states surrounding Kansas including Colorado, Oklahoma, Missouri, and Nebraska. Because we are an independent brokerage, TIS has access to nearly every carrier under the sun. No matter what kind of truck you're driving, we can partner you with the carrier right for your business. Contact us today to learn more.
---
Kansas Truck Insurance Quote
---
Here is what Our Happy Customers have to say
---
They are quick to respond to any request or questions. I've been with The Insurance Store for years and they keep me satisfied anytime I need anything. Highly Recommended!

Oscar Guerra
---
Lindsay was very helpful! Patient and answered all of our questions. Really helpful overall with the process. 100% recommended!

Robert Mendez
---
Lisa Marie always takes great care of our companies insurance needs. She provides timely, accurate and cost effective solutions for all our insurance needs. I really appreciate her friendly, personal and complete customer service. It's never hard to get ahold of her and that is important to me.

Sarah Kelly