KS License #: 471121566000
---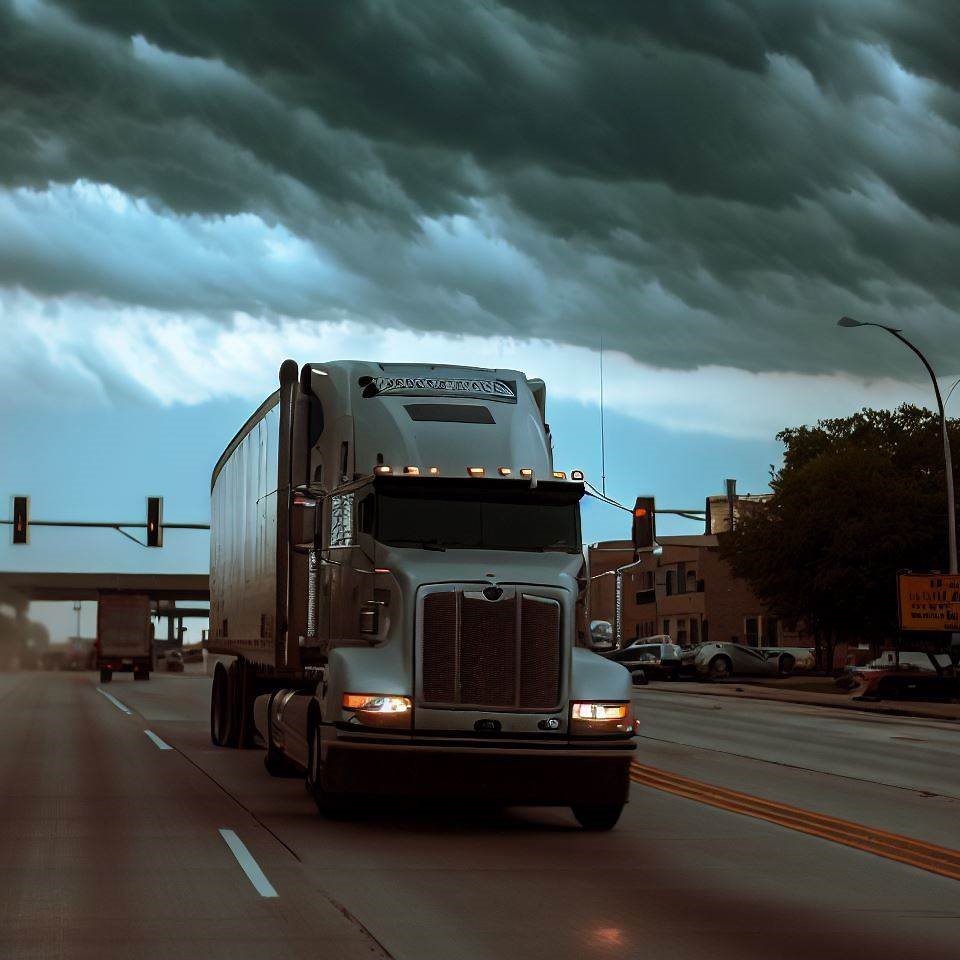 ---
---
Your Guide to Truck Insurance in Lawrence, Kansas
Nestled in the heart of Kansas, Lawrence is no ordinary city. A vibrant cultural hub teeming with history, Lawrence was home to some of the most significant events of the Civil War. Today, it's not just the rich past but the buzzing freight and logistics industry that sets the pulse of Lawrence. In a town where the hum of truck engines echoes like a heartbeat, ensuring your freight-hauling buddy is well insured is as crucial as a good old Kansas BBQ. And when it comes to Lawrence Kansas truck insurance, who better to turn to than the family-owned Insurance Store (or TIS as we affectionately call ourselves)?
With Lawrence situated along the I-70, US-40, and US-59 highways, it's an indispensable junction for freight transportation in the Sunflower State. Each day, trucks laden with a smorgasbord of cargo – from agricultural produce, beef, and grains to aviation parts and equipment – traverse through these highways. These hard-working beasts of burden keep the city's economic wheels spinning. But with great power, well, comes great responsibility (and the need for top-notch insurance coverage).
Navigating the Intricacies of Commercial Trucking Insurance
Insurance isn't just about ticking boxes, especially when your livelihood rides on 18 wheels. Here's the lowdown on the different types of trucking insurance you'd need in Lawrence, Kansas.
---
Auto Liability

In a town where a truck's horn is the town's second national anthem, auto liability coverage is the first line of defense. By law, every trucker in Lawrence must have this coverage. It covers the costs related to bodily injuries and property damage if your truck causes an accident.

Physical Damage

Consider this your truck's own health insurance policy. Physical damage insurance will cover the repair or replacement of your truck if it gets damaged in an accident, or if it faces perils like fire, theft, or storms.

Motor Truck Cargo

The mighty Kansas River isn't the only thing flowing through Lawrence. With commodities such as soybeans, corn, and wheat often filling the cargo spaces of trucks, a good Motor Truck Cargo policy will cover you if the cargo you're transporting gets damaged or lost.

Non-Trucking Liability

Even when you're off duty, your truck isn't off the hook. Non-trucking liability offers coverage for when your truck is not under dispatch, such as personal use. This one's a must-have for owner-operators in Lawrence.

Workers Compensation

At TIS, we believe in keeping you and your team covered, come rain or shine (or a rogue Kansas tornado). A Workers Compensation policy protects you by covering medical costs and wage replacement if an employee gets injured on the job.

General Liability

Your truck does more than just haul goods - it's your business on wheels. Truckers General Liability covers claims that arise from your business operations not directly related to operating your truck.
The TIS Advantage: Because You Deserve the Best
Partnering with an independent agency like TIS, a seasoned pro in Lawrence Kansas truck insurance, offers you unparalleled benefits. We're a family-owned business that has been paving the way in the insurance industry for over 50 years, and we've got the secret sauce to your insurance needs.
We've handpicked a network of A+ rated insurance carriers that specialize in commercial trucking, ensuring you get coverage that fits your business like a glove. And we don't just talk the talk – our cutting-edge TIS24 app walks the walk. This nifty tool allows truckers to issue their certificates of insurance, access ID cards, policy details, and insurance documents anytime, anywhere. Now, ain't that a peach!
All Your Permit Needs Under One Roof
And it doesn't stop at insurance. If the myriad of truck permits and filings in Kansas makes you feel like you've bitten off more than you can chew, we've got you covered. Our dedicated division, TIS Trucking Services, is armed to the teeth to help with all your commercial trucking permit needs.
From the IFTA (International Fuel Tax Agreement) and IRP (International Registration Plan) to the UCR (Unified Carrier Registration), we've got your back. No more losing sleep over deadlines or getting tangled up in paperwork – we take the grunt work off your plate so you can focus on keeping Lawrence's freight industry in high gear.
Let's Get Truckin' With TIS
Lawrence, with its intertwining routes and buzzing trucking industry, is more than just a city – it's a testament to the tenacity of the American dream. And at TIS, we're all about keeping that dream alive and well-insured.
Ready to steer your trucking business towards smooth sailing with comprehensive Lawrence Kansas truck insurance? Don't be shy; give our friendly TIS team a shout at 888-570-3130 or request a quote today. After all, in the world of trucking and insurance, there's no time like the present, and there's no team like the TIS team. Let's get truckin', Lawrence!
---
Get a Quote for Truck Insurance
---
Here is what Our Happy Customers have to say
---
Very timely quote and they beat my current agent by 25% for the same coverage. I'd highly recommend them.

Fred Leffingwell