Overland Park Truck Insurance
KS License #: 471121566000
---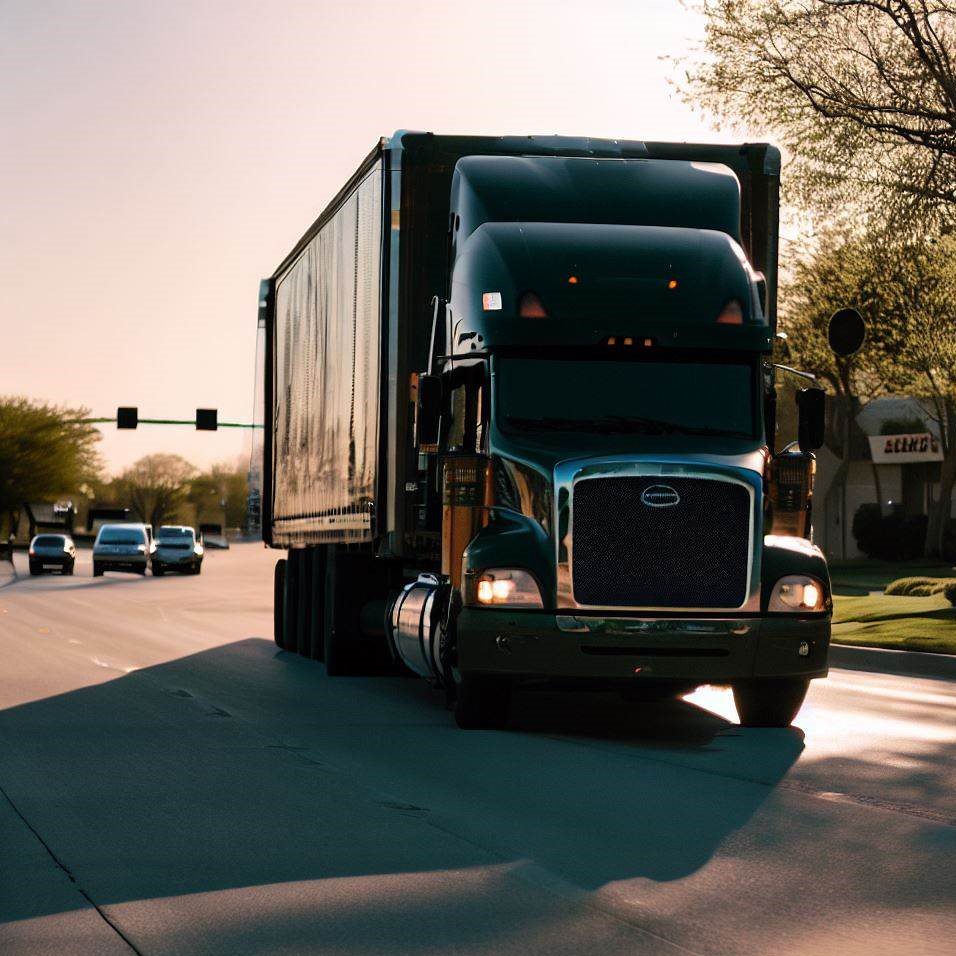 ---
---
Your Reliable Partner for Truck Insurance in Overland Park, KS
You've landed in the heart of the American Midwest, the bustling Overland Park in Kansas. With its roots firmly in the fertile soil of the Santa Fe Trail, Overland Park is the proud backbone of Kansas, bringing folks together like honey draws bees. Now famous as a trucking hub, it's got more wheels spinning than a wheelbarrow race at the county fair!
Trucking, freight, and logistics – they're the lifeblood coursing through the veins of Overland Park. Picture this: gargantuan trucks rolling out under big skies, their cargoes a cornucopia of commodities. From wheat and corn from the amber fields of Kansas, to machinery and electronic equipment, trucks haul it all across Overland Park. Their tire tracks etch their routes along I-435 and US-69, passing through the suburbs of Leawood, Lenexa, and Olathe, creating a mesh of highways that keeps the city beating like a drum.
If you're in the trucking business here, one thing's for sure – you need rock-solid truck insurance. And who better to lean on than the seasoned veterans at The Insurance Store?
Zooming In: Essential Commercial Trucking Insurance Coverages
When it comes to truck insurance in Indianapolis Indiana, knowledge is power, and power can steer you clear of financial potholes. Covering your assets is not just smart – it's vital.
---
Auto Liability

"Auto liability? Isn't that for cars?" Well, yes and no. When your truck, chock-full of premium Kansas grain, takes an unexpected detour into a supermarket in Shawnee Mission, Auto Liability comes to the rescue, covering the damages.

Physical Damage

Kansas weather can be as changeable as a cat's mood – one moment it's sunshine and rainbows, the next, you're up to your axles in mud. Physical Damage coverage ensures that your truck won't be left in the lurch when Mother Nature decides to stir things up.

Motor Truck Cargo

What happens when that fresh load of Kansas corn you're hauling takes a spill on I-35? Motor Truck Cargo insurance, my friend! It covers the loss or damage of the cargo that was in your care, ensuring your reputation stays as clean as a hound's tooth.

Non-Trucking Liability

Even when you're off the clock, trucking can still come with its fair share of risks. Non-Trucking Liability covers those "off-duty" accidents that catch you on the blind side when you're on a personal errand.

Workers Compensation

A trucker's life ain't all about sunsets and road songs, and we know that. If one of your employees gets injured on the job, Workers Compensation coverage steps in, helping to cover their medical expenses and lost wages.

General Liability

You've parked up your rig, but someone trips over a loose strap in your loading area. Whoops! Truckers General Liability coverage helps protect you against those slip-ups and mishaps that happen off the road.
Why Choose The Insurance Store?
We're The Insurance Store, but you can call us TIS. Heck, even call us your insurance sidekicks if you like! We're a family-owned business, and we've been ensuring the wheels of Overland Park keep turning smoothly for the past 50 years.
With our access to an abundance of A+ rated insurance carriers that specialize in commercial trucking, we're your one-stop shop for peace of mind. Picture this: it's Sunday evening, and you suddenly need to issue a certificate of insurance. Well, blow me down, it's no problem with our app, TIS24! Be it insurance documents or ID cards, you can access them anytime, anywhere, right from your computer or phone.
Kansas Trucker Permits and Filings
When it comes to truck permits and filings in Kansas, it can be a bigger maze than downtown Overland Park during rush hour. But don't fret, our permits division, TIS Trucking Services, is here to help. We're well-versed in every inch of the process, ensuring your trucking operation stays on the right side of the law.
The Last Word
Life in trucking can be a wild ride, and Overland Park Kansas truck insurance shouldn't add to the unpredictability. That's why the TIS team is here – to ensure you can enjoy the road without the worry.
Ready to experience top-tier insurance tailored to your needs? Hit the road and reach out to us for a quote today! Our friendly team is eagerly waiting at 888-570-3130, ready to help you navigate the exciting road ahead. Remember, in the winding journey of life, we've got your back, ensuring you'll always land on your feet!
---
Get a Quote for Truck Insurance
---
Here is what Our Happy Customers have to say
---
Rachel Sampson is great she's CC attentive, concerned, and very helpful.

Kaiton Parkinson