KS License #: 471121566000
---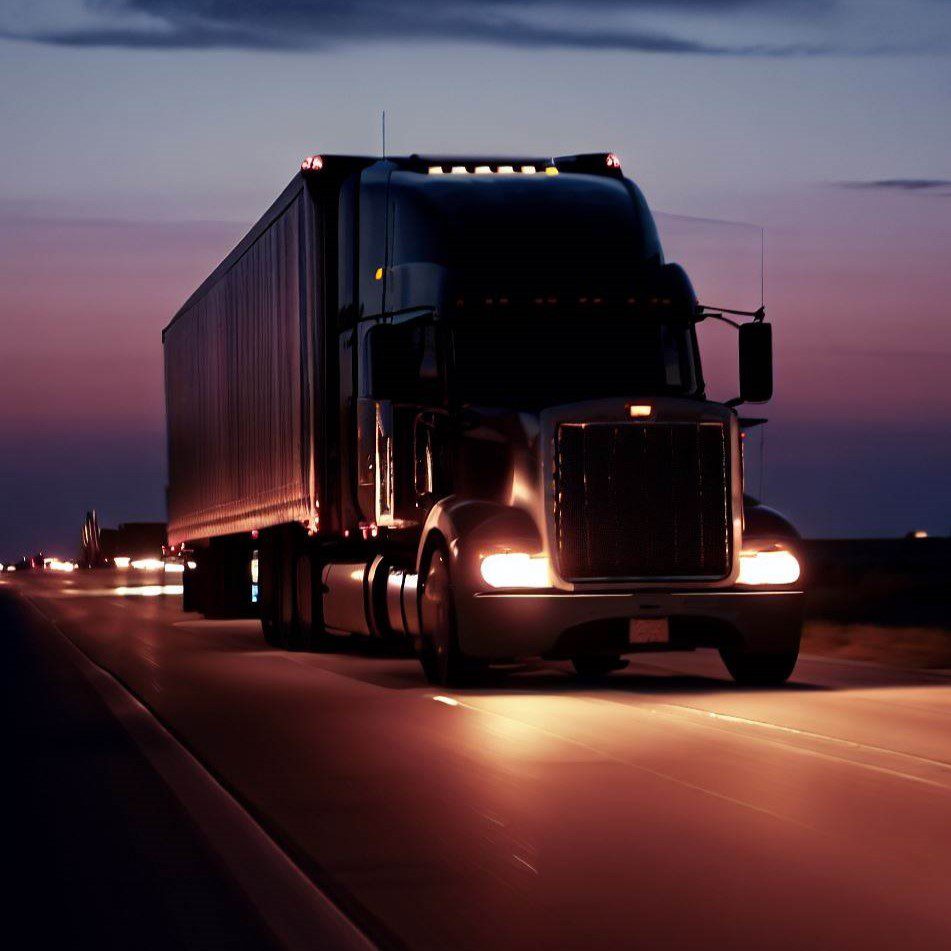 ---
---
Striding Ahead with Wichita Kansas Truck Insurance: The TIS Advantage
Howdy folks! Let's take a ride down memory lane to Wichita, the jewel of the Sunflower State. Located smack dab in the heartland of America, Wichita is famed for its rich tapestry of culture, the unmistakable aroma of Barbecue wafting through Delano district, and its vibrant aviation and trucking industries. It's an urban utopia with a bit of country flair.
Do you know the part about Wichita that makes our hearts race like a Peterbilt 389 on a wide-open highway? It's the city's bustling trucking scene, where semis haul everything from the succulent Kansas wheat and beef, to airplane parts and petroleum products along the ever-busy I-35 and US-54.
But before you let your rig roam free on the Wichita blacktop, there's a tiny (well, not so tiny!) detail you need to check off your list – truck insurance. Y'see, driving without insurance is like playing a country song backward; you might get your dog back, but it's not worth the risk. And that's where The Insurance Store (or as we like to call it, TIS) comes in.
The Coverage Pillars of Trucking Insurance
Now, let's get down to the nitty-gritty. When you're out there on the open road, things can go south faster than a snowbird in November. Thankfully, the TIS team, your trusty insurance Sherpas, have got your back. We offer an extensive range of commercial trucking insurance coverages, including:
---
Auto Liability

Our Auto Liability coverage is the cornerstone of truck insurance. Kinda like a prairie dog against a herd of buffalo, it safeguards you against damage your truck might cause to other folks' property. Without it, you might as well be trying to catch the wind in a net.

Physical Damage

This coverage is for your rig itself, helping you bounce back like a tumbleweed after a mishap.

Motor Truck Cargo

Wichita is not just the air capital of the world; it's a vital freight hub too. This is where Motor Truck Cargo insurance enters the scene, ensuring the goods you're hauling are protected, whether it's a load of airplane parts or a shipment of Kansas' finest grain.

Non-Trucking Liability

When you're not hauling cargo around Wichita or anywhere else for that matter, our Non-Trucking Liability coverage steps up, protecting you during those personal jaunts. Because even truckers need downtime!

Workers Compensation

It's like momma always said, "Take care of your crew, and they'll take care of you." Workers Compensation ensures your team has the support they need in case of work-related injuries or illness.

General Liability

Our Truckers General Liability covers the "other" risks that come with running a trucking business. Think customer injuries at your premises or damages during loading and unloading.
Why Choose the TIS Team?
TIS isn't just another insurance agency. We're a family-owned business that's been around for 50 years, just like that trusty old Kenworth W900 rumbling along Kansas Turnpike. Over the years, we've built relationships with numerous A+ rated insurance carriers that specialize in commercial trucking. But our experience isn't the only ace up our sleeve.
We've harnessed technology to give you the best service possible with our app, TIS24. It's like having a pocket-sized insurance agent! This nifty app lets truckers issue their certificates of insurance, get ID cards, and access their policy and insurance documents anytime, anywhere. Now, that's what we call driving in the fast lane!
The TIS Trucking Services: We've Got Your Permits Covered
But wait, there's more! Navigating truck permits and filings in Kansas can feel like trying to herd cats. Well, TIS is here to make your life easier. Our permits division, TIS Trucking Services, takes the headache out of commercial trucking permits. We'll help keep you on the right side of the law, leaving you to do what you do best - keep Wichita's wheels turning.
TIS: More than Just Insurance
Sure, you could get your insurance anywhere. But why would you want to? At TIS, we've made it our mission to offer top-notch coverage, cutting-edge technology, and old-fashioned service.
Now, doesn't that sound like a smoother ride? So, don't wait for the cows to come home! Get a quote today or call our friendly team at 888-570-3130. After all, in this business, time is money, and with TIS, you're sure to save both!
---
Get a Quote for Truck Insurance
---
Here is what Our Happy Customers have to say
---
Miss Clark was very helpful, respectful and very nice. She had a lot of patience. She made herself available every time. I gave her a phone call. She was very nice. Working with her. It was truly a blessing.

Gary O'Neil