MO License #: 3001110148
---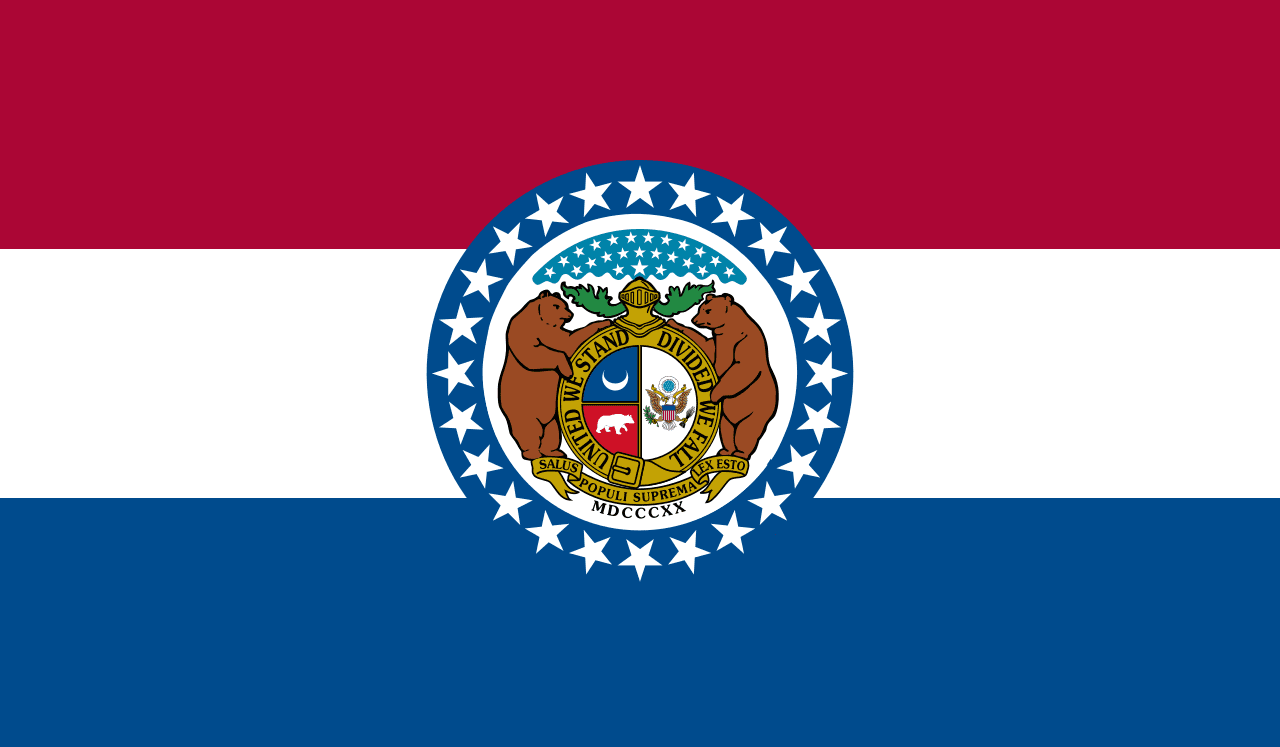 ---
---
Missouri Commercial Truck Insurance
With its central location and transportation infrastructure, Missouri is a natural trucking and logistics hub. Trucks transport an average of 1 million tons of freight in, out and within Missouri each day. Major interstate highways like I-70, I-44, and I-55 connect the state to others in the Midwest and beyond.
Kansas City and St. Louis are two key freight hubs, home to trucking companies, distribution centers and intermodal facilities. The Kansas City metropolitan area alone handles over $500 billion in freight annually. Both cities have inland ports on the Missouri River, allowing goods to be transported by barge as well as truck.
Agriculture is big business in Missouri too, so you'll see trucks hauling cattle, grain, soybeans and other crops across the state. In fact, Missouri is second in the nation for beef cow operations. Other major exports transported by truck include chemicals, minerals, plastics, electronics, machinery and transportation equipment.
Whether your rig is hauling produce from farmers' fields to grocery store shelves, machinery parts between manufacturing plants, or consumer goods to big box retail stores, you'll find plenty of freight to fill your trailer in Missouri. Let's look at the key coverages truckers need for navigating Show Me State highways safely and legally.
Understanding Missouri Trucking Insurance Coverages
While minimum levels are set by the state and federal governments, most truckers need additional coverages and higher limits to fully protect their business. Here are some of the essential coverages we recommend for Missouri truck insurance policies:
---
Auto Liability

It's not just a mandate but a necessity. If your trucks at fault in an accident, this coverage handles the damages. Navigating the expansive highways of Missouri, from the bustling streets of St. Louis to the serene routes of the Ozarks, is an everyday task for commercial truckers. But, as every seasoned driver knows, the open road is filled with uncertainties. Enter auto liability coverage—a must-have for commercial trucking in the Show-Me State. This coverage essentially acts as your financial safeguard in case you're at fault in an accident. Imagine cruising along I-70 when an unexpected detour causes a momentary distraction, leading to a fender bender with a passenger vehicle. The damage to the other vehicle and potential medical expenses of its occupants can stack up quickly. In such scenarios, auto liability coverage steps in, taking care of third-party damages and medical costs, ensuring that you or your trucking business aren't weighed down by unforeseen expenses. Simply put, it's the financial armor every Missouri trucker needs for peace of mind on the road.

Physical Damage

Physical damage coverage, also known as comprehensive and collision, is an important part of any Missouri truck insurance policy. It covers repairs or replacement if your truck is damaged in an accident, damaged by weather events like hail or floods, fire, theft, or vandalism. For example, if your tractor-trailer rig gets caught in a severe storm with high winds and hail in Kansas City and sustains body damage and cracked windshields, your physical damage coverage would pay for the repair costs, less your chosen deductible. Properly insuring your truck for physical damage allows you to get back on the road faster if the unexpected happens. Choose your deductible wisely - a higher deductible saves on premiums but means more out-of-pocket costs when repairs are needed. Our team will help ensure your policy has sufficient physical damage limits tailored for commercial trucking in Missouri.

Motor Truck Cargo

In the heart of America, Missouri stands as a crucial nexus for commercial trucking. As trucks transport goods from Kansas City's vibrant hubs to the serene Ozark corridors, there's more than just the vehicle and driver to think about—the cargo they haul is equally precious. That's where motor truck cargo coverage enters the frame. Designed specifically to protect the goods truckers transport, this insurance ensures that if the unexpected happens, the value of the cargo isn't a loss you'll bear alone. Picture this: you're carrying a load of Missouri's famous wines to a distributor. En route, an abrupt stop causes several cases to shatter. Not only are you faced with the clean-up, but there's also the potential financial setback from the lost stock. With motor truck cargo coverage, those wines are protected financially, letting you focus on the road ahead, rather than the rearview mirror. It's the Show-Me State's way of showing truckers they're backed up.

Reefer Breakdown

Missouri, with its sprawling farmlands and burgeoning agricultural sector, sees a significant movement of perishable goods, from fresh produce to dairy. For those trucking these temperature-sensitive items, having a functional refrigeration unit, or 'reefer', is paramount. But what if the unforeseen happens? What if amidst the picturesque routes from St. Louis to Branson, your reefer malfunctions, putting your entire cargo at risk? That's where the specialized insurance known as reefer breakdown coverage becomes a lifeline. This coverage is tailored for scenarios where the refrigeration unit fails, and as a result, the cargo gets damaged or spoiled. Let's paint a picture: Imagine you're transporting a truckload of Missouri peaches on a sultry summer day, destined for markets across state lines. Midway, the reefer gives out, causing the peaches to overripen and spoil before delivery. Without reefer breakdown coverage, the financial hit from such a loss can be substantial. In a state like Missouri, where temperature fluctuations are common, and the agricultural stakes are high, having reefer breakdown coverage is not just an added protection—it's a critical tool in a trucker's arsenal. It ensures that when the temperature rises, your stress doesn't have to.

Non-Owned and Trailer Interchange

In the dynamic world of commercial trucking, it's not uncommon for drivers to haul trailers that aren't under their ownership. Enter Non-Owned and Trailer Interchange coverage—a dual safety net designed for such scenarios. Let's unravel this with an example. Imagine a Missouri trucking firm assigns a driver to pick up a loaded trailer from Springfield to be delivered to Columbia. Midway, an unforeseen accident damages the trailer, which isn't owned by the firm but by another entity. Without Trailer Interchange coverage, the firm could be left holding the financial bag for the damages.

Non-Trucking Liability

Missouri, with its winding roads and highways, sees its fair share of big rigs and 18-wheelers, not just hauling loads but also traveling for personal reasons. In the trucking world, there's often a misconception that once the keys are in the ignition, the standard truck insurance has got you covered. But here's the twist: what about those times when truckers aren't on the job? That's where Non-Trucking Liability (NTL) coverage kicks into gear in the Show-Me State. Imagine this: Jake, a seasoned trucker from Branson, completes a delivery in Jefferson City and decides to visit an old friend in nearby Columbia. While enroute, he accidentally bumps into a car at a local diner's parking lot. Since Jake isn't on dispatch or hauling any cargo, his primary commercial insurance wouldn't typically cover this mishap. Enter NTL. This coverage swoops in, ensuring Jake isn't left to foot the bill alone. For Missouri's truckers, it's peace of mind when the big rigs off the clock.

Excess Liability

Missouri, often dubbed the "Gateway to the West", stands as a vital crossroads for America's commercial trucking industry. With thousands of tons of goods crossing through its heartland daily, the state's highways can become both a driver's dream and a logistical challenge. Given these stakes, basic liability insurance might not always cut the mustard. That's where Excess Liability coverage comes into play, acting as an added layer of financial protection. Picture Luke, a trucker transporting electronic goods through the bustling lanes of I-70 from Kansas City to St. Louis. Tragically, an unforeseen accident results in damages exceeding his primary liability limits. It could spell financial disaster. But with Excess Liability coverage, Luke is shielded from potential financial ruin as the policy would kick in to cover the additional costs. For Missouri truckers, this isn't just another policy—it's a safeguard against the unpredictable. It's about ensuring that when the unexpected happens, they aren't left stranded.

Workers Compensation

When it comes to commercial trucking in the Show-Me State, there's more to insurance than just ticking a box. Missouri's highways, from the busy I-70 to the sprawling I-44, are bustling with trucks moving America's goods. With this flow comes an increased risk, making standard liability coverage sometimes feel like a drop in the bucket. Enter Excess Liability insurance—Missouri's unsung hero for truckers aiming for that extra mile in protection. Think of it as your financial safety net. Imagine Jake, a diligent trucker transporting vintage cars from Springfield to Kansas City. A mishap on the road leads to damages surpassing his primary insurance. Instead of a nightmare of out-of-pocket expenses, Jake's Excess Liability coverage steps up, handling the overflow costs. For Missouri's truckers, this coverage isn't a luxury—it's a strategic move, ensuring peace of mind amid the unpredictability of the road.

Occupational Accident

Securing occupational accident insurance is highly recommended for trucking companies operating in Missouri looking to provide extra benefits for injured drivers. This supplemental coverage can pay lump sum cash payments directly to employees who suffer catastrophic injuries like amputation or permanent disability in work-related accidents. For instance, if a Missouri trucker loses a limb after being pinned between two vehicles while tarping a load, standard workers' compensation may only cover a portion of their lost wages. But occupational accident insurance could provide a $100,000 cash payout to more adequately compensate the driver for their career-ending injury. Premiums are relatively affordable, especially considering the financial protection it offers injured staff unable to return to work. When choosing a policy, look for one that doesn't require you to prove negligence to receive benefits. This ensures quick payouts for affected drivers. For Missouri trucking outfits, occupational accident coverage is an inexpensive way to take care of valued employees if they get seriously hurt on the job.

General Liability

One vital shield commercial trucking companies can't afford to bypass is General Liability Coverage. Tailored for Missouri's commercial trucking landscape, this insurance provides a safety net against third-party claims that aren't directly linked to the operation of the truck itself. Let's paint a picture: Imagine Joe, a Missouri trucker, inadvertently causing property damage at a Springfield loading dock, even when his truck wasn't in motion. Here, General Liability steps in, covering legal and repair costs. Serving as a trucker's best friend on Missouri routes, it addresses those often-overlooked liabilities that can arise from a mere oversight or an unforeseen event. In an industry where unexpected situations are the only constant, this coverage ensures Missouri truckers drive with peace of mind, protected against life's unpredictable curves.
Why Choose The Insurance Store for Truck Insurance in Missouri?
Key benefits The Insurance Store provides Missouri trucking companies:
Trusted Advice

 

- Our knowledgeable agents act as your risk management consultants, not just order takers. We take time to understand your business and recommend proper insurance to protect your interests.
Choice of Carriers

 

- With access to multiple A+ rated insurers, we compare options to get you the best coverage and pricing package.
Streamlined Service

 

- Our in-house underwriting authority means fast quotes and binding operations without waiting on the insurance company.
Specialty Expertise

 

- We handle unique insurance programs for agriculture, refrigerated trucks, heavy machinery transport, loggers, construction fleets, and high-value products.
Permits and Filings

 

- Our TIS Trucking Services division handles your IFTA reporting, UCR registration, oversize permits, fuel taxes, 2290 HVUT filings, and more.
24/7 Online Access

 

- Our TIS24 portal lets you access insurance documents, request certificates, and make payments anytime from your computer or mobile device.
At The Insurance Store, we view insurance as more than just policies and premiums. Our mission is to help your trucking business thrive through proactive risk management and asset protection. We take time to understand your unique challenges and transportation niche so we can customize optimal insurance solutions.
Covering All Your Trucking Needs
Our agency represents numerous A+ rated insurance carriers with specialty expertise in long-haul trucking, local delivery fleets, agriculture, construction, and high-value/oversized products. These partnerships allow us to craft insurance programs tailored to your specific risk profile, safety record, finances, routes, and commodities transported.
We understand the diverse insurance needs of Missouri trucking companies. With over 50 years of experience, TIS offers customized coverage options for:
Pickup trucks, single-unit straight trucks
18-wheelers, semi-trucks, big rigs
Flatbeds, car haulers, auto transporters
Refrigerated trailers, reefer trucks
Tanker trucks, vacuum trucks, oilfield trucks
Tow trucks, utility trucks
Trailers of all types - van, reefer, flatbed, tanker, container
Motor carriers and trucking businesses of any size
Get Assistance with your Missouri Truck Permits & Filings
Besides insurance, Missouri truckers must secure proper registrations, licenses, and permits for legal operation. Our permits division, TIS Trucking Services, handles truck registrations, permitting, IFTA reporting, and 2290 HVUT filings. This saves you time and ensures your filings are compliant. Permits can be fast-tracked for time-sensitive loads.
Serving Missouri and Beyond!
While we're all about Missouri pride, our expertise isn't just limited to the Show-Me State. To our east, there's Illinois; to the south, Arkansas; to the west, Kansas and Oklahoma; to the north, Iowa, Nebraska, and Kentucky. Guess what? We've got all these states covered too!
Get a Quote for Missouri Truck Insurance
Missouri's commercial trucking scene is vast and varied, and so are its insurance needs. Whether you're hauling grain through the Grain Valley or transporting tech goods to Tech City, we've got a plan tailored just for you. So, why wait? Dial 888-570-3130 and chat with the friendly TIS team. Let's ensure your journey, just like Missouri's rivers, flows seamlessly!
---
Missouri Truck Insurance Quote
---
Here is what Our Happy Customers have to say
---
I would like to thank Codi and all of the people at the Insurance Store for how well they have always treated me. Codi is always very professional, very helpful and very easy to talk to and has always treated me like a person. I know I am at the right place. Thank you for your great service.

John Camacho
---
Lara Care is very professional and has great customer service.

AV Trucking
---
TIS Insurance was actually referred to me from another Insurance company who suggested TIS could provide me with a better rate than they could. Erin Whitney went over and beyond my expectations.. I can't say enough about her professionalism and knowledge. I highly recommend this company to anyone looking for insurance. I will be referring them to anyone I know looking for a policy.

DT