Independence Truck Insurance
MO License #: 3001110148
---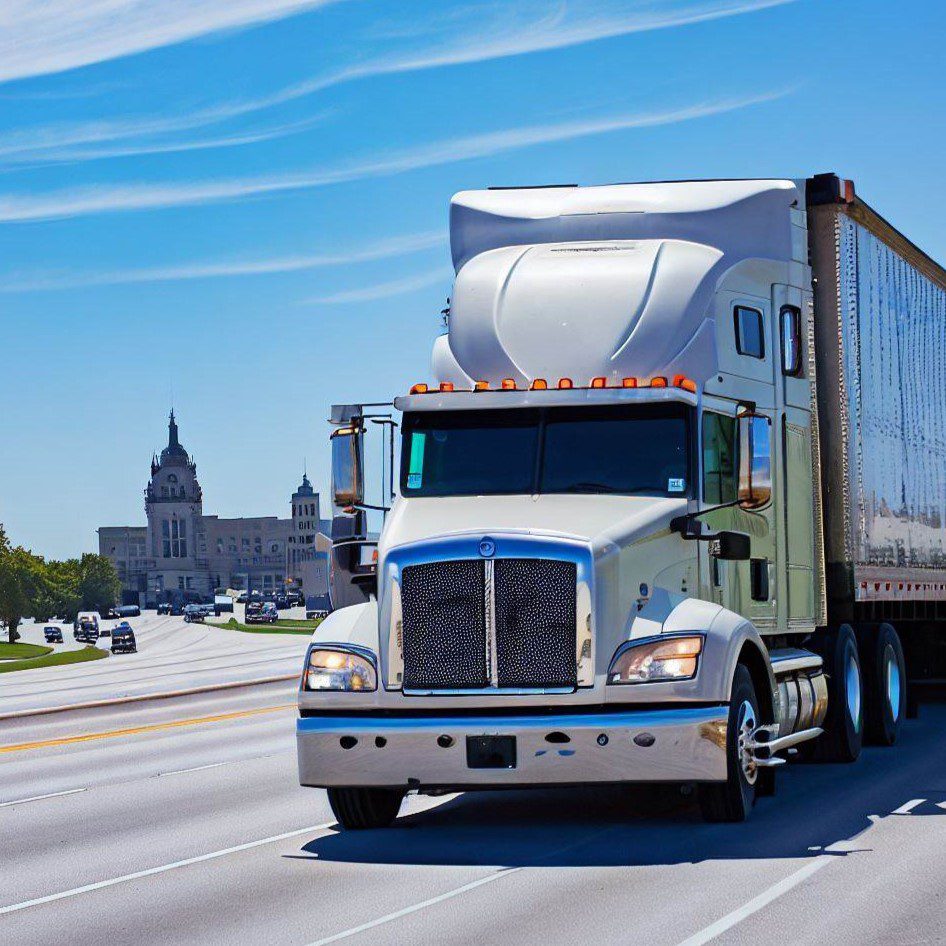 ---
---
A Guide to Independence Missouri Truck Insurance
Are you an Independence local? Perhaps you're a trucker, considering Independence, Missouri as your new home base. Ah! We see that knowing nod. You've come to the right place. Come hitch a ride with us as we navigate the ins and outs of trucking, freight, logistics, and the downright thrilling world of Independence Missouri truck insurance. You're in for quite a journey, so buckle up!
Located on the eastern fringe of Kansas City, Independence is a tapestry of history, tradition, and commercial hustle. It's also the heart of the trucking world in Missouri. Let's call it the "show-me state" of the trucking industry.
Historically known as the Queen City of the Trails, Independence was a pivotal point for the California, Oregon, and Santa Fe trails. Today, the city embraces its pioneering past, but it also stands as a hub for trucking, logistics, and freight operations.
With major highways like I-70 and I-435 acting as the city's arteries, Independence sees a constant flow of cargo from trucks. From agricultural goods to machine parts, if it's on your dinner plate or part of your car's engine, there's a good chance it's passed through the bustling truck routes of Independence.
The ABC's of Commercial Trucking Insurance
If you're in the trucking business in Independence, you need to keep up with your ABCs (and DEFs, and GHI's…). Trucking insurance isn't just an obligation, it's a necessity. A shield, if you will, against the unpredictable roads of life. Here's a quick rundown on the different types of insurance coverages every trucker in Independence, or nearby landmarks, should know about.
---
Auto Liability

This one's a no-brainer, folks. Imagine being at the bustling Truman Sports Complex without a baseball glove. Just as you wouldn't risk a fly ball to the face, you wouldn't want to drive a truck without auto liability coverage. It protects you from any damage you may cause to other people or property.

Physical Damage

Mother Nature, bless her heart, can sometimes be a real troublemaker. Hailstorms, high winds, even the occasional deer can cause physical damage to your truck. This coverage is your safety net when she decides to stir up a little mischief.

Motor Truck Cargo

Ever been to the bustling City Market in Kansas City, a stone's throw from Independence? Imagine if half the fresh produce just disappeared. It would be a nightmare! This is where Motor Truck Cargo insurance comes into play, covering the goods you transport if they're damaged or lost.

Non-Trucking Liability

Non-Trucking Liability is like that unexpected layover at a cozy hotel when you're off-duty. It covers you when you're not hauling cargo or on dispatch.

Workers Compensation

Like a good pair of work boots, this one protects your team. Workers Compensation covers medical expenses and lost wages if one of your employees gets injured on the job.

General Liability

Think of this as the base layer of your trucking insurance wardrobe. It covers any damage that your business operations might cause.
The Insurance Store: Your Trusty Road Companion
Steering through the intricate maze of truck insurance in Independence, Missouri can seem daunting. But fear not! The Insurance Store, a family-owned business, has been your trusted co-pilot in this journey for over 50 years.
Known fondly as TIS, we pride ourselves in being an independent agency with access to a caravan of A+ rated insurance carriers that specialize in commercial trucking. Our team works tirelessly to make sure your business is covered from bumper to bumper.
On-the-Go Coverage with TIS24
And the cherry on top? Our app, TIS24, which puts the control right in your hands. Say goodbye to paperwork and hello to hassle-free digital access. Need to issue your certificate of insurance or get ID cards while on the go? TIS24's got you covered. All your policy and insurance documents are available 24/7 at your fingertips. It's like having a personal insurance assistant in your pocket!
Navigate the Permit Landscape with TIS Trucking Services
Okay, so we've covered the trucking insurance part. But what about the logistical side of things? Operating in Independence, Missouri, means complying with a variety of truck permits and filings. Well, don't you worry. TIS Trucking Services, our permits division, is at your service to help navigate the bureaucratic seas.
From obtaining commercial trucking permits to ensuring your operations are in line with state regulations, our seasoned team provides a comprehensive, top-to-bottom service. So you can focus on what you do best - keeping Independence's lifeblood flowing.
Time to Hit the Road with TIS
Well, folks, we've reached the end of our little journey. From the city's rich history to the nuances of truck insurance, we've covered a lot of ground. But remember, understanding Independence Missouri truck insurance is a continuous journey, not a destination.
At The Insurance Store, we're more than just an agency; we're your partner on this road. Our seasoned team is ready to help, whether it's navigating coverage options or simplifying permit procedures. And with our TIS24 app, we ensure that even when you're on the road, you're never alone.
So what are you waiting for? It's time to take the wheel. Give our friendly team a call at 888-570-3130 or drop us a line for a quote. Let's navigate this road together, one mile at a time.
---
Get a Quote for Truck Insurance
---
Here is what Our Happy Customers have to say
---
Awesome service. I work with 2 wonderful people in the store Gloria and Kelly they are the best. Highly recommend.

Goqor Aslanyan