St. Louis Truck Insurance
MO License #: 3001110148
---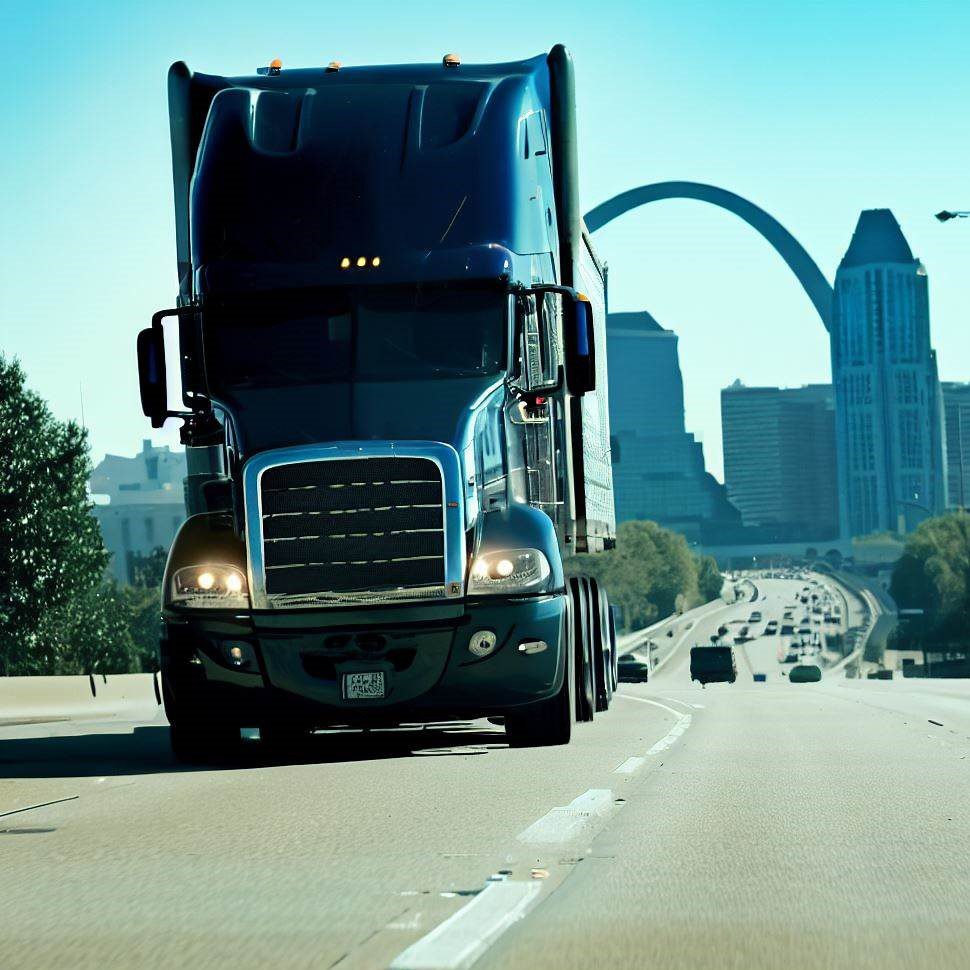 ---
---
Paving the Way to Peace of Mind: Unraveling St. Louis Missouri Truck Insurance
Welcome to the Gateway to the West, St. Louis, Missouri! Famous for its magnificent Gateway Arch, this bustling metropolis isn't just a pretty face, folks. It's a city with a robust trucking industry that keeps its heart thumping day and night. You see, St. Louis, straddling the western bank of the Mississippi River, is a major freight and logistics hub. It's where the East meets the West, and business and pleasure shake hands.
From the whispers of Forest Park to the raucous laughter of Cardinals games, trucks weave their stories into the very fabric of this city. They hum with the melody of commerce, transporting everything from beverages to raw materials that feed the city's manufacturing might. This maelstrom of activity takes our noble knights of the road on a journey through suburbs like Clayton and Hazelwood, and along busy veins such as the I-70 and I-44.
But, hold your horses! Driving a truck in St. Louis isn't just about hitting the pedal to the metal. It's about being geared up with the right St. Louis Missouri truck insurance. But don't fret, we got you covered. The Insurance Store is here to steer you right.
Cover Me, I'm Going In: Truck Insurance Coverages
---
Auto Liability

When the rubber hits the road, auto liability is your first line of defense. If you're involved in an accident in the shadow of the Gateway Arch or along the sprawling stretches of the I-55, it covers the costs of bodily injury and property damage to others. With St. Louis traffic often being busier than a one-armed bricklayer in Baghdad, this is one coverage you can't afford to skip!

Physical Damage

Truckin' down St. Louis' busy highways is akin to walking a tightrope over the Mississippi. One wrong move and it's game over. Physical damage coverage protects your precious truck from the perils of accidents, fires, theft, and more.

Motor Truck Cargo

Whether you're hauling brews or construction supplies, motor truck cargo insurance has your back. This coverage ensures that the goods you're carrying reach their destination safe and sound, be it in downtown St. Louis or the further flung corners of Missouri.

Non-Trucking Liability

Even off-duty, your truck deserves protection. Whether it's parked under the watchful gaze of the Gateway Arch or resting in the suburbs of Chesterfield, non-trucking liability coverage steps up to the plate when you're not on dispatch, protecting you from potential costs of accidental damage.

Workers Compensation

You're tougher than a two-dollar steak, but even the toughest trucker is not immune to workplace mishaps. Workers' compensation provides medical benefits and wage replacement when illness or injury forces you to take a pit stop.

General Liability

Lastly, don't let legal liabilities derail your journey. Truckers' general liability coverage keeps your business on track, covering costs if you're legally liable for bodily injury, property damage, or personal and advertising injury.
Hitting the Road with The Insurance Store
There are a truckload of insurance providers out there, but here at The Insurance Store, we're a different breed. We're family-owned, not some impersonal corporate behemoth. We've been truckin' along for 50 years, gathering knowledge, experience, and a host of A+ rated insurance carriers in our corner. You're not just another policy to us – you're part of the TIS family.
But wait, there's more! We've brought insurance into the 21st century with our TIS24 app. Gone are the days of digging through glove compartments for ID cards and policy documents. With TIS24, you can issue certificates of insurance, access your ID cards and policy documents anytime, anywhere. It's like having a TIS team member right there in your cab!
The Long and Winding Road: Truck Permits and Filings
Now, don't go thinking we're just about insurance. The TIS team knows the ins and outs of the trucking industry, right down to the nitty-gritty of truck permits and filings. Trucking in St. Louis, like anywhere else in the Show-Me State, requires a proper maze of permits and filings. But fret not, we've got a seasoned squad in our TIS Trucking Services, ready to navigate the red tape jungle.
Finishing Line: The Call to Action
So, whether you're hauling cargo down the I-70 or simply parked up enjoying some St. Louis barbecue, remember that with TIS, you're in good hands. We offer not just peace of mind, but a friendly voice at the end of the line. Don't roll the dice with your livelihood. Give us a call at 888-570-3130 or hit us up for a quote. Our family at The Insurance Store is always ready to welcome you home.
After all, as we say in St. Louis, the best insurance policy is a good ol' dose of Missouri common sense, wrapped in a TIS policy. Don't forget to enjoy the ride while we take care of the bumps along the way.
---
Get a Quote for Truck Insurance
---
Here is what Our Happy Customers have to say
---
I been with the insurance store for around 10 years and I never have any problems with all my claims their stuff it's very professional and helpful they have really good rates !!

Rafael Ochoa