MO License #: 3001110148
---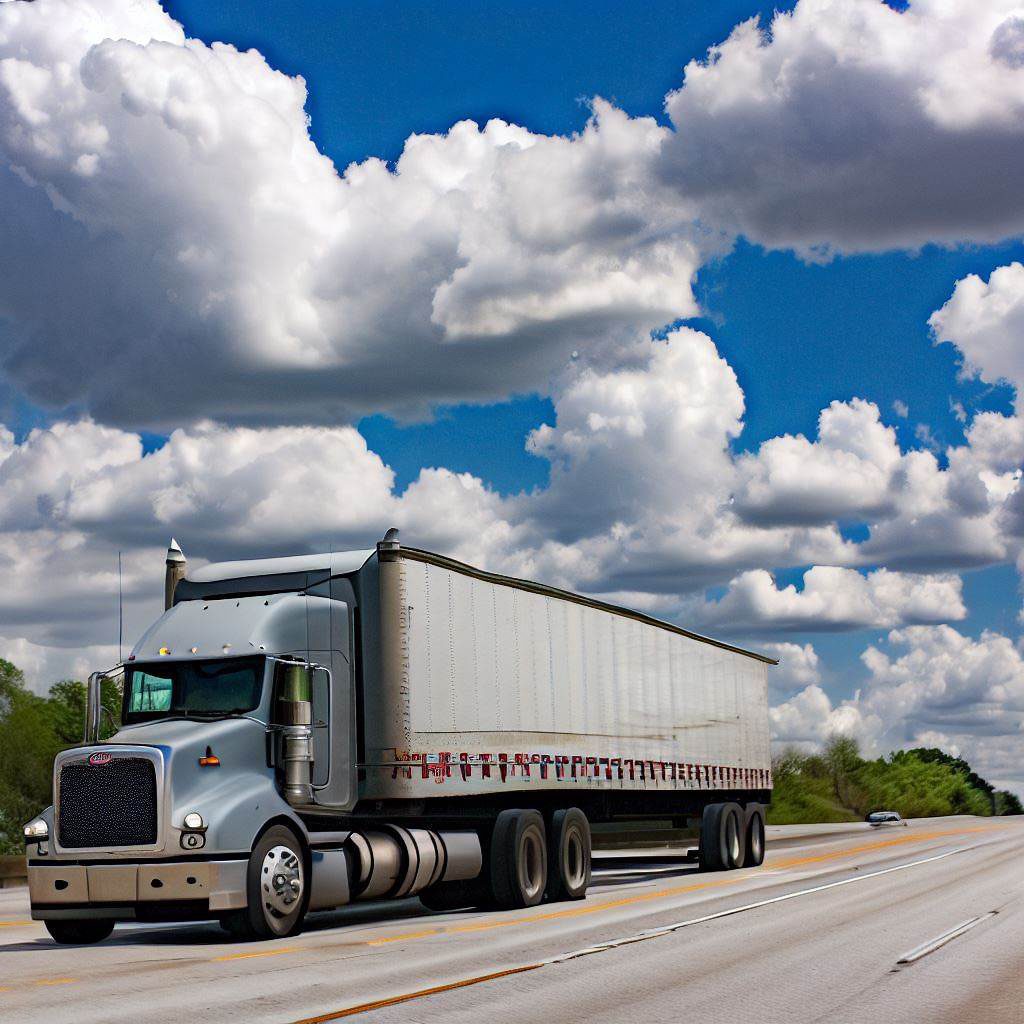 ---
---
The Straight Talk on Trucking Insurance in Columbia, Missouri
Columbia, Missouri—a city where folks enjoy a fine mix of small-town charm and big-city benefits. Home to the University of Missouri, nicknamed the 'Athens of Missouri' for its beauty, and a hub for vibrant festivals and sports events, there's a lot more than meets the eye to this American heartland.
And who would have thunk it, Columbia is a powerhouse in the trucking industry. With its advantageous location smack dab in the middle of the nation, Columbia sits like a proud hub on the wheel of American freight logistics, with spokes stretching out to all corners of the country. Everything from household goods to agricultural produce, construction equipment to high-tech gadgets are transported across the scenic suburbs of Columbia and along major highways like I-70 and Route 63. Trucks chugging along these routes are as common a sight as the picturesque Katy Trail or the intriguing Rock Bridge Memorial State Park.
But let's hit the brakes here! While trucking plays a pivotal role in Columbia's economic landscape, it's not all smooth sailing or rather, 'truckin'. Accidents, damage to cargo, or worker injuries could be lurking around the next bend, turning profits into hefty expenses faster than a Missouri jackrabbit. That's where truck insurance comes to the rescue.
It's All About Protecting Your Trucking Business
Whether you are an independent owner-operator or run an entire fleet, Columbia Missouri truck insurance should be as vital to your business as a good cup of Joe is to starting your day. Let's roll down the window and let some fresh knowledge breeze in on the most critical types of commercial trucking insurance coverages.
---
Auto Liability

Auto liability insurance is the highway patrolman of truck insurance - you don't want to hit the road without it. By law, every truck driver in the Show-Me State must have auto liability coverage, which covers injuries or damage to other people or property if you're at fault in an accident.

Physical Damage

No one can control Mother Nature, especially in a state known for its turbulent weather. Imagine your truck parked at a local Columbia eatery, and out of the blue - boom! - a rogue Missouri storm rolls in, pelting your vehicle with hailstones the size of baseballs. Physical damage insurance covers damage to your truck in such instances. It's as comforting as a good ol' Missouri BBQ after a long haul.

Motor Truck Cargo

Columbia's truckers transport a vast array of cargo, and this type of insurance is designed to protect the freight. Whether you're carrying grain from the fertile Missouri fields or delivering a shipment of merch, cargo insurance ensures that if something happens to the goods en route, you're covered.

Non-Trucking Liability

Even when you're off-duty, you need insurance. Non-trucking liability provides coverage when you're using your truck for non-business purposes.

Workers Compensation

In the trucking business, injuries can happen. Whether you're loading cargo or on the road, workers' compensation covers medical expenses and lost wages if an employee gets hurt on the job. It's like having a safety net when walking the tightrope of trucking hazards.

General Liability

Lastly, there's general liability insurance. This covers other damage or injuries that might occur during business operations, outside of driving the truck. Say, for example, a customer trips over some equipment at your business location. General liability would cover their medical expenses and any legal costs should they decide to sue.
The Insurance Store: Your Trusty Co-Driver on the Road of Truck Insurance
The Insurance Store is a family-owned business that has been on this road for more than 50 years. We're not just your average pit stop. TIS is an independent insurance agency, which means we've got access to a slew of A+ rated insurance carriers specializing in commercial trucking. Think of us as your professional insurance roadies, navigating the myriad of options to tune up a package that's music to your ears.
Oh, and did we mention our handy dandy app, TIS24? This digital whizz lets truckers issue their certificates of insurance, get ID cards, and access policy and insurance documents anytime, anywhere, from their computer or phone. It's as if we've shrunk an insurance office and put it in your pocket!
We've Got Your Back for Permits and Filings, Too!
Besides getting you the best Columbia Missouri truck insurance, our permits division, TIS Trucking Services, is ready to handle all the legwork when it comes to truck permits and filings needed in the Show-Me State. After all, you've got enough on your plate navigating those 18 wheels. We'll make sure you're compliant and on the up and up with the authorities, while you focus on the open road.
On the Road to Success with TIS
Trucking is not just a job, it's a way of life. And in this life, you need a trusty companion who understands the ropes and has got your back. From the friendly receptionist who greets you with a smile to our experienced insurance pros who dig deep to get you the best deals, we're more than just an insurance agency – we're a part of your team. We're the trusty co-driver in your cab, the extra set of eyes on the road of your trucking business.
Truck on over to our website or give our friendly team a call at 888-570-3130 to request a quote. No jargon, no hard sales, just good ol' honest service, with your best interests in mind. Let the TIS team ride shotgun with you on your road to success. Come rain, hail, or high water, we've got you covered, Columbia!
Your rig is your ticket to the open road. Your business. Your livelihood. Here at The Insurance Store, we make sure you're protected every mile along the way.
---
Get a Quote for Truck Insurance
---
Here is what Our Happy Customers have to say
---
Selene was amazing and she made our renewal process flawless. She was helpful and patient and also responded very quickly on every email. I strongly recommend The Insurance Store.

Mike