Kansas City Truck Insurance
MO License #: 3001110148
---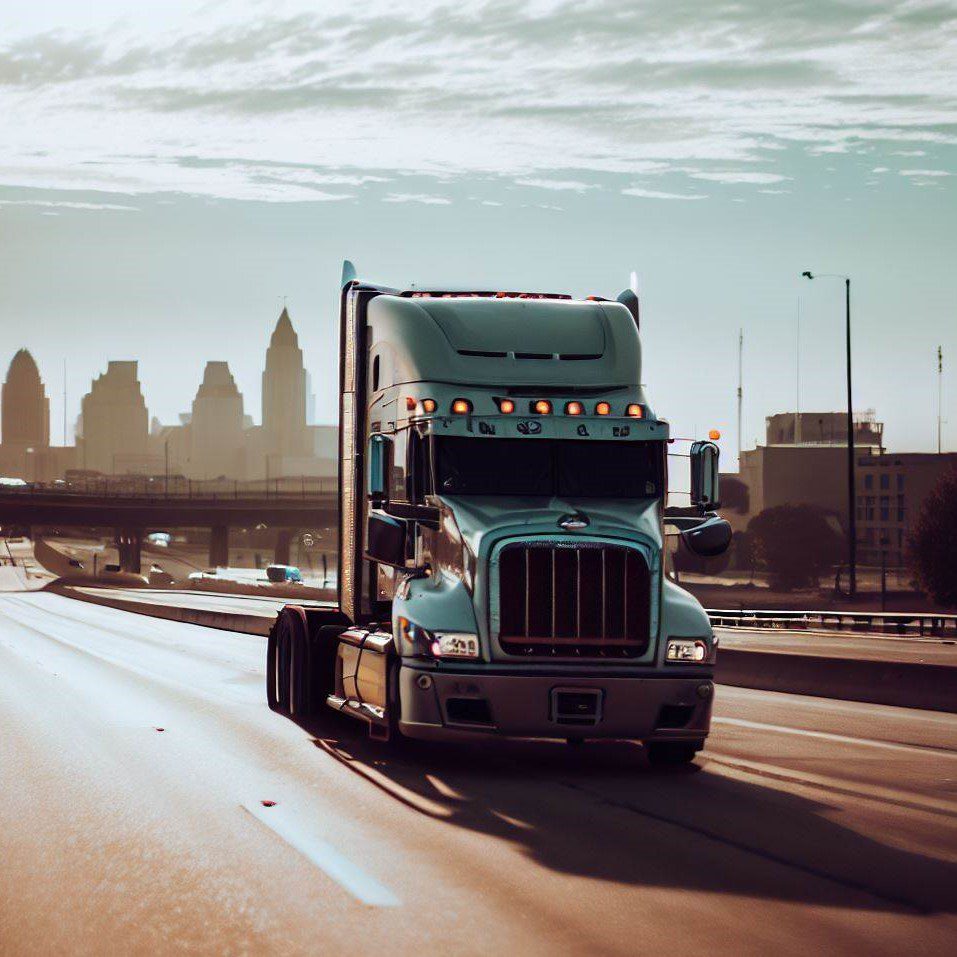 ---
---
Your Essential Guide to Kansas City Truck Insurance
Straddling the Kansas-Missouri state line, Kansas City, a hub of all things barbeque and jazz, is also famed as a freight titan. Kansas City (or "KC" as the locals fondly call it) isn't merely a spot on the map; it's a crossroad where culture, history, and commerce converge. It's a place where life is as smooth as a jazz melody, but the bustling trucking industry means that things can sometimes get as spicy as their renowned burnt ends. Let's face it, in the fast-paced world of trucking, a little insurance can go a long way, especially when you're hauling a truckload of Missouri's finest sirloins to Overland Park.
Kansas City, where interstates 70 and 35 meet, is a major player in the logistics and freight industry, serving as a critical junction point for cross-country shipments. From transporting delicious dairy products from West Bottoms to the hot sauces that get the tongues tingling in Brookside, trucking is the lifeline of this vibrant city. Trucks here don't merely carry cargo—they carry Kansas City's reputation, its zest for life, and its commitment to sustaining American commerce.
In Kansas City, the trucking scene is as diverse as the murals in the Crossroads Arts District. From dry van loads full of textiles to reefer trucks keeping fruits fresh from River Market to Westport, the variety is endless. That's why truck insurance isn't a one-size-fits-all solution. Whether you're driving a flatbed along the Missouri River or navigating a box truck through the suburbs, you need coverage that fits like a glove, and that's where The Insurance Store steps in.
Understanding Commercial Trucking Insurance Coverages
Keeping your wheels turning in the trucking industry means understanding the lay of the land when it comes to insurance coverages. Kansas City, Missouri truck insurance is no simple matter, but we'll break it down to the brass tacks.
---
Auto Liability

Just like the Royals need their home runs, every trucker needs Auto Liability insurance. It's a legal requirement that safeguards you when your rig causes damage or injury. Don't get caught on the hook for medical bills or property damage expenses!

Physical Damage

Just as the Country Club Plaza lights up during the holiday season, Physical Damage coverage illuminates the darker aspects of trucking. This policy shields your truck from theft, vandalism, and natural disasters. Let's face it, Kansas City's weather can sometimes be as unpredictable as the Chiefs' Hail Mary plays!

Motor Truck Cargo

Consider this: you're hauling a trailer load of beer across the Kansas City line, and something goes wrong. That's where Motor Truck Cargo insurance steps in, protecting the goods you're transporting from loss or damage.

Non-Trucking Liability

For all the times you're off the job, there's Non-Trucking Liability insurance. Whether you're parked at Kauffman Stadium enjoying a game, or at home in Liberty, this coverage has your back for non-business use of your truck.

Workers Compensation

Kansas City trucking is about team spirit. Just as KC sports teams look after their players, you need to look out for your employees. Workers Compensation insurance guarantees medical benefits and wage replacement for employees injured on the job.

General Liability

This is the barbecue sauce to your pulled pork, the jazz notes to your melody. Truckers General Liability covers a range of incidents that might not fall under other insurance types. From mistaken delivery to slander, this policy is a safety netfor your operations, both on and off the road.
The Insurance Store: Your Home Team for Truck Insurance
When it comes to Kansas City, Missouri truck insurance, no one does it better than your home team at The Insurance Store. Family-owned and operated for over 50 years, we've mastered the art of providing comprehensive coverage while treating our customers like family. Our wealth of experience, coupled with our access to numerous A+ rated insurance carriers specializing in commercial trucking, means you get the best coverage at the best price.
Oh, and did we mention our TIS24 app? Imagine being able to issue your certificates of insurance, access ID cards, and review your policy documents anytime, anywhere! It's as easy as ordering your favorite Kansas City BBQ on a Saturday night. With TIS24, your policy details are as close as your smartphone or computer, giving you round-the-clock control over your insurance.
Keeping You Street-Legal: Understanding Truck Permits and Filings
With the logistics and freight industry as vibrant as the art in the Nelson-Atkins Museum, navigating truck permits and filings in Kansas City can feel like deciphering abstract art. Fortunately, The Insurance Store isn't just about insurance; we're about complete solutions.
We've got an entire division dedicated to truck permits, aptly named TIS Trucking Services. From obtaining your USDOT Number to navigating the complexities of the Unified Carrier Registration (UCR), our team helps ensure you're as street-legal as the Kansas City Streetcar.
All Said and Done
Kansas City, Missouri truck insurance doesn't need to feel like you're stuck in rush hour on I-435. With the TIS team by your side, navigating the intricate lanes of commercial trucking insurance can feel like a breezy drive down Ward Parkway.
Remember, in the bustling hubbub of Kansas City's freight scene, the TIS team is the steady beat that keeps your trucking rhythm smooth. Our family is ready to look after yours, ensuring your cargo, your livelihood, and your peace of mind are protected every mile of the way.
Give our friendly team a holler at 888-570-3130 or request a quote today. After all, isn't it about time you experienced the TIS difference in Kansas City trucking insurance? As the locals say, let's get the show on the road!
---
Get a Quote for Truck Insurance
---
Here is what Our Happy Customers have to say
---
Andrew has provided me with outstanding customer service every time I've worked with him. He is not only polite and professional but he is also quick. He is patient with all of my questions. I've been able to count on him many times to provide me with the best insurance policies for semi-trucks. I will continue to work with Andrew and I recommend others do, too!

Simarjit Singh