Springfield Truck Insurance
MO License #: 3001110148
---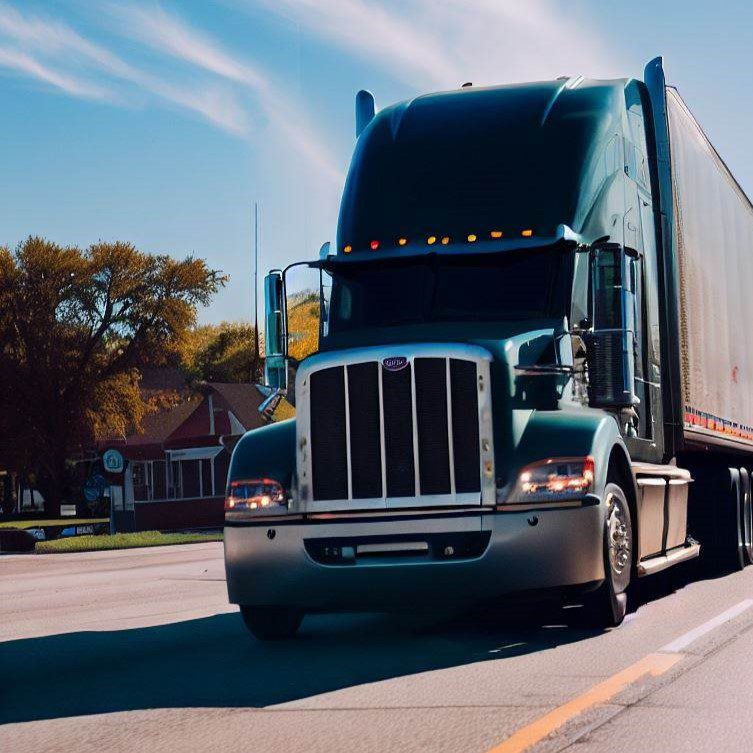 ---
---
Show-Me The Way: Springfield Missouri Trucking Insurance
Every big rig rolling down the highway carries more than just freight—it's hauling stories, dreams, and sometimes, a whole lotta coffee. And smack-dab in the heart of the Ozarks, the Queen City of the Ozarks, to be precise, is a place that's seen its fair share of trucks and tales—Springfield, Missouri.
Known for its vibrant arts scene, world-class healthcare, and stunning natural beauty, Springfield also boasts an impressive commercial trucking presence. It's as if Route 66 left a part of its soul here, and trucks in all shapes and sizes have been humming along ever since.
But let's not beat around the bush here, y'all. If you're a trucker in Springfield, carrying anything from livestock to luscious Ozarks' apples or heavy machinery, you're going to need more than just a strong cup of coffee—you're going to need robust truck insurance. That's where The Insurance Store steps in, like a trusty co-pilot, to safeguard your precious cargo and the beautiful beast that's hauling it.
Navigating the Lanes of Truck Insurance Coverages
When it comes to Springfield Missouri truck insurance, it's not just about ticking boxes—it's about understanding the unique challenges of the road. Whether you're barreling down Interstate 44 or cruising along the James River Freeway, TIS has got you covered.
---
Auto Liability

Talk about a lifebelt in troubled waters! Auto liability is a must-have for any Springfield trucker. This coverage, you see, takes care of bodily injury and property damage caused by accidents where you're at fault. TIS can guide you through the winding roads of auto liability, ensuring you're well-protected, no matter the twists and turns.

Physical Damage

Now, here's a bit of wisdom—trucks, just like us humans, get their fair share of bruises and scrapes. Physical damage coverage pays for repairs or replacement of your truck if it's damaged in an accident, vandalized, or bruised by Mother Nature's tantrums. It's like having a trusted mechanic on speed-dial!

Motor Truck Cargo

If you're hauling precious cargo through the bustling neighborhoods of Sequiota or the quiet corners of Bradford Park, you'll want to know it's secure. That's where motor truck cargo coverage comes in. It protects the freight you're transporting if it's damaged or lost. Think of it as a security blanket for your goods.

Non-Trucking Liability

When you're off the clock but still on the road, non-trucking liability offers coverage for any mishaps. It's like having a trusty guardian angel watching over you when you're running personal errands in your truck.

Workers Compensation

Accidents aren't polite enough to knock before entering, and for those unexpected moments, there's workers compensation. This coverage helps with medical expenses, lost wages, and death benefits if you or your employees get injured on the job. It's like having a safety net when you need it most.

General Liability

This is the cherry on top of your insurance sundae. It provides coverage for property damage or bodily injury caused by your trucking operations, like loading and unloading. With TIS by your side, you can cruise along knowing you're thoroughly covered.
The Perks of Choosing the TIS Team
Why choose TIS for your Springfield Missouri truck insurance? Well, honey, it ain't just because we're as dependable as a hound dog on the scent. We're a family-owned business, dishing out peace of mind for truckers for over 50 years. Plus, we work with numerous A+ rated insurance carriers specializing in commercial trucking. In simpler terms, we're your one-stop shop for truck insurance in Springfield, giving you more options than a diner's menu!
That's not all. We have a handy little tool called TIS24. With this app, you can issue your certificates of insurance, access ID cards, and tap into your policy and insurance documents anytime, anywhere. It's like having a tiny insurance agent living in your phone!
Permit Us to Tell You About TIS Trucking Services
The Show-Me State sure loves its paperwork, and trucking is no exception. Permits and filings are essential gears in the Missouri trucking machine, and luckily, TIS has a division for that—TIS Trucking Services. Whether you need a commercial trucking permit or help understanding the filings, we're here, ready and raring to assist. We're like your personal backstage crew, handling the nuts and bolts so you can shine on the open road.
Onwards and Upwards with The Insurance Store
So, truckers of Springfield, are you ready to hit the road with confidence? With the TIS team on your side, navigating the tricky terrain of Springfield Missouri truck insurance is as easy as pie. Whether you're hauling the world's largest fork (yup, that's in Springfield!) or transporting fresh goods from the Farmer's Market of the Ozarks, TIS has you covered.
Sure, the open road is unpredictable, and let's be honest, sometimes meaner than a junkyard dog. But with the right insurance, you can take on those winding Missouri highways with ease, knowing you're covered from hood to hitch.
Give us a ring on 888-570-3130 or request a quote today. With The Insurance Store, you'll get the peace of mind you deserve and the freedom to focus on what you love most—being the king or queen of the road.
---
Get a Quote for Truck Insurance
---
Here is what Our Happy Customers have to say
---
My experience has been great! Codi and Erin have been extremely helpful and I love how fast they respond and take care of any of our requests. Thank you guys!

Marla Nuno