KS License #: 471121566000
---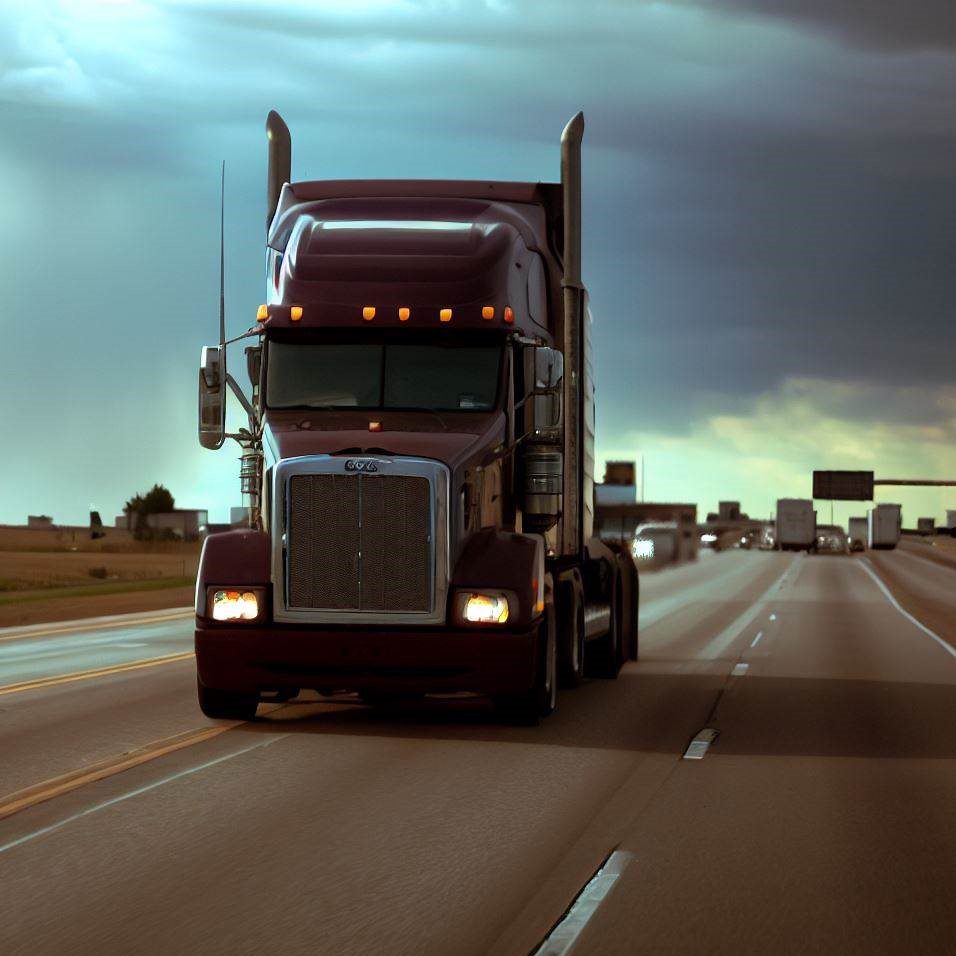 ---
---
The Wonders of Topeka, Kansas and Your One-Stop Shop for Truck Insurance
Topeka, the sunflower state's capital city, is as charming as a prairie sunrise. It's nestled right there in the heart of Kansas, with a population that's friendly as pie and a trucking industry busier than a bee in a field of wildflowers. Situated along the critical juncture of Interstate 70 and US Highway 75, it's a city that seems born for the business of freight and logistics. So whether you're trucking wheat, corn, soybeans, or manufacturing goods through the bustling roadways, there's one thing you won't want to forget — your Topeka Kansas truck insurance. But, you ask, where can I get the best truck insurance in Topeka? Buckle up, because you're in for a smooth ride with The Insurance Store (TIS).
Topeka sits like a humming diesel engine at the heart of the American trucking network. From farming commodities to manufacturing goods, if it's made in the Midwest, there's a good chance it's going through Topeka. You'll spot big rigs rumbling down I-70, their trailers full of Kansas' lifeblood: wheat, corn, and soybeans, not to mention the auto parts and equipment that feed the area's bustling manufacturing sector. As truckers, you are the unsung heroes of Topeka's beating economic heart, but even heroes need a safety net. That's where the TIS team swoops in.
Not Just Any Insurance – We're Talking Topeka Kansas Truck Insurance!
When it comes to trucking in Topeka or cruising along the Kansas Turnpike, getting the right insurance isn't just a matter of filling in the blanks. It's about understanding your needs, your risks, and making sure you're covered every mile of the way.
---
Auto Liability

Just like any driver, truckers are required to carry Auto Liability insurance. This coverage protects you if you're at fault in an accident, covering any bodily injury or property damage that might happen to others. It's as essential as your morning cup of joe.

Physical Damage

As a trucker, your rig is your livelihood. It's your office, your companion, and, at times, even feels like your best friend. That's why Physical Damage insurance is as vital as a well-tuned engine. It covers your truck and trailer against damage from collisions, theft, or other mishaps. Think of it as a bulletproof vest for your rig.

Motor Truck Cargo

Topeka's truckers carry all sorts of cargo, from grains as golden as a Kansas sunset to auto parts as shiny as a brand-new penny. Motor Truck Cargo insurance protects that precious freight against loss or damage. It's like a safety harness for your haul.

Non-Trucking Liability

Even when you're not under dispatch, you need coverage. Non-Trucking Liability insurance offers protection when you're using your truck for personal use. Consider it your off-the-clock peace of mind.

Workers Compensation

Accidents happen, even to the best of us. If you or your employees get injured on the job, Workers Compensation coverage can provide for medical expenses and lost wages. It's the safety net you hope to never need, but you'll be glad it's there if you do.

General Liability

As a trucker, you're more than just a driver. You're a business, and businesses need protection. Truckers General Liability insurance protects you against liability claims that might arise from your business activities. It's like a guard dog for your livelihood.
The Benefits of The Insurance Store
Family-owned and operated for 50 years, TIS isn't just another insurance agency. We're a friendly neighbor with a passion for trucking, and we're here to protect your peace of mind. Our team of experts have access to numerous A+ rated insurance carriers that specialize in commercial trucking, allowing us to tailor your coverage to fit your needs as snug as a glove.
With the TIS24 app, our clients can issue their certificates of insurance, access their ID cards, and reach their policy and insurance documents anytime, anywhere. Think of it as having your insurance agent right in your pocket.
Don't Forget Your Permits!
Just like a good dance routine, trucking involves a lot of steps – permits and filings being some of the major ones in the state of Kansas. At The Insurance Store, we've got a whole division dedicated to helping you cut through the red tape. Known as TIS Trucking Services, we're the guide that helps you navigate through the complex world of commercial trucking permits. It's like having your own personal road map to success.
Join The Insurance Store Family Today!
If you've managed to get this far without falling asleep, it's clear that you're as excited about Topeka Kansas truck insurance as we are. So why not let us be your co-pilot on the road of life? Give our friendly team a call at 888-570-3130 or request a quote today. After all, in this trucking world, it's always better to be safe than sorry. Let TIS help you navigate the tricky turns and avoid those potholes on the highway to success. With The Insurance Store, you're not just insured, you're well-cared-for. Happy trucking, Topeka!
---
Get a Quote for Truck Insurance
---
Here is what Our Happy Customers have to say
---
OUTSTANDING!!! Thank you Kelsea for all your hard work & dedication to helping Tiffani & I to get the best pricing! Again, Thank You!

Brandon Blackburn