NE License #: 3001230980
---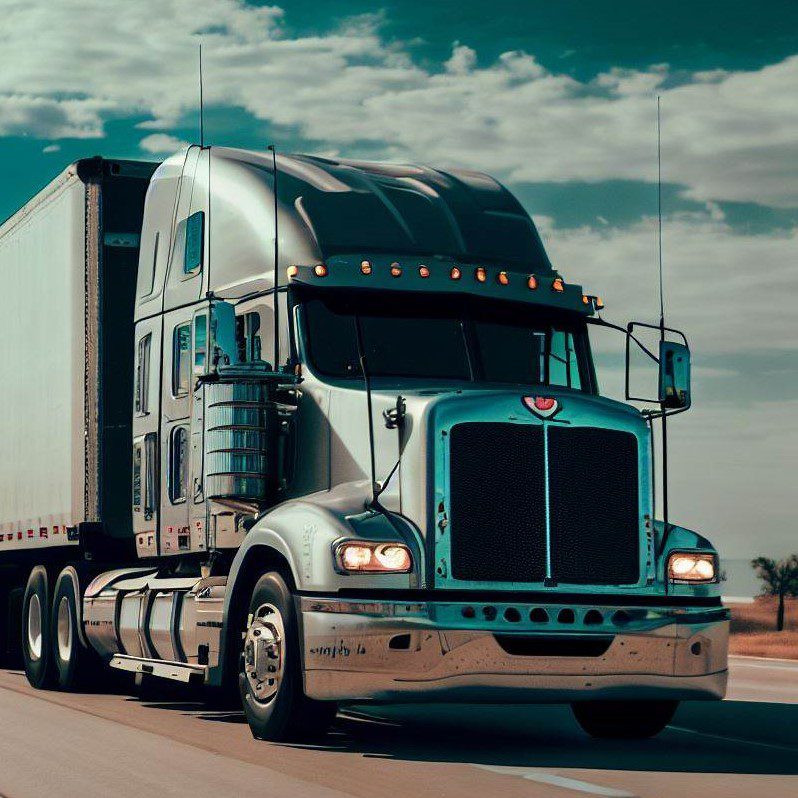 ---
---
Your Guide to Lincoln Nebraska Truck Insurance
Ah, Lincoln, Nebraska! It's far more than just your average Midwest city. With its ever-evolving skyline, rich history, and a healthy dose of friendly Midwestern charm, Lincoln stands tall amidst the sweeping plains of Nebraska. For those in the know, it's a bustling hub of freight and logistics. Did you know that Lincoln is lovingly named the "Star City"? Well, now you do!
Now, imagine an interstate highway slicing through the city's heart like a meandering ribbon of steel and asphalt. I-80 is not just a highway—it's a lifeline, a pulsating artery that feeds Lincoln's bustling freight and logistics industry. And trucks, oh the trucks! Big and small, short haul, long haul, carrying everything from agricultural products and machinery parts to retail goods. You name it, they haul it. Oh boy, these trucks are to Lincoln what arteries are to a heart—pumping life into the city, day in and day out.
Coverages to Safeguard Your Trucking Business
Got a truck in Lincoln? Well then, you ought to have a solid understanding of commercial trucking insurance coverages. After all, it's not just about safeguarding your vehicle—it's about protecting your livelihood.
---
Auto Liability

Oh, the stories I-80 could tell about fender-benders and unfortunately, more serious accidents. Auto Liability Insurance is a trucker's knight in shining armor, stepping in to cover the costs when your truck becomes a 10-ton battering ram. It's the law, folks! Every Lincoln trucker needs it.

Physical Damage

Physical Damage insurance covers the cost of repairs or replacement if your truck gets damaged or stolen.

Motor Truck Cargo

Trucks in Lincoln are often laden with precious cargo. From the bountiful corn harvest to precision-engineered parts from a Lincoln motorcycle plant, it's all valuable stuff. Motor Truck Cargo insurance is your safety net, ensuring you're covered if your cargo is damaged or lost.

Non-Trucking Liability

Even when your truck is off-duty, insurance keeps working. Non-Trucking Liability covers you for personal use of your truck when not under dispatch.

Workers Compensation

Running a trucking business in Lincoln? Think of Workers Compensation as your guardian angel. Should one of your employees get injured on the job, this policy covers their medical expenses and wage replacement.

General Liability

General Liability is the "bouncer" of your insurance policies. From slip and fall accidents at your premises to damage caused by the loading and unloading of cargo, this policy takes care of any legal fees and settlement costs.
Join the Family at The Insurance Store
Now that you're well-versed with the nitty-gritty of trucking insurance, let's talk about your insurance partner, The Insurance Store, or TIS for short. We're not just any insurance agency; we're a family, with 50 golden years of experience under our belt. We're the folks you can rely on, rain or shine, I-80 traffic or Nebraska winter.
Working with us, you'll gain access to an array of A+ rated insurance carriers that specialize in commercial trucking. But it's not just about offering you choices. We're about providing top-notch service, personalized just for you.
And hey, ever heard of TIS24? It's our super handy app. No matter where you are in Lincoln, whether it's Haymarket district or sitting by the Salt Creek, you can issue your certificates of insurance, get ID cards, and access your policy and insurance documents—right at your fingertips.
TIS Trucking Services: Your Permit Guru
Trucking in Lincoln is not just about hitting the road—it's a maze of permits and filings. That's where our permits division, TIS Trucking Services, comes in handy. We take the pain out of paperwork, helping you navigate through the labyrinth of commercial trucking permits.
Hit the Road with Confidence!
In Lincoln, the trucking business is more than just a job—it's a way of life. And at The Insurance Store, we make sure you're protected every mile of the journey. So why wait? Pick up the phone and give our friendly team a holler at 888-570-3130 or swing by for a quick quote. Let TIS steer your way to stress-free Lincoln Nebraska Truck Insurance. After all, life's too short to worry about the bumps in the road!
---
Get a Quote for Truck Insurance
---
Here is what Our Happy Customers have to say
---
Great service! Friendly and willing to go above and beyond for their customers.

Nick Acuna